197 Children's Palace Catalog- Mego-Big Jim-Barbie-Sesame Street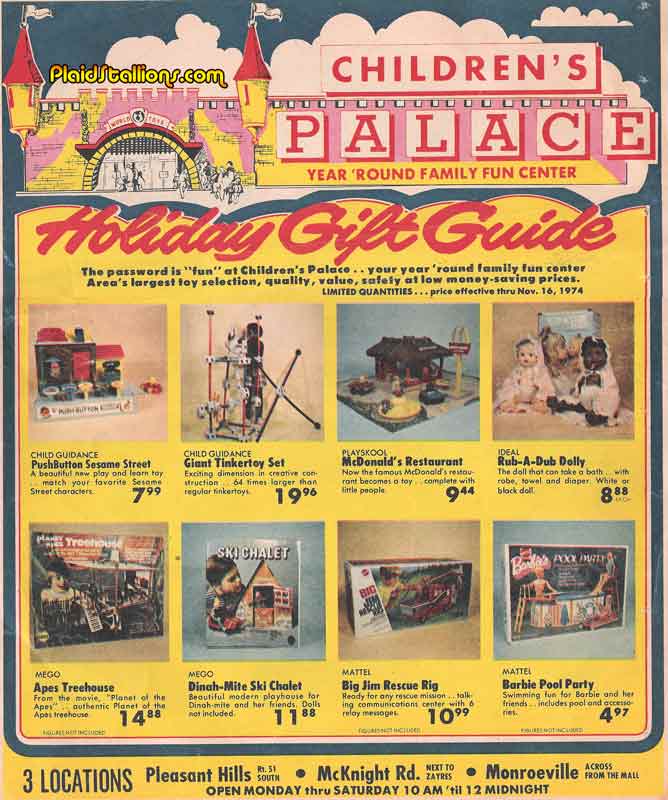 Planet of the Apes was a new hot ticket item for 70s wunderkind Mego who also produced the World's Greatest Superheroes around the same time. Big Jim was Mattel's answer to G.I. Joe and Dinah-Mite was Mego's stab at Barbie, who was the original.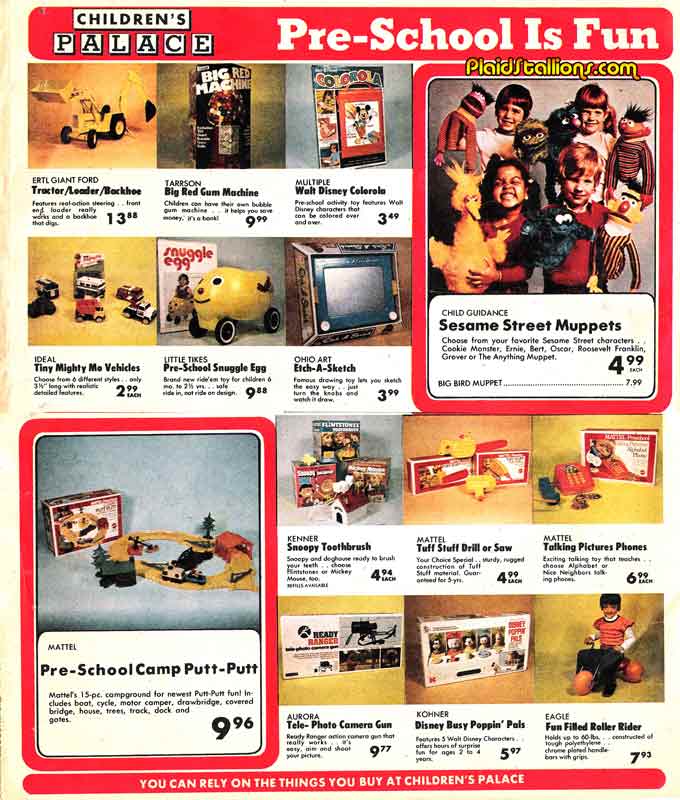 Child Guidance was one of the bigger players in Sesame Street merchandise, it's so nice to see Roosevelt Franklin. Etch a Sketch is never going to stop being cool..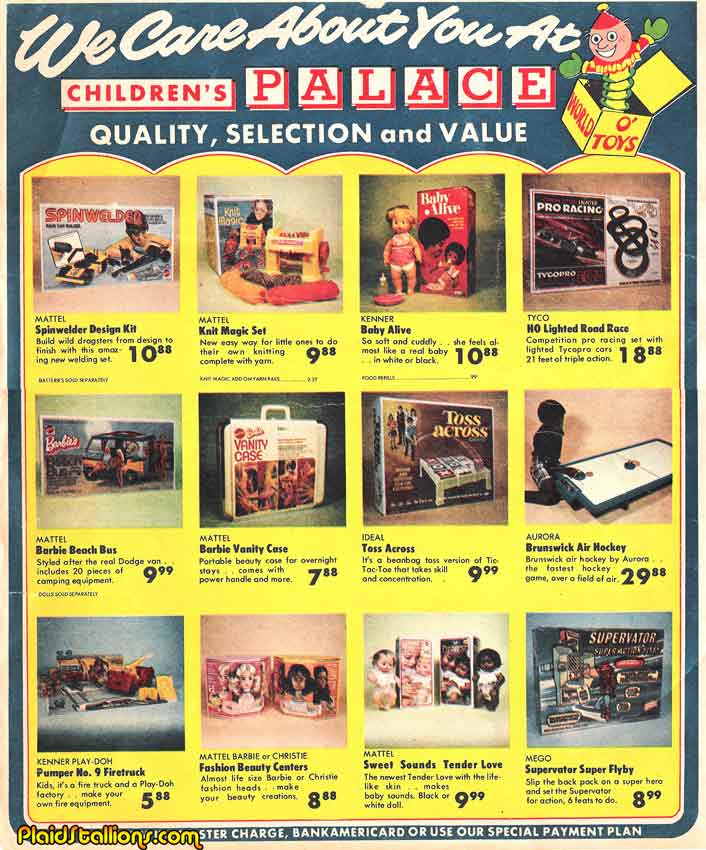 I have many fond memories of Play-Doh Pumper No. 9. The Mego Superheroes "Supervator" was a complicated game where you used strings and a glove to make the heroes retrieve "Nasty Secret Plans" and avoid villain cards like the enemy of Tarzan. See video below: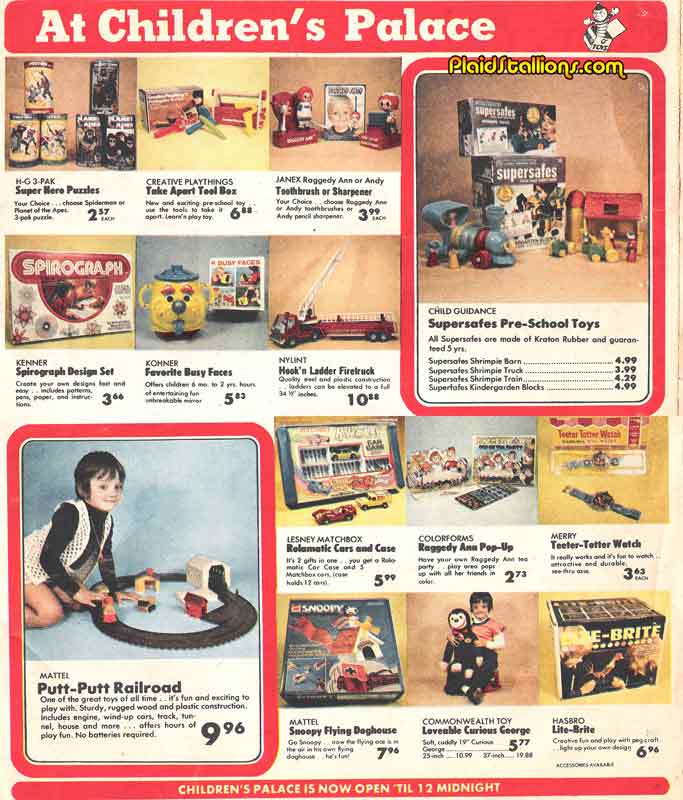 Planet of the Apes and Superhero Puzzles from HG are collector's items now. Another toy I forgot I had until now is the Mattel Put-Put railway, along with Spirograph and Lite-Brite. I had to explain to my son what Lite-Brite was last week, that made me sad….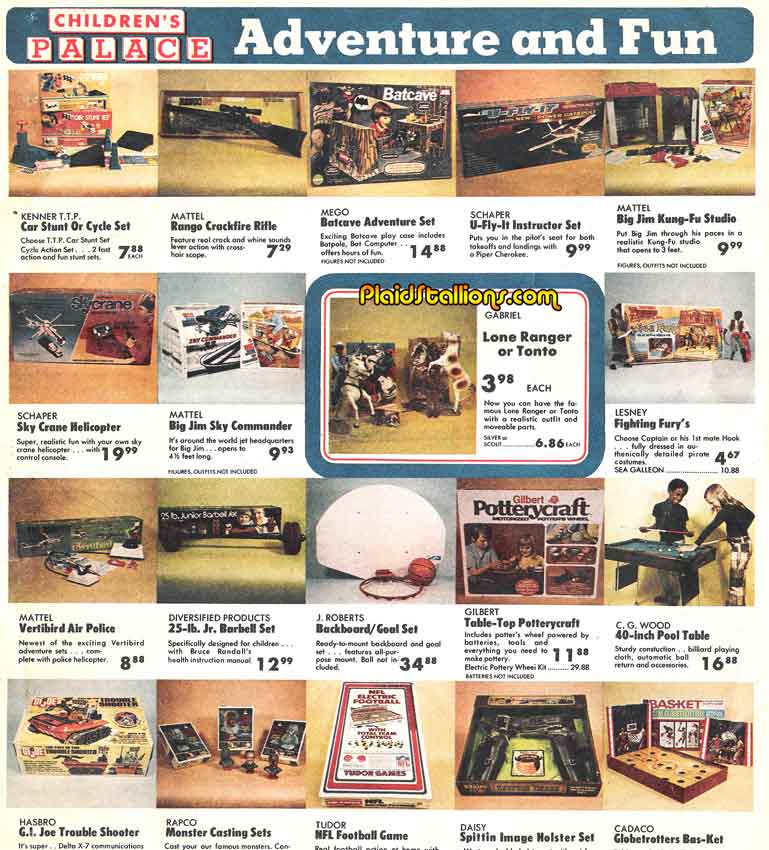 Here is a whole page of toys that made my four year heart go pitter patter, the Big Jim Kung Fu studio was a cool set up that allowed Big Jim to kick a little ass. The Mego Batcave was also recycled by clever Mego into the Planet of the Apes village and the Action Jackson "Lost Continent" playset, we kids didn't mind. I consider both the Matchbox Fighting Furies and the Gabriel Lone Ranger to be two of the nicest toy lines made in the 1970s.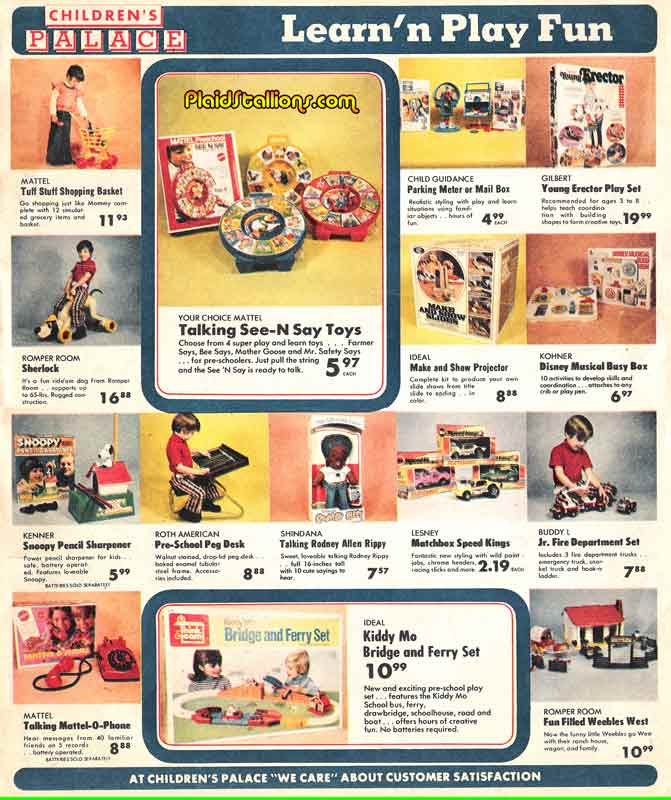 Rodney Allen Rippey was made by Shindana, a company that catered to people of colour. Shindana made some wicked cool toys and below is one of my favourites, Slade!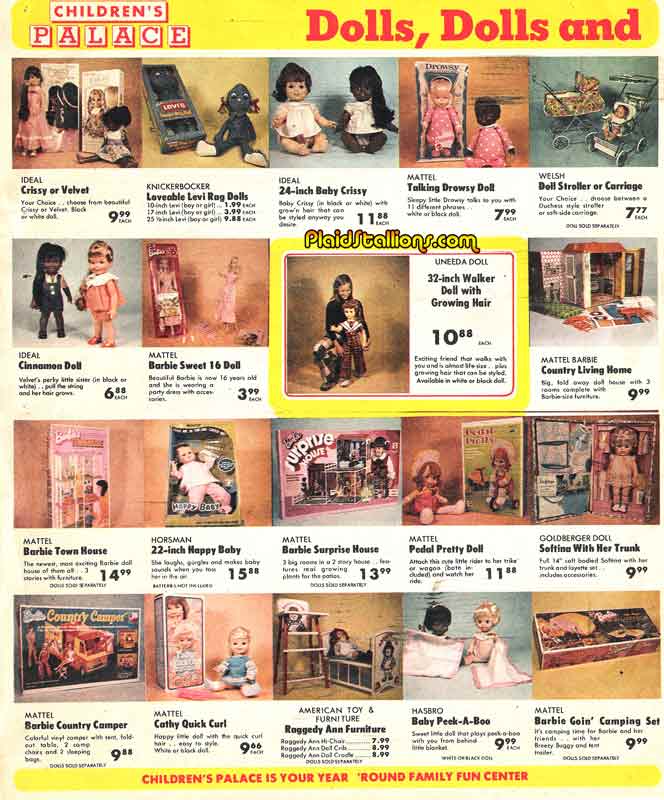 Barbie always got the best vehicles and playsets, lucky for us boys Mattel converted her country camper for Big Jim so we boys could play with it and still feel masculine. .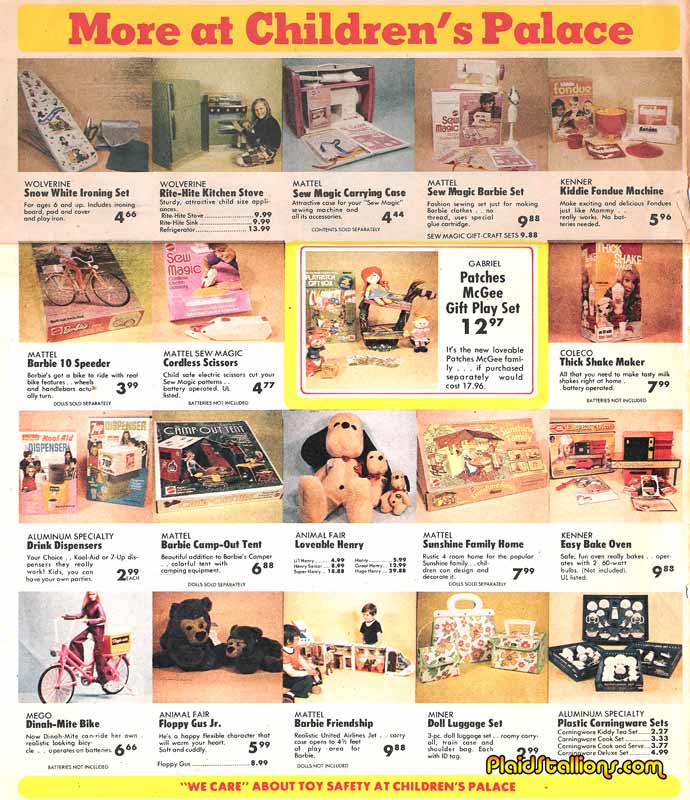 Another great vehicle is the Barbie friendship, again Mattel recycled this for us boys in the form of the Big Jim Skyhawk. It is a pretty awesome piece, my daughter has the modern version, which isn't made of vinyl…
GET Issue 3 of Toy-Ventures here!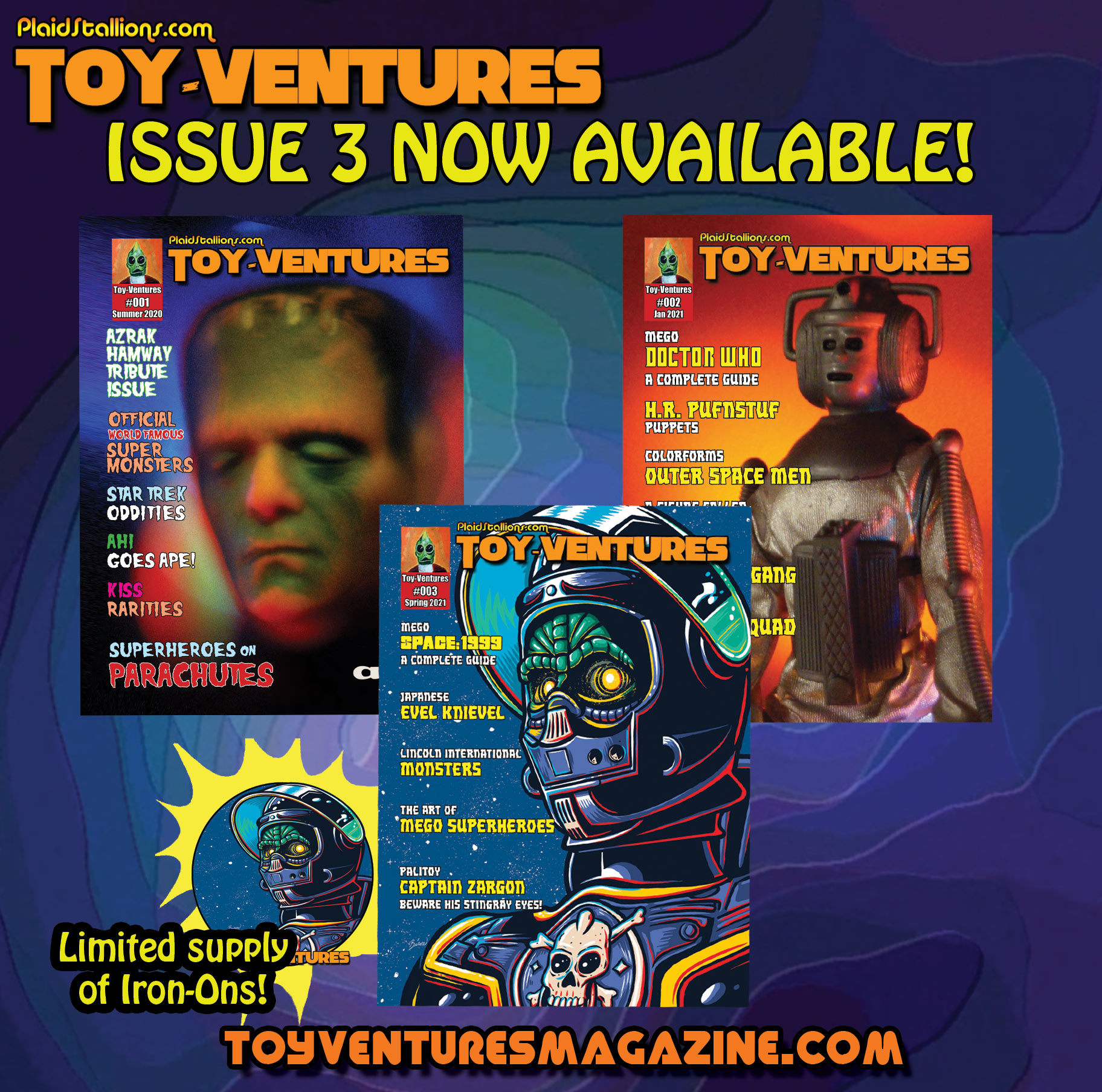 FACEBOOK GROUPS FROM PLAIDSTALLIONS

Pod Stallions is one of the most fun groups on Facebook.

Mego Knock Off Headquarters– The leading group discussing 70s dimestore goodness, we talk vintage toys, not others!