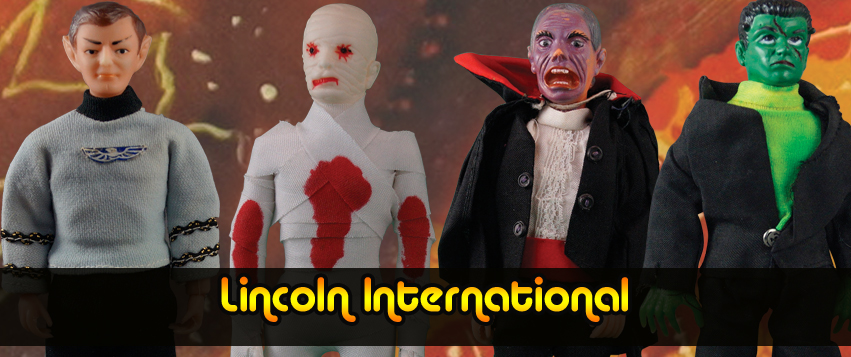 Lincoln International action figures, especially their Monsters are often dismissed as "Mego Knockoffs" which they kind of are but they should also be recognized as the stylish and charming monster toys they are.
These eight-inch Mego-inspired figures were made in the mid-1970s by toy manufacturer Lincoln International. The Monsters saw distribution in the United Kingdom, Europe, and North America. Variations of both the packaging and figures themselves exist which implies that several runs were made.
This isn't all about the Monsters, we also have galleries of other original Lincoln International creations such as Big Bill, Mr.Rock, the Thrill Seekers, and Big Bad John. 
If you have something we don't and would like to share, please reach out to us!
The Monsters were distributed by Lewis Galoob in America, leading to the famous Ward's catalog spread in 1976 . In Canada a company called P.K. Douglass brought them in branded them under the Valiant banner and sold to sub-distributors such as Variety Product Sales. 
The United Kingdom distributor is not known but Lincoln did at one point have a UK office, it is the only country that seemed to get the first wave of solid boxed monsters.
There are seven figures officially in the Lincoln International Monsters series (although many would argue that Mr. Rock belongs in here as well) They are: Wolfman, Phantom of the Opera, Hunchback of Notre Dame, Mummy, Dracula, Frankenstein and their girl victim which was exclusive to Spiegel. Obviously, none of these characters are licensed from Universal and are just shy of infringing on their copyrights.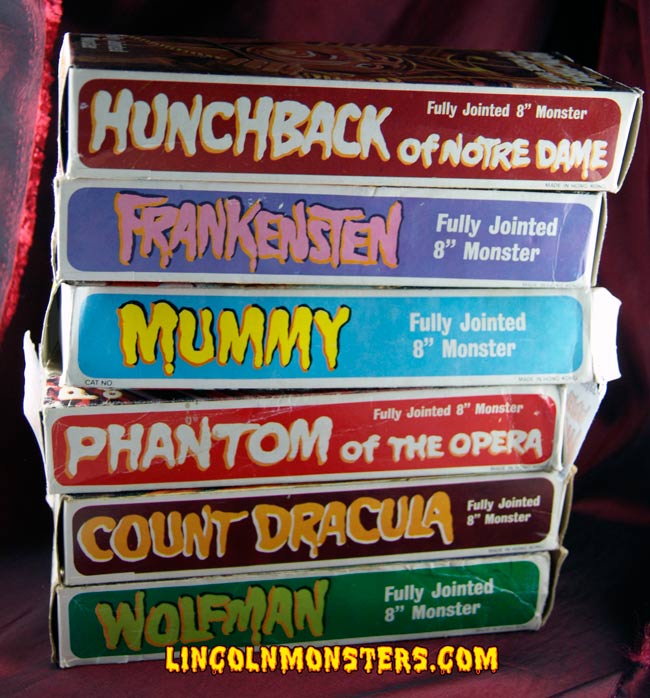 It's interesting to note that Lincoln International decided not to include their own version of the Creature, probably because either it would require a new body type or the fact that the Creature isn't a public domain literary character.
Added to the Lincoln International Monster assortment in the Spiegel catalog, the girl victim is a curious subject.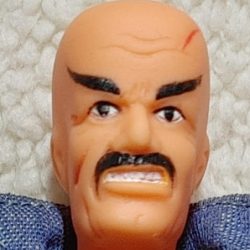 Big Bad John is a relatively new discovery to the Lincoln International action figure galleries, he sure looks familiar.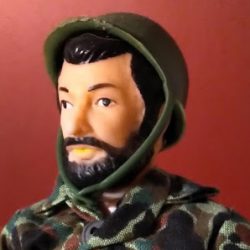 Lincoln International's hot take on Action Jackson, Big Bill was a catalog exclusive but what catalog?