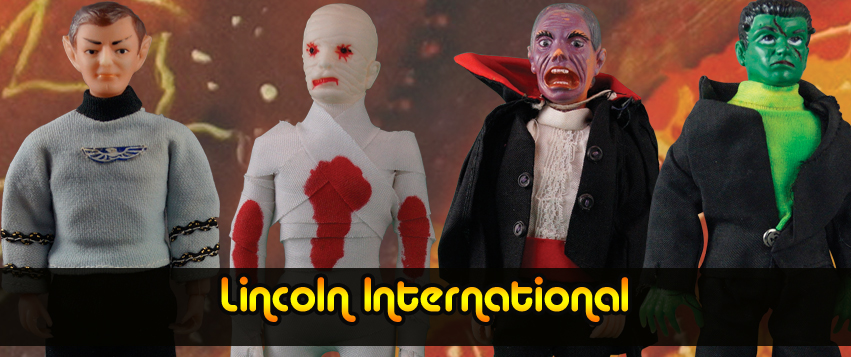 Lincoln International Mr. Rock
No, he's not a Monster but Mr. Rock is one of Lincoln International's greatest knockoff figures. Obviously marketed in 1976 as a reaction to the popularity of Mego's Star Trek line, Mr. Rock is just a little too blatant, which is why we love him so. 
Toy-Ventures 17: Mr. Rock from Lincoln International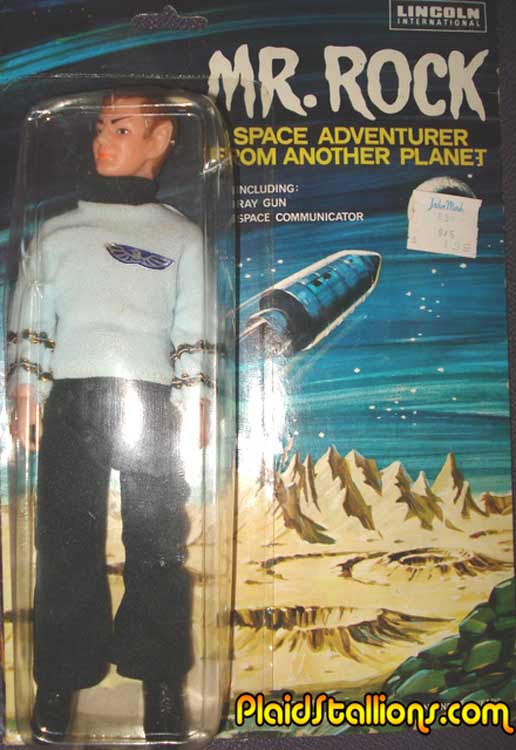 Carded Mr Rock is a challenge to find and pay for. He is worth more than 25 carded Mego Mr. Spock figures. This example has been lifted as you can see he is missing his fantastic space accessories. If you have a carded Mr. Rock for sale Please contact me.

It's sort of what you might imagine Tony Randall would look like as Mr. Spock. Given with his budget nature, Mr Rock's gun looks like a GI Joe Flare Gun, and his "Space communicator" looks like a transistor radio that would come with a barbie clone, it's even pink! Here's a tip, if you need one of these, search old Barbie clone knock-offs on eBay, it's that easy.
Mr. Rock's insignia is also from GI Joe knock-offs pilot suits. He's just hobbled together!
The card back is an obvious copy of the US cards and the figure is a "B" style variant as mentioned in Toy-Ventures magazine issue 3.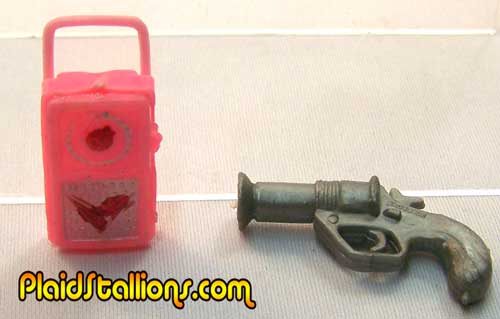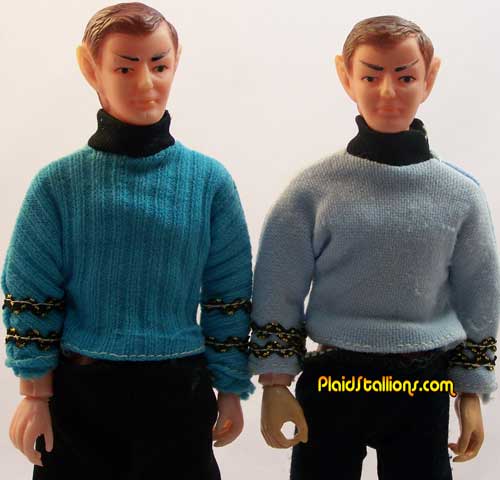 There are colour versions of Mr. Rock's sweater, the one on the left is textured material while on the right is smoother and closer to a Mego Star Trek figure. I have no idea which figure came first and is equally rare at this point.
There is a third known variation where the shirt is almost purple, this may have just been running changes in production.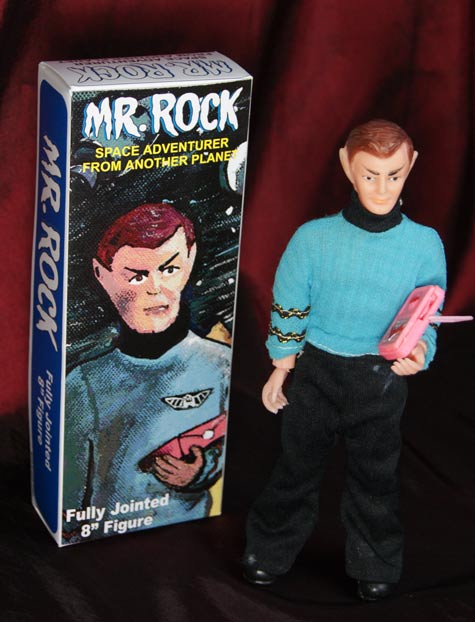 Mr. Rock has never been found in a solid box (although we hold out hope they exist) and the one above is a fan creation by yours truly. I doubt I'll ever own a carded example so having this makes that pretty bearable.
If you worked for Tomland toys or Lincoln International, please contact us, we'd love to know more about either company.