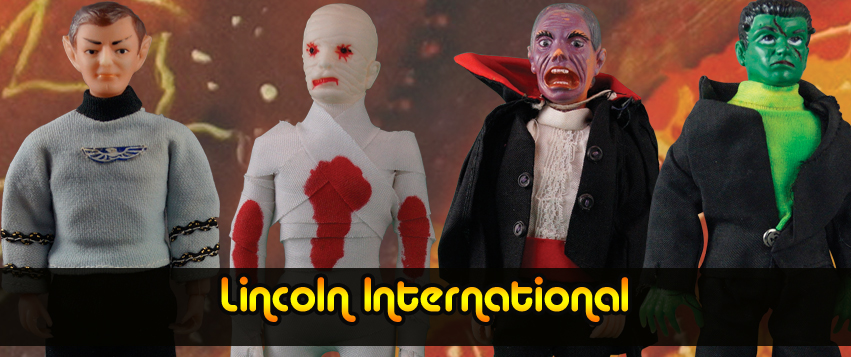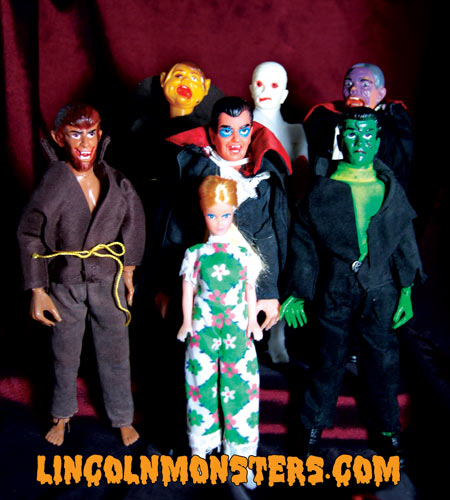 Lincoln International Girl Victim
The "Girl Victim" is perhaps the strangest addition to the Lincoln International Monsters line.
A bonus figure added exclusively to the 1975 Spiegel department store catalog offering of Frankenstein, the Mummy, the Wolfman, and Dracula. The figure itself is a completely unrelated item from a line called "Ms.Mod" (see photo below), a knock-off of the Popular Dawn dolls by Topper toys (discontinued in 1973).
This 6.5" figure is wearing very dated "Mod" clothing suggesting she was merely unsold overstock included to add value to the offering.
One has to question the logic of including a female victim considering that in 1971 Aurora Plastics included a similar female character for their Monster model kits and created a storm of negative media attention. The National Organization for Women stepped in, leading to an eventual recall of the kits.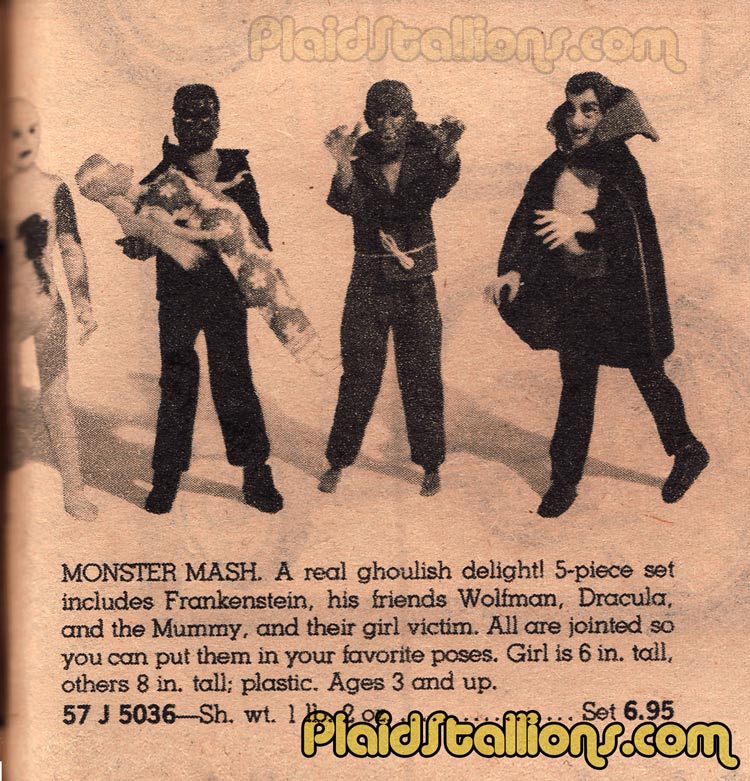 The 1975 Spiegel catalog offer featuring the "girl victim" offer.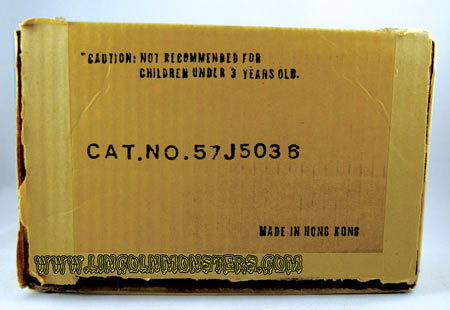 The Spegel catalog box for the Lincoln International Monsters offer with "girl victim". This character was not offered in any other format.
We've done an extensive look at this in Toy-Ventures magazine issue 3.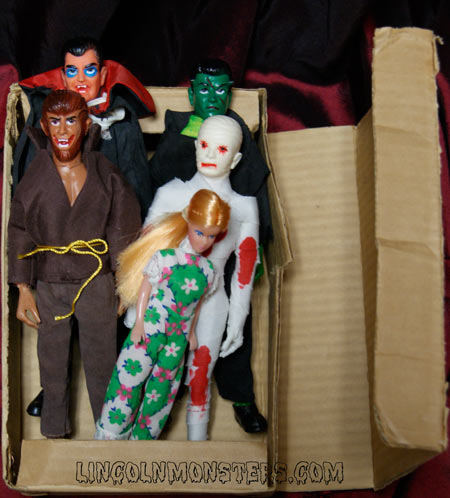 The box very tightly fit all five characters in there, once unsealed it's hard to get them back in there. The Monsters are all minty "A" versions and represent the entire first wave of Monsters, Dracula, Frankenstein, Wolfman, and Mummy.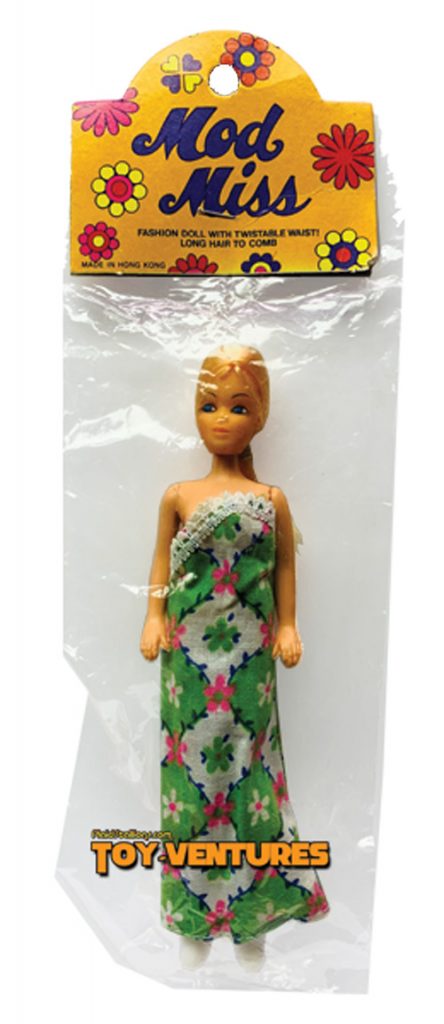 This Mod Miss example shows that this is likely the toy line that the Lincoln International Girl Victim originated from and was likely produced by Lincoln or one of the factories they routinely hired. Photo courtesy of Steve Moore.
If you worked for Tomland toys or Lincoln International, please contact us, we'd love to know more about either company.