70s Superhero toys in Japanese Starlog – Mego, Remco, AHI and More!
I recently stumbled across this fantastic issue of Japanese Starlog, which was a lot like the US version, except its graphic design was way more exciting.
This particular issue has a feature on all the imported Superhero toys from the US you can buy. So the best way to describe it is like a Heroes World catalogue but from the future.
This page makes me weak in the knees and it's not just the gem-mint carded Mego Riddler on display. Those Mego Comic Action Heroes' deluxe sets with the Batmobile and Spider-Car are big favourites of mine. I also don't have that AHI parachuting Superman.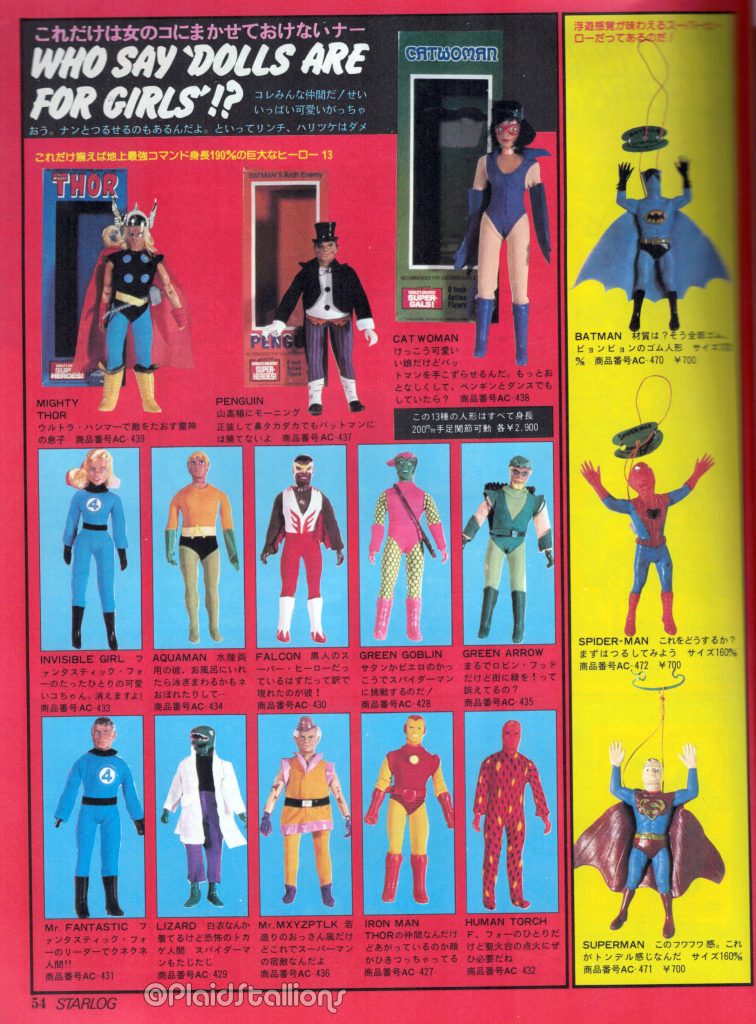 This lovely ad uses the dreaded "D" word; everybody run! As a kid, I did chicken out of buying a Mego Catwoman because I feared my friends seeing a girl doll. I regret that behaviour to this day. I use the term "Man-Dolls" with sarcastic pride, and so should you.

Toy-Ventures and PlaidStallions present a new line of limited-edition collector pins: Monsters, Knock-Off action figures and Brick Mantooth.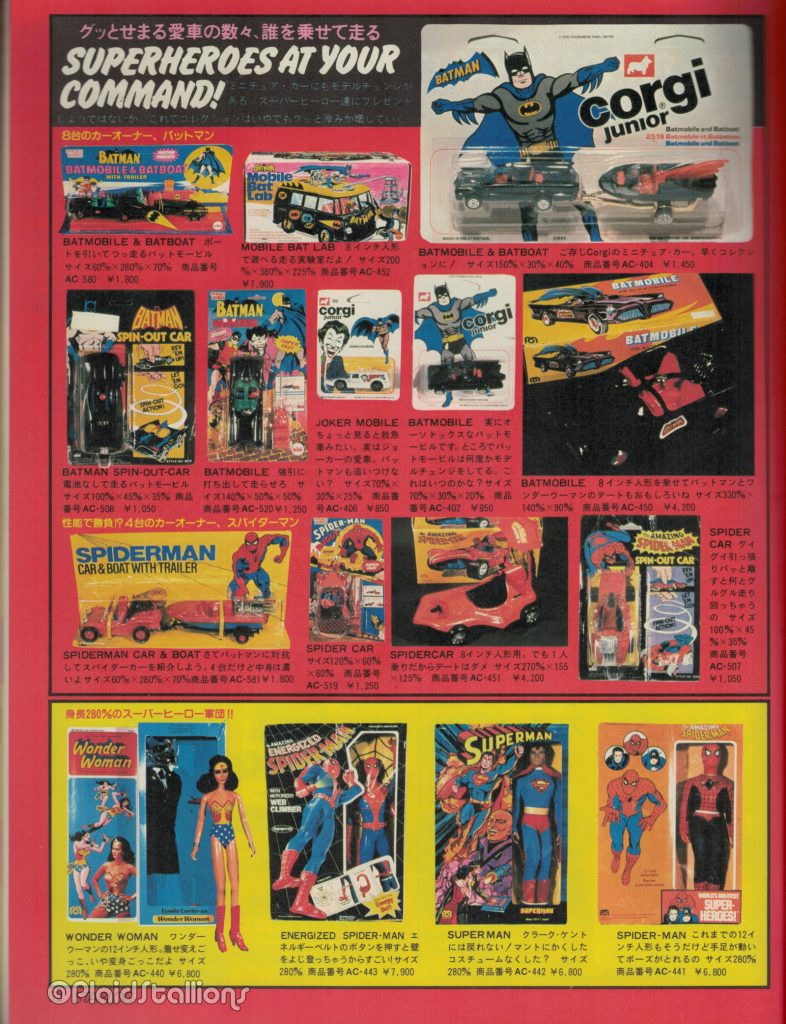 This page contains many happy memories, especially the Mego Spider-Car, Corgi Jrs and those awesome 12″ Mego Superheroes, see below for my video on the 12″ Superman range.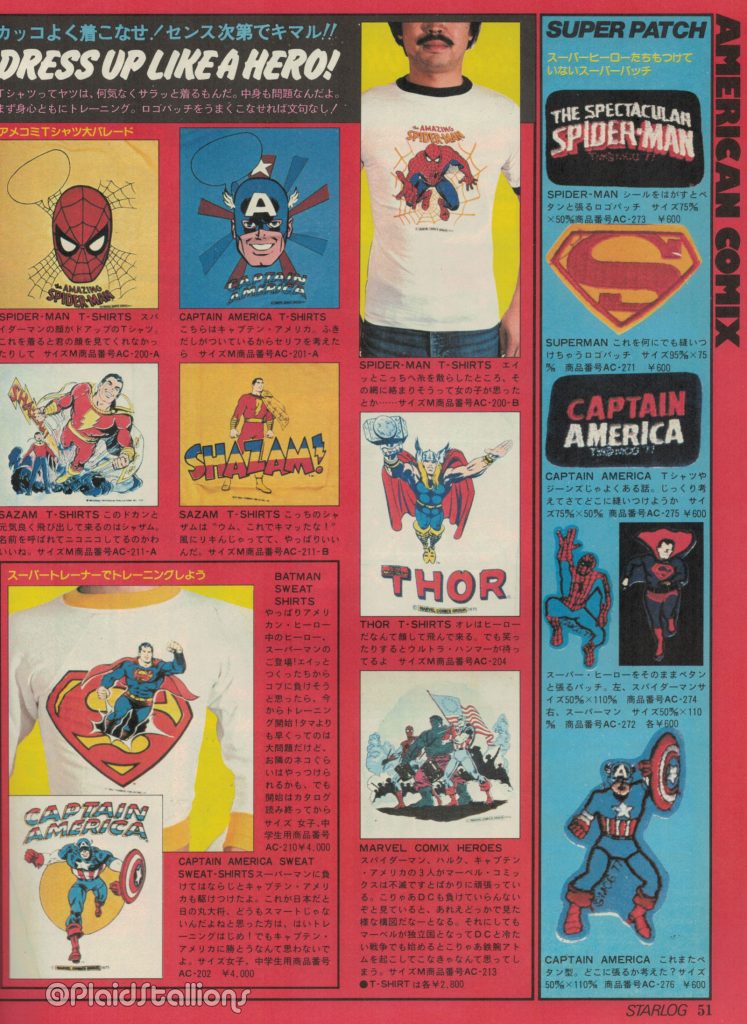 As a kid, I only ever saw Superhero t-shirts in ads like this. I would have loved a Captain America and never dreamed of seeing a Thor. Strange, now I can't leave the house without seeing a Superhero t-shirt. I actually stopped wearing them.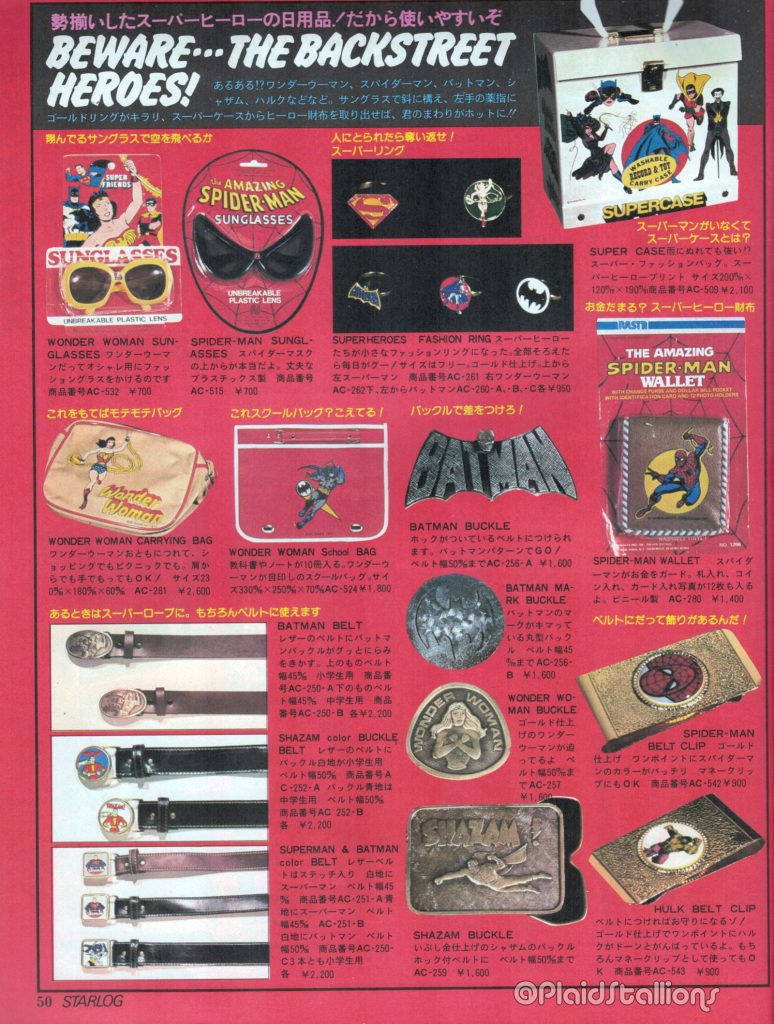 The Superhero belt buckles were a Heroes World Staple, as are those Sunglasses by Nasta. The Superhero record case is another old friend of mine.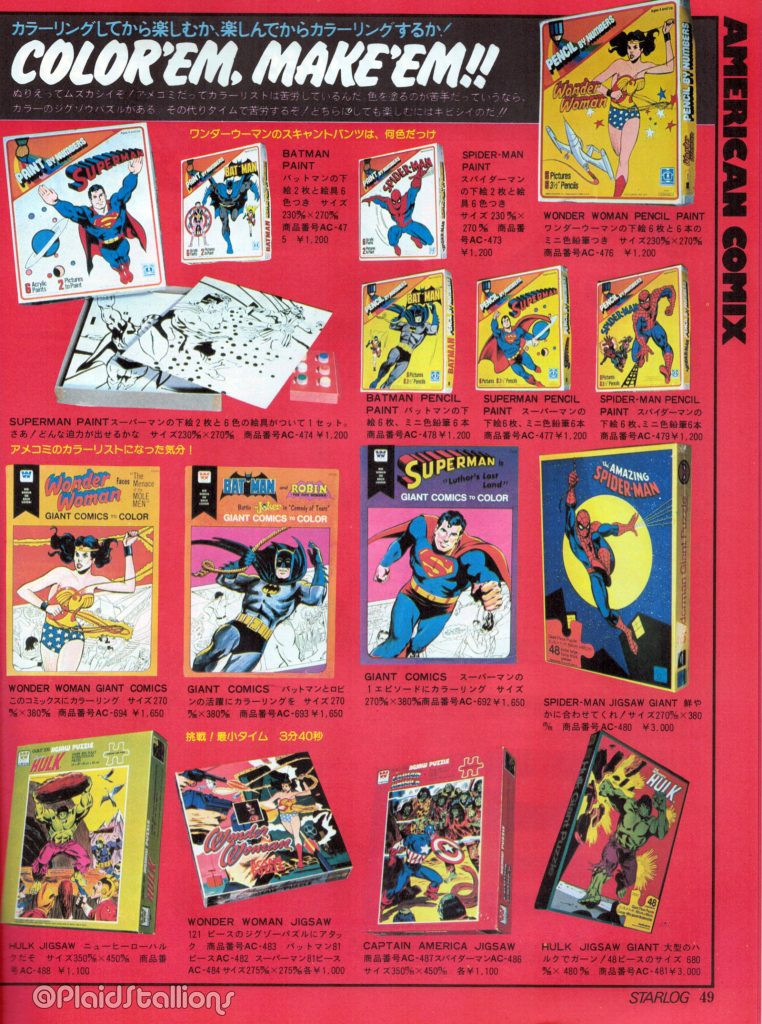 I loved those Treasury Edition-sized colouring books of the Superheroes by Whitman and have featured them here before. Those Hasbro art sets are another item I was unaware of as a child.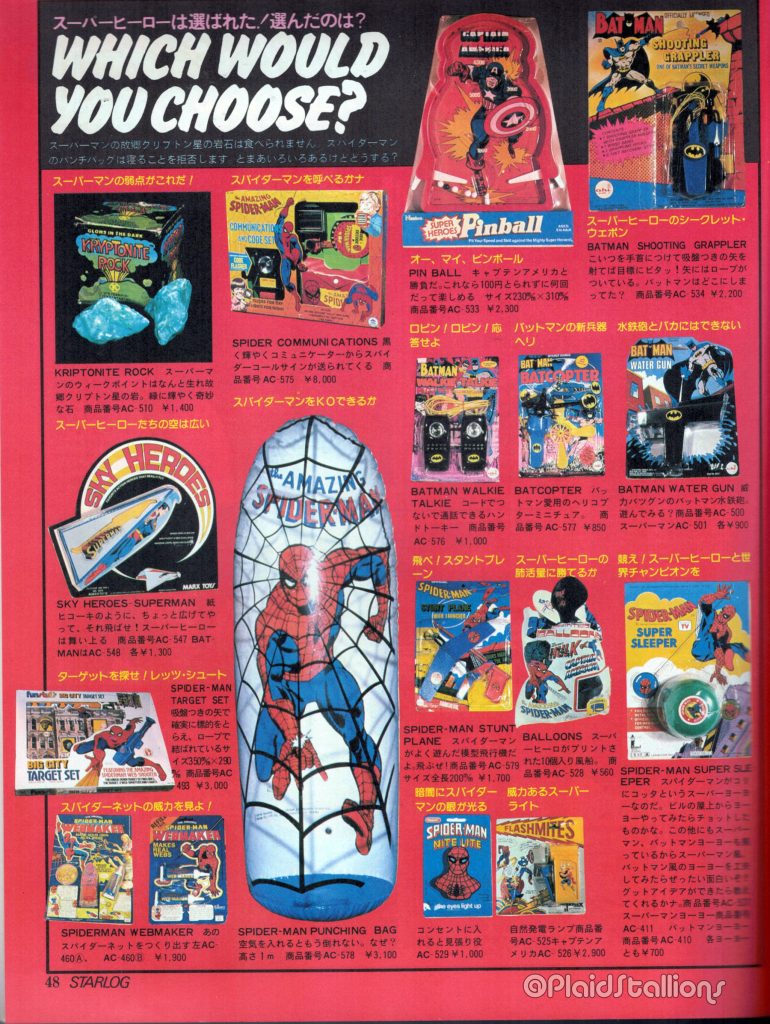 The glorious Rack Toys by AHI are only eclipsed for me by the Chemtoy Spider-Man web maker, a very happy afternoon of play.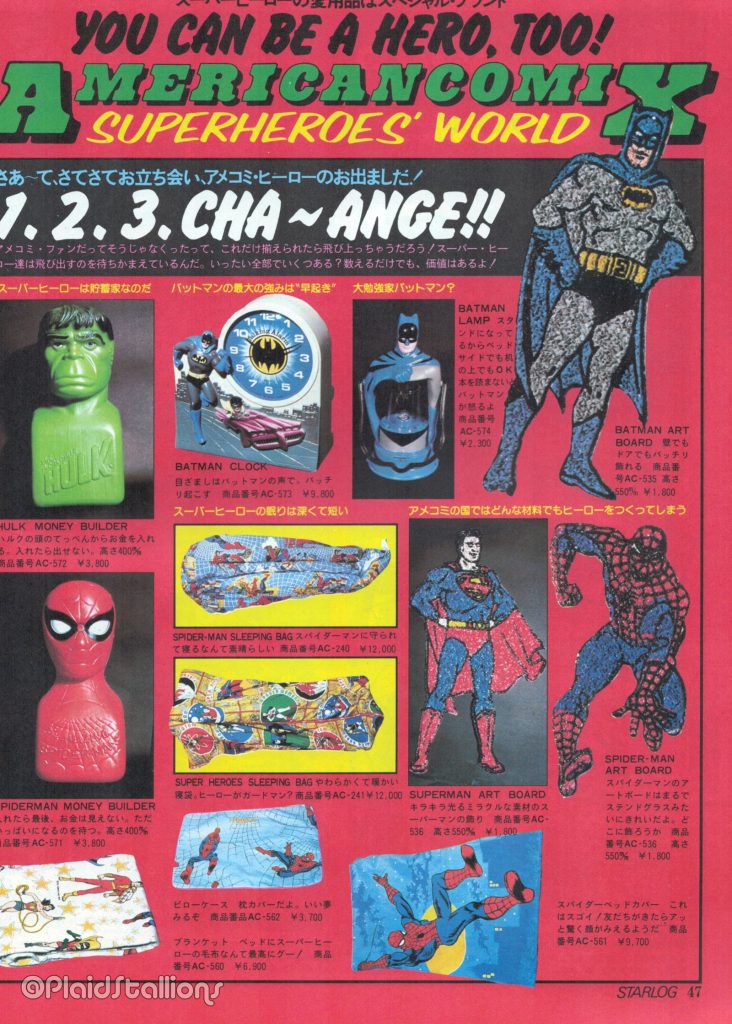 I had those Superhero sheets at the bottom, and I still use them. Amazing how far the Janex Batman alarm clock got, it seemed to be everywhere.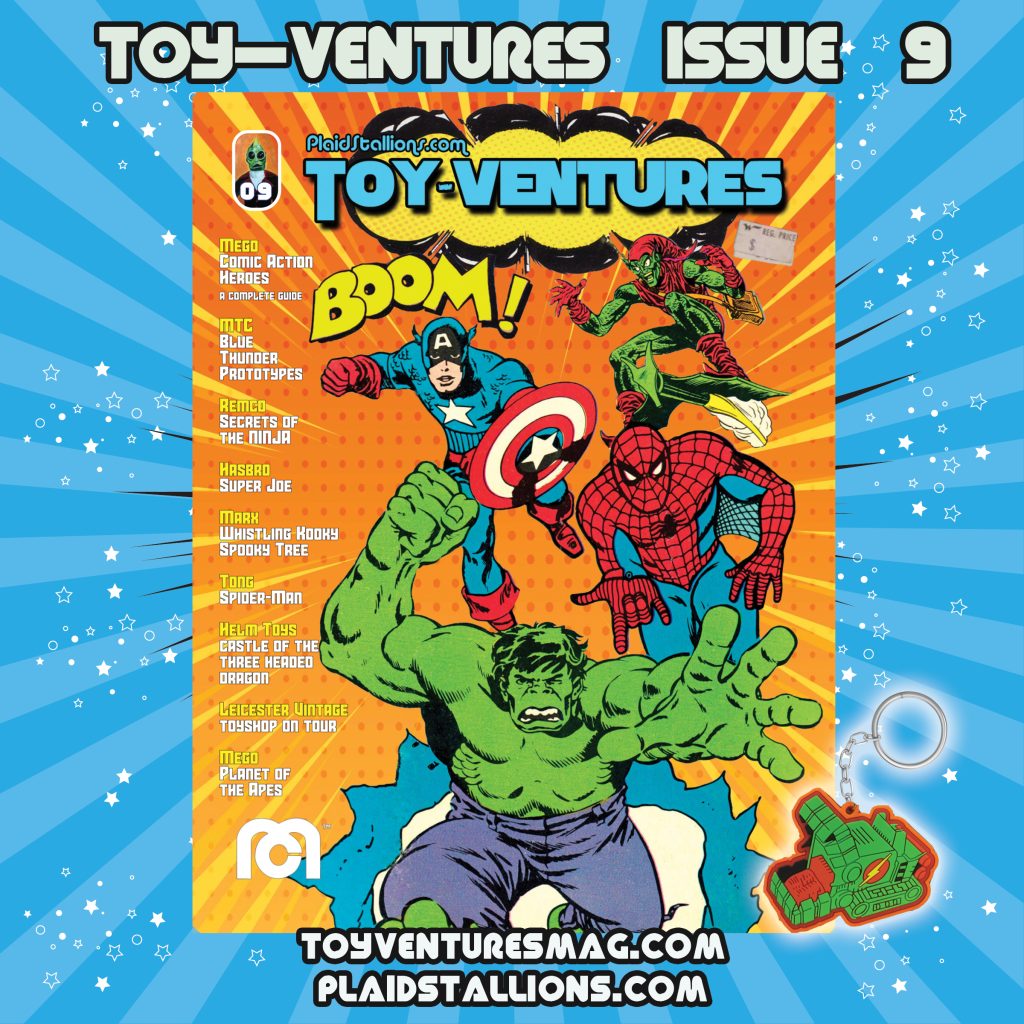 Issue 9 of Toy-Ventures magazine is about the Mego Comic Action Heroes; get yours today!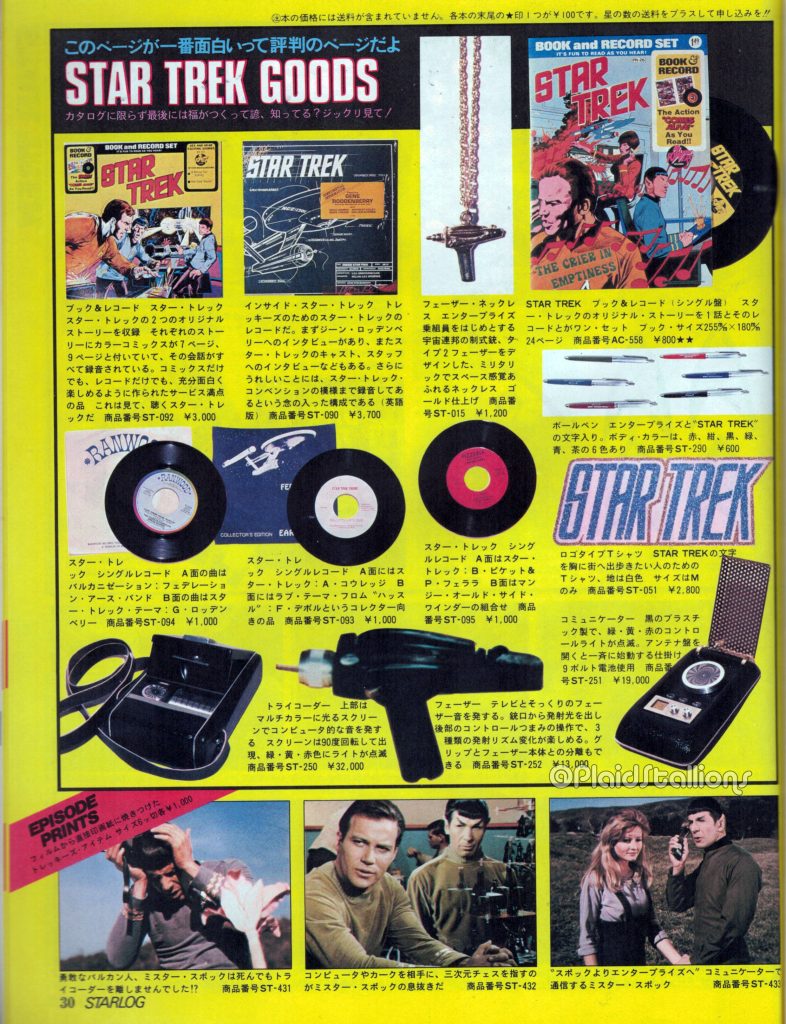 Lots of Star Trek in here as well, this is Starlog magazine after all. I always welcome Power Records.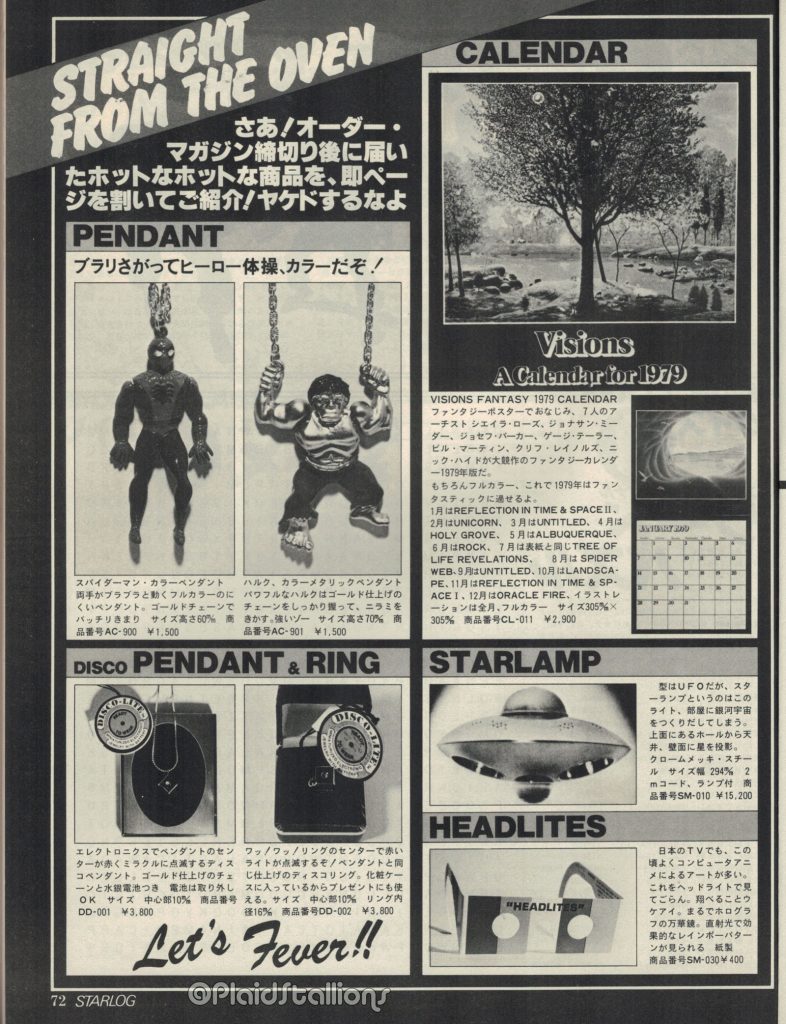 What I wouldn't give for that Spider-Man Pendent.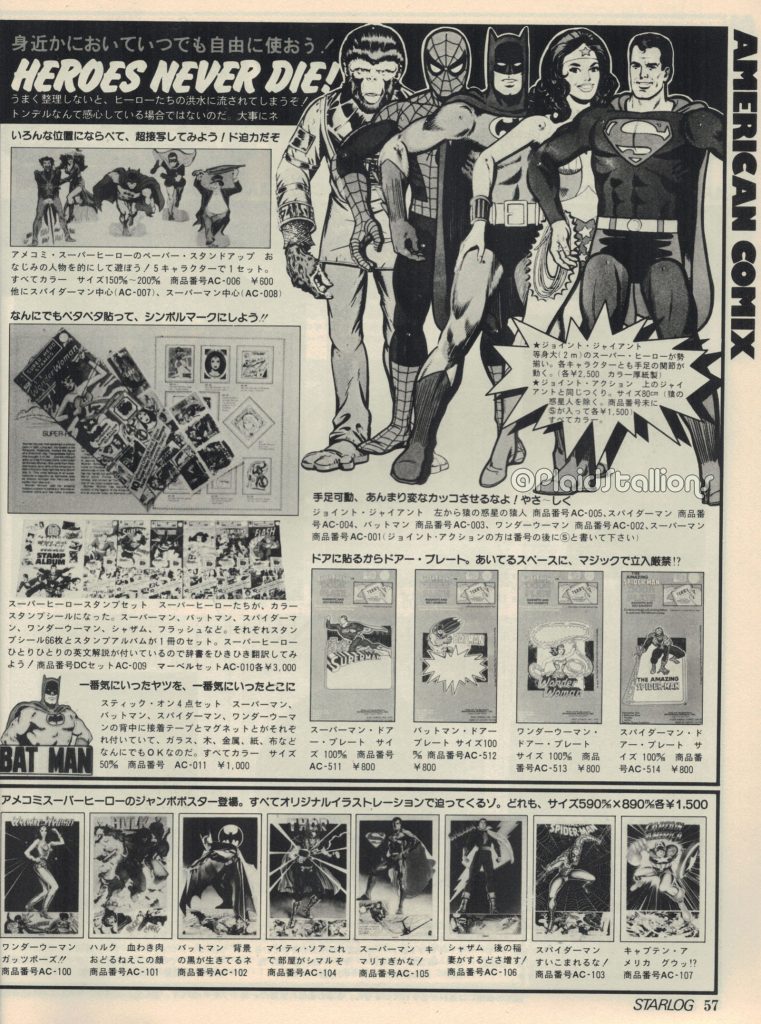 Those Ourways Studios jointed Giants are so wonderful; I covet the Planet of the Apes Galen.
If you want more Starlog, check out this episode we did about the US 1980 Starlog Merchandise guide.
Hey,we're making collectible pins now! They're super niche!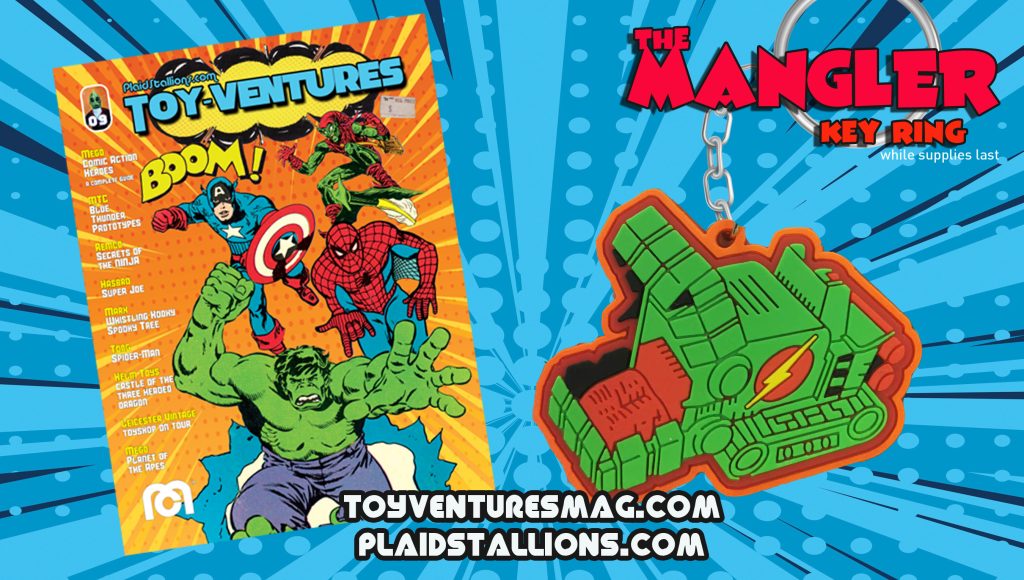 Do you miss toy collector magazines?
That's why we created Toy-Ventures magazine, an old-school print publication dedicated to vintage toys from the 1960s to the 1990s. Each issue is packed with never before seen images and information written by some of the top collectors. We've got 8 issues and climbing; please check our page here or visit our store.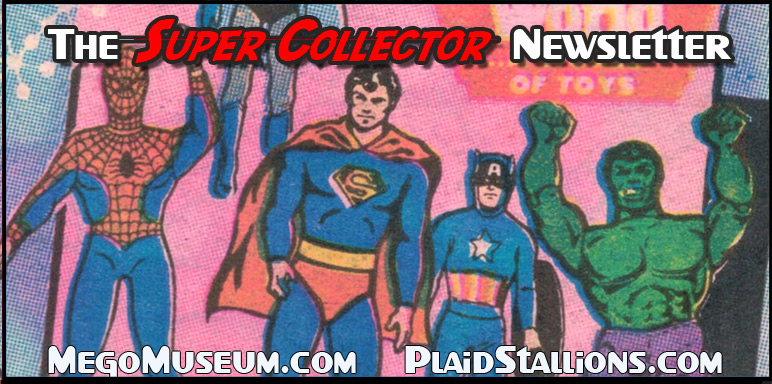 The PlaidStallions Polyester Pals have arrived and come in green and orange. Be the first kid in the sandbox with our Podcast mascots!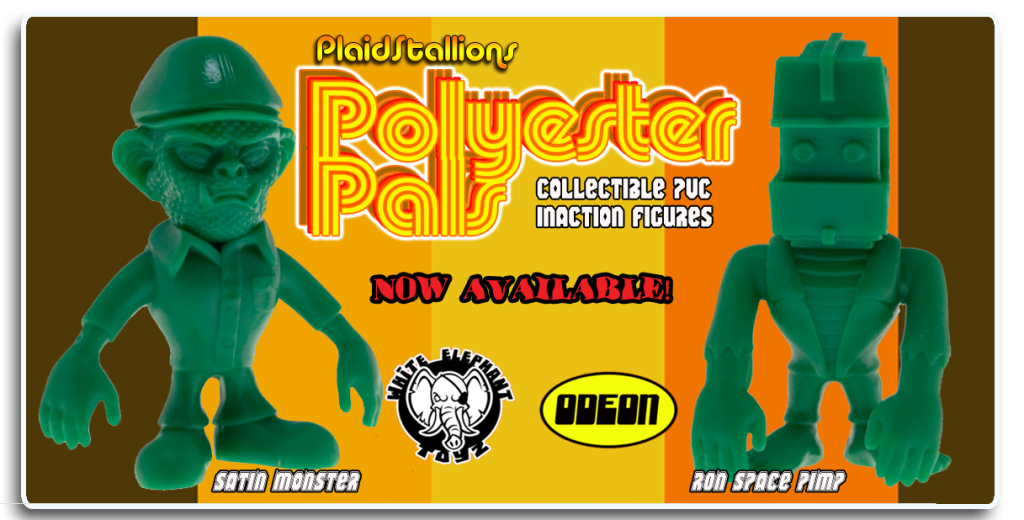 Our latest book is "Knock-Offs: Totally Unauthorized Action Figures" a love letter to cheeky copyright-infringing toys. You can get this new book via the PlaidStallions Shop, On Amazon (Affiliate Link) or eBay (eBay Link)
FACEBOOK GROUPS FROM PLAID STALLIONS

Pod Stallions is based on our podcast and is one of the most fun groups on Facebook. Toys, Comics, Movies, TV, it's all up for grabs, and remember, folks, you keep the glass! If you like our show, then you have found your tribe.

Mego Knock Off Headquarters– The leading group discussing 70s Dime store knock-offs and bootleg action figures, we talk vintage toys and not others. We know the difference between Astro Apes and Action Apeman.  It's a fun group where we talk about Lincoln International, AHI, Mighty Gary, Tomland, Bogi, Demo Man, Mortoys, and other generic greats.
Toy-Ventures: Awesome Vintage Toy Hunt