1978 toy catalog with oddball action figure assortment
This past week I picked up a wishbook from a regional chain of stores called "Monroe," mainly because of its cover and the most 1970s people ever (see below).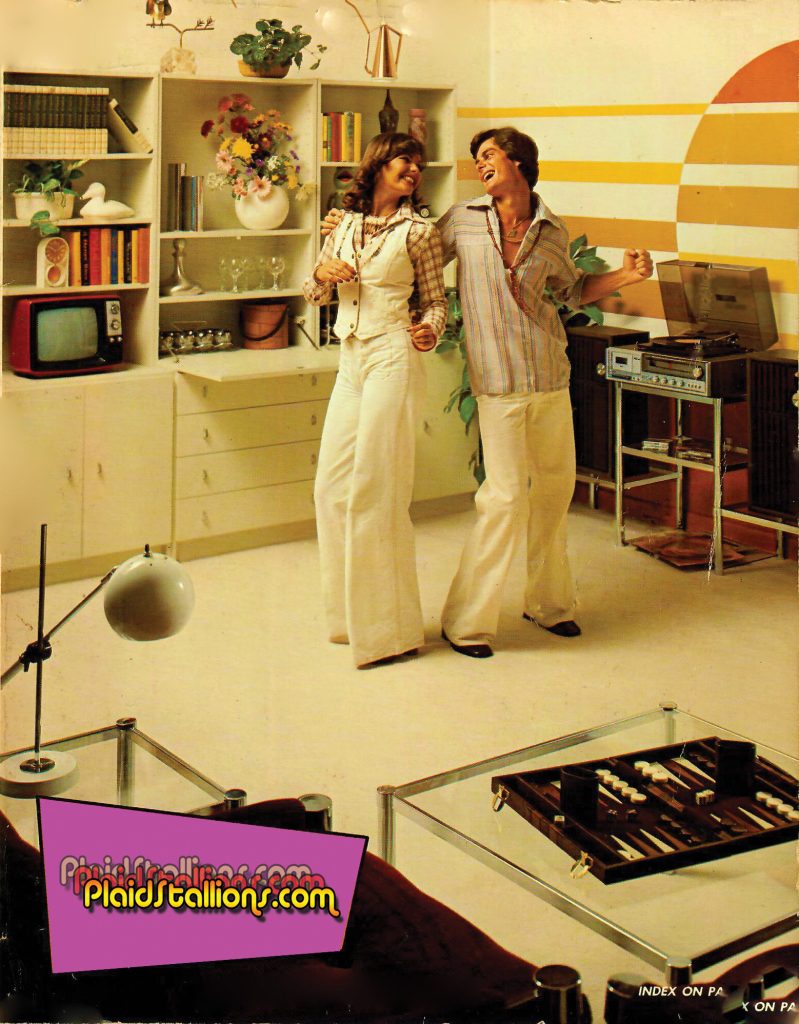 I mean, the only thing missing from this is macrame and a fresh pot of Chicory brewing.
However, the more curious thing is the selection of toys for a 1978 catalog, a weird mix of stuff from 1977 and years earlier and a couple of glaring omissions.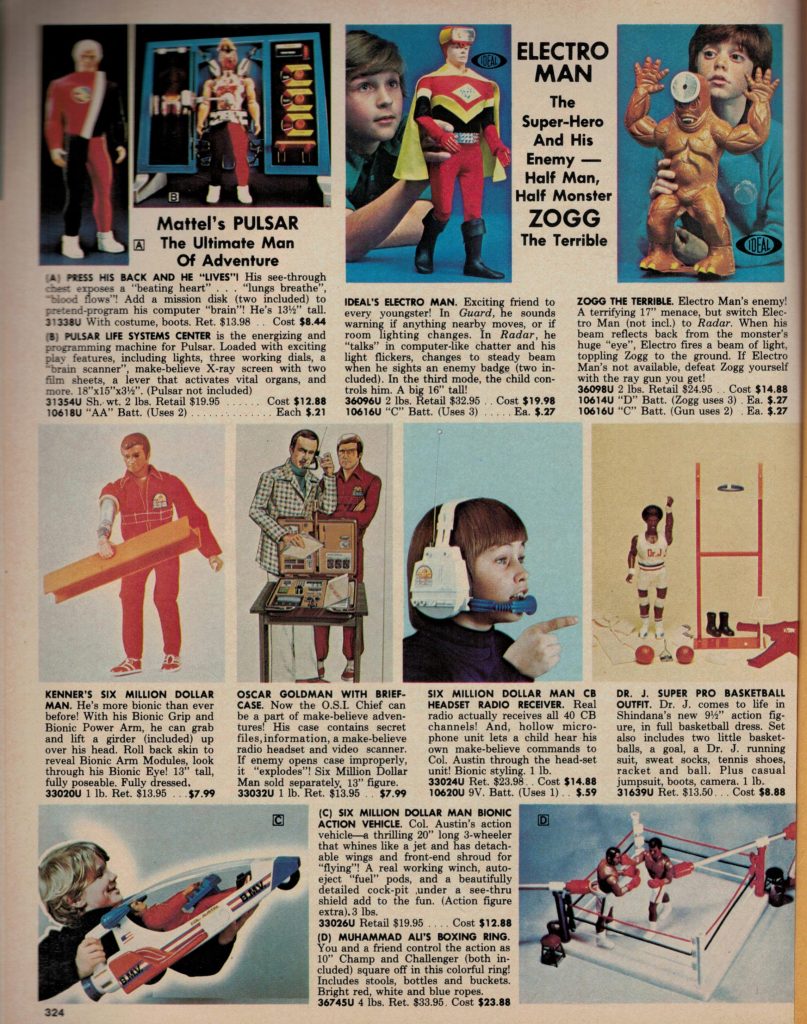 The top toys here would be Pulsar and Electroman, and Zogg; both toys debuted in 1977 and were actively available so it's no surprise to see them. The lack of Pulsar's nemesis Hypnos is a bit strange but not the strangest thing in this toy catalog.
Six Million Dollar Man was kind of a fixture in toy catalogs even in it's last year so that's not surprising, Shindana's Dr. J was also fairly current but Mego's Muhammad Ali toys came out in 1976 and were discontinued by 1978.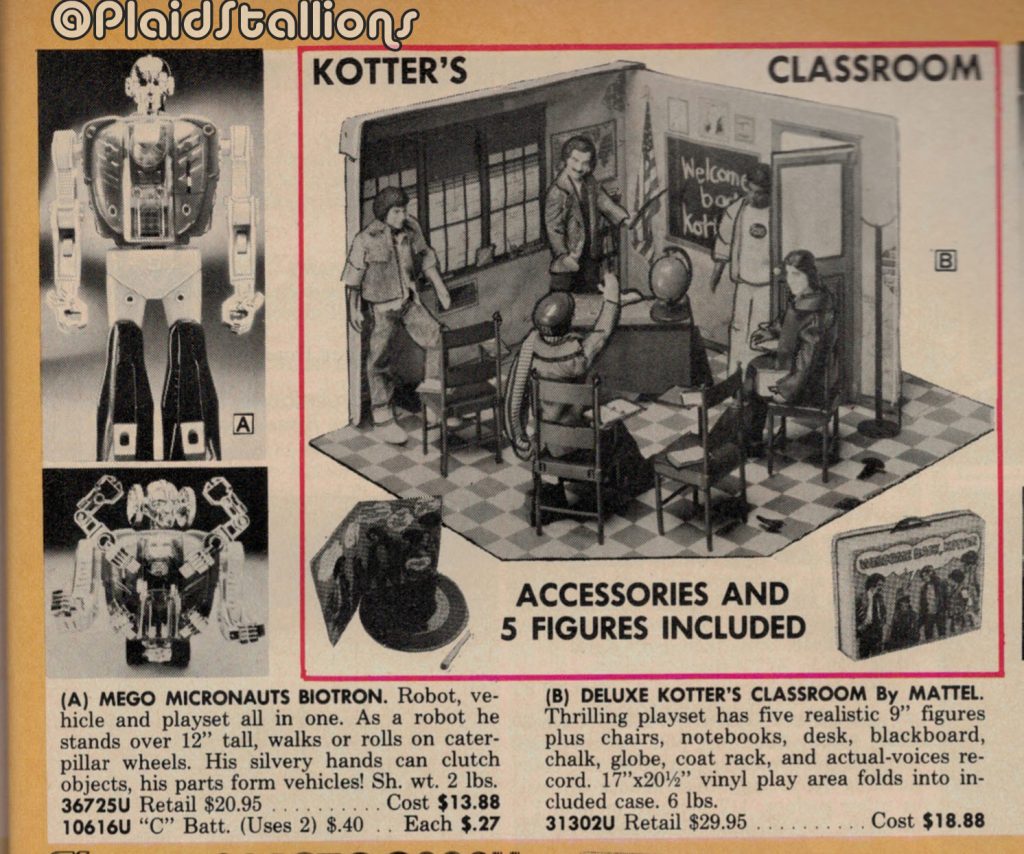 Mego Micronauts were a hot toy in 1978, so it's no surprise to see Biotron, although it's weird he's all alone. The Mattel Welcome Back Kotter series is another line that was discontinued by then. This deluxe classroom was likely a way of closing out unsold figures.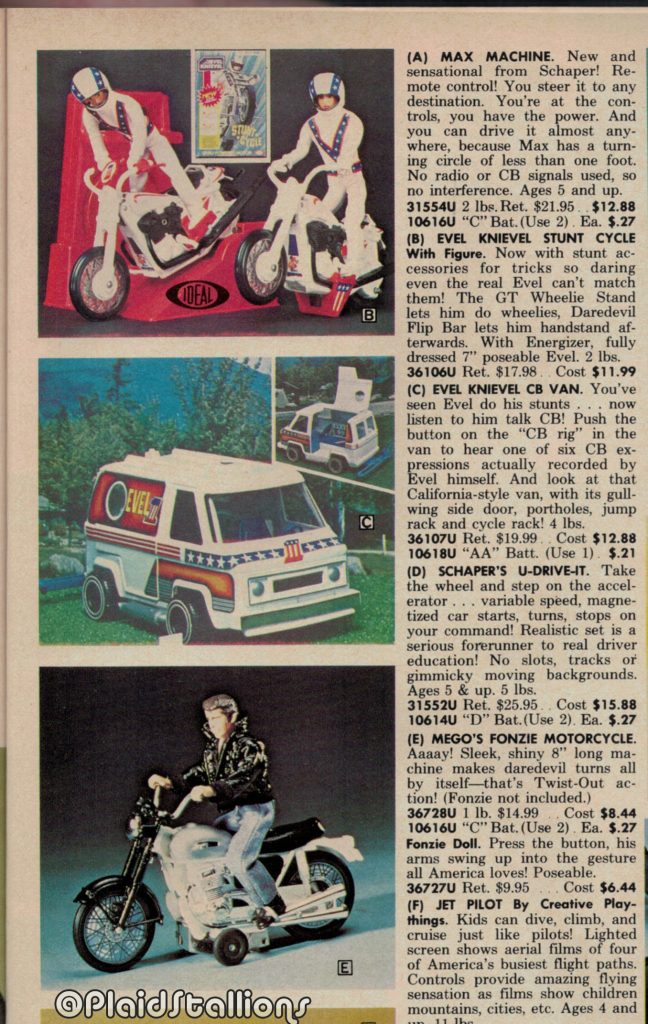 Both Evel Knievel and Fonzie were available but were in the last years of production. Most of these toys made their debut 2-4 years previously.
Finally, we have Stretch Monster (1977) and Stretch Armstrong (1976) which were staples of this kind of Service Merchandise/Consumers Distributing type store.
What's interesting about this catalogue is what isn't there, no Kenner Star Wars, No Mego Superheroes, No Mego KISS, Kenner Bionic Woman. It's weird.
If you had a Monroe store in your area, please let me know what kind of store it was. Was it a closeout store? I need closure on this weird toy catalog.
Do you miss toy collector magazines?
That's why we created Toy-Ventures magazine, an old-school print publication dedicated to vintage toys from the 1960s to the 1990s. Each issue is packed with never before seen images and information written by some of the top collectors. We've got 7 issues and climbing; please check our page here or visit our store.
Our newest book "Knock-Offs: Totally, Unauthorized Action Figures," is now available. It's 130 pages of bootleg goodness.
You can get this new book via the PlaidStallions Shop , On Amazon (Affiliate Link) or on eBay (eBay Link)
Our book Rack Toys, Cheap, Crazed Playthings is now available again! Order through our Affiliate Link
Order Rack Toys 2.0 Here through our Affiliate Link►https://amzn.to/3Bkm9z1
FACEBOOK GROUPS FROM PLAIDSTALLIONS

Pod Stallions is based on our podcast and is one of the most fun groups on Facebook. Toys, Comics, Movies, TV, it's all up for grabs and remember, you keep the glass! If you like our show, then you have found your tribe.

Mego Knock Off Headquarters– The leading group discussing 70s Dime store knock-offs and bootleg action figures, we talk vintage toys and not others. We know the difference between Astro Apes and Action Apeman.  It's a fun group where we talk about Lincoln International, AHI, Mighty Gary, Tomland, Bogi, Demo Man, Mortoys, and other generic greats.
weird toy catalog