1975 Child World Flyer -Mego-Fisher Price-Evel Knievel-Star Trek
As far as 70s toystores go, none are as far remembered and beloved as Childworld, a chain which had at one point 180 stores across the united states. This 1975 flier preserves what they had to offer during that time including the greats like Mego Star Trek and Planet of the Apes.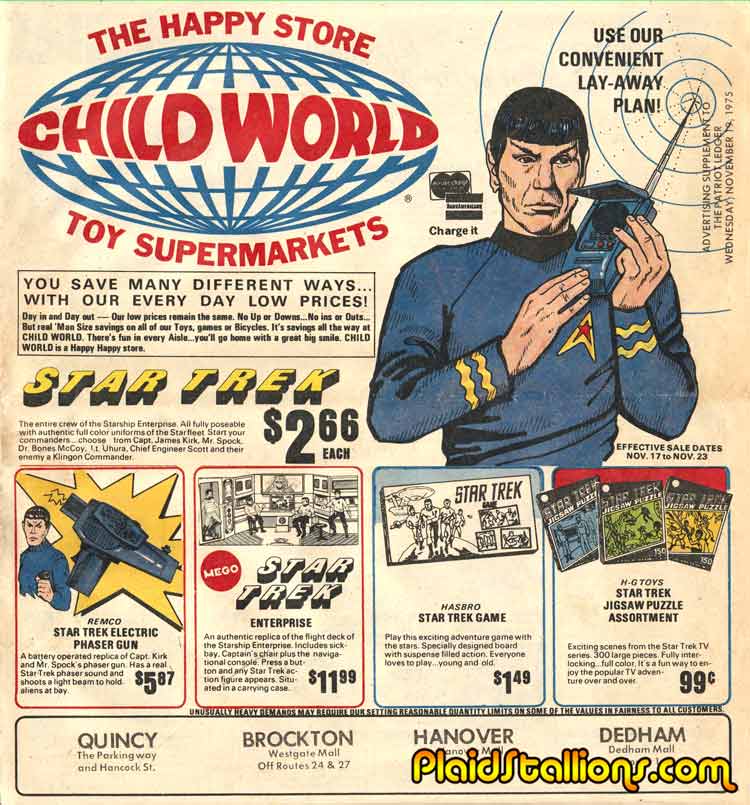 This is the third Toy Flier I have from 1975 with Mego Star Trek on the cover, thank goodness for Star Trek collectors saving these.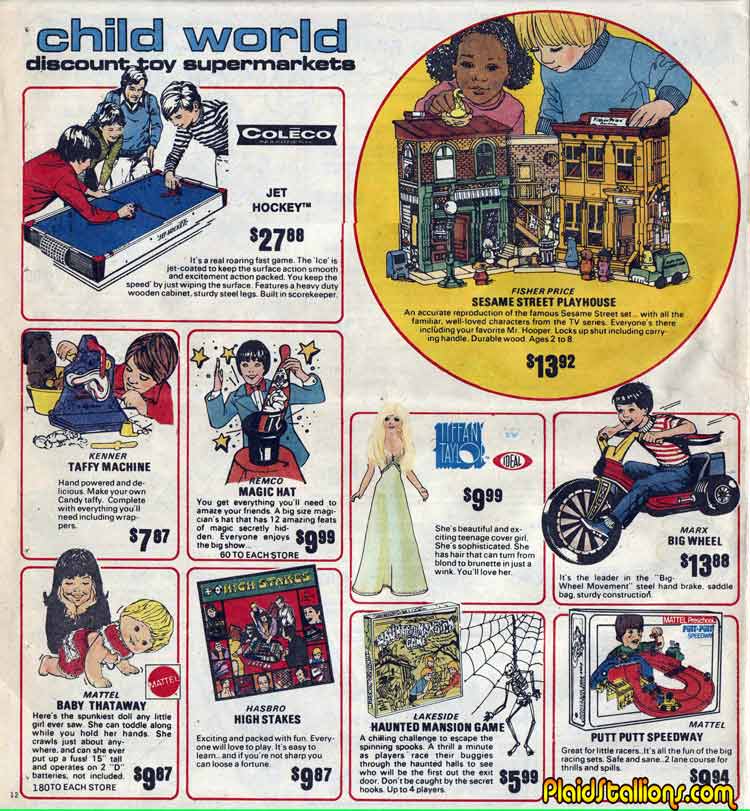 The Fisher Price Sesame Street set is the big get here, this was the first year it was launched.
Mego's Wizard of Oz line was also launched in 1975, it was a big year for licensed toys.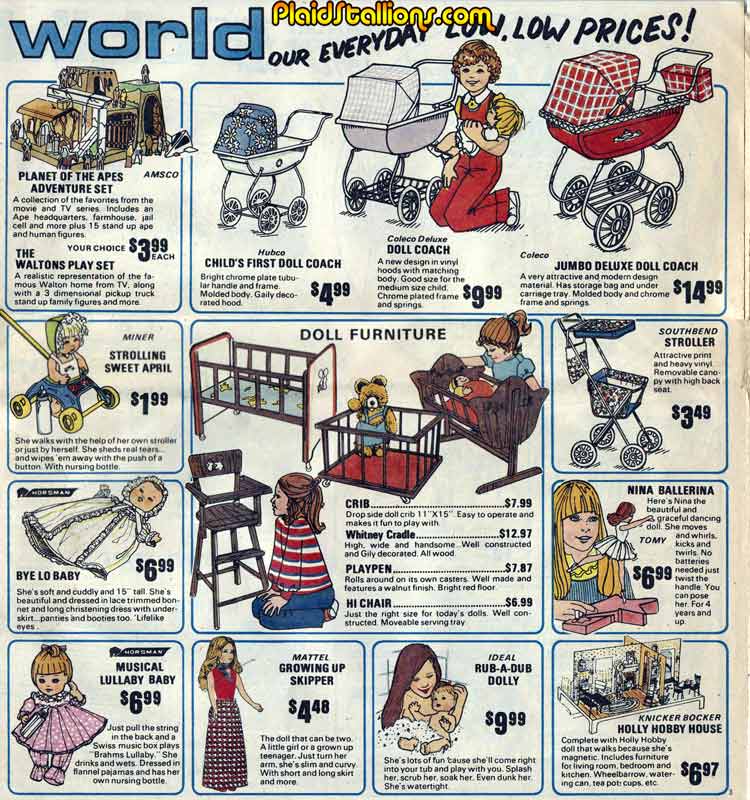 It's kind of weird to see the Planet of the Apes adventure set mixed in with growing up Skipper and Holly Hobbie.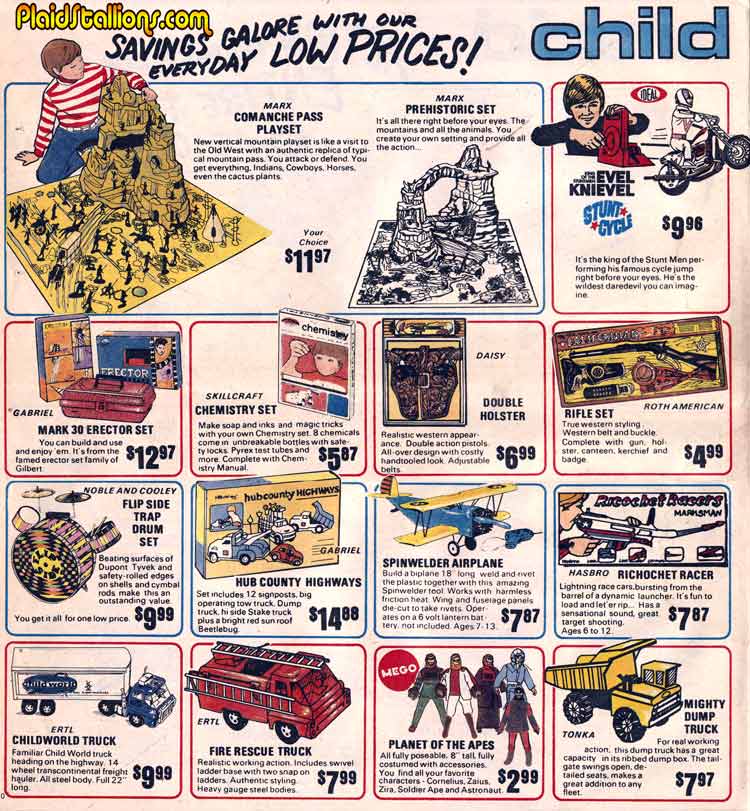 Evel Knievel was still a super hot toy in 1975 and surprisingly the Mego planet of the apes dolls still sold despite the series getting canceled almost a year earlier..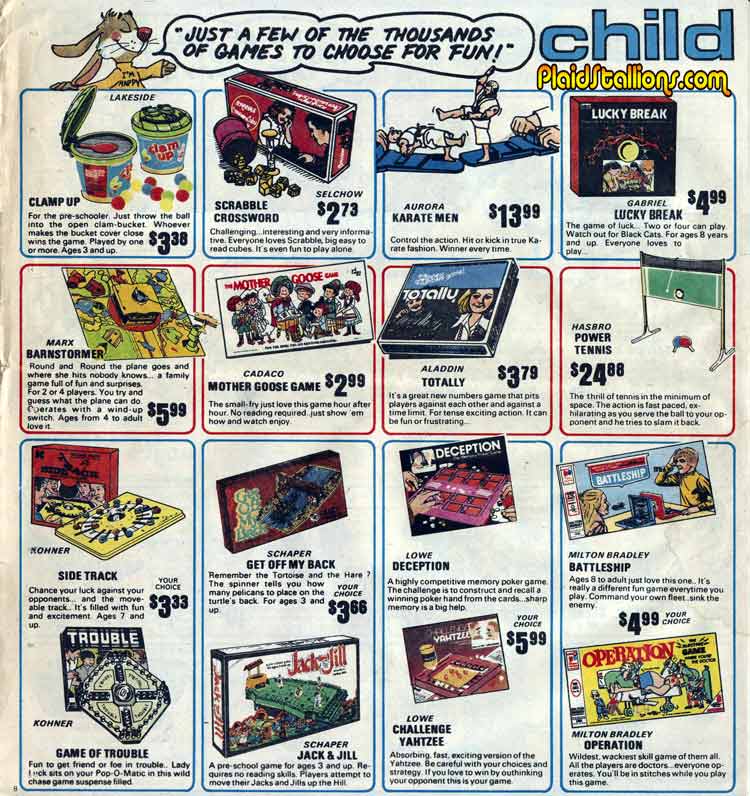 Those flock haired Karate Men were under my tree that year, I always wanted to turn them into action figures.

Hedstron, Huffy and Murray….
PlaidStallions Toy-Ventures Magazine #2 is now available and it's been called "not only an entertaining read, but it's also an impeccable work of reference" by PopCult.