Pod Stallions 93: More Binge Watching
Pod Stallions 93: More Binge-Watching
Is it Lockdown again? Well, not quite, but let's just say we at Pod Stallions HQ have that 'lockdown feeling' year round. So we thought it time for the world to know what we've been peeping of late, from low brow, to high brow to every brow in between, come listen to how we spend our precious time. (And Brian reveals he's only just got round to another flick we all assumed he's seen). It's another ep of What We Do In the Shadows While Watching DVDs on Pod Stallions!
Topics include "Fear No Evil", "Blake's 7", "Inside Number 9", "The Tomorrow War" and "Doctor Butcher MD" just to name a few.
Check out the New Pod Stallions Twitter account:
https://twitter.com/PodStallions
You can listen in high quality to all of our episodes here:
http://podstallion.blogspot.com/
Join our Pod Stallions Facebook group here:
https://www.facebook.com/groups/podstallions
Toy-Ventures Magazine is our newest creation, an old-school print magazine about vintage toys! Professionally laid out and written, each issue is brimming with obscure and rare toys from companies such as Mego, Kenner, Remco, AHI, and much more. Monsters, Superheroes, Adventurers, Knock Offs, Apes, and so much more, it's in Toy-Ventures.
Toy-Ventures Issue 4 is available now:
Ebay: https://ebay.us/XSS1X7
Plaid Stallions Store: https://plaidstallions.com/reboot/shop/
Amazon:https://amzn.to/3d9Q0AS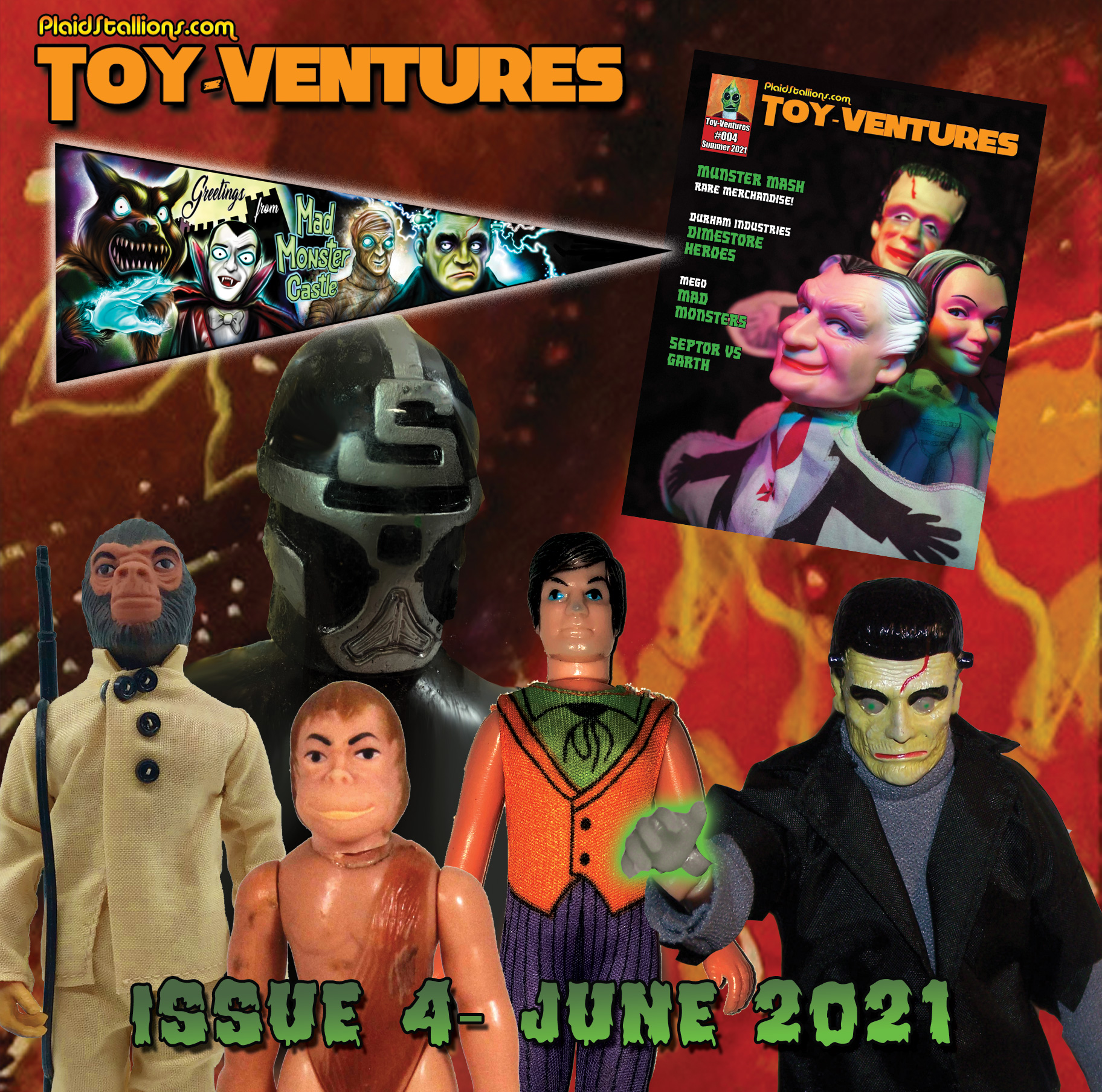 FACEBOOK GROUPS FROM PLAIDSTALLIONS

Pod Stallions is one of the most fun groups on Facebook. Toys, Comics, Movies, TV, it's all up for grabs and remember, you keep the glass!

Mego Knock Off Headquarters– The leading group discussing 70s Dime store knock-offs of Mego action figures, we talk vintage toys, not others. It's a fun group where we talk about Lincoln International, AHI, Tomland, and all those companies that never thought to put their name on things because….lawyers.