Mattel 1977 Space:1999 Catalog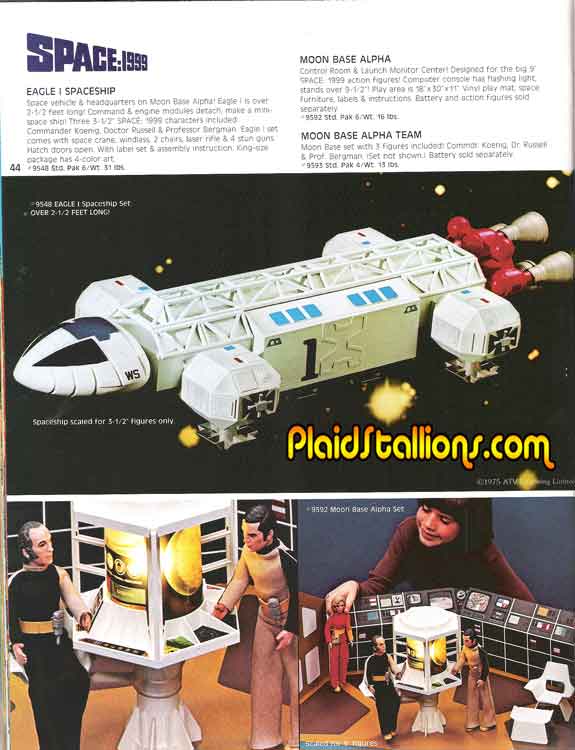 The Eagle One Ship and Moonbase Alpha Playset were holdovers from the 1976 Mattel Space:1999 Offering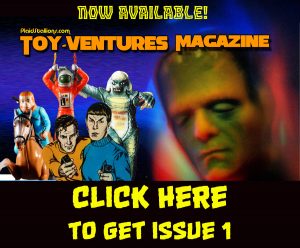 Space 1999 is heavily featured in the premiere issue of our new magazine "Toy-Ventures" available now!
The Zython alien figure was added to the line this year, however he wasn't an alien that appeared on the series. He ended up only seeing release in Europe. The Mattel Eagle Vertibird playset is very hard to find.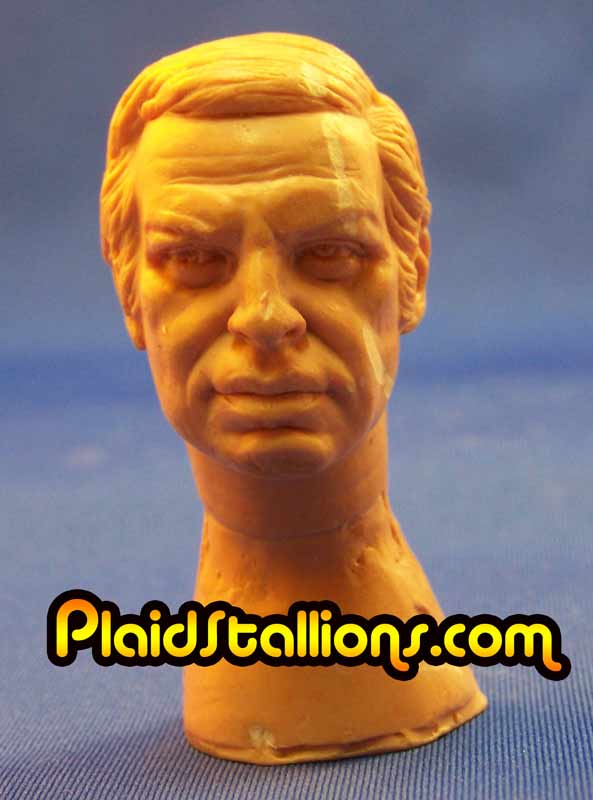 This recently discovered prototype from Mattel is a 1/6th scale version of the Commander Koenig character played by Martin Landau. It's not known why Mattel abandoned this figure but it's likeness is amazing.
In the same lot were unpainted factory "first pulls" of the 9″ figure heads for Commander Koenig and Professor Bergman.