GI Joe Action Team Catalog from Germany
In Germany, they called Hasbro's GI Joe "Action Team," a perfect name as Action Team blends the popular US themes of the Adventure Team with the military stylings still prevalent in the United Kingdon under the Action Man banner.
This early 70s catalogue showcases many popular GI Joe sets from both continents, along with some cracking photography.
In these days of global branding, we never get to see the creativity that regional distributors could infuse into a toy line like this.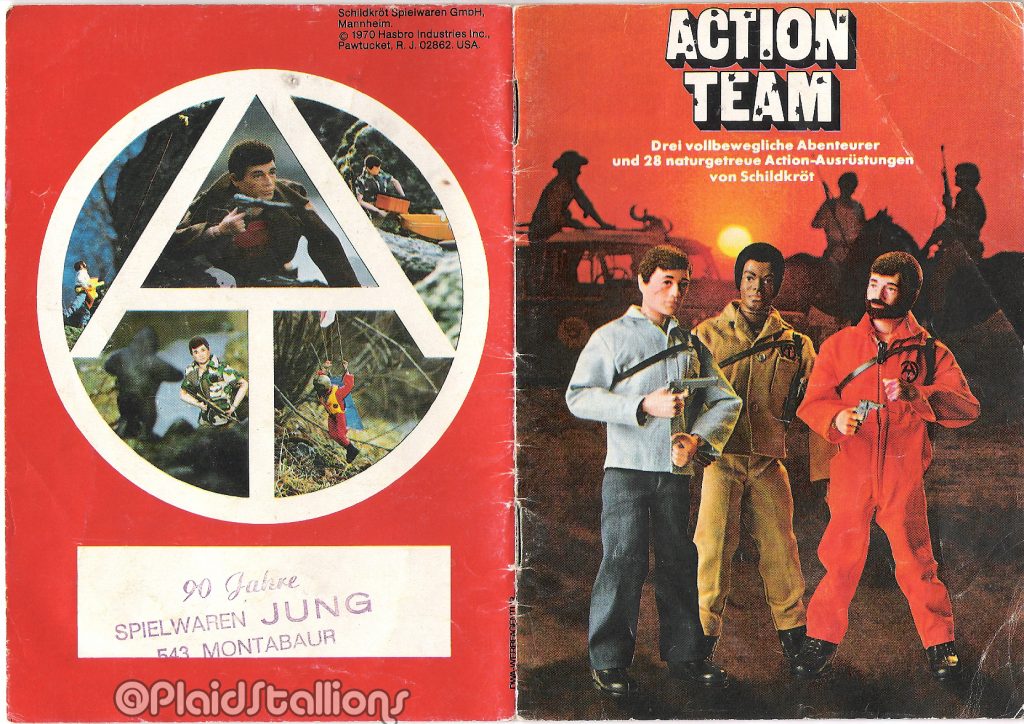 a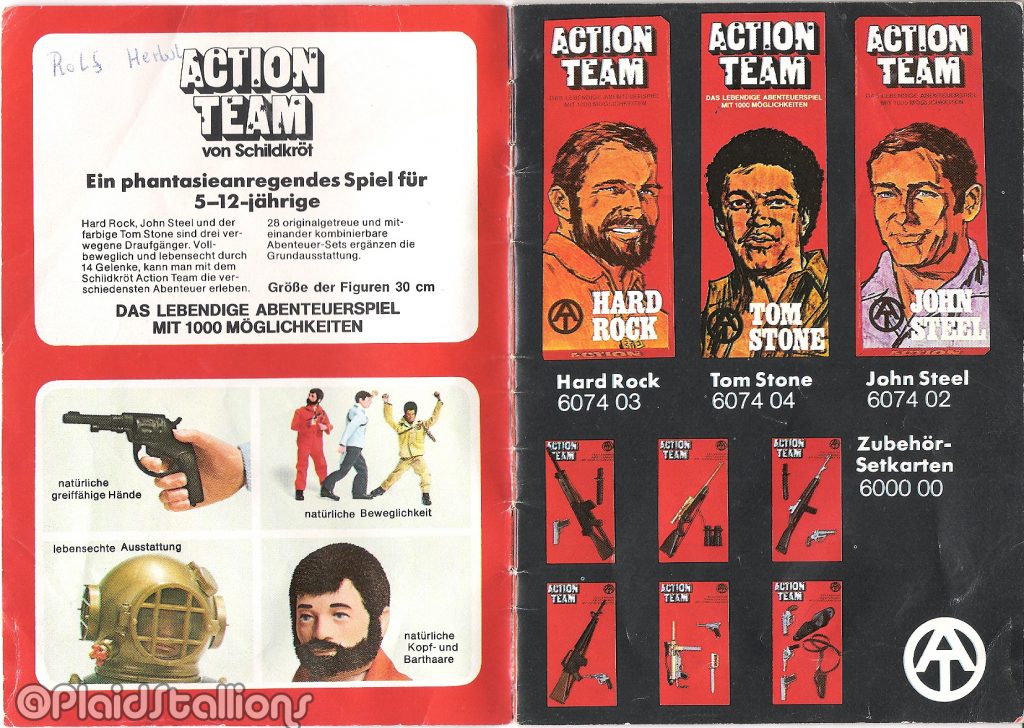 Unlike Hasbro in the US, the GI Joe Action Team catalogue names our characters.
We've got Hard Rock, Tom Stone (who was also a Palitoy Action Man character) and John Steel. It all sounds like a 70s action movie I'd own on Blu-Ray.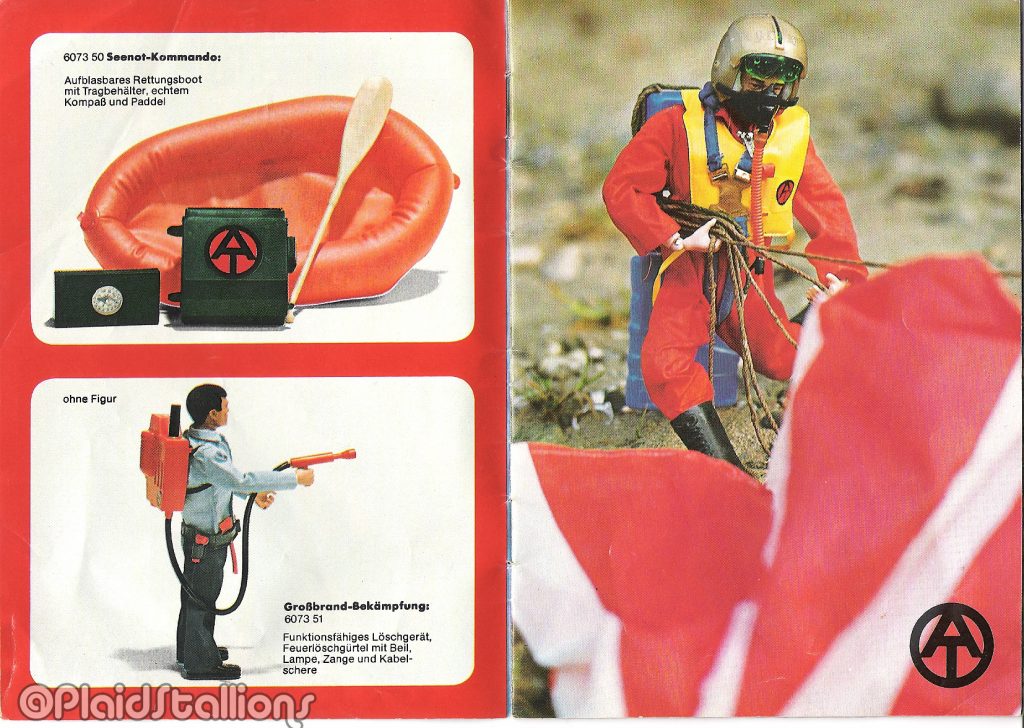 c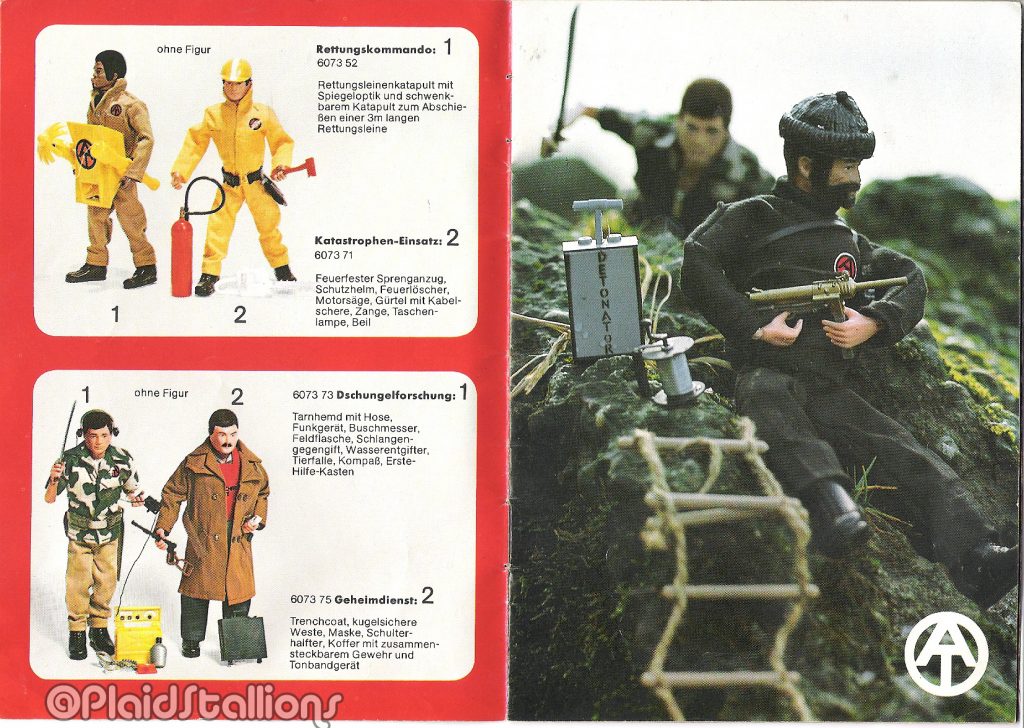 So nice to see the classic GI Joe set "Secret Mission to Spy Island" photographed so well here, with John Steel doubling as a bad guy!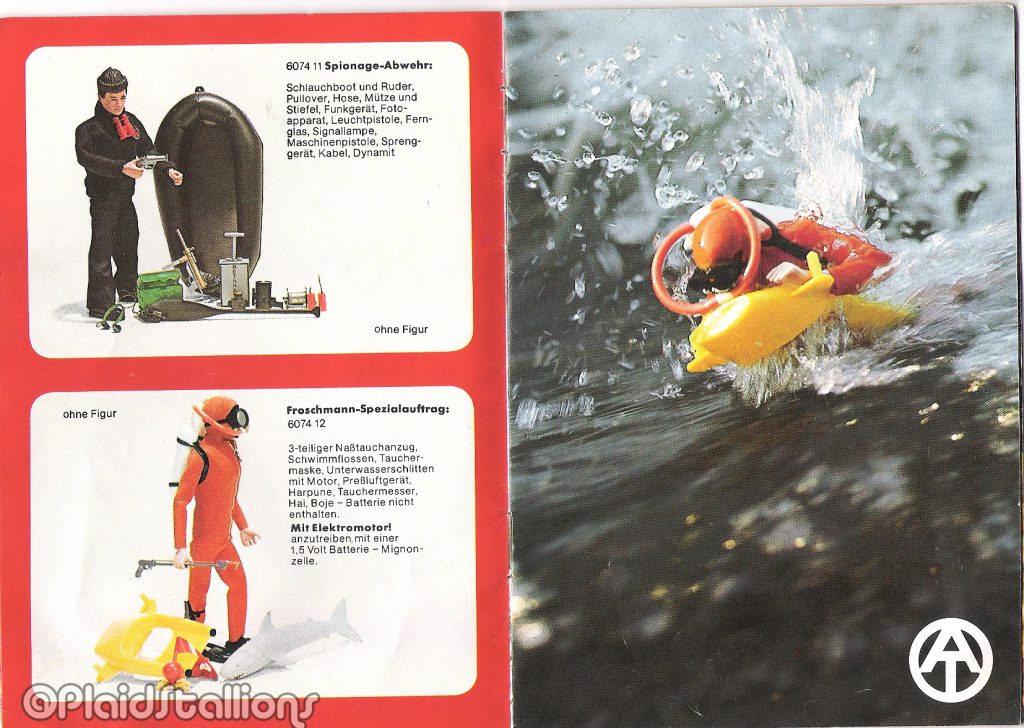 Danger of the Depths was my favourite GI Joe set as a kid and well, it still is. I love it so much!
The Canadian Mountie was popular worldwide, heck it even sold in Canada in the 1970s along with some Western outfits. I remember seeing them at Eaton's on my sixth birthday, I wish I had bought them and kept them MIB, they're worth a bundle!
i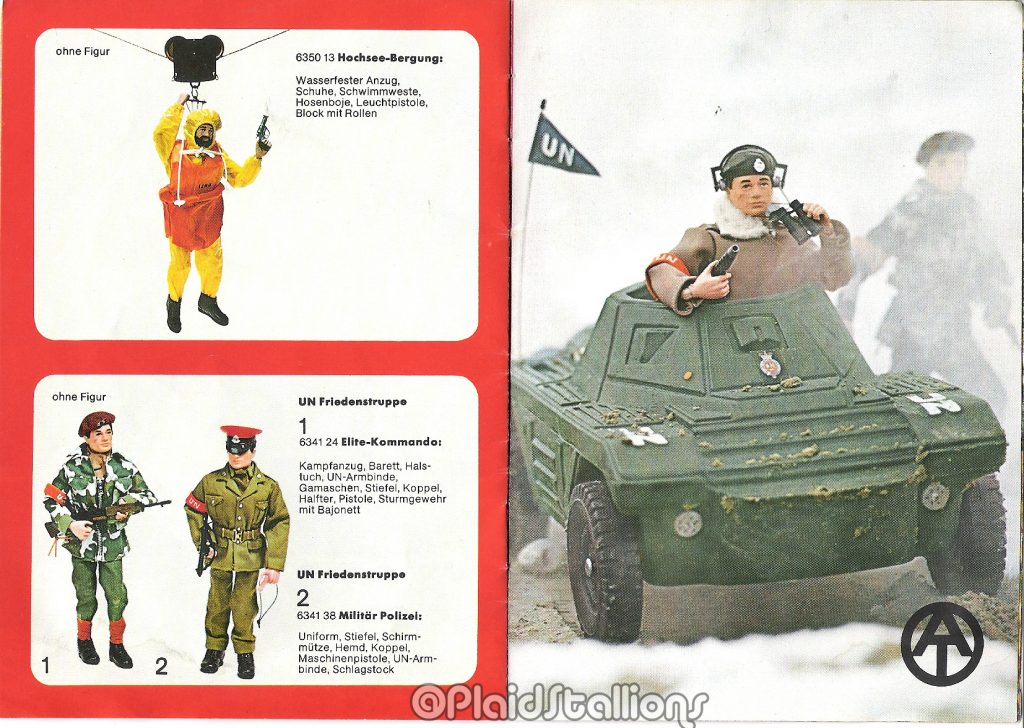 The GI Joe Action Team catalogue starts to get more into the military styling now. I believe many of these sets are taken from Action Man. While the US fell out of favour with military toys, Europe didn't follow suit.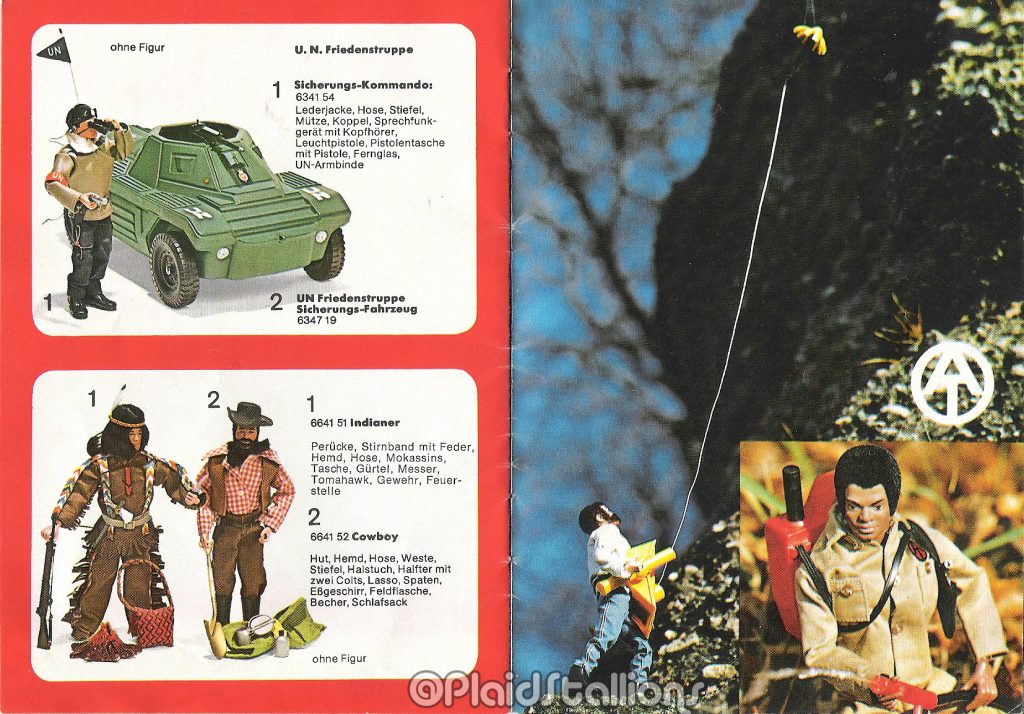 Oh, those are the Western Outfits I saw as a kid, sorry I'm writing this as I go.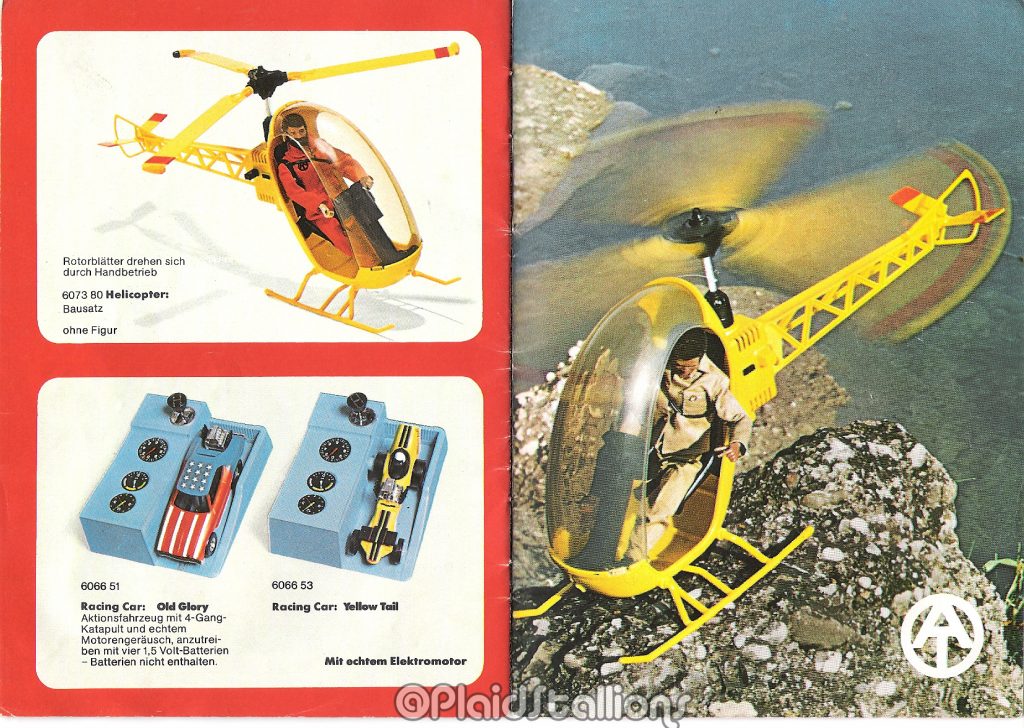 The classic yellow helicopter was a standard for what iteration of GI Joe was marketed.
We have a new book out called "Knock-Offs: Totally Unauthorized Action Figures" it's a 132-page tribute to bootleg toys.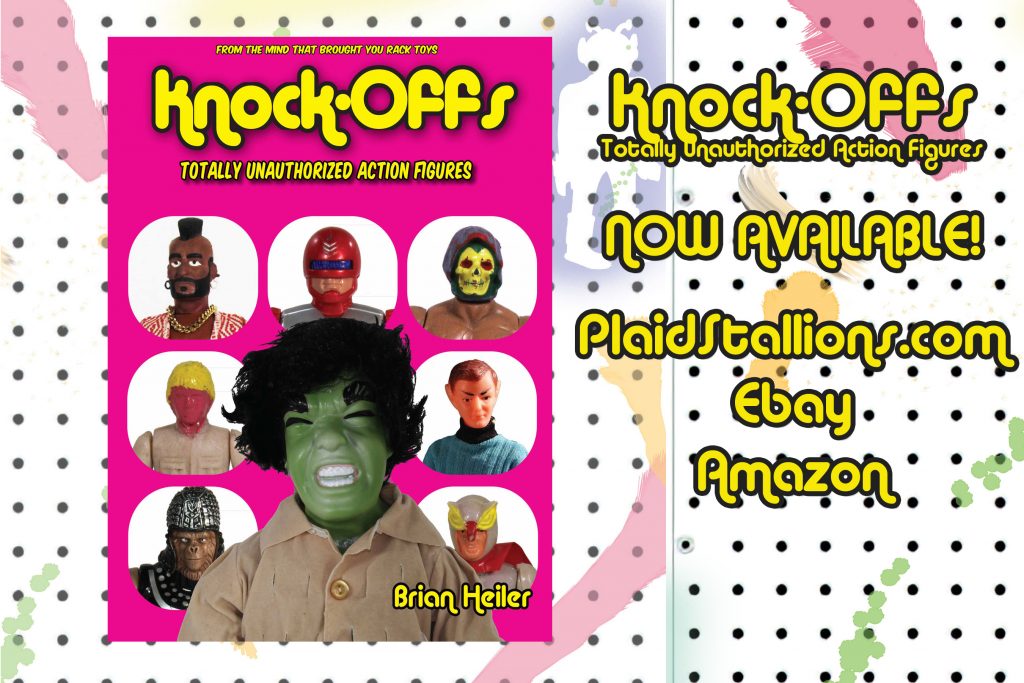 You can get this new book via the PlaidStallions Shop , On Amazon (Affiliate Link) or on eBay (eBay Link)
Our book Rack Toys, Cheap, Crazed Playthings is now available again! Order through our Affiliate Link
Order Rack Toys 2.0 Here through our Affiliate Link►https://amzn.to/3Bkm9z1
Toy-Ventures Magazine is our newest creation, an old-school print magazine about vintage toys! Professionally laid out and written, each issue is brimming with obscure and rare toys from companies such as Mego, Kenner, Remco, AHI, and much more. Monsters, Superheroes, Adventurers, Knock Offs, Apes, and so much more, it's in Toy-Ventures.
Toy-Ventures Issue 5 is available now:
Ebay: https://ebay.us/XSS1X7
Plaid Stallions Store: https://plaidstallions.com/reboot/shop/
Amazon Affilitate Link:https://amzn.to/3d9Q0AS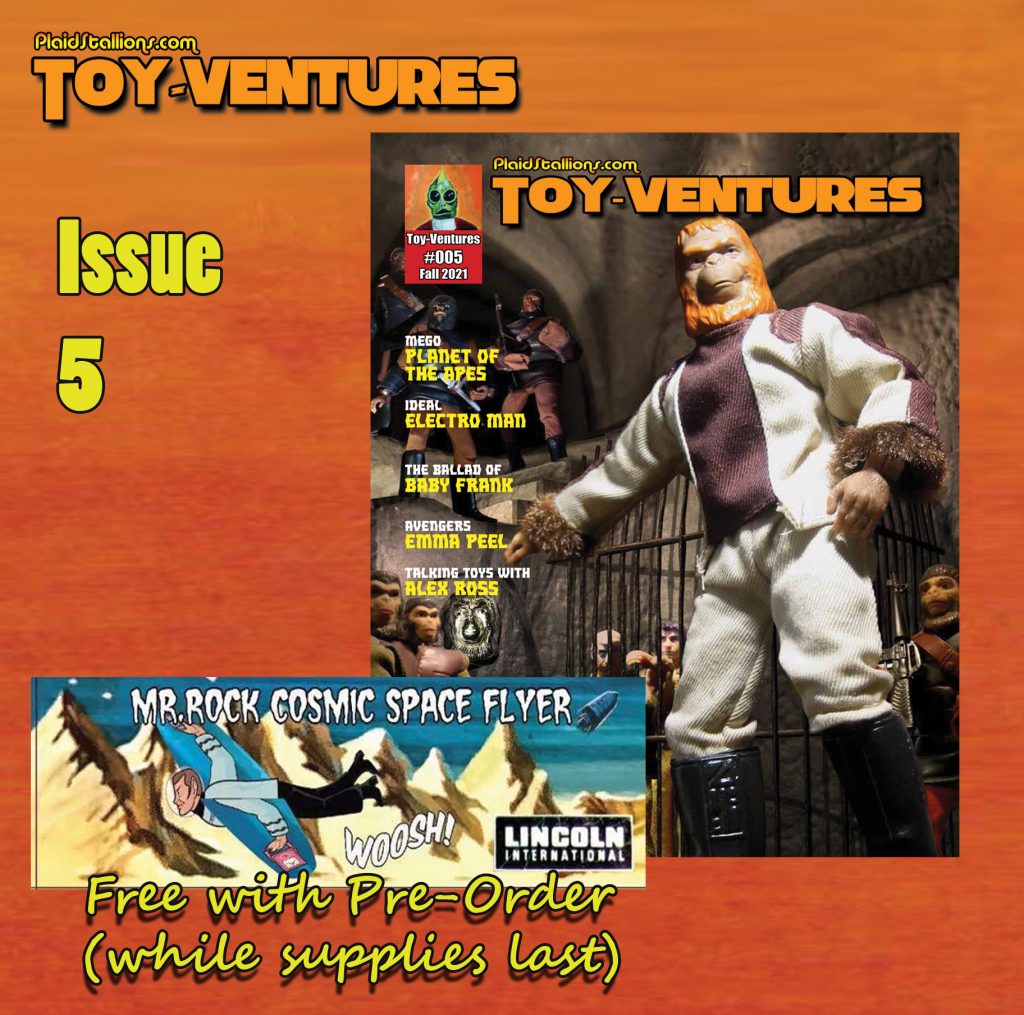 FACEBOOK GROUPS FROM PLAIDSTALLIONS

Pod Stallions is one of the most fun groups on Facebook. Toys, Comics, Movies, TV, it's all up for grabs and remember, you keep the glass!

Mego Knock Off Headquarters– The leading group discussing 70s Dime store knock-offs of Mego action figures, we talk vintage toys and not others. We know the difference between Astro Apes and Action Apeman! It's a really fun group where we talk about Lincoln International, AHI, Tomland, Bogi, Demo Man, Mortoy, and other generic greats.