1979 Parker Brothers ROM: Space Knight Press Kit
1979 ROM SpaceKnight Press Kit
One of the biggest splashes in the toy industry is when the game (and Nerf) giant Parker Brothers decided to make an action figure.
Not just any action figure but an electronic space hero with bells and whistles not seen before. Rom was truly a toy ahead of his time and while he didn't prove to be the smash that Parker Brothers hoped, thanks to a relationship with Marvel comics, he became a much-beloved comic book character.
Some pretty gorgeous promotional materials show that Parker Brothers took ROM the Space Knight very seriously in '79.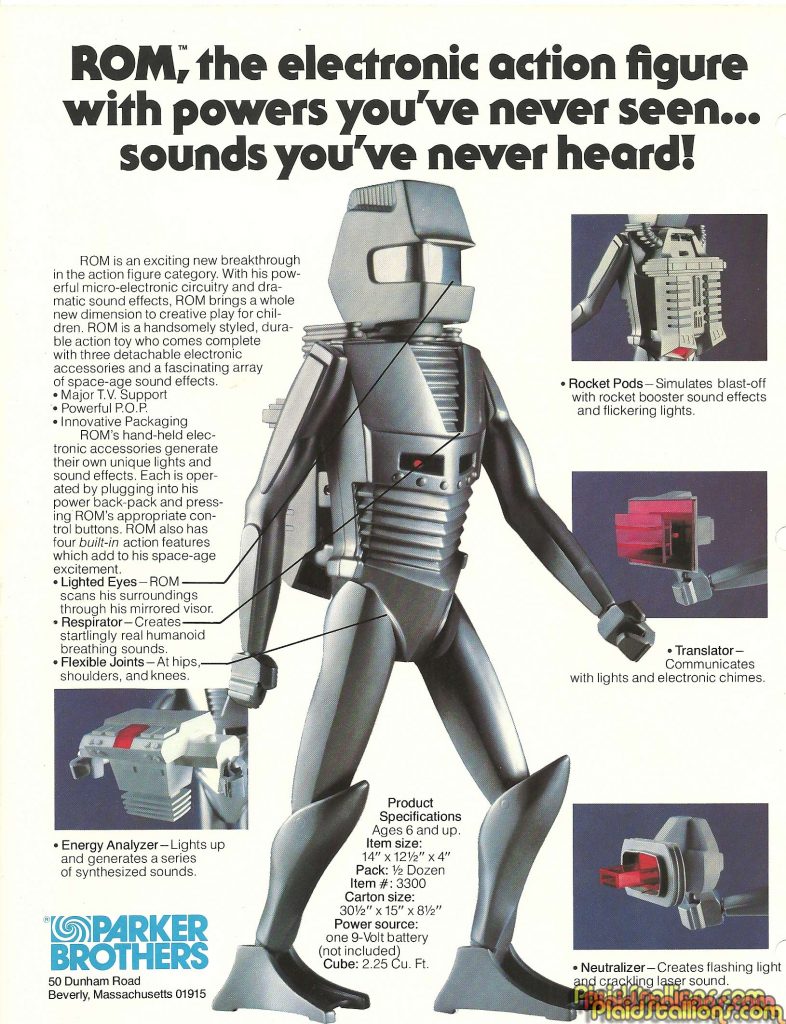 Rom's respirator really freaked me out as a kid in the commercials, how I wanted this guy.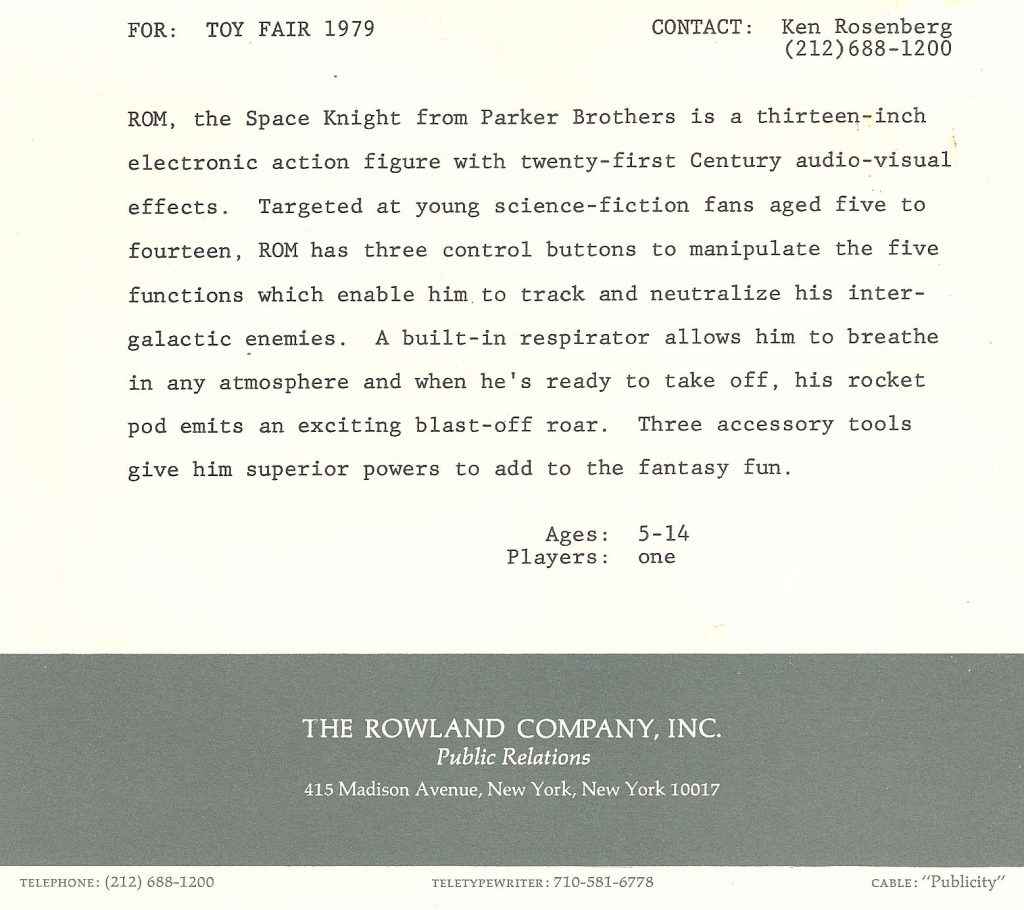 Ages 5-14? Do you mean I wasn't a complete geek for buying Super Powers figures in the ninth grade? It's like a weight has been lifted!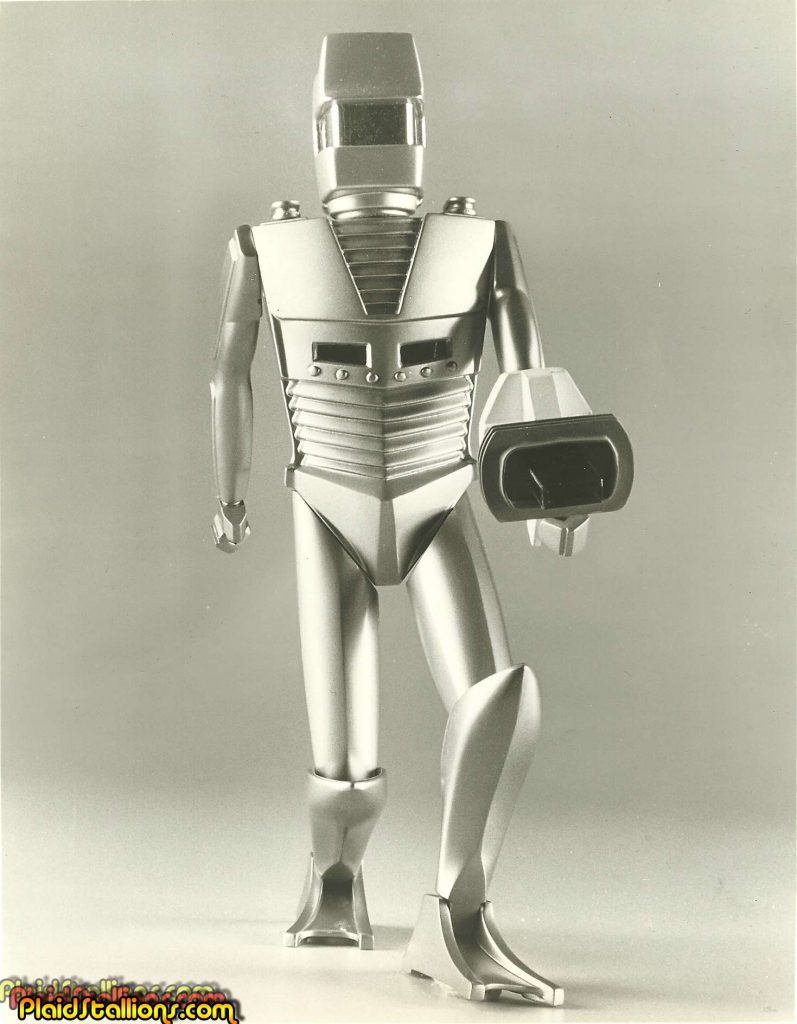 The Press still PB used to promote Rom to the trade and the media. If I am not mistaken this image of Rom: Space Knight appeared in Starlog magazine that year.
Our book Rack Toys, Cheap, Crazed Playthings is now available again!
Order Rack Toys 2.0 Here►https://amzn.to/3Bkm9z1
Our magazine Toy-Ventures is available to order right now
PS Store: https://plaidstallions.com/reboot/shop/
Follow PlaidStallions on Social Media:
Twitter ► https://bit.ly/2UzxQ5q
Facebook ► https://bit.ly/3mfY73R
Instagram ►https://bit.ly/3yZ3kAV
Website ► https://bit.ly/3yZ3kAV
Toy-Ventures Magazine is our newest creation, an old-school print magazine about vintage toys! Professionally laid out and written, each issue is brimming with obscure and rare toys from companies such as Mego, Kenner, Remco, AHI, and much more. Monsters, Superheroes, Adventurers, Knock Offs, Apes, and so much more, it's in Toy-Ventures.
Toy-Ventures Issue 5 is available now:
Ebay: https://ebay.us/XSS1X7
Plaid Stallions Store: https://plaidstallions.com/reboot/shop/
Amazon:https://amzn.to/3d9Q0AS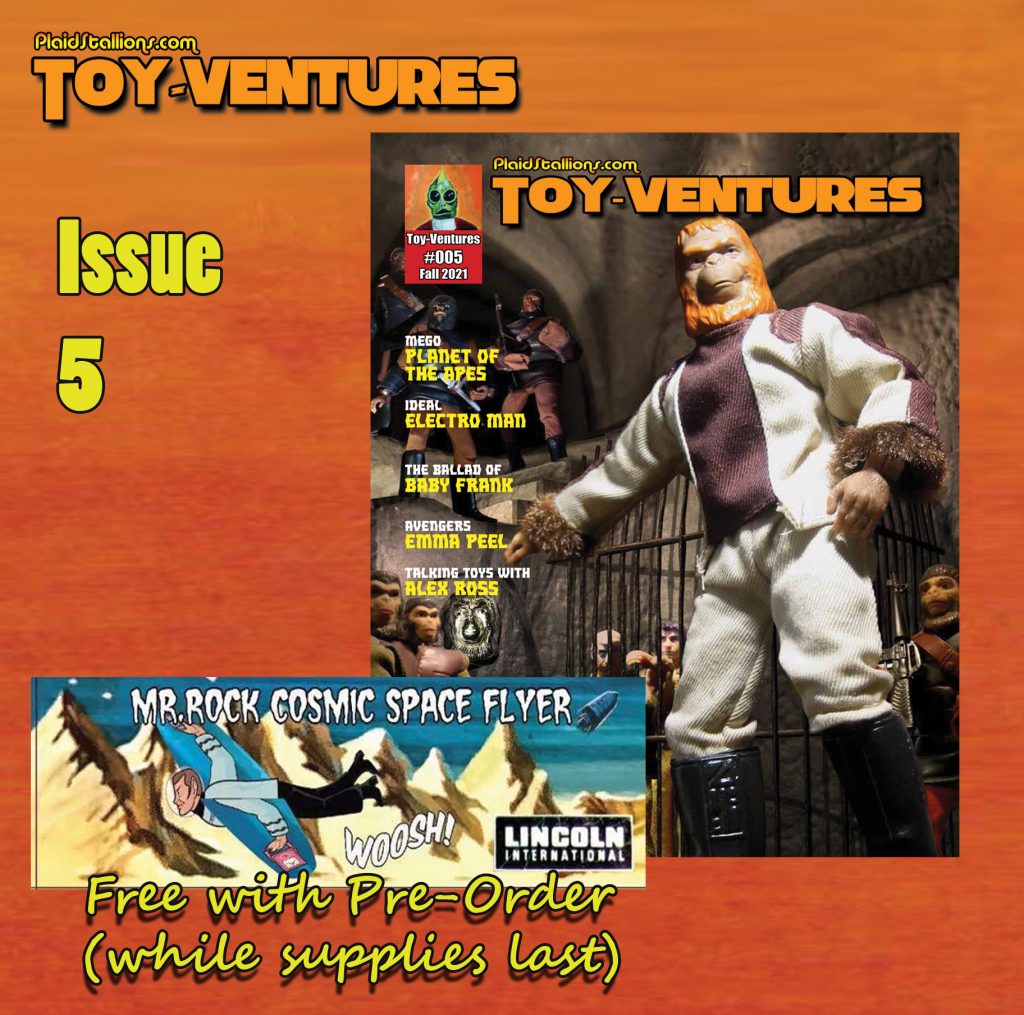 FACEBOOK GROUPS FROM PLAIDSTALLIONS

Pod Stallions is one of the most fun groups on Facebook. Toys, Comics, Movies, TV, it's all up for grabs and remember, you keep the glass!

Mego Knock Off Headquarters– The leading group discussing 70s Dime store knock-offs of Mego action figures, we talk vintage toys and not others. We know the difference between Astro Apes and Action Apeman! It's a really fun group where we talk about Lincoln International, AHI, Tomland, Bogi, Demo Man, Mortoy, and other generic greats.