1979 Italian Mattel Shogun Warriors Catalog
Mattel sold the popular Shogun Warriors brand around the world and in Italy in 1979, it was simply known as "Shogun".
The popular line even had the foresight to introduce cartoon characters popular in Italy at the time..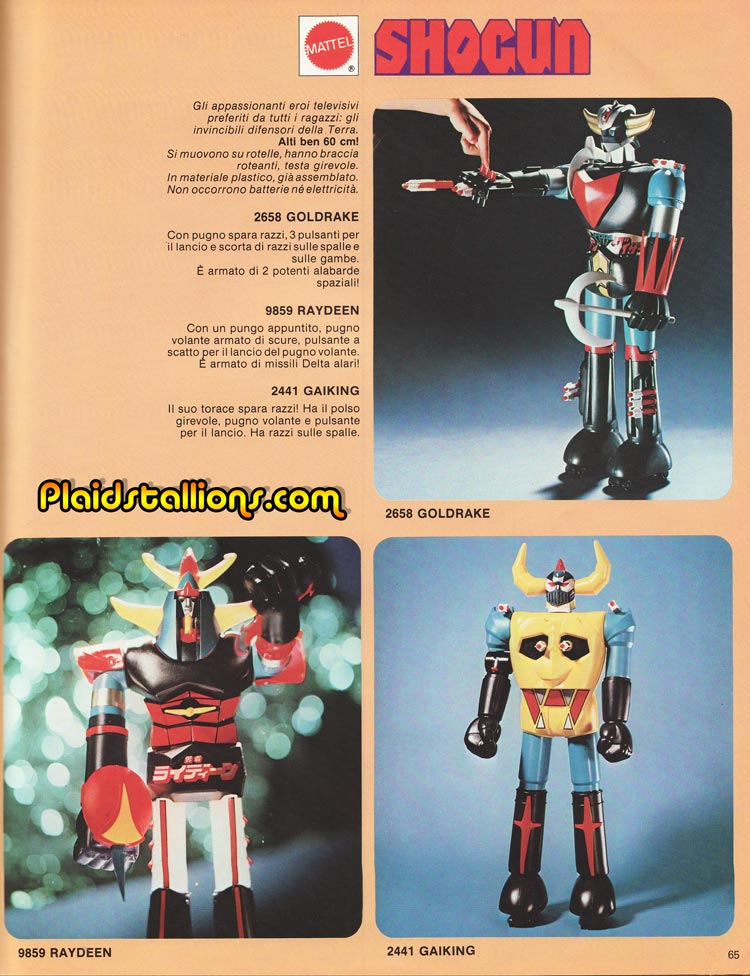 Goldrake was sold in Italy and in France (where he was called Goldorak) because the show played in French Canada, the figure saw limited release in the Quebec market as well. I've found more than one at toy shows here.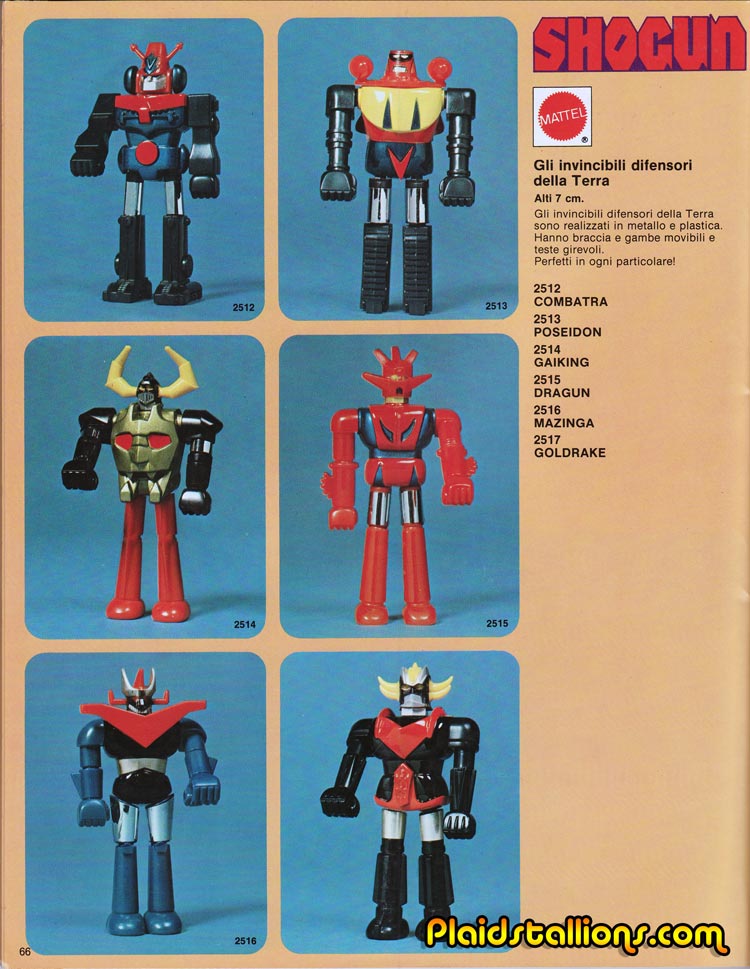 North American kids did get the diecast version from the collector range however.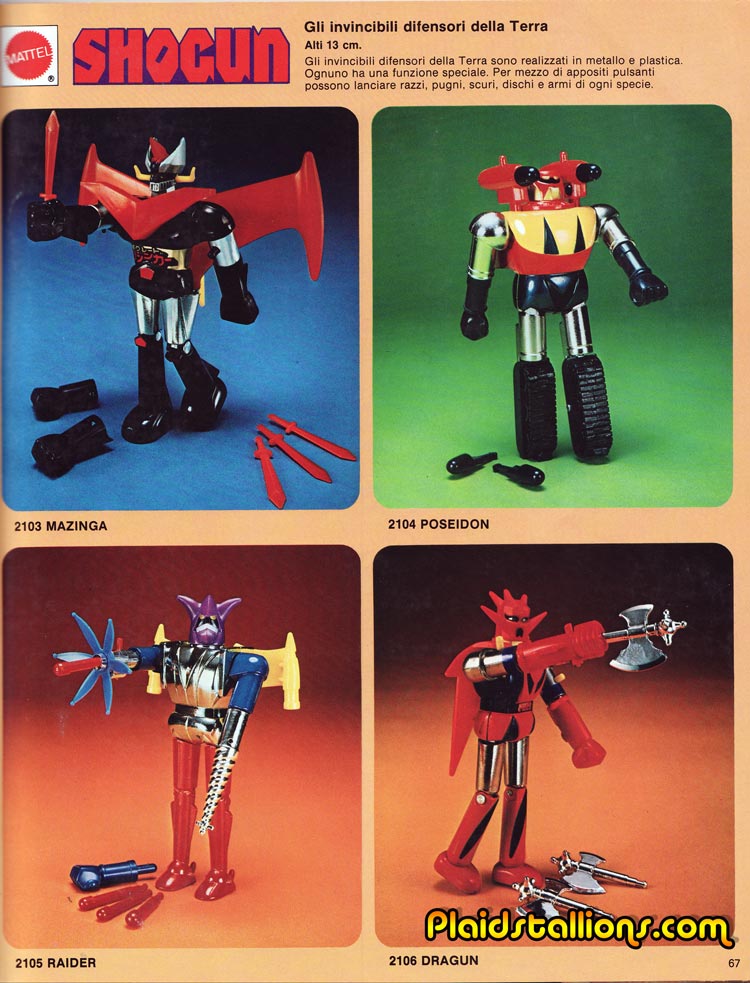 One of my first "vintage toy deals" was trying to buy these Shoguns from a guy in grade 9, his idea of their value was a bit ahead of its time.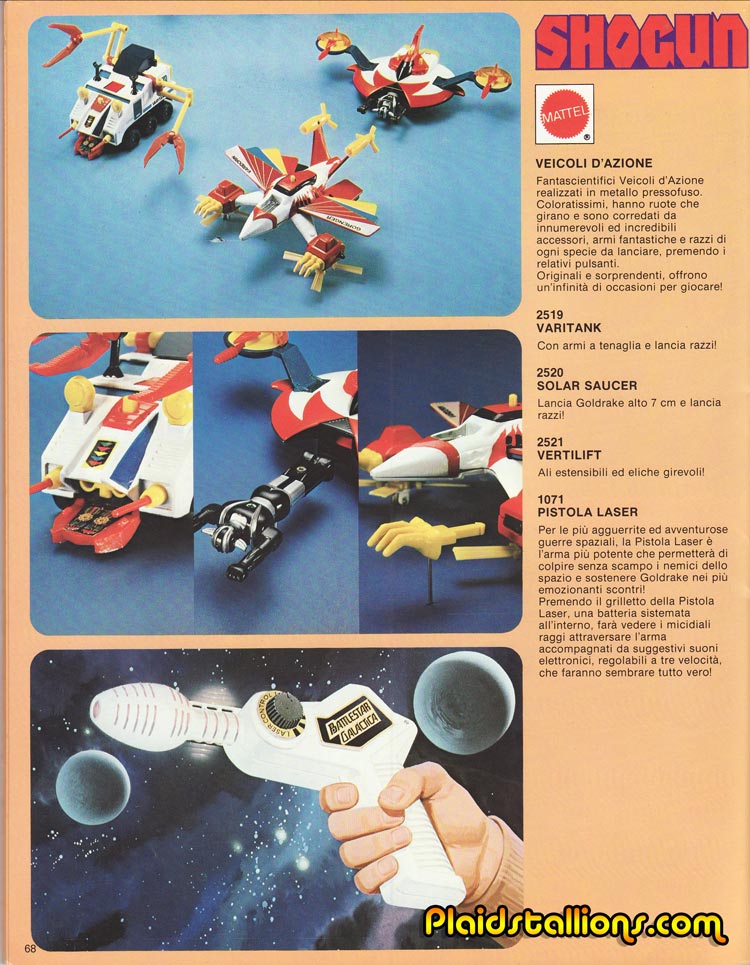 This is the only Battlestar Galactica piece in the '79 Mattel italy catalog, maybe the show hadn't been released yet? I don't know..
GET Issue 3 of Toy-Ventures here!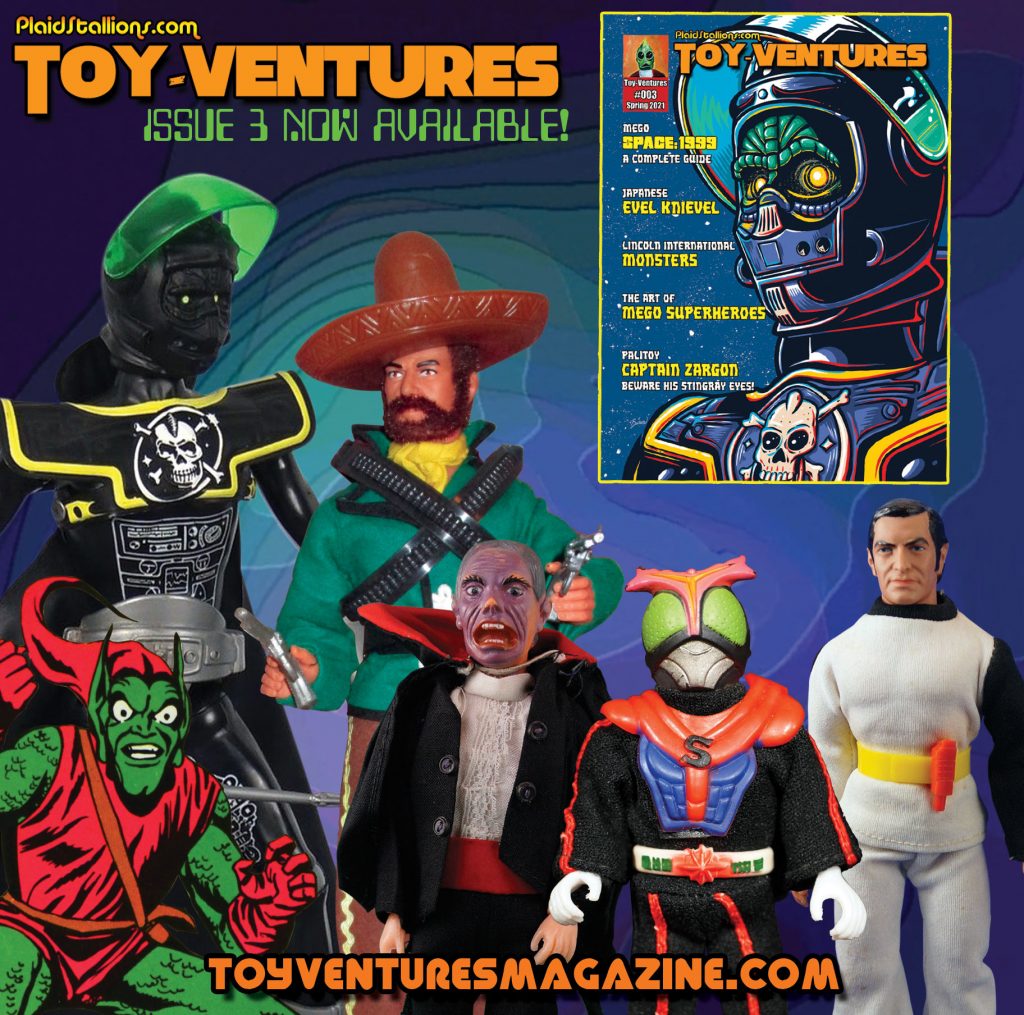 FACEBOOK GROUPS FROM PLAIDSTALLIONS

Pod Stallions is one of the most fun groups on Facebook.

Mego Knock Off Headquarters– The leading group discussing 70s dimestore goodness, we talk vintage toys, not others!