1979 Eaton's Toy Land Catalog
The Muppets were a smash in syndication, who doesn't think of them when that ITC logo appears?
The Mego 12″ Wonder Woman brought in the bucks for many a year while Sindy was attempting to get some Barbie magic in a different scale..
The concept behind Kenner's baby wet and care are still available at toy stores to this day.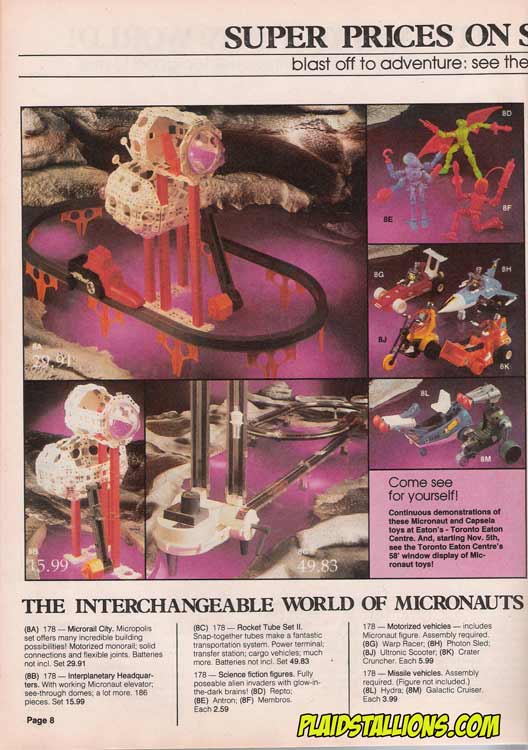 The Micronauts by Mego Corporation (released by Grand Toys) were an incredibly strong seller in Canada, the Eaton Center in downtown Toronto had a huge window display of them that year (If anyone had the sense to snap some pictures, please send them to me) The Micronauts coverage in this flier actually dwarfs Star Wars.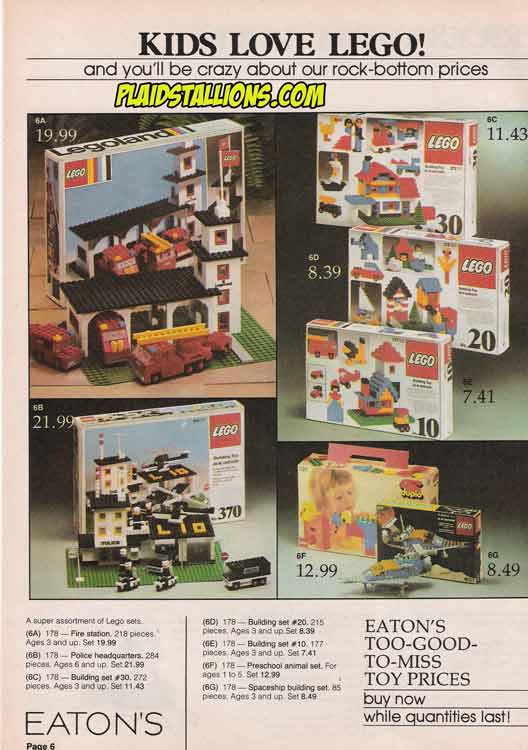 Space Lego started to appear around this time, one of the coolest toy lines ever IMO.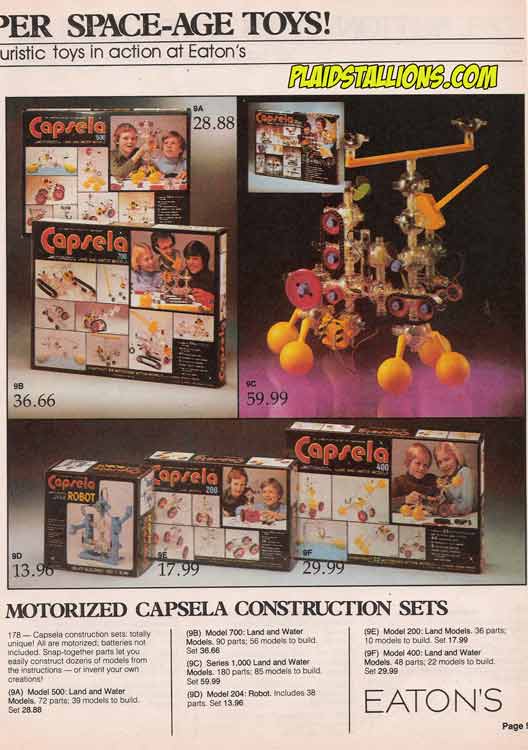 Capsela was an electronic building set with a space age flair..
Star Wars was distributed in Canada by Irwin Toys under the name "Kenner Canada" I sent many a proof of purchase to that Toronto address….
Matchbox had been selling the Mobile Action Command line of figures and vehicles for much of the 1970s, small wonder, at $1.99 per set they were a well-priced toy. The Spider-man racing set is one of the few superhero-related items in this flier.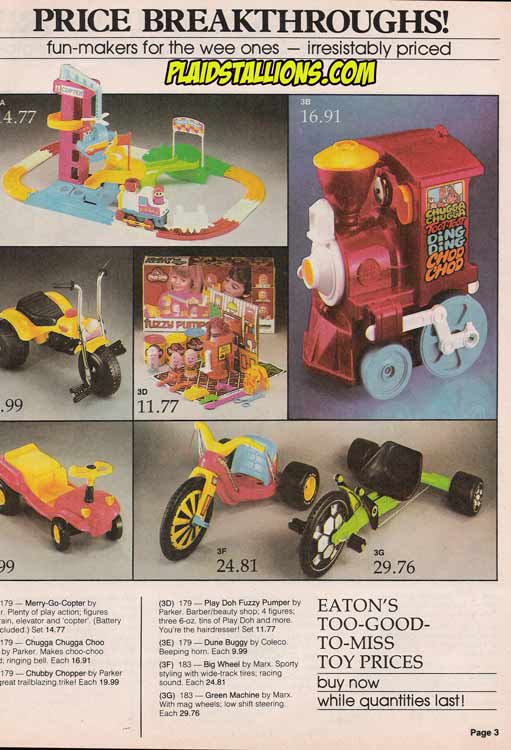 I think it's impossible to have grown up in the 1970's suburbia and not know someone who had a Marx Green Machine or Big Wheel. I got to use my neighbour Gordon's Green Machine once, so at least I can go to my final resting place knowing I hit the spin-out lever..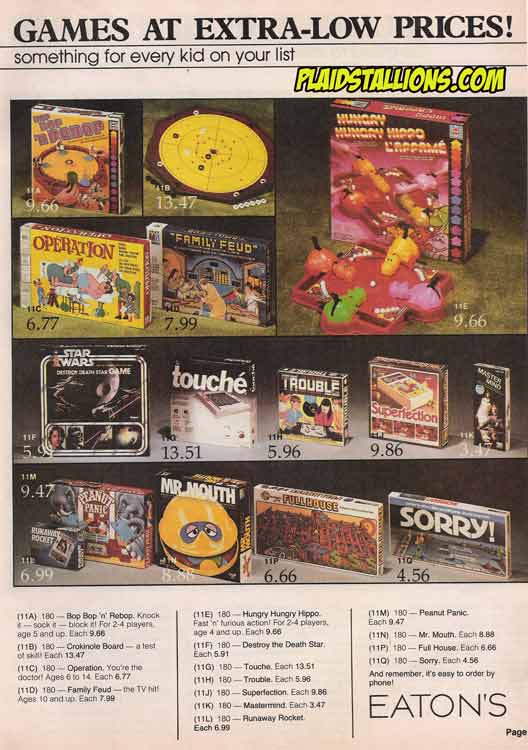 Classic board games like Sorry and Operation were joined by soon to be classics like Hungry, Hungry Hippos and Mr Mouth
PlaidStallions Toy-Ventures Magazine #2 is now available and it's been called "not only an entertaining read, but it's also an impeccable work of reference" by PopCult.