1977 Mattel Shogun Warriors Catalog
1977 was the initial release year for the Mattel Shogun Warriors figures, unknown to us in North America these figures were called "Jumbo Machinders" in Japan and the characters were actually well-known cartoon characters. We'd get an inkling of this later when "Force Five" appeared in syndication.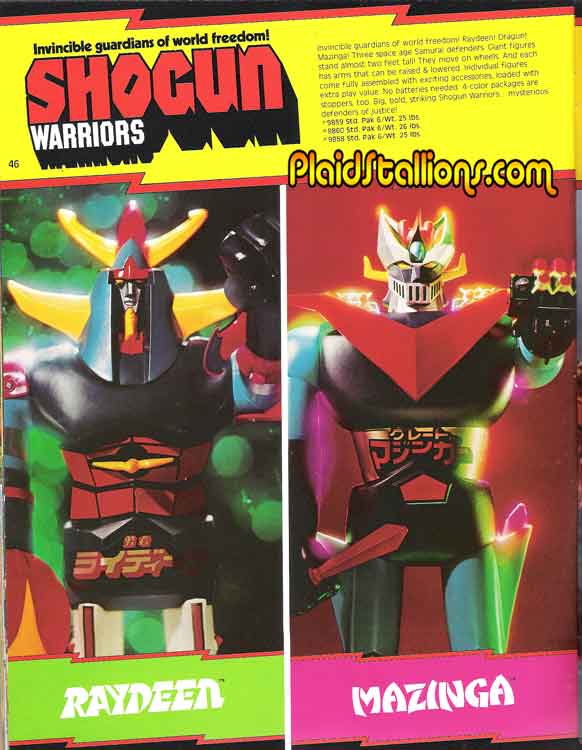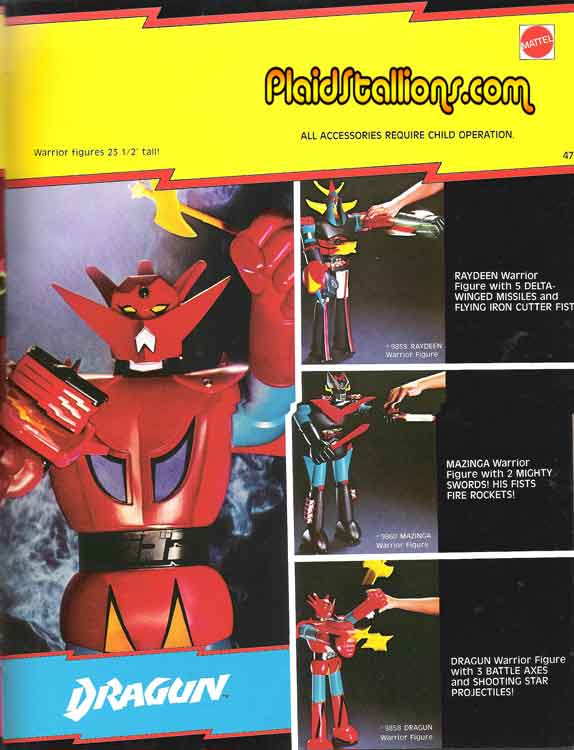 Dragun would round out the first three figures, the next year the Warriors would bring out the Toho Monsters.