Vintage Kenner Toys Order Forms
I found these Kenner Toys Order Form scrounging around in my dad's files (he was good at keeping things) and it needed to be shared. These are from 1975 and 1977 AKA my earliest years of playing with action figures.
It's just so fun to find out how much our classic toys cost. Oh and speaking of classic toys you've got a pile here, like Steve Scout, the Bionic Man and Woman, Stretch Armstrong, and even Milky the Milking Cow. I wish I could fill this out and get an order but most of us probably feel the same.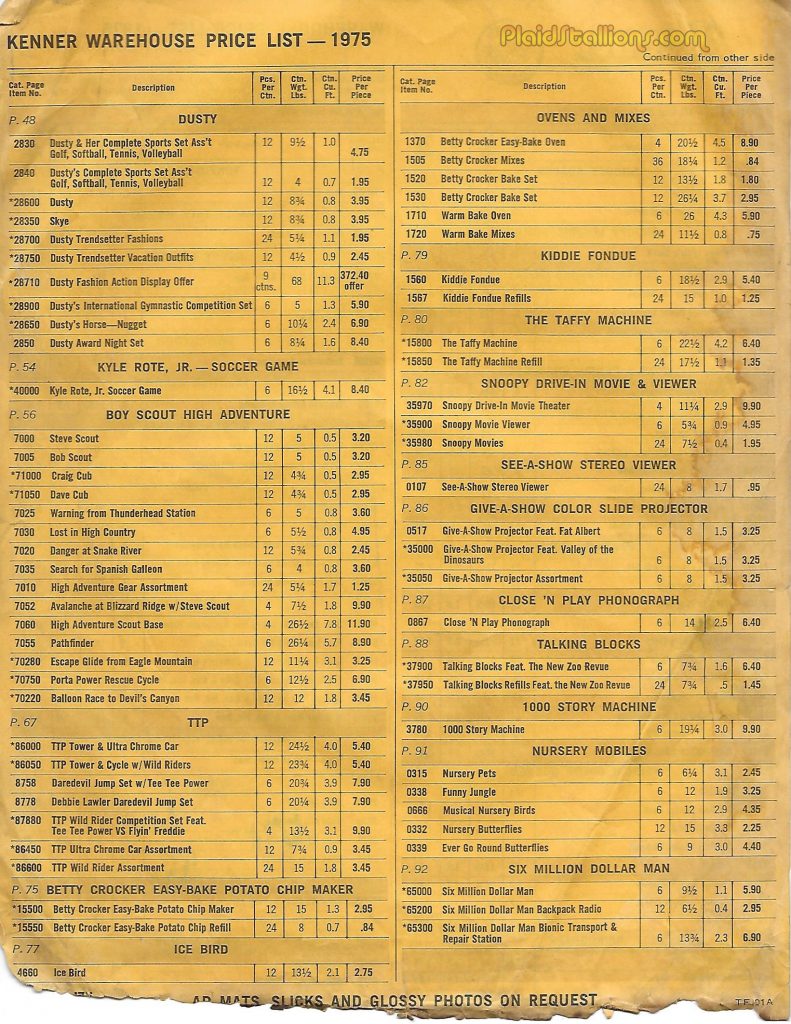 Kenner was still largely known for toys the Give-A-Show projector at this time but wow, that would change. I love the heading of "Boy Scout High Adventure" when describing Steve Scout. It's interesting to see how small the Six Million Dollar Man toy line was in 1975.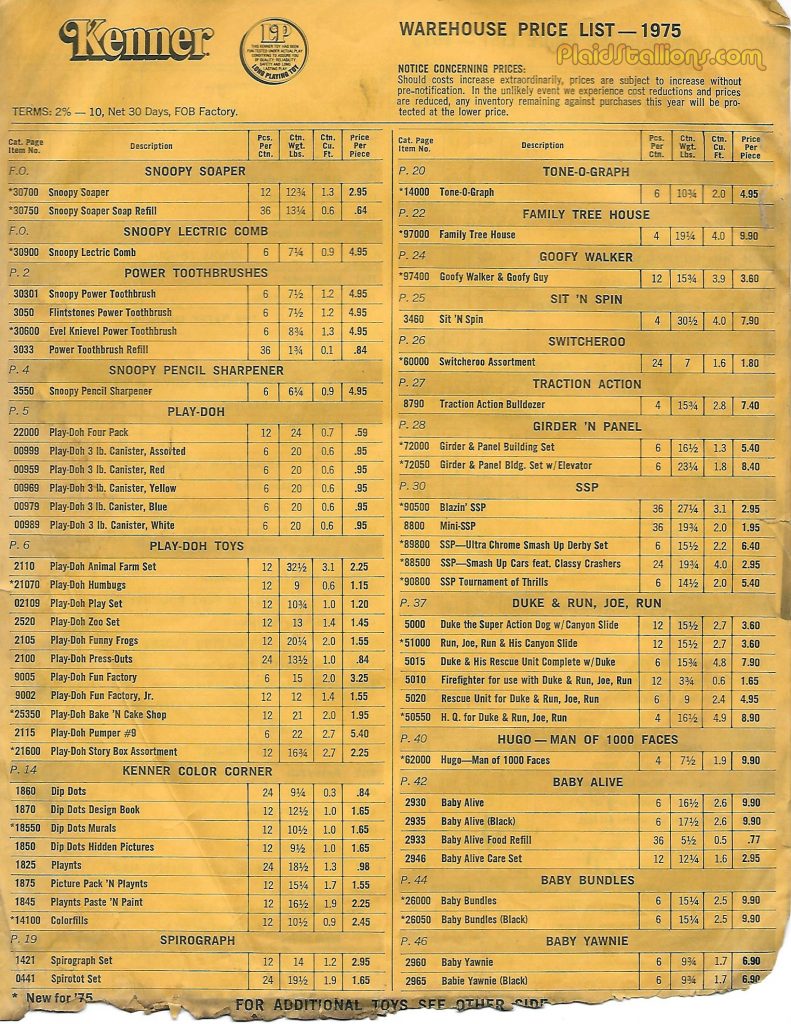 1975 saw Kenner add Run, Joe, Run to the Duke the Dog line capitalizing on the Saturday morning series. Hugo, Man of a 1,000 Faces debuted that year and wow, he's kind of pricey for 1975.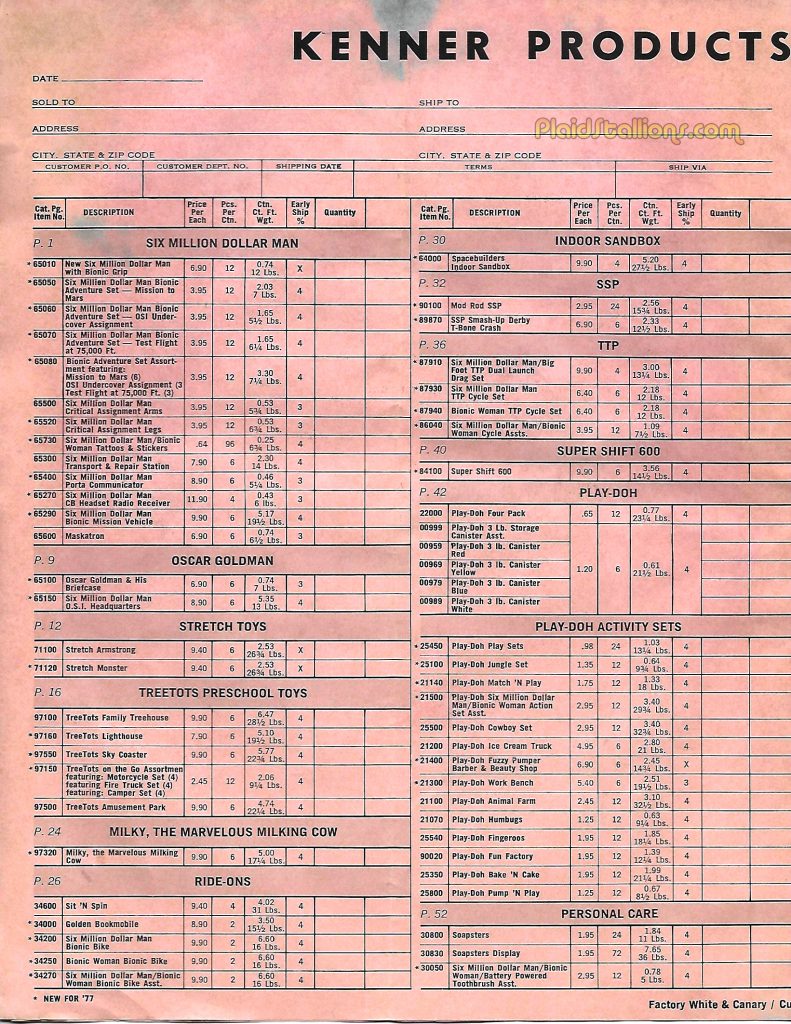 The 1977 Kenner Toys Order Form shows a greatly expanded Six Million Dollar Man offering including Maskatron and Oscar Goldman.  Stretch Monster made his debut that year and I've never been the same.
Milky the Marvelous Milking cow was a surprisingly popular toy and created spin-offs.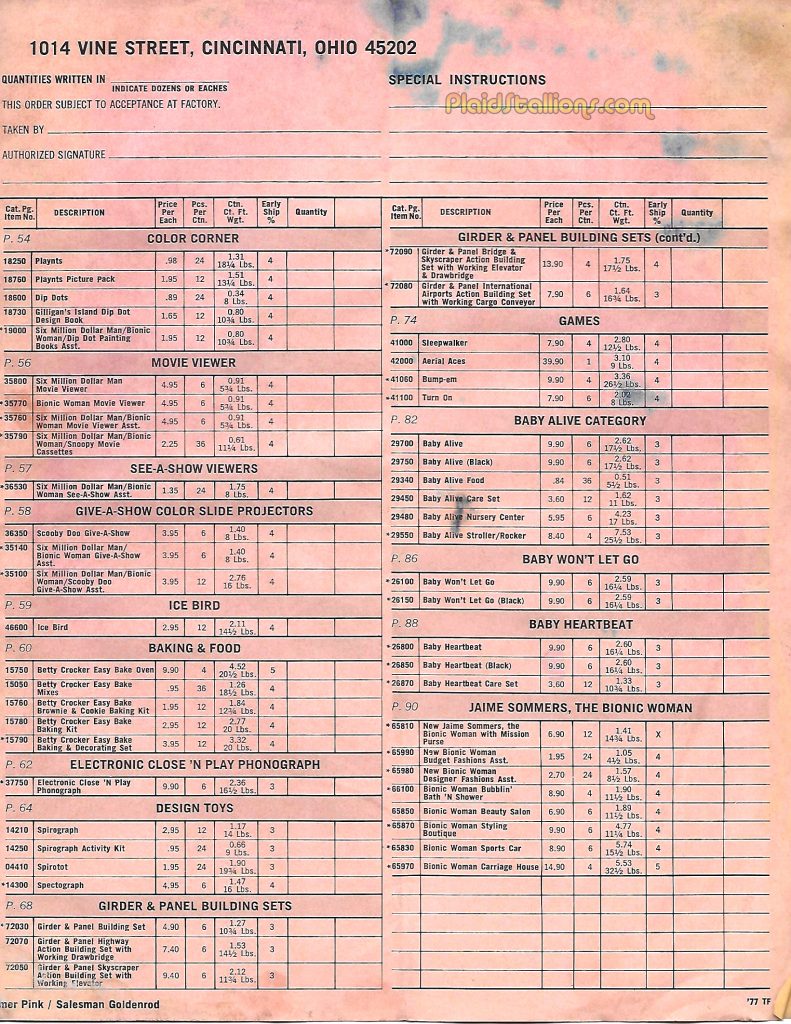 Jaime Sommers the Bionic Woman toys were really great, she was an action figure disguised as a fashion doll.
Toy-Ventures Issue 4 is available now:
Ebay: https://ebay.us/XSS1X7
MM Store: http://www.megomuseum.com/odeon/store/products/
Amazon:https://amzn.to/3d9Q0AS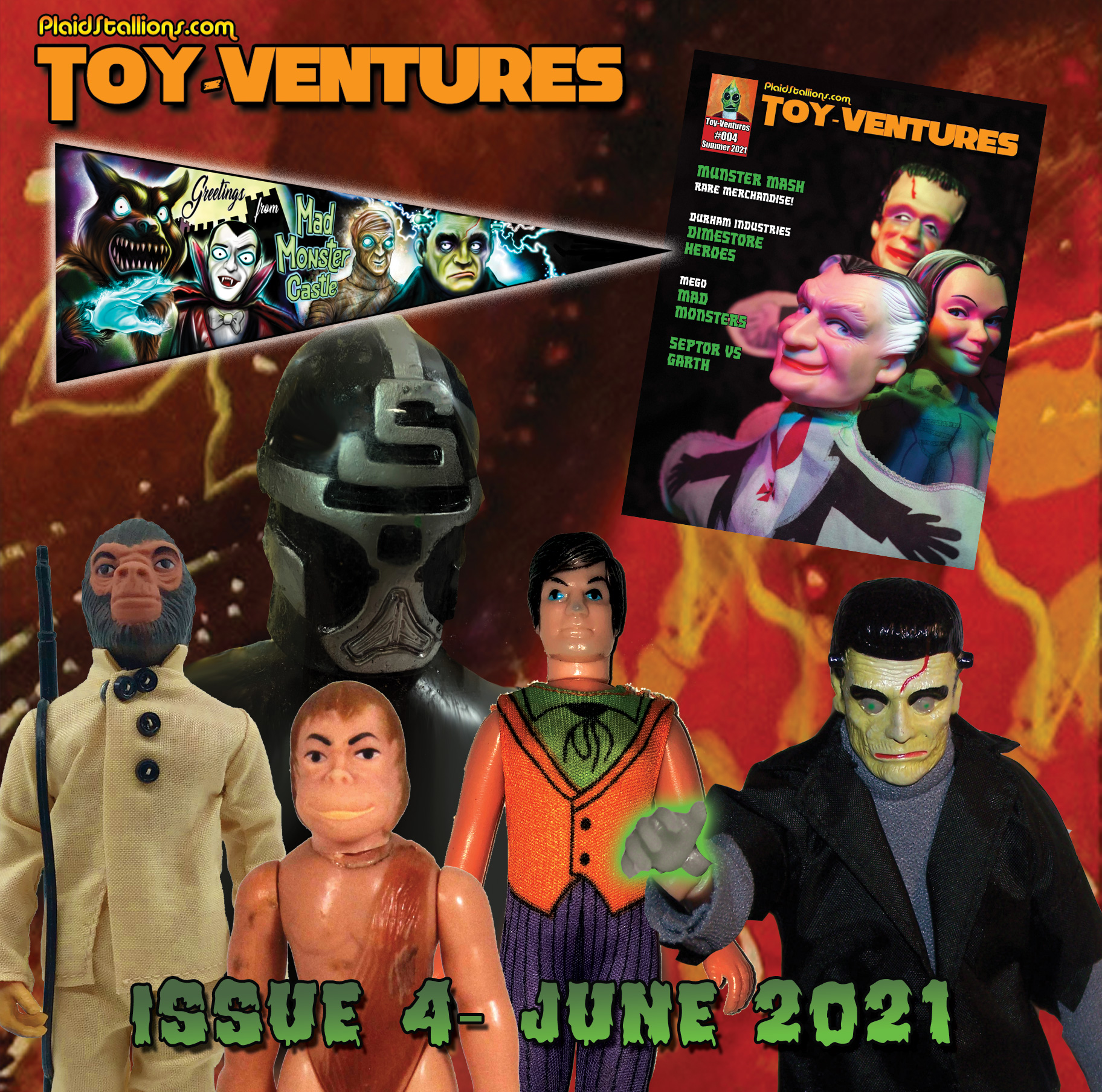 FACEBOOK GROUPS FROM PLAIDSTALLIONS

Pod Stallions is one of the most fun groups on Facebook. Toys, Comics, Movies, TV, it's all up for grabs and remember, you keep the glass!

Mego Knock Off Headquarters– The leading group discussing 70s Dime store knock-offs of Mego action figures, we talk vintage toys, not others. It's a fun group!