Toy-Ventures: Big Jim Lazervette
Toy-Ventures takes a look at what we feel is the coolest action figure vehicle of the 1970s, Big Jim's double-trouble 'Vette with's awesome laser canons. Tell us what you think is the 70s most iconic vehicle here or at the Pod Stallions Facebook group.
GET Issue 3 of Toy-Ventures here!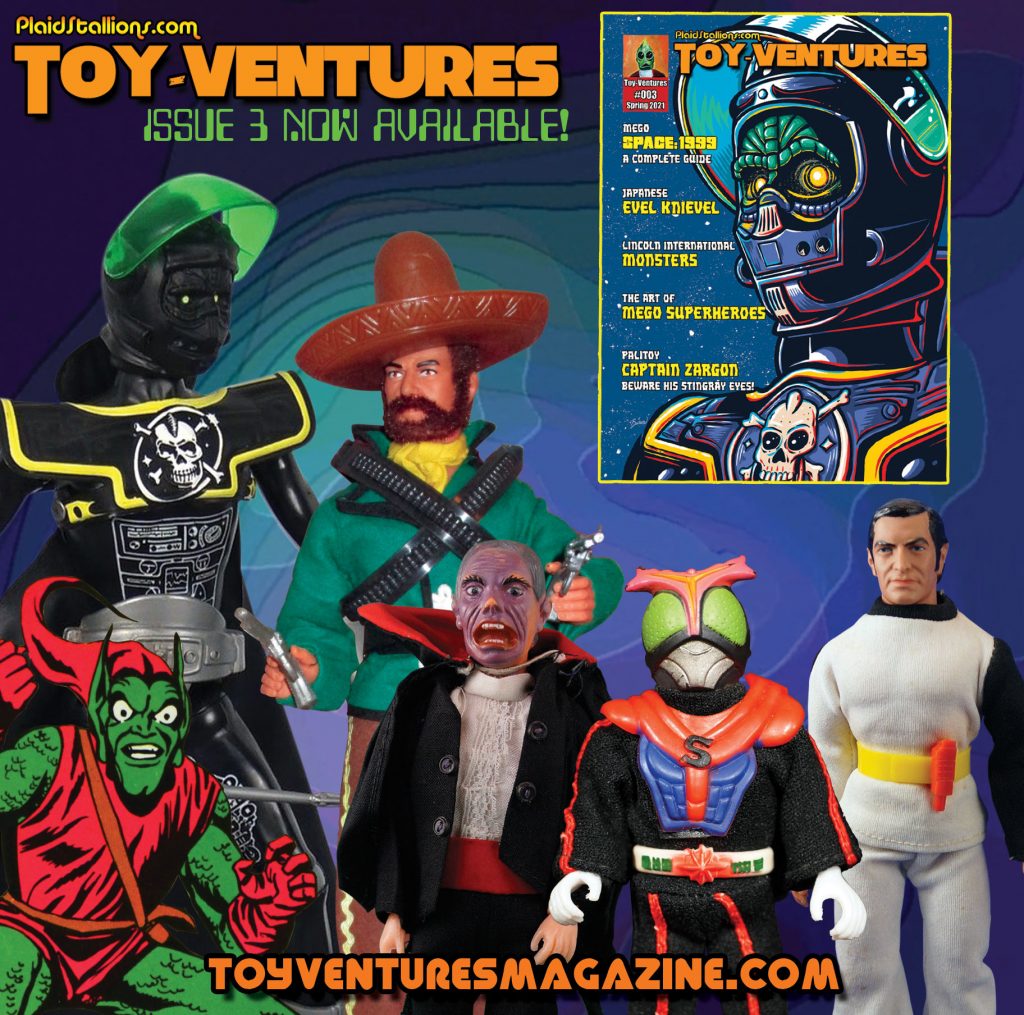 FACEBOOK GROUPS FROM PLAIDSTALLIONS

Pod Stallions is one of the most fun groups on Facebook.

Mego Knock Off Headquarters– The leading group discussing 70s dimestore goodness, we talk vintage toys, not others!