The Oddest Star Trek Toy Ever
The Oddest Star Trek Toy Ever
The Worcester Toy Company is the organization that I would give the credit for making the oddest Star Trek toy ever. That's a big deal because there were lots of dogs in the race. However,  this item tops even the Star Trek Metal Detector, sorry "Metal Detection Probe" or that Star Trek helmet that everybody and their brother has blogged about.
No, I'm talking about the absolute silliest item I've ever seen with "Star Trek" slapped on it.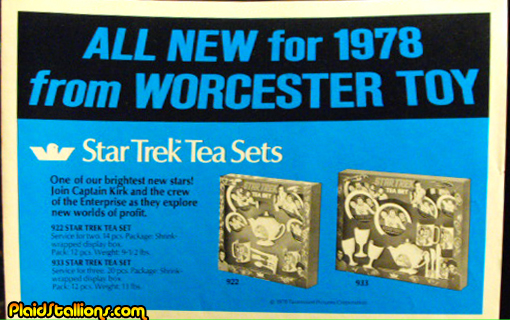 The Star Trek tea set to me is the oddest Star Trek Toy ever and at the same, the greatest.
Who is this for? Little boys rarely play tea time (unless they're Martin Prince) and while I'm positive girls liked Star Trek back in the day, I'm not sure those same girls would want to reenact serving Mr.Spock a finger sandwich.
Anyway, I need to own this, I think that goes without saying. If anyone has one they wish to sell me, I promise to do a video of me having tea with my Mego Captain Kirk doll.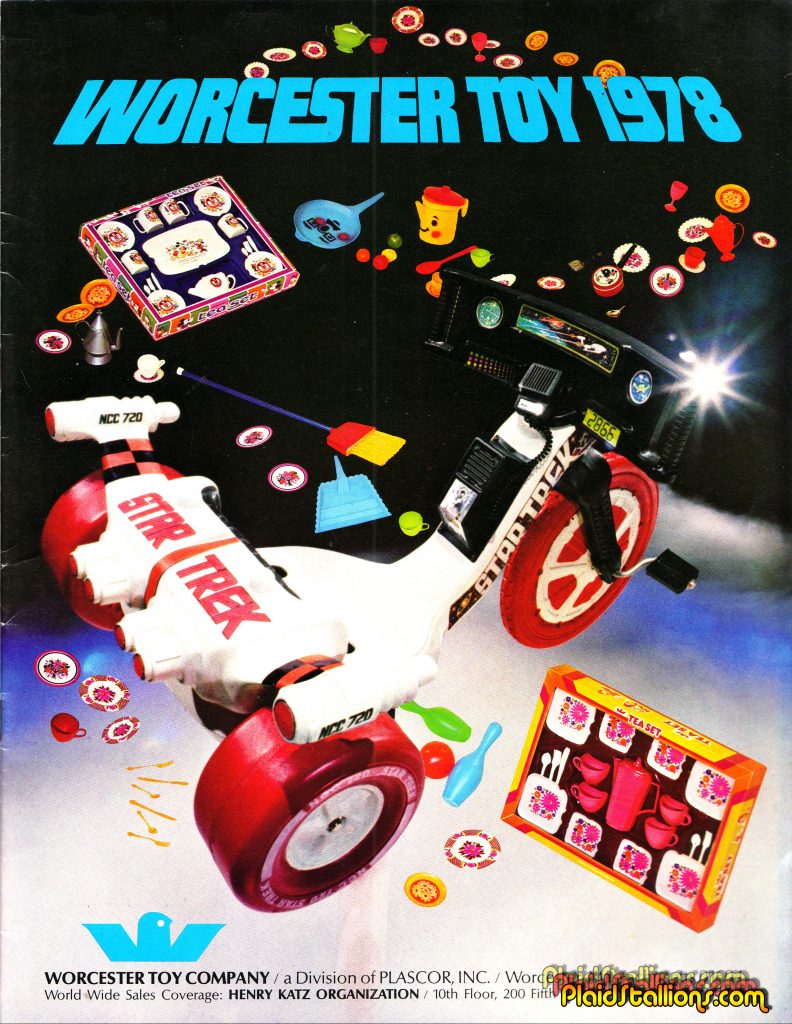 Worcester also made one other item and while it's not exactly a canon piece, it's kind of cool nonetheless.
The Star Trek Cycles are essentially Worcester's take on the Big Wheel toys by Marx. I do applaud the Nacelles on the back and the fact that it says six space messages, I'd like to know what it said.
I'd also like to see Kirk, Spock, and McCoy rolling around on one of these bad boys. I hope I'm not alone in that.
Issue 4 of Toy-Ventures magazine is now shipping, it's full of cool toys from the 60s, 70s and 80s, get it while it's hot!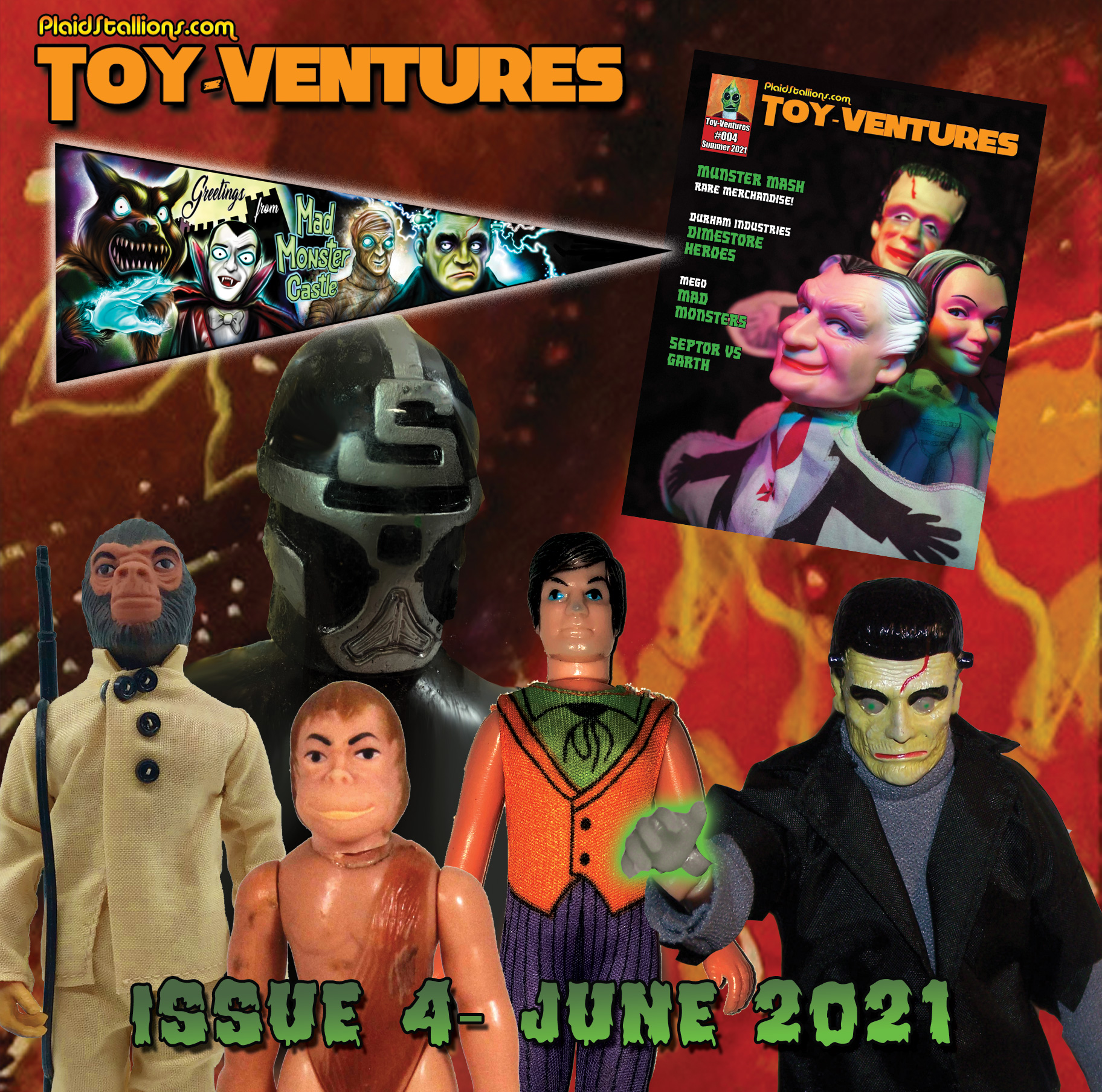 FACEBOOK GROUPS FROM PLAIDSTALLIONS

Pod Stallions is one of the most fun groups on Facebook.

Mego Knock Off Headquarters– The leading group discussing 70s dimestore goodness, we talk vintage toys, not others!
Visit the PlaidStallions Action Figure Archive, we catalog unique toylines from the 70s & 80s including rare Japanese toys and knock-offs, updates done daily.