Rom Space Knight Trading Card
Card #23 is Rom: Space Knight by Parker Brothers
Rom is such an iconic piece of 70s lore and I find it funny how many people tell me they never knew he was a toy! That's because while Parker Brothers did an admirable job of marketing the toy, Marvel did an even better job with Rom as a comic. That book lasted until I was in high school!
I was one of those kids who never saw ROM in toy stores, as this card shows, he was pretty pricey for 1979, that may have been why.
In the UK, they made ROM part of the action man line, which made a lot of sense.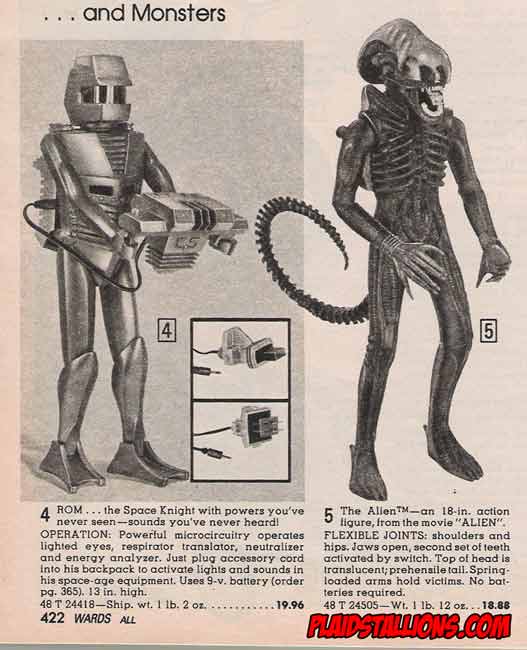 Rom deserves a comeback, come on Hasbro and Marvel, get it together!