Rare Battlestar Galactica toy in CD Catalog (Plus Mego Micronauts)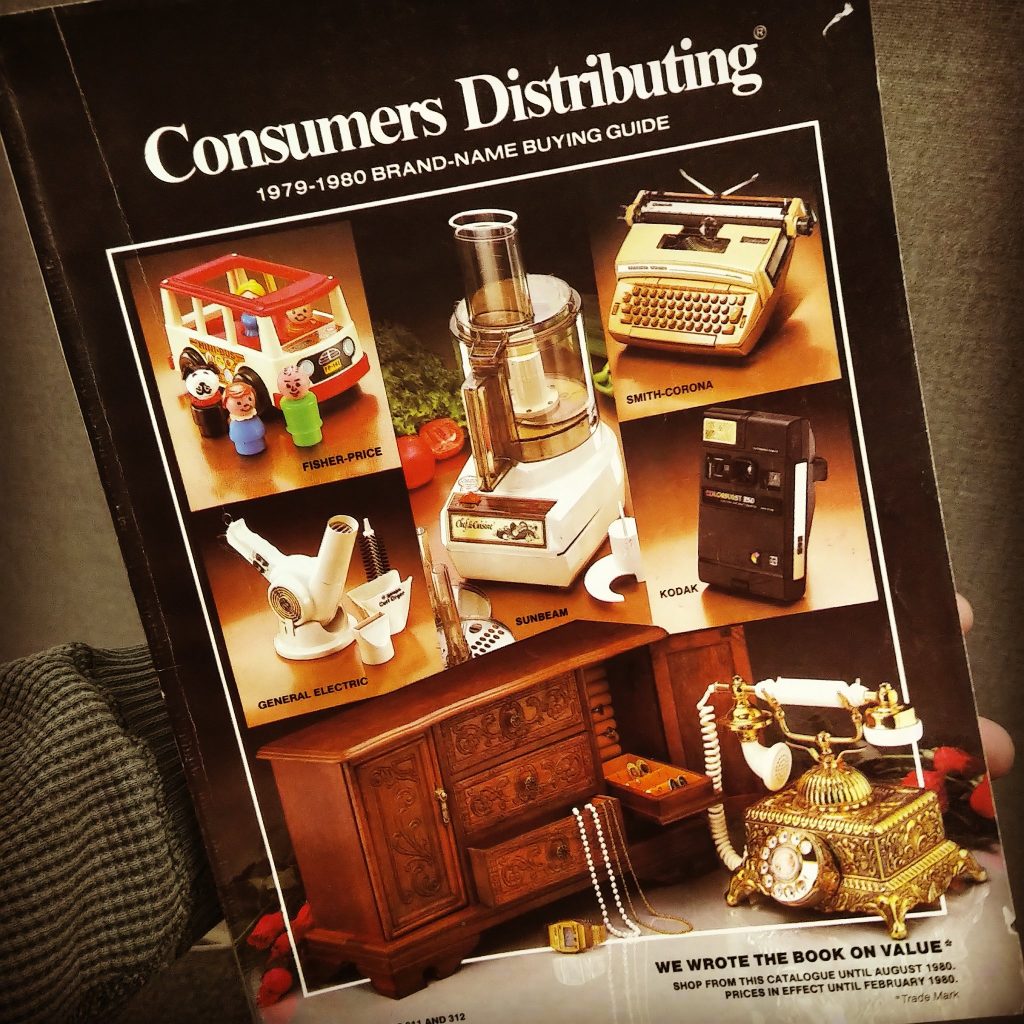 I recently acquired the 1979 Consumer's Distributing catalog, a Canadian chain, Consumers was one of those stores where you filled out a slip of paper (I tended to use fake names), it went down one of those cool tubes and then 20 minutes later your purchase rolled up a conveyer belt (or a substitution item, which happened an awful lot). Consumer's Distributing is special to me, especially around the late 1970s. My grandmother would get these in and like a lot of grandpeople, she would keep them around, for years. Seriously, I found some in her house after she passed.
I never usually win the late 70s catalogs because of Star Wars collectors coveting them and driving up the price but I lucked out and got the 1979 and I will be sharing it through a series of blog posts.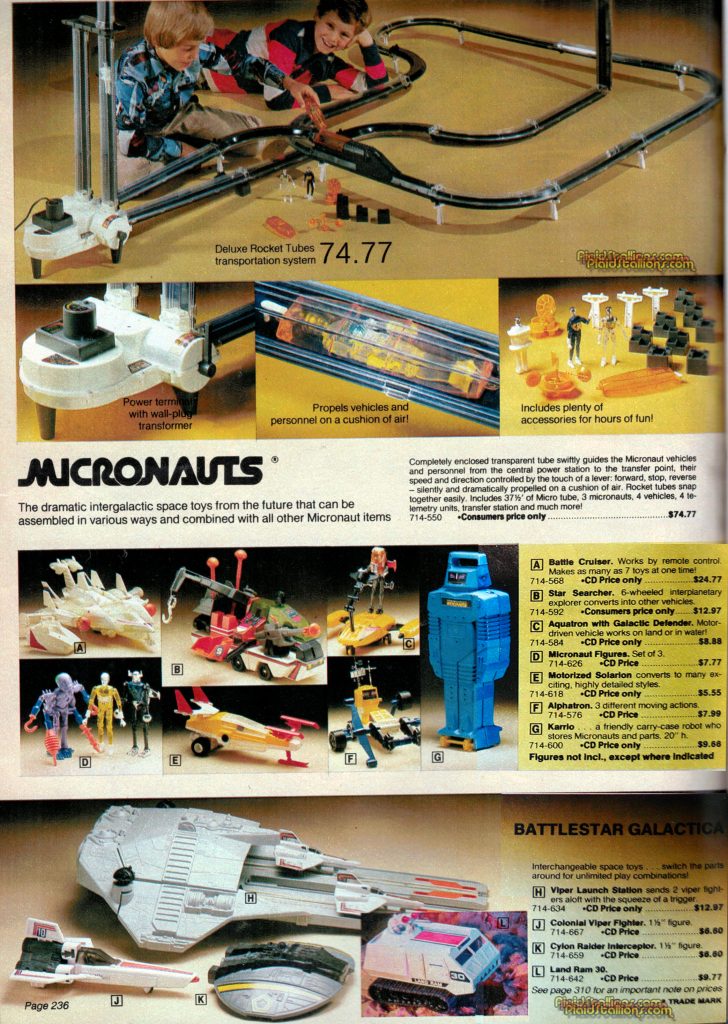 I begin with this…glorious page that I totally burned holes into as a wee lad (click to enlarge)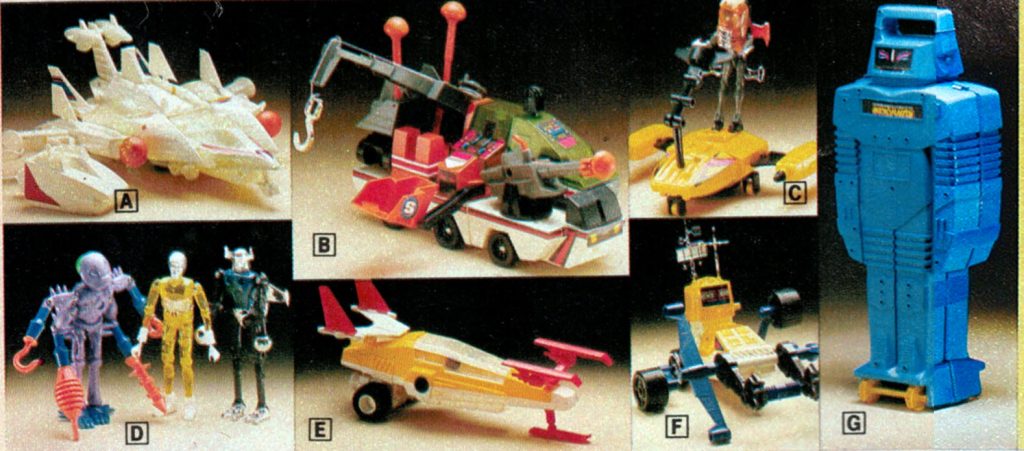 My main love for this page was Micronauts, which were totally my jam in 1979, although that figure set always confused, why Antron by himself? Without Repto and Membros, this set didn't make much sense, however, as an adult collector, I would love to find this three-pack in the consumer's distributing box. If You have it for sale please email me.

The true highlight of this page however is the appearance of the Battlestar Galactica Landram, a vehicle that was only sold in Canada and goes now for thousands in the box. I can't begin to tell you how many of these I found when I was first starting out as a collector, probably a half dozen in the box and I found a few loose ones at yard sales. No, I did not buy all of them or keep them but as you can imagine, I wish I had.
Much more catalog madness all this week!
PlaidStallions Toy-Ventures Magazine #2 is now available and it's been called "not only an entertaining read, but it's also an impeccable work of reference" by PopCult.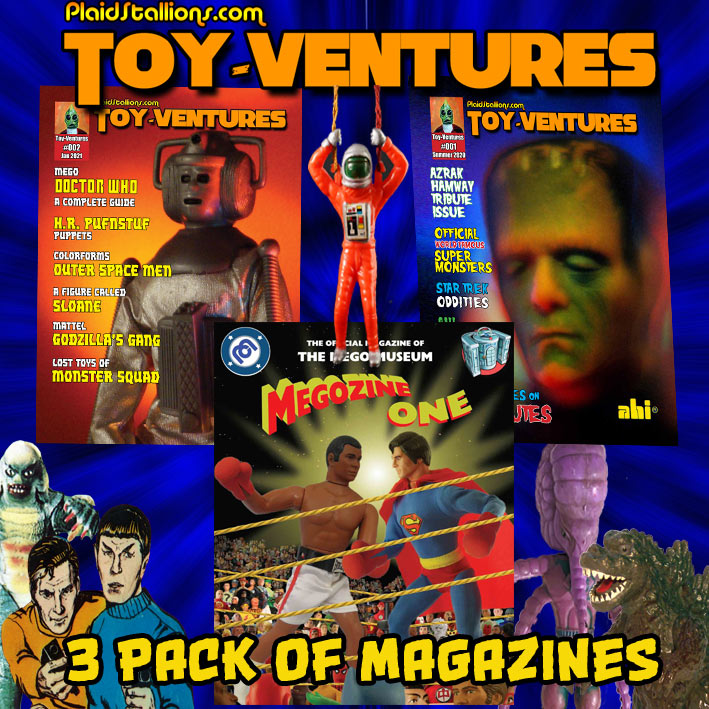 FACEBOOK GROUPS FROM PLAIDSTALLIONS


Pod Stallions is one of the most fun groups on Facebook.

Mego Knock Off Headquarters– The leading group discussing 70s dimestore goodness, we talk vintage toys, not others!