Did anyone get a Gold Cylon Mailer?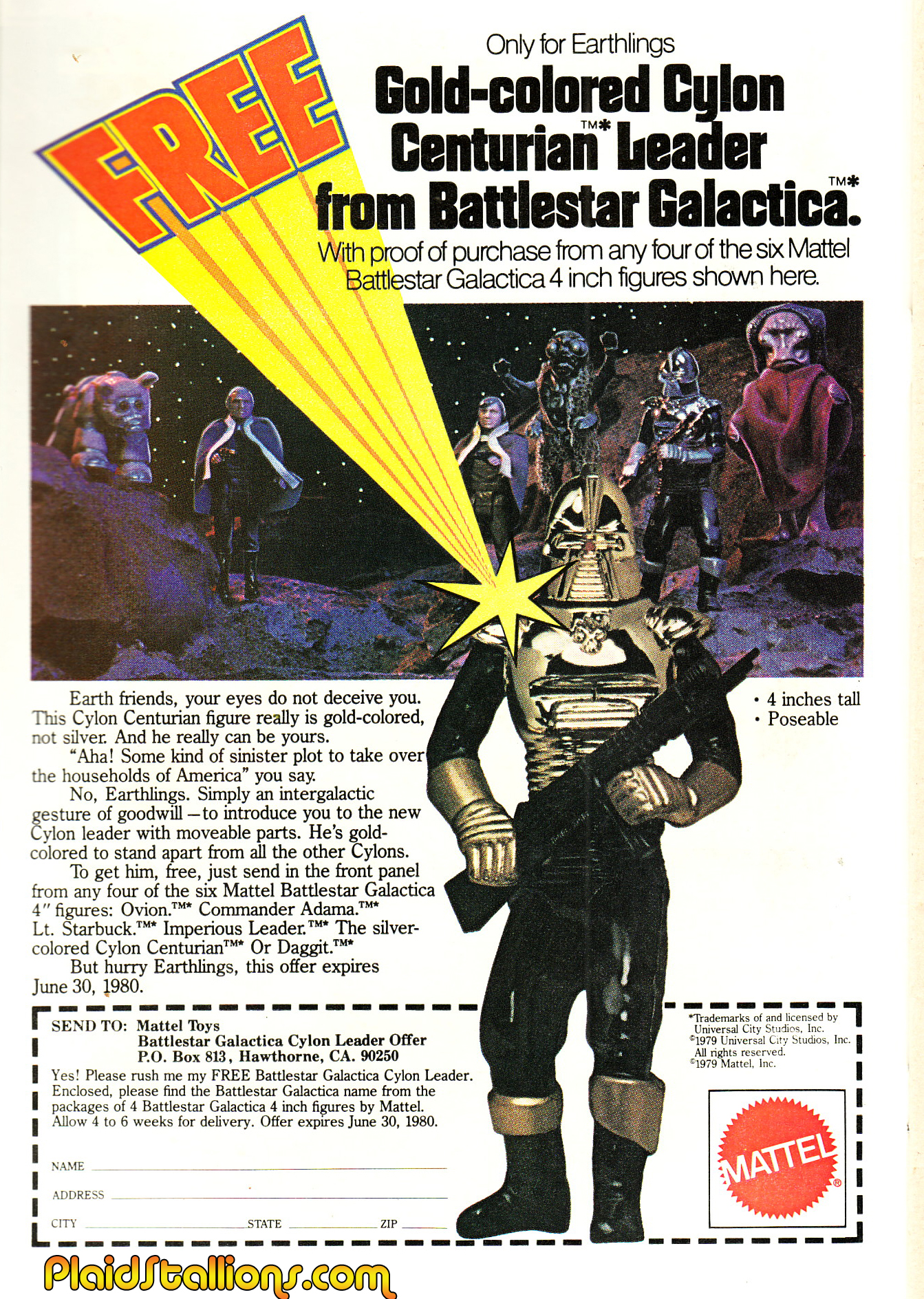 My friend John sent me an email the other day asking me about this, one of his "holy grails". He claims he sent away for this as a kid but a got a Hot Wheels car and an apology. Since then he's been looking for one in the mailer box to fill that void (i can relate to that) but it's never come up.
When I started thinking about I realized I've seen them carded and of course loose but in all my years I've never come across one in the mailer box.
So question to you all is, did you or do you have a gold Cylon in the mailer box?