Description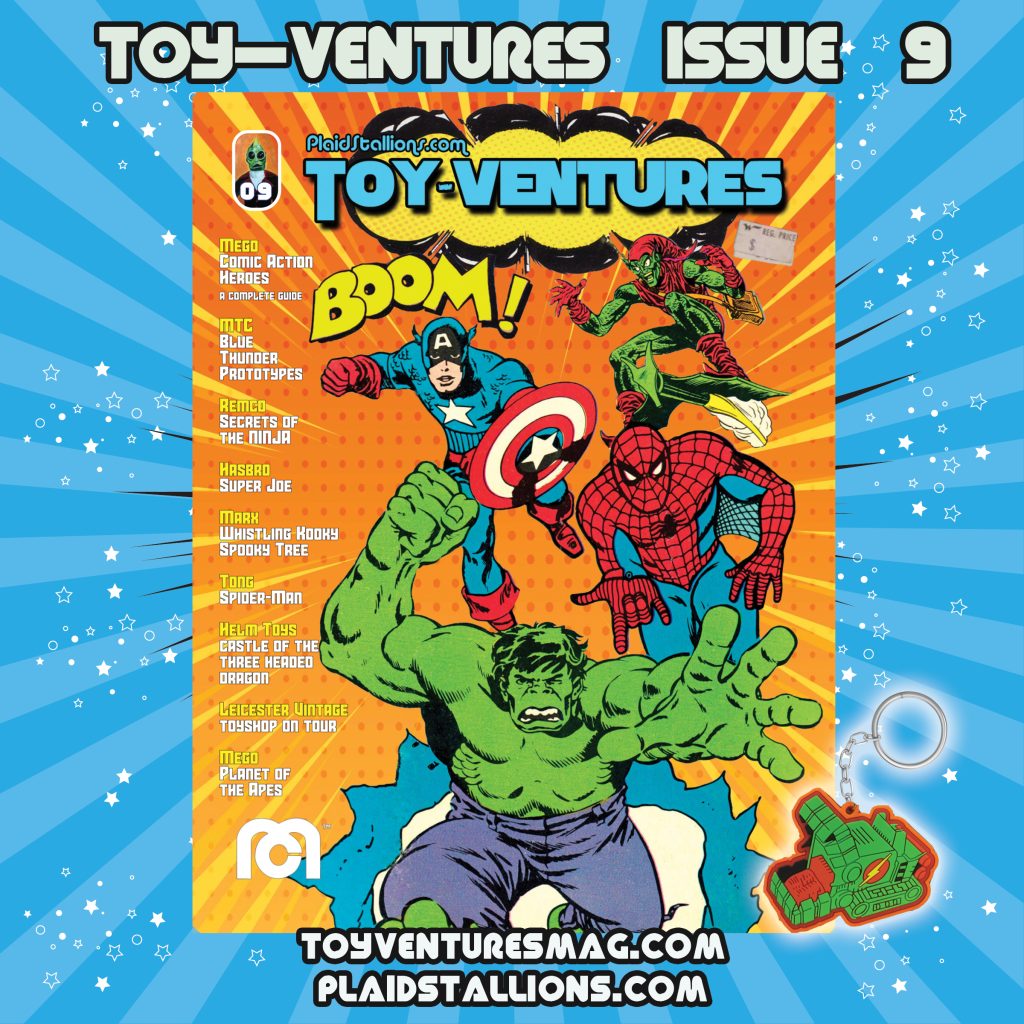 Issue 9 of Toy-Ventures is shipping February 10th 2023. 
SPECIAL LIMITED TIME OFFER-
If you order Toy-Ventures magazine issue 9 through our shop, you will get a free keychain of the Mangler, the crazy Green Goblin killing toy from 1976.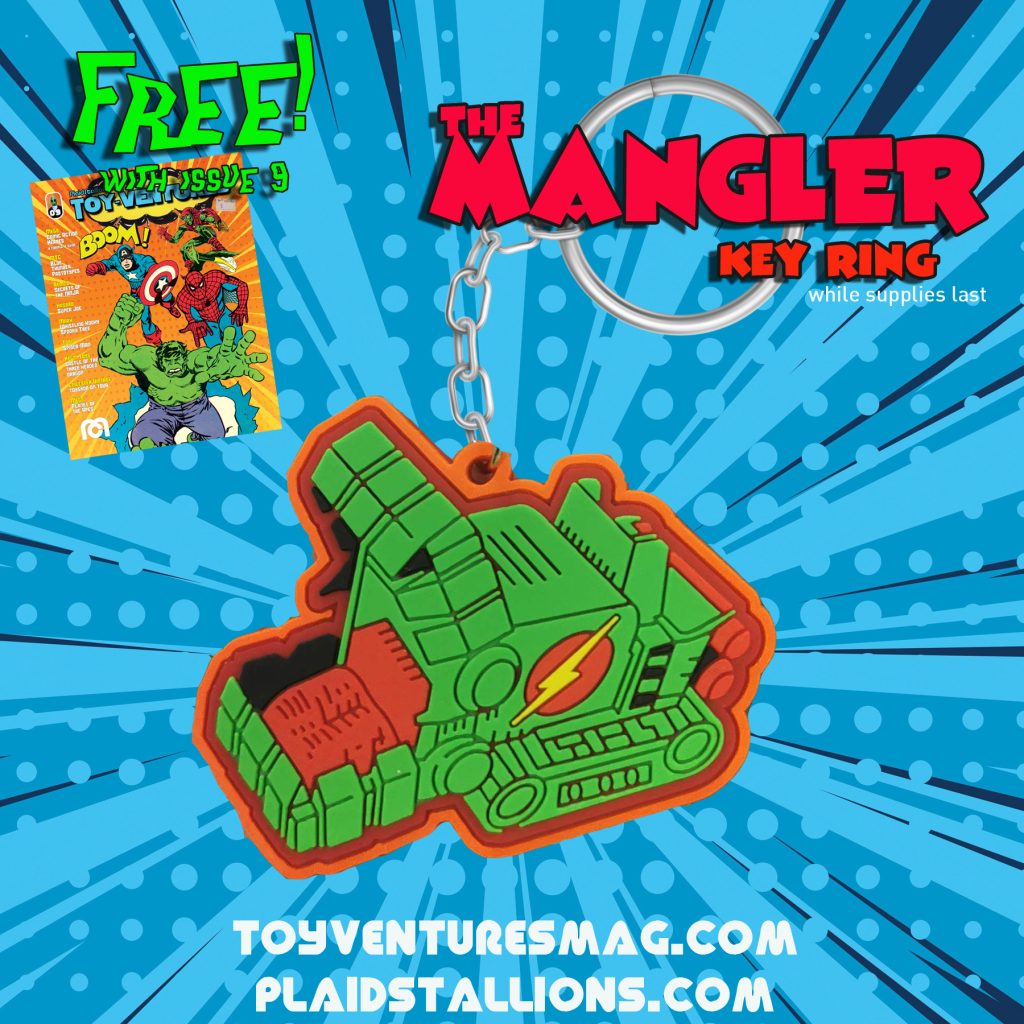 Issue 9 is jam-packed with vintage toy goodness.
Walloping Websnappers:
Vincent Cerbone shares this strange 8" Tong Inc. Spider-Man discovery from France.
Mego Planet of the Apes Part 6
Our ongoing coverage of the Mego toy line continues into the second wave of action figures based on the television series.
Leicester Vintage Toyshop
Our latest column features the gang from Toyshop on Tour.
Actionized Assasins
The Remco Ninja Strike Force action figure is an underrated bit of 80s cheese.
 Basement of Horror
In this issue Ray Castile shares his story about the Marx Whistling Spooky Kooky Tree. An incredibly iconic toy.
Super Joe Part 3
Steve Stovall looks at vehicles, playsets and the amazing Terron with this third installment of Hasbro's Super Joe toy line.
The Warriors Toybox
Chance Priest tempts us with the Castle of the Three-Headed Dragon playset by Helm Toys.
 Stolen Thunder
Exploring the ill-fated Multiple Toys Blue Thunder action figure line from 1984.
07: Compact Action Heroes
The Toy-Ventures guide to the amazing Mego Comic Action Heroes Toy line. The most comprehensive piece on the line ever produced.
#Mego #toyventures #toymagazine