Description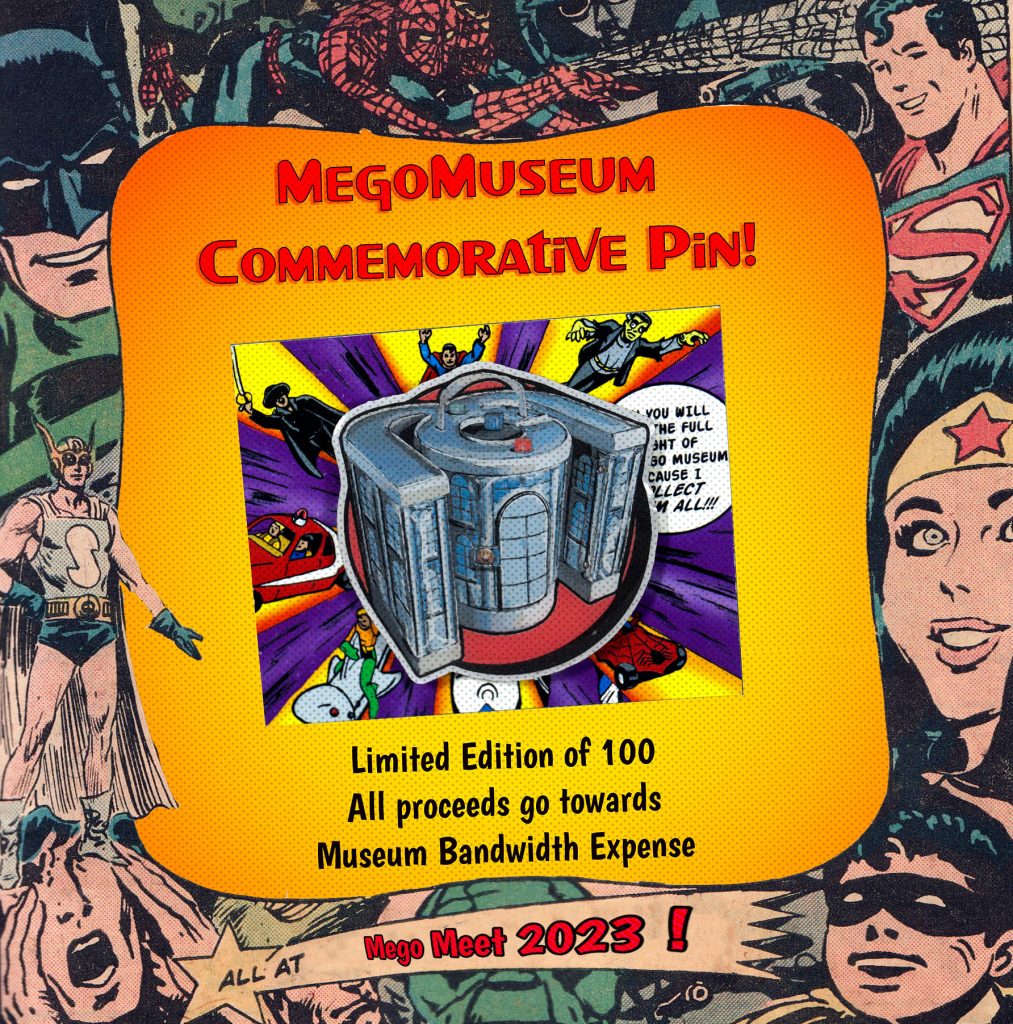 Limited Edition enamel collector pin of the Mego Museum with art by Robyn Adams, card artwork by Chris Franklin.
This pin is limited to 100 units and 100% of sales go directly to the bandwidth fees and overheard of the Mego Museum and PlaidStallions sites.
Since 1996, the Mego Museum website has been keeping the torch lit for the toys of Mego Corporation. Ten years later, PlaidStallions sprung forth from the Museum itself.
#toyventures  #collectorpin #MegoMuseum #Mego
#megoknockoff #plaidstallions #mego
BONUS CONTEST: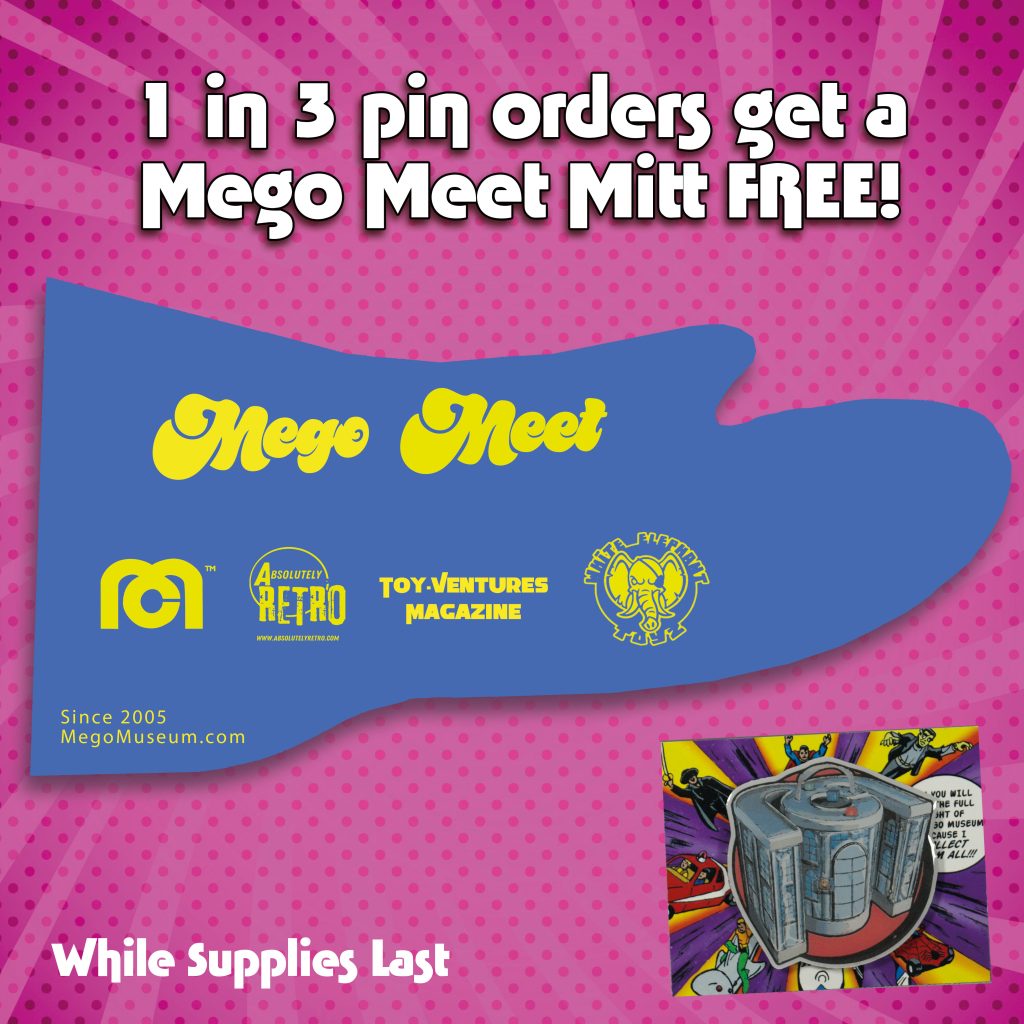 1/3 will receive the limited edition Mego Meet Mitt absolutely free as we will randomly select them. We have a small supply of overs here.
If you were at Mego Meet and don't want to enter in the contest, please send us a note so we can pass the Mitt along to another lucky person.
It's our way of saying Thank you!