Description
Toy-Ventures magazine issue 6 is now available
 Ultra Mask – Corey LeChat
Unmasking the 70s Ultraman College Halloween costume series.
 S.T.A.R Wars – David Lockwood
The Knock-Offs that defeated The Empire, the Ideal Toys Star Team. It's hard to defeat the Knight of Darkness.
 S'up Riches – Jonathan Sternfield
Exploring the short-lived toy company Dimensions for Children and their line of Richie Rich Toys.
Mego Planet of the Apes Part 2 – 
Variations of the Apes! We continue our ongoing coverage of the Mego Planet of the Apes line with this look at the wave one figure variations.
Lost Land of the Lost – Brian Heiler
Aw man, we could have had Sleestaks! A showcase of the 1976 LJN toy line that never was.
Mall of Justice Moment – Alan Kaplan
Spider-Man and Alan in Child World with a pile of cool Remco toys.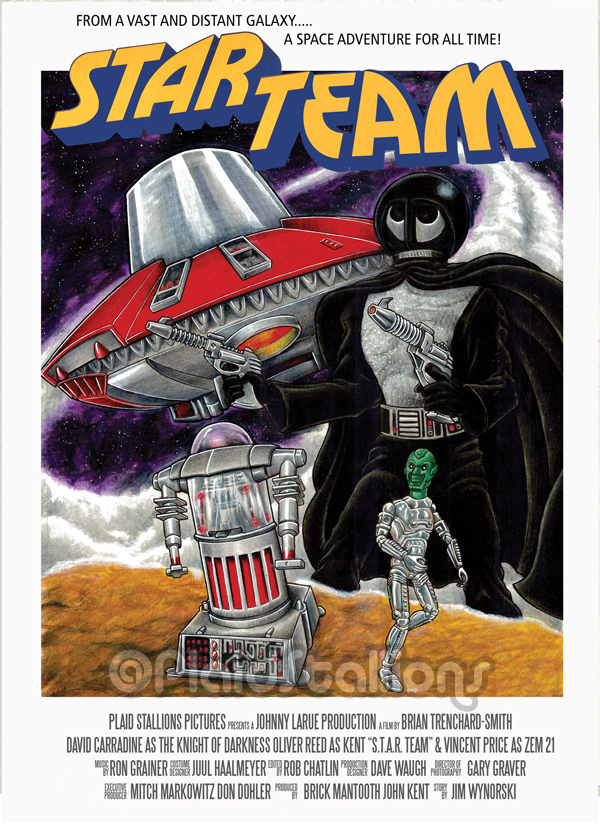 SPECIAL LIMITED TIME OFFER- If you order Toy-Ventures magazine issue 6 through our store, your issue will come with a limited-edition fold-out Star Team movie poster based on the classic Star Wars rip-off "Star Crash".This limited edition Dave Waugh poster will sell out fast.