Description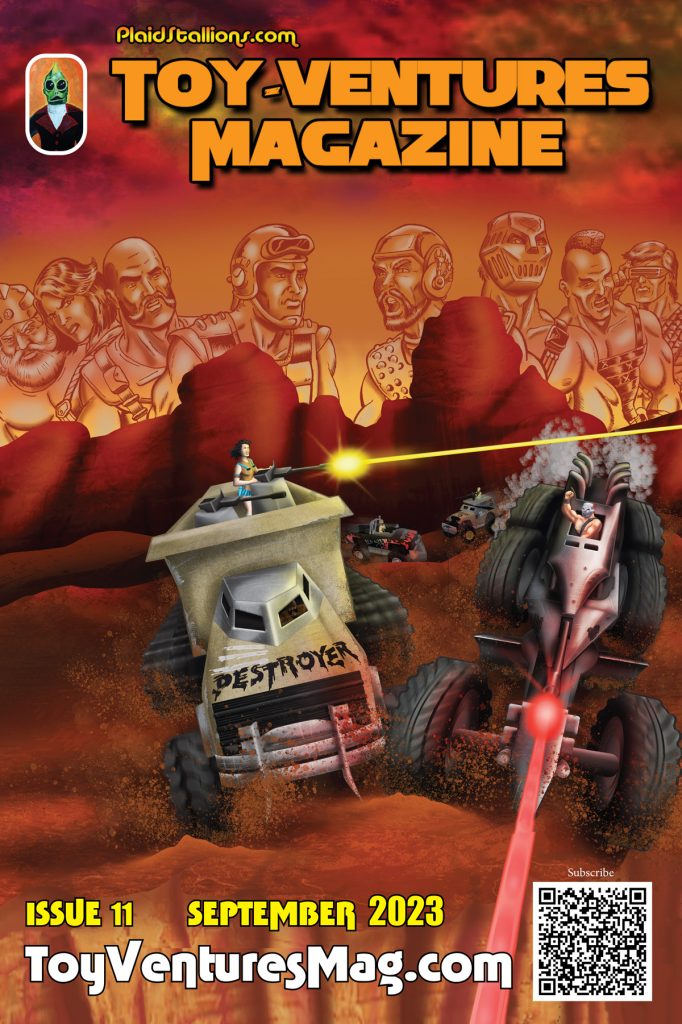 As showcased at last weekend's Power-Con, the cover for Toy-Ventures Issue 11 is live. Issue 11 features a striking cover by Chris Franklin depicting the Tonka Steel Monsters Toy Line.
The bonus early bird prize is a Metal Face Car Air Freshener, he smells like grape!
SHIPS LATE SEPTEMBER
More details soon!
Toy-Ventures Magazine is a quarterly vintage toy magazine published by Plaid Stallions Press. If you love reading about vintage toys, you'll like us.