Description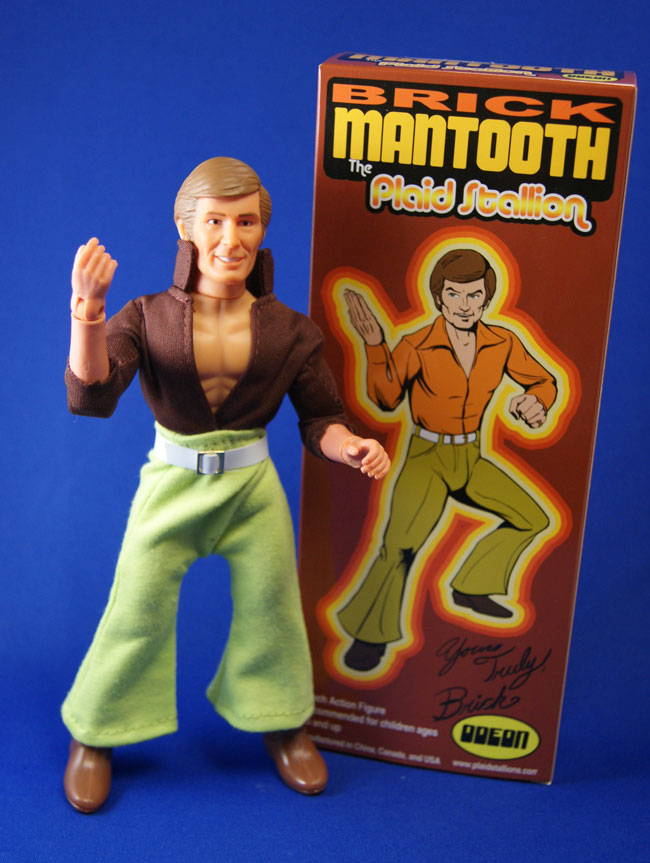 Plaid Stallions and Odeon Toys presents the most important action figure ever made in the form of Brick Mantooth.
Each Brick Mantooth action figure comes dressed in the height of Polyester fashion and has his own solid box.
Head sculpted by Sean Sansom, production by Dr. Mego, box art by Robyn Adams, Steve Moore created Brick's groovy threads. 
Brick Mantooth is a weird joke gone way, way too far. He's a catalogue model we turned into a cartoon character. 
I was sending money to China and then I had dolls in my garage. It's almost over, but I've always been really happy about how this went down. Seriously, so many people got in on the joke. Once this run is gone, it's done, and I'm so happy about this journey.
THESE LITTLE KIDS ARE IN COLLEGE NOW!
Buy a Brick Mantooth now or forever hold your piece or don't. Brick is on his way to being a rare collectible, fill your basement!