Palitoy Commander Power; Fearless Defender of the Galaxy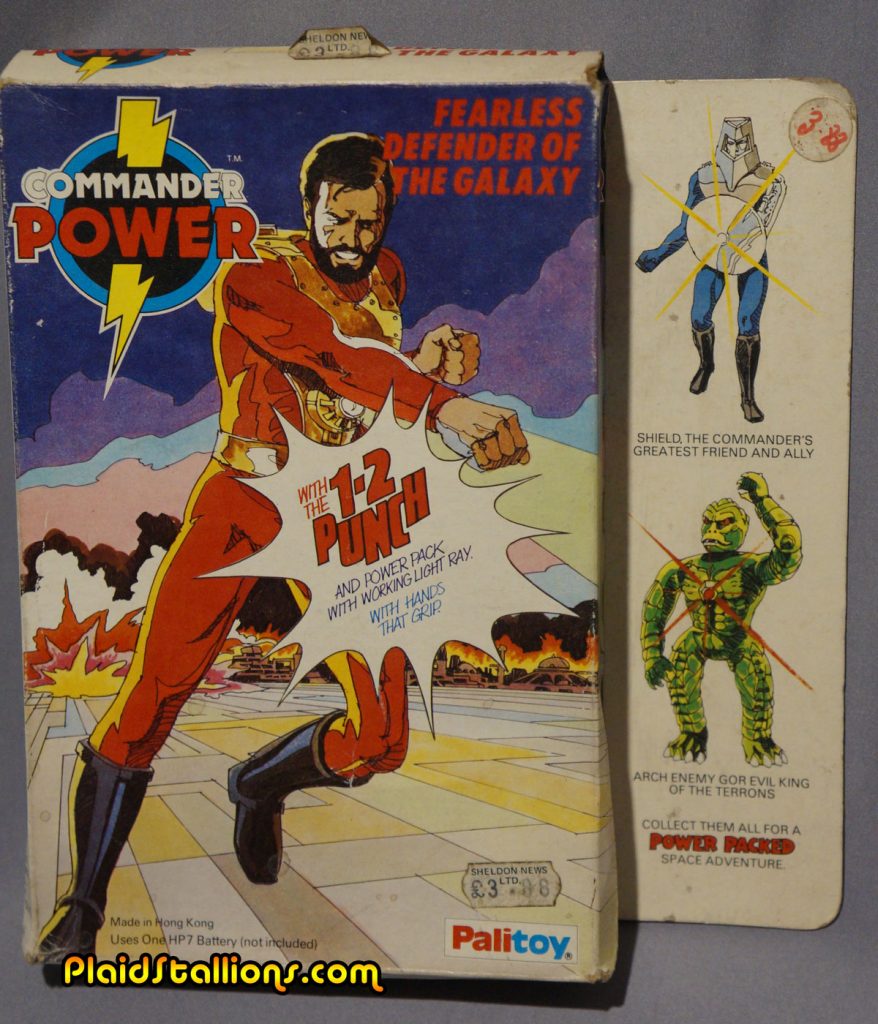 Fortune smiled on me last month in the form of managing to pick up a Commander Power action figure.
Known to us kids as Super Joe, the British toy firm Palitoy made some fun changes to the line such as marketing the characters (Palitoy only selected 3 Super Joe characters) in large boxes and more notably changing the name of our star player.
The name change was primarily due to the fact that "Super Joe" was a tie to GI Joe here in North America but kids only knew "Action Man" in the UK (and that line was totally going strong) so they went with a flashier moniker.
Palitoy added a comic back story to Super Joe which totally reminds me of the Denys Fisher Cyborg figures (also owned by Palitoy).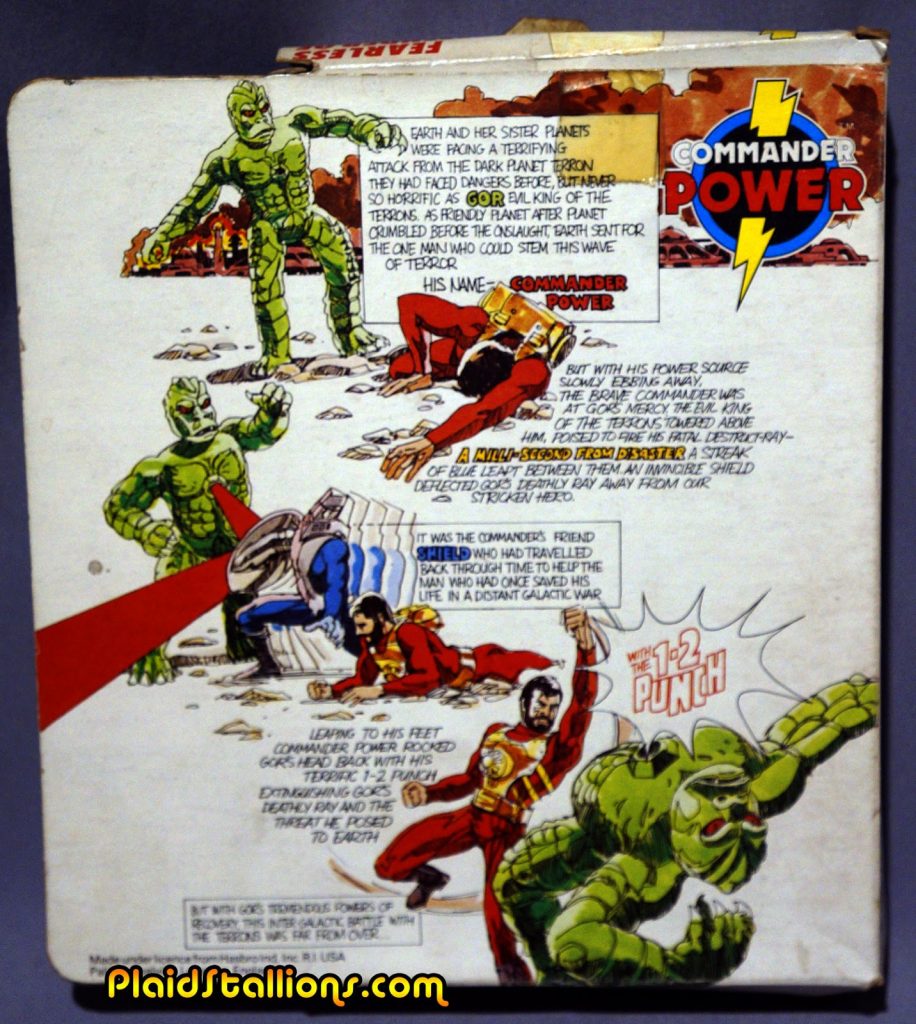 I'm sad to report that Commander Power figures suffer the same crummy fate that Super Joe figures do by disintegrating.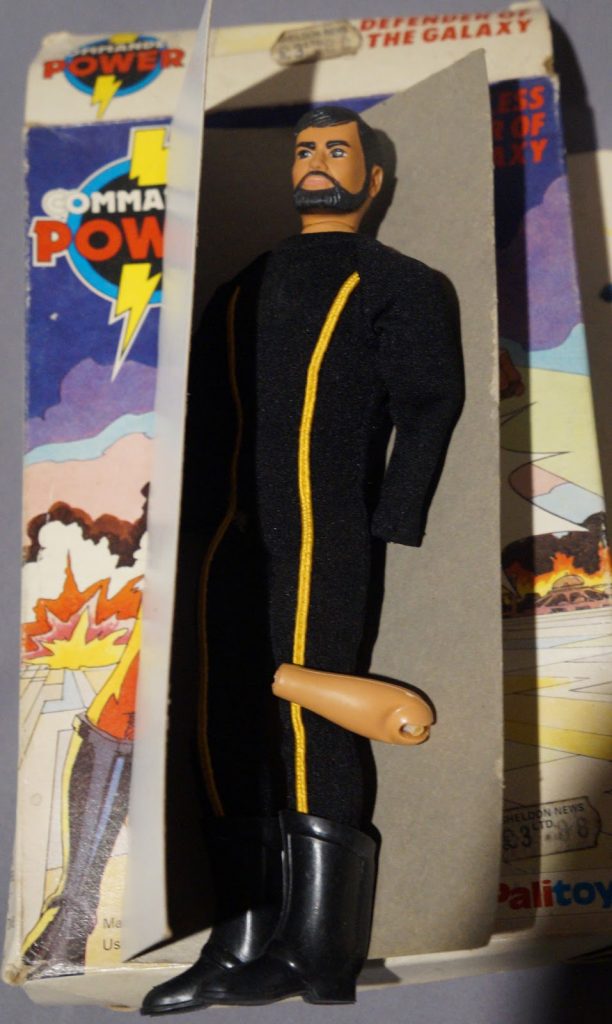 While I do think Commander Power is way cooler looking than the US Super Joe line, it didn't help a lick with sales. UK kids favoured Star Wars heavy just like here and it's near impossible to find these guys on the secondary market.
Something I've never seen before are these cool instructions included with the doll.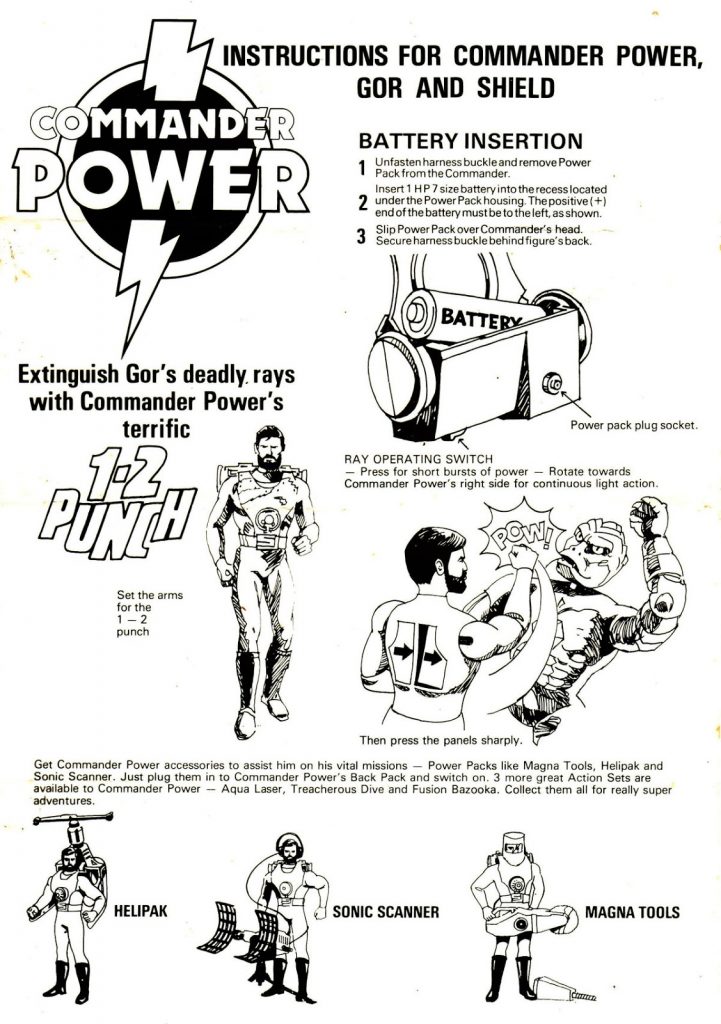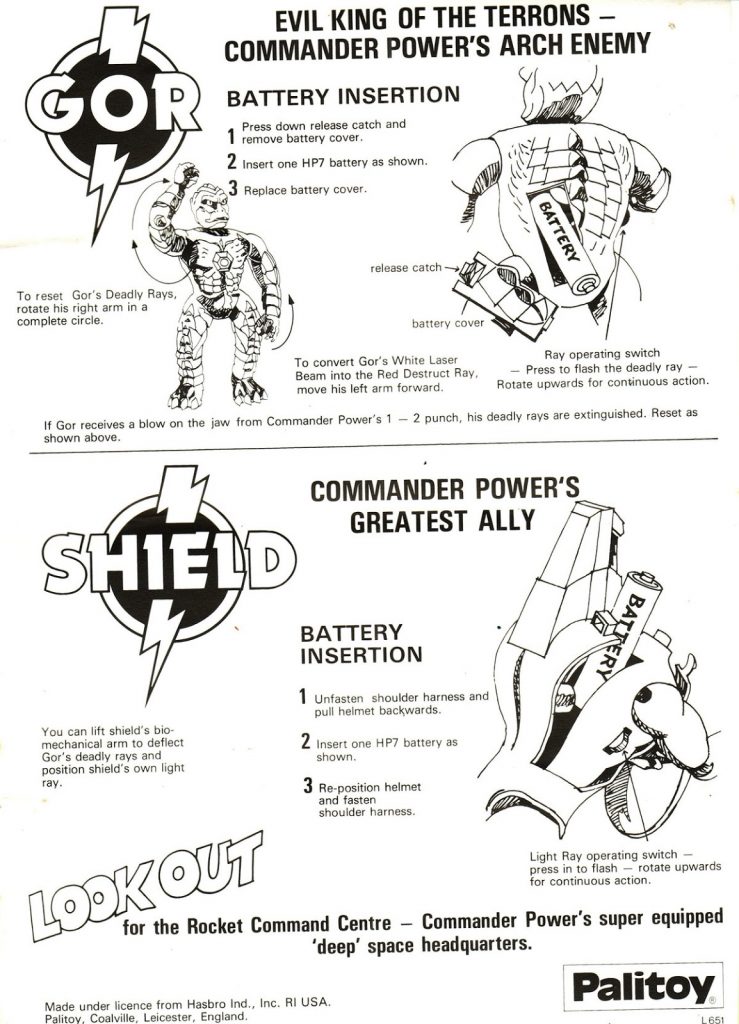 I only ever seem to pick up a SuperJoe figure every 2-3 years, so see you in 2020 everybody!
More Super Joe

For more about Super Joe check out our comprehensive Super Joe Gallery