Marx Safari Adventure Action Figures Catalog 1975
Marx Safari Adventure Action Figures Catalog 1975
Louis Marx's 1975 Toy Line "Safari Adventure" followed the trend of sport adventure put forward by G.I. Joe and Big Jim (Fisher-Price would release the Adventure People Safari this same year) but unlike the others, their line strictly focused on it.
Marx Safari Adventure was a well-made and quite intricate series of figures and playsets very close to the Mego scale that follows the exploits of Buck Hunter, Kim the photographer and Sgt. Kogo is their guide as they roam (what I would imagine) the wilds of Africa. Barely known in the collector markets, this toy line is worth a second look:
Marx Safari Adventure included a menagerie of animals for Buck and his team to hunt I suppose? There is a mention of Gorilla but it is not shown but it appears to have been made.
Our heroes Buck Hunter, Kim and Sgt. Kogo came well equipped. The figures had an action lever that moved their arms via a knob on the back. It was rare for Marx to include fabric clothes (or as it's known in the toy industry "Soft Goods") with their action figures. The Tent Playset looks fun and I keep thinking it would be fun to have these guys mix it up with Mego Tarzan. 
Marx Safari Adventure was a well-thought-out line including a whole universe for kids to explore. I guess the cage means that Buck is here to capture, not kill. Phew! I'm finding myself wanting some of these toys now.
The line was impressively packaged and displayed, I can't imagine seeing that display wouldn't have enticed me to get into this line as a kid. However, I never ran into it, it's really neat!
We have a new book out called "Knock-Offs: Totally Unauthorized Action Figures" it's a 132-page tribute to bootleg toys.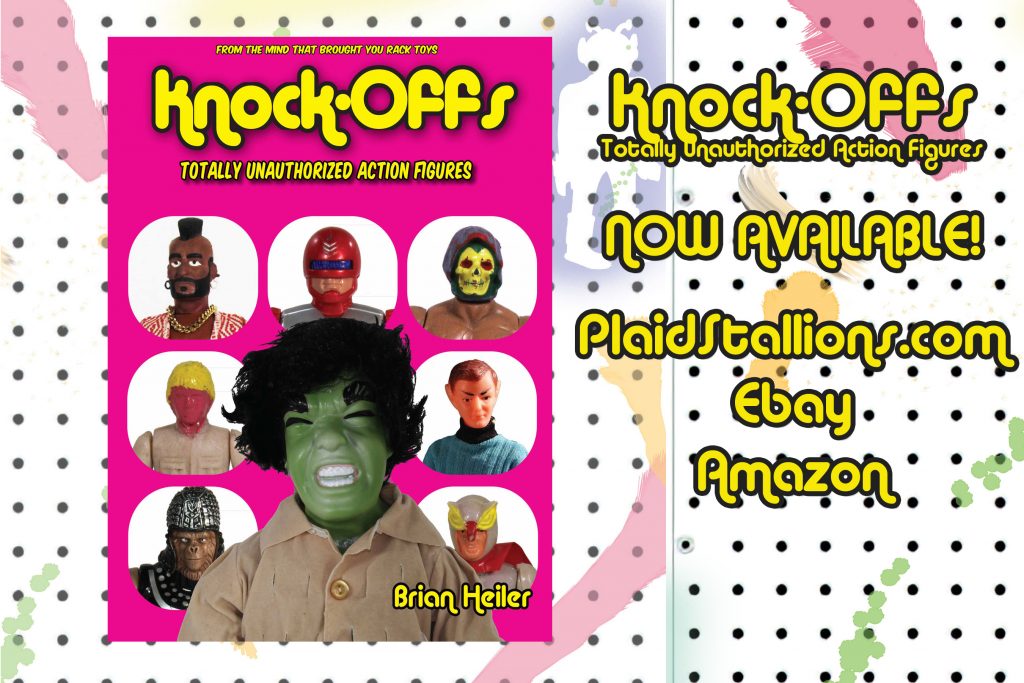 You can get this new book via the PlaidStallions Shop , On Amazon (Affiliate Link) or on eBay (eBay Link)
Our book Rack Toys, Cheap, Crazed Playthings is now available again! Order through our Affiliate Link
Order Rack Toys 2.0 Here through our Affiliate Link►https://amzn.to/3Bkm9z1
Toy-Ventures Magazine is our newest creation, an old-school print magazine about vintage toys! Professionally laid out and written, each issue is brimming with obscure and rare toys from companies such as Mego, Kenner, Remco, AHI, and much more. Monsters, Superheroes, Adventurers, Knock Offs, Apes, and so much more, it's in Toy-Ventures.
Toy-Ventures Issue 5 is available now:
Ebay: https://ebay.us/XSS1X7
Plaid Stallions Store: https://plaidstallions.com/reboot/shop/
Amazon Affilitate Link:https://amzn.to/3d9Q0AS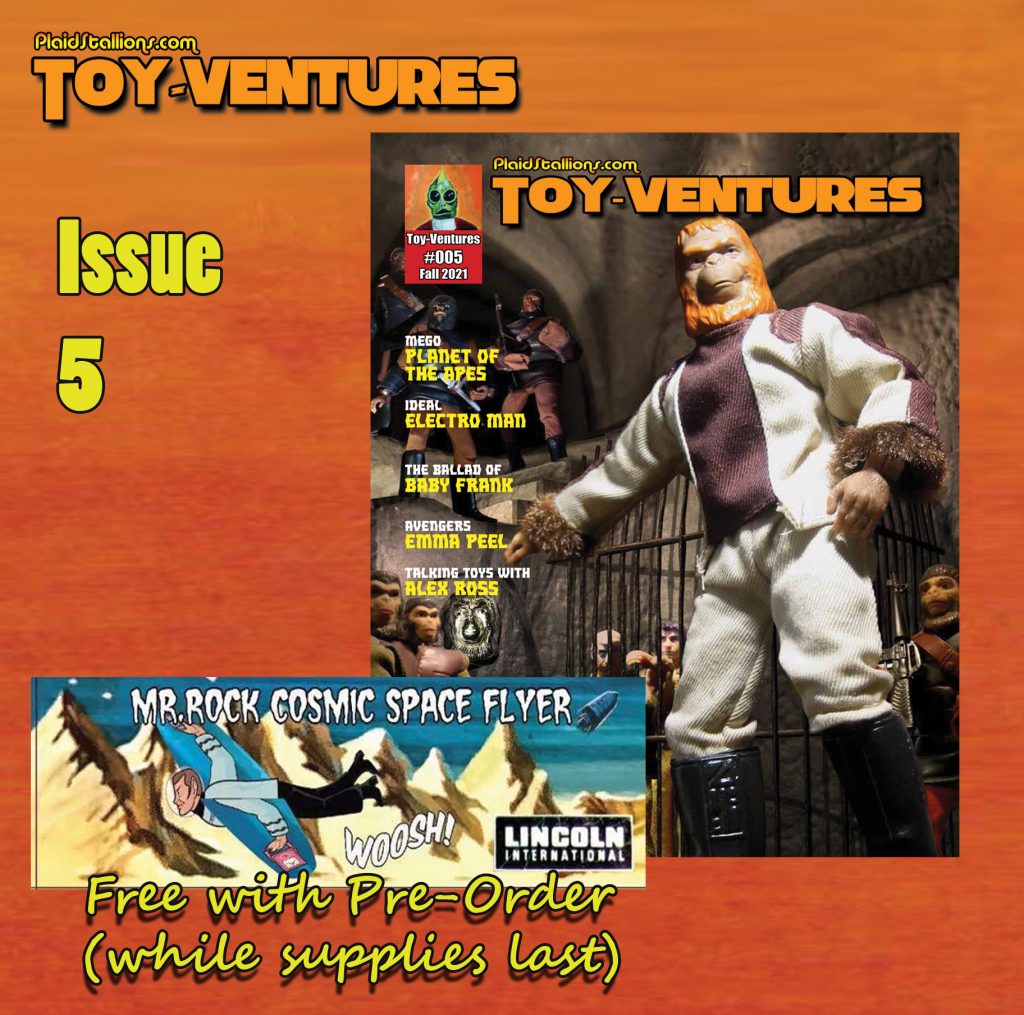 FACEBOOK GROUPS FROM PLAIDSTALLIONS

Pod Stallions is one of the most fun groups on Facebook. Toys, Comics, Movies, TV, it's all up for grabs and remember, you keep the glass!

Mego Knock Off Headquarters– The leading group discussing 70s Dime store knock-offs of Mego action figures, we talk vintage toys and not others. We know the difference between Astro Apes and Action Apeman! It's a really fun group where we talk about Lincoln International, AHI, Tomland, Bogi, Demo Man, Mortoy, and other generic greats.