1975 Fisher-Price Catalog – Adventure People- Sesame Street
1975 Fisher-Price Catalog
Fisher-Price created some of the most durable and well-remembered toys of our lifetime, if you're a 70/80's kid, you likely had wonderful afternoons with the little people and possibly graduated to the real-world action of the Adventure People.
1975 was an amazing year for Fisher-Price, not only did they launch the Adventure People but also released the Sesame Street Little People set, two incredibly iconic toys in one year.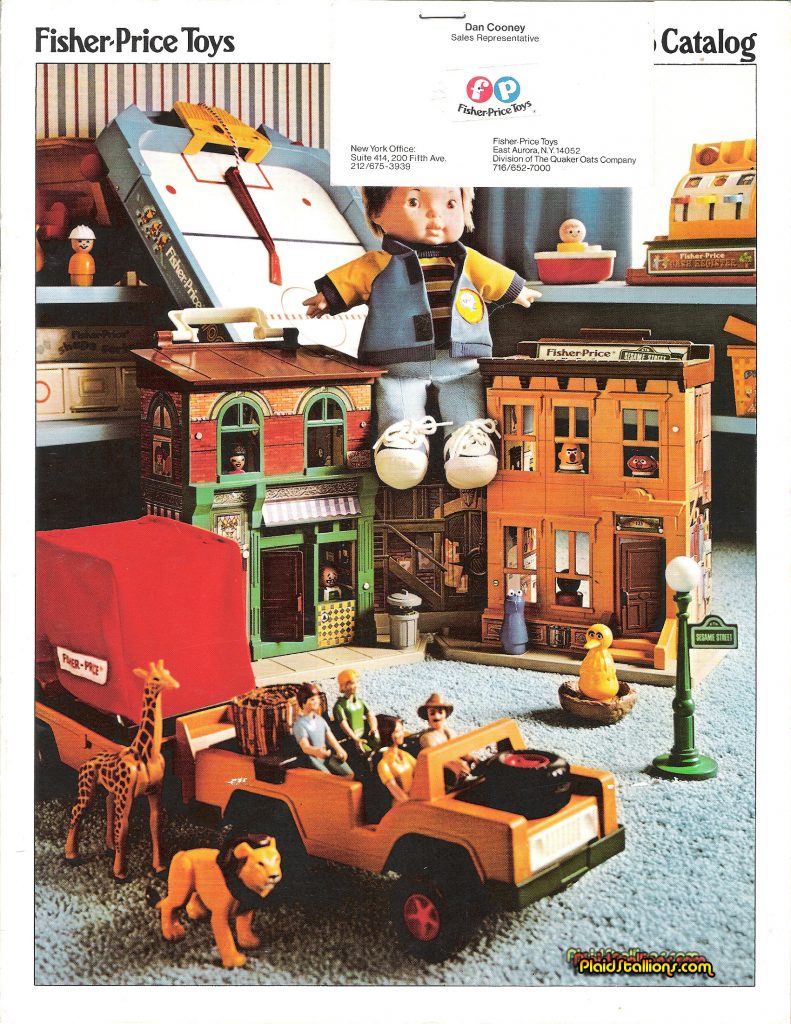 The cover for the 1975 Fisher-Price Catalog looks a lot like my bedroom that Christmas, the safari people did a lot of driving by Sesame Street.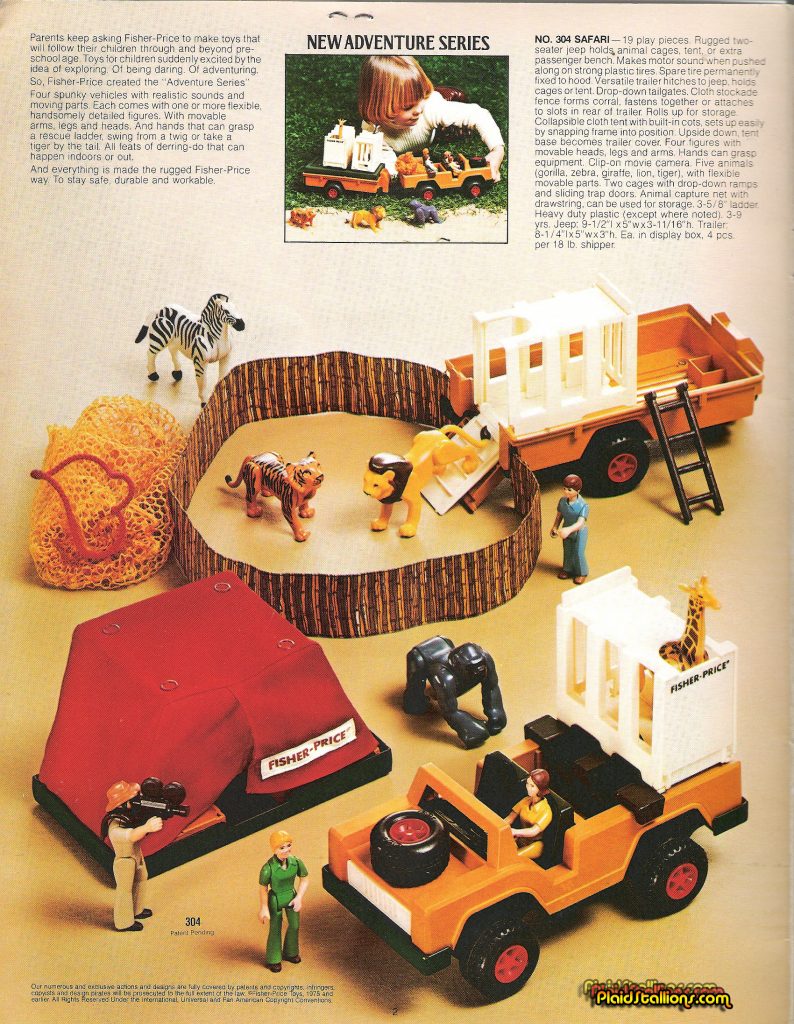 I still have every piece from my original  Adventure People Safari set and it's all in great shape, built to last!.
The adventure people were a revolutionary line of toys, these 3 3/4″ dynamos would inspire Mego to create the Comic Action Heroes and a couple of years later Kenner would swipe their design with a little film called Star Wars, the rest is history.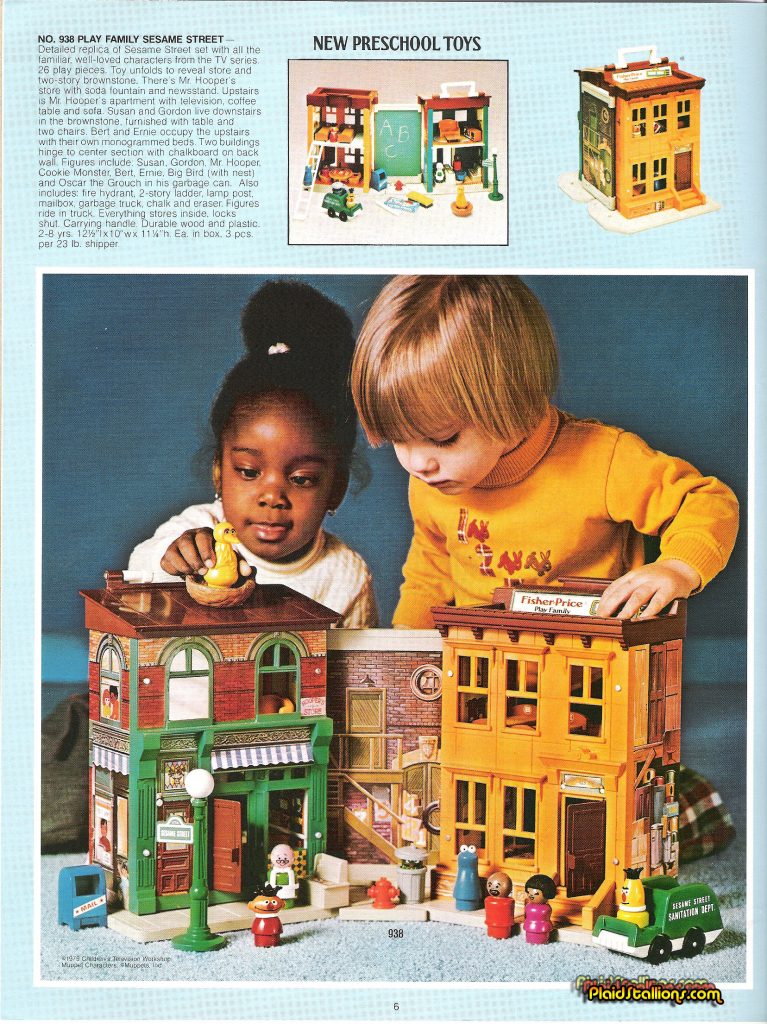 The Sesame Street set is absolutely hands down, one of the greatest things Fisher-Price ever made. I have nothing but fond memories of this wonderful toy.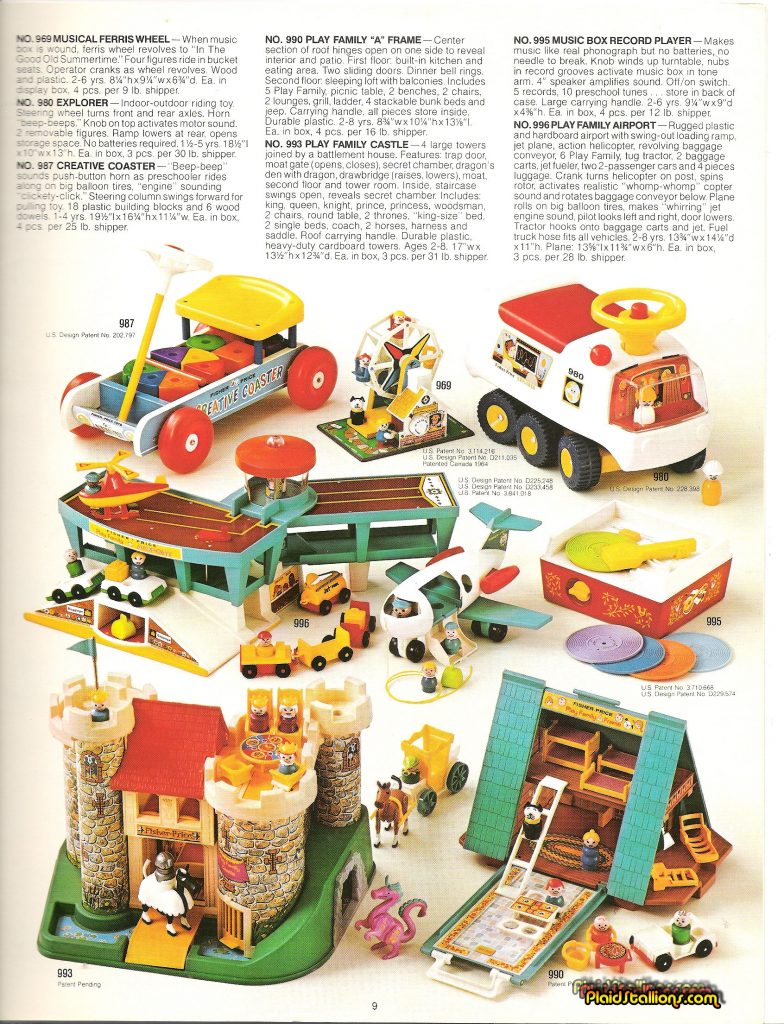 The Little People Castle really is an incredible set and I spent hours with that airport.
These pre school toys and little people sets would be sold for much of the 70s, some are still available today.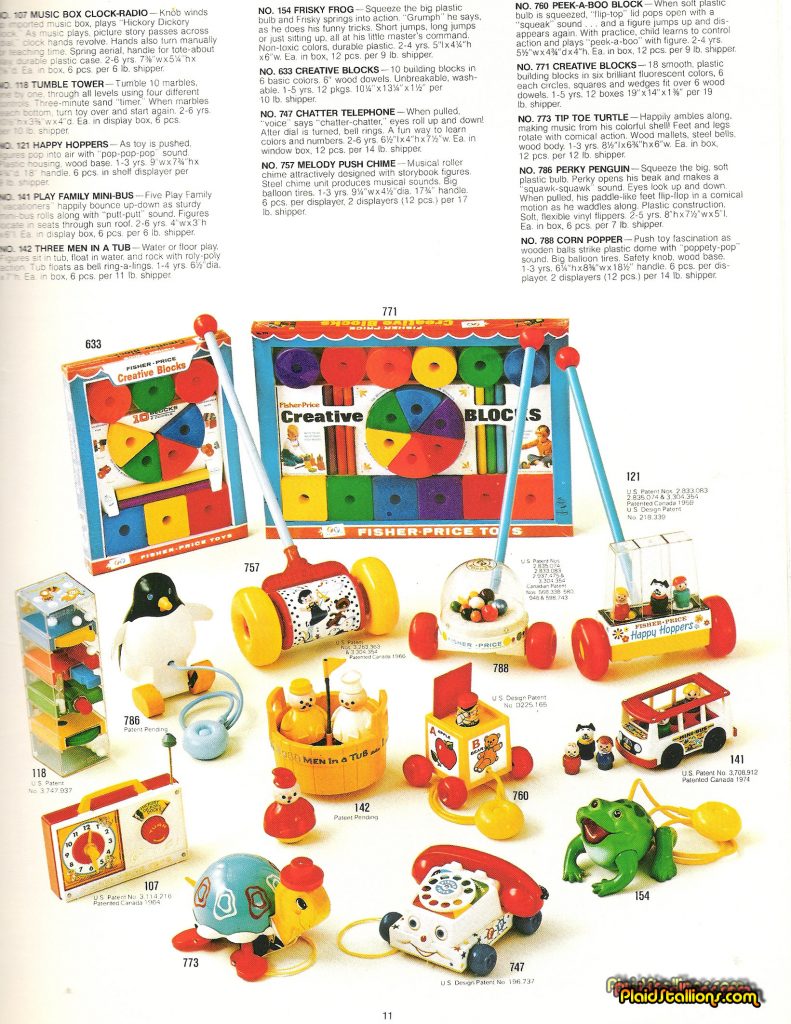 I honestly believe everyone was government issued that phone when I was a kid.
Issue 4 of Toy-Ventures magazine is now shipping, it's full of cool toys from the 60s, 70s and 80s, get it while it's hot!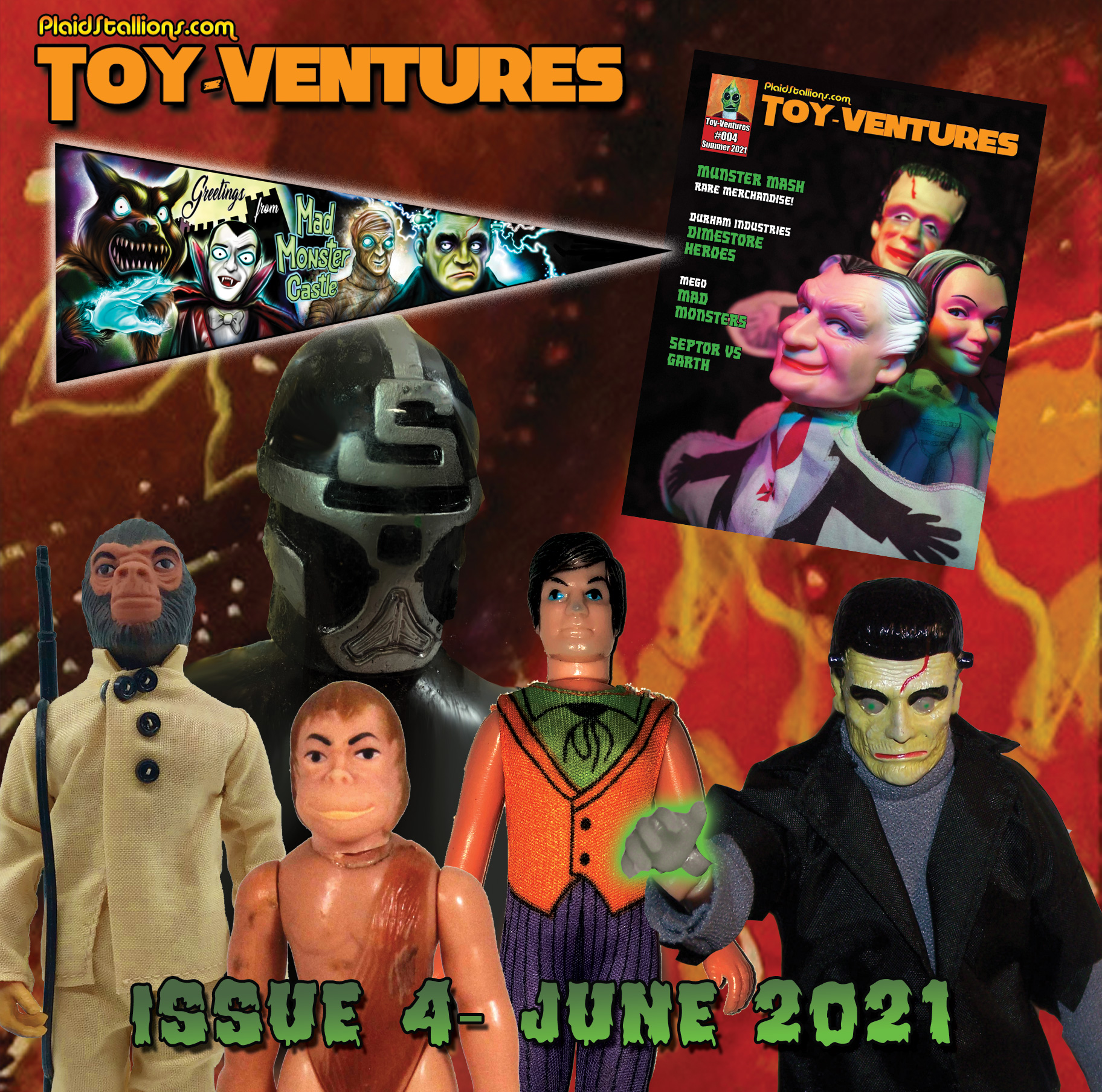 FACEBOOK GROUPS FROM PLAIDSTALLIONS

Pod Stallions is one of the most fun groups on Facebook.

Mego Knock Off Headquarters– The leading group discussing 70s dimestore goodness, we talk vintage toys, not others!
Visit the PlaidStallions Action Figure Archive, we catalog unique toylines from the 70s & 80s including rare Japanese toys and knock-offs, updates done daily.