Dolls: Big Figures from Fantasy!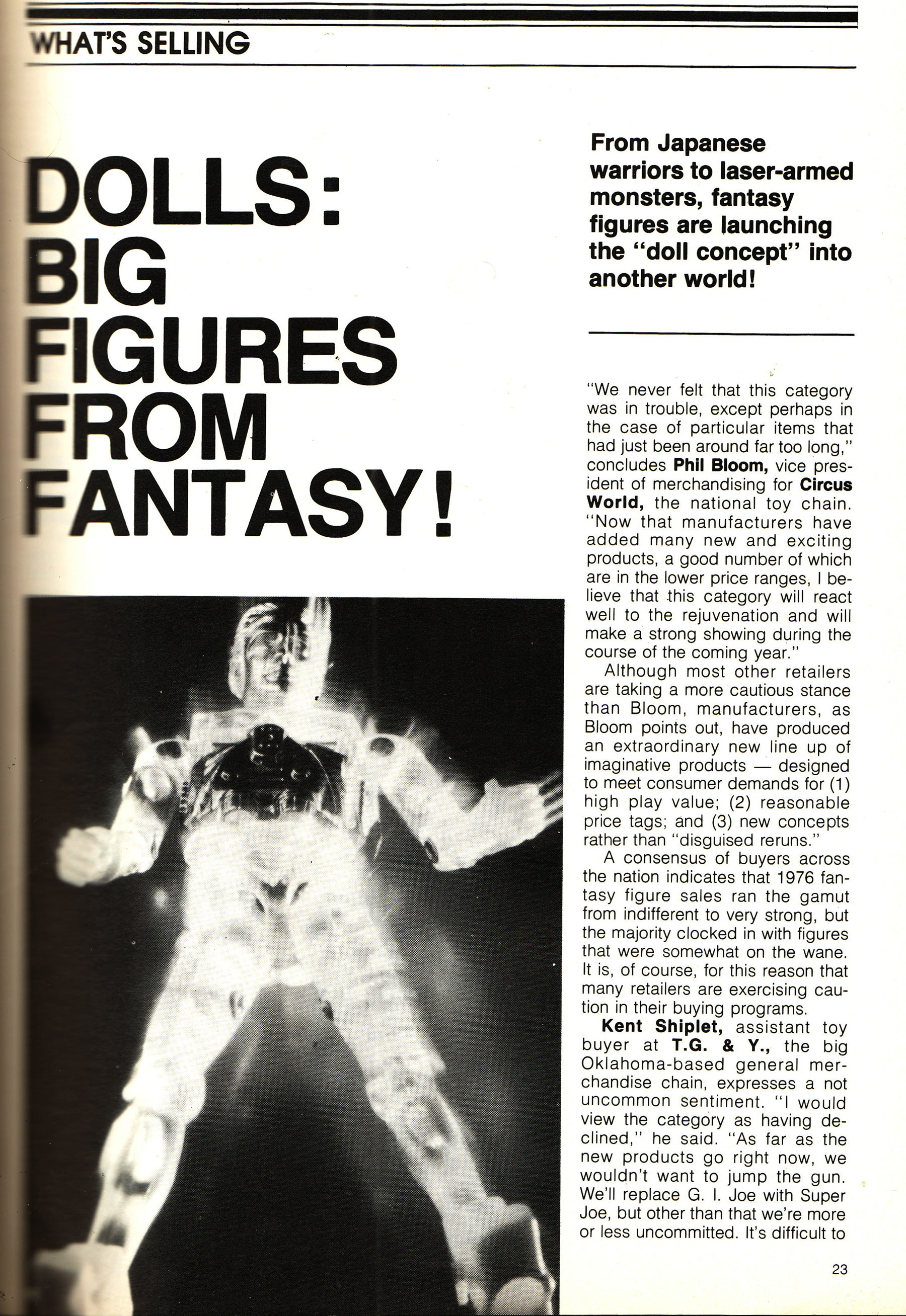 I recently came across this wonderful article about action figures circa 1977, it mentions Micronauts, Pulsar, Metal Man, Electroman, Stretch Monster, Shogun Warriors and their impact on the toy market place. It features interviews with not only toy buyers but toy makers from Hasbro, Mego, Zee Toys and Mattel.

Seeing as these are things that haunt my dreams 40 years later, I thought it might be of interest to all of you, read on after the jump!