Cool Collections: Dion Thurman
I've always wanted to do features on people's collections, so when Dion offered shots of his 70's toy collection, there was no better place to start. Above we've got three staples of the seventies, KISS, Jaws and the Six Million Dollar man, sweeeeeet!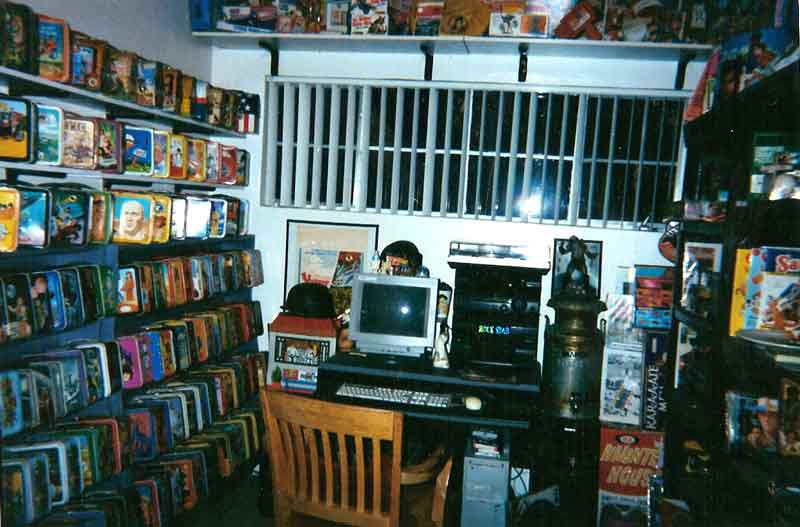 Lunch Boxes everywhere for the eye to see! There's another hobby I've avoided but have been tempted at every turn. I can see David Carradine's face plain as day there.
Thanks Dion! Do you have a 70's related collection you'd like me to showcase, send it on down! It doesn't have to be toys, just anything partial to the "Me" decade, the more eclectic, the better.Colouring Book Theatre will return next week.