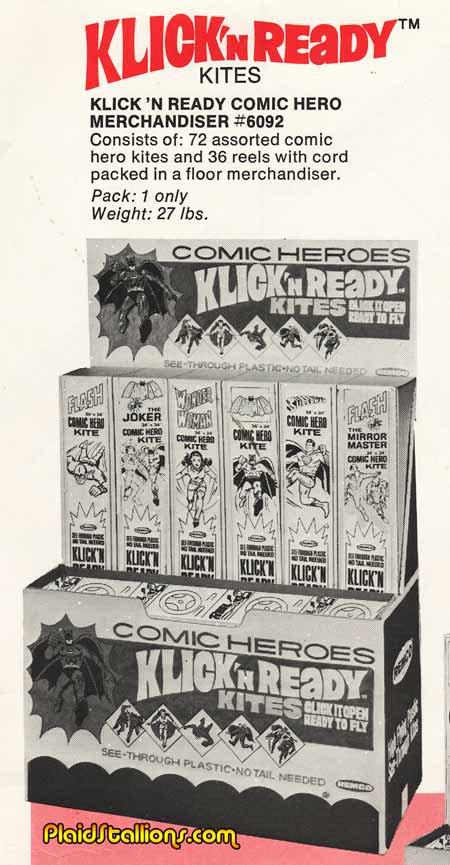 This is a new one to me, these Comic Hero kites from Remco were made in 1971, which was an odd year to be making Superhero merchandise seeing it was pretty close to the late 60s explosion. There are some pretty interesting things to notice about this line, first is the absence of Aquaman ( although I'm not sure if he had a monthly by this point) and the other is there is not one but two Flash kites, even one where he's punching Mirror Master.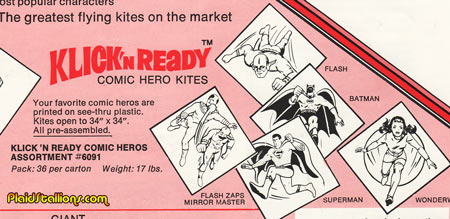 I mean that's some pretty obscure character choices there, even for 1971 when kids actually read comics. The other big tell this is from the early 1970s is the appearance of Wonder Woman in her weird-0 powerless Emma Peel days.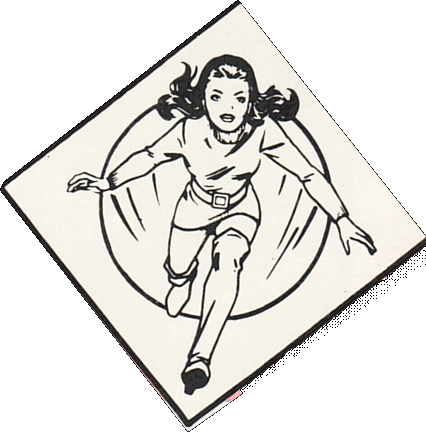 I wonder how many kids would have even realized this was supposed to be Wonder Woman?