1987 Remco Toys Catalog- Karate Kid- AWA Wrestling-
1987 Remco Toys Catalog-
By the mid-1980s, Remco had abandoned the name AHI (Azrak-Hamway International) and the business of selling Rack Toys. Their output during this period consisted of licensed items such as the Karate Kid or AWA Wrestling or homegrown toy lines meant to ape the popularity of bigger brands. During the 80s, Remco copied lines such as GI Joe, Masters of the Universe, My Little Pony, and Transformers.
1987 is a fun, colorful year for Remco. Please check out our other Remco Posts Here.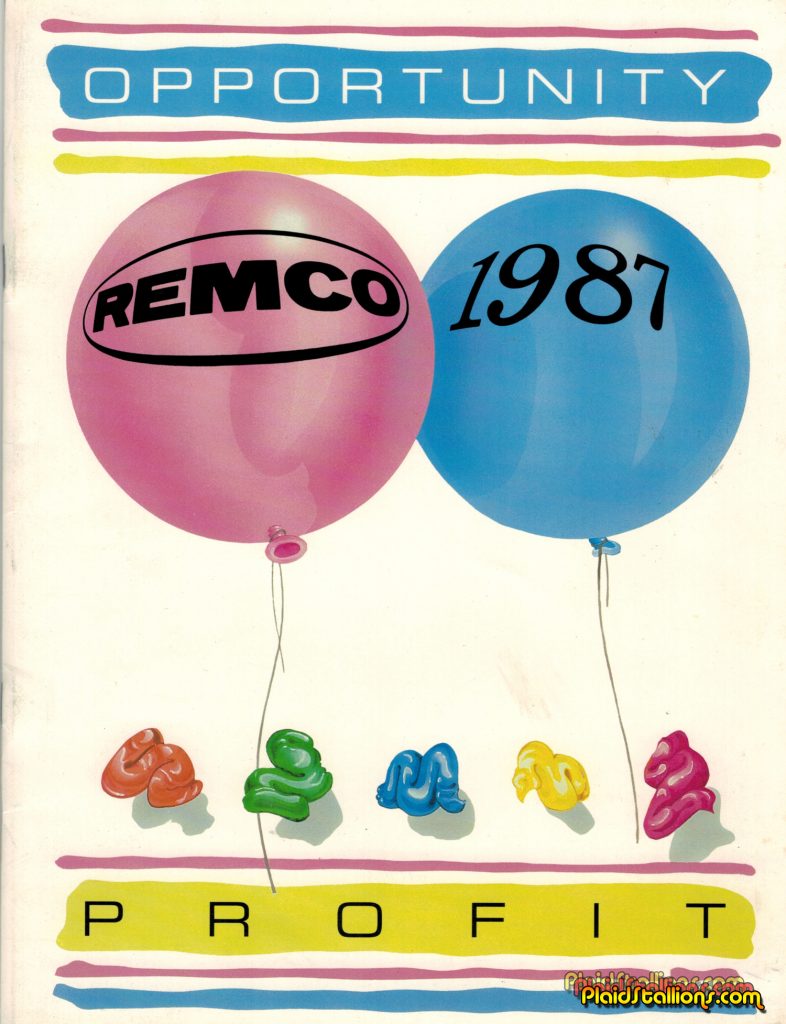 1987 Remco Toys Catalog Cover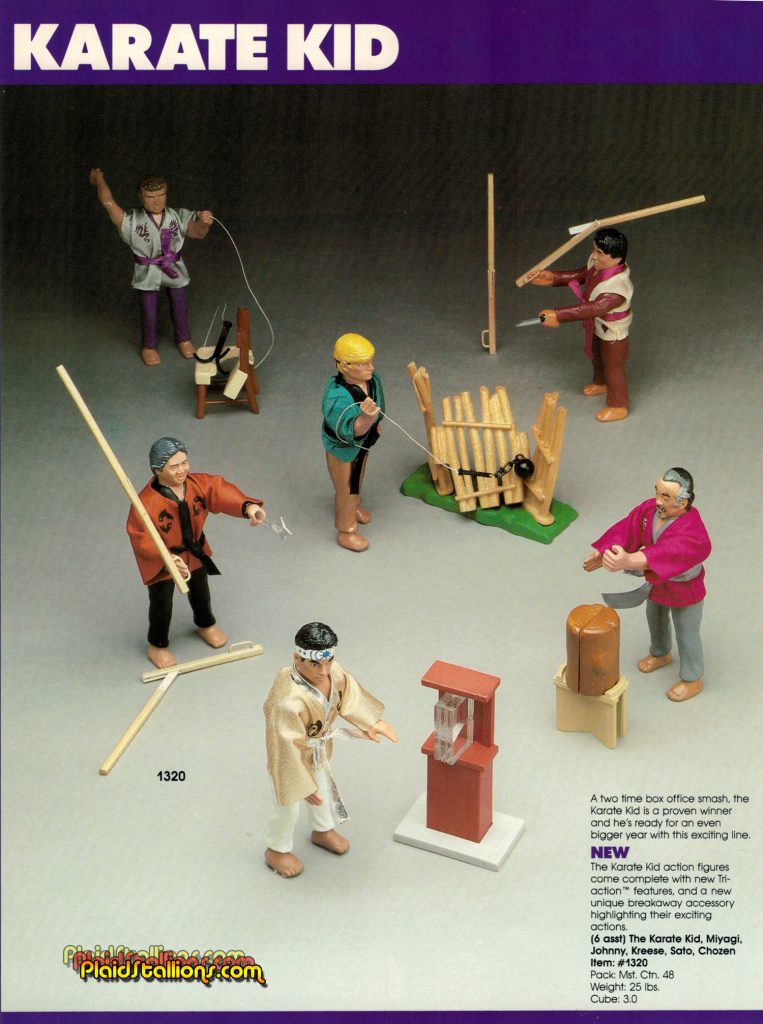 1987 Remco Toys Catalog Karate Kid- The Karate Kid license was Remco's big push for 1987 and it was a big hit. We're working on a piece for Toy-Ventures magazine about the genesis of this line right now.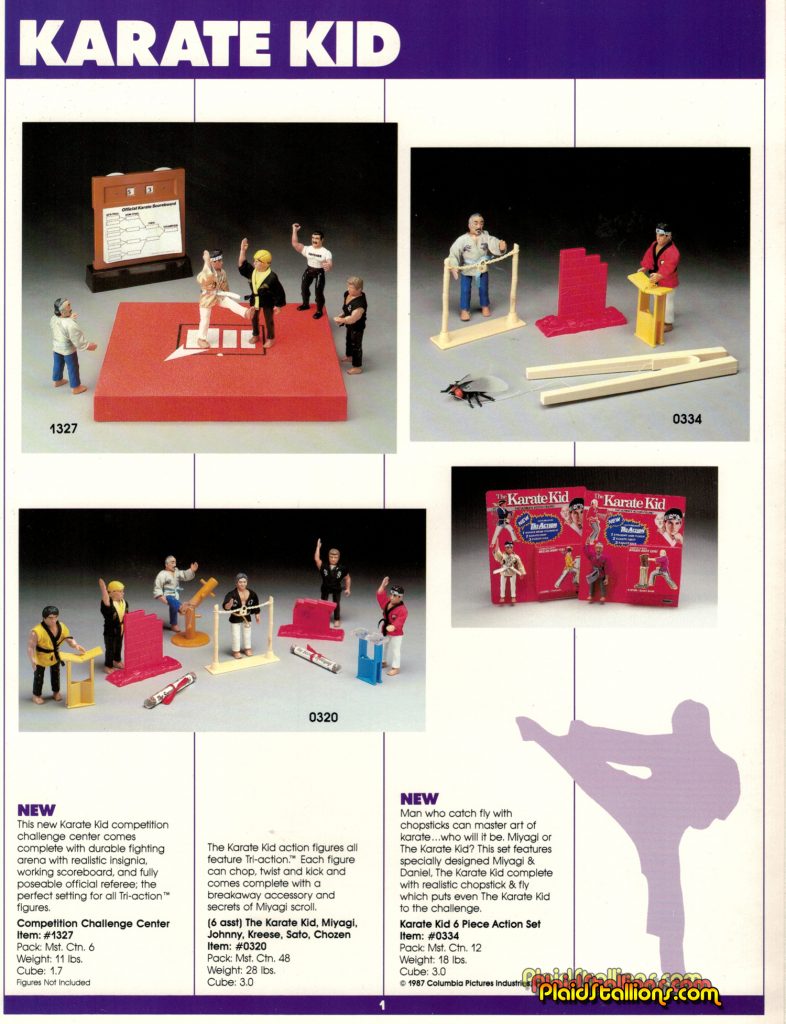 1987 Remco Toys Catalog Karate Kid Play Sets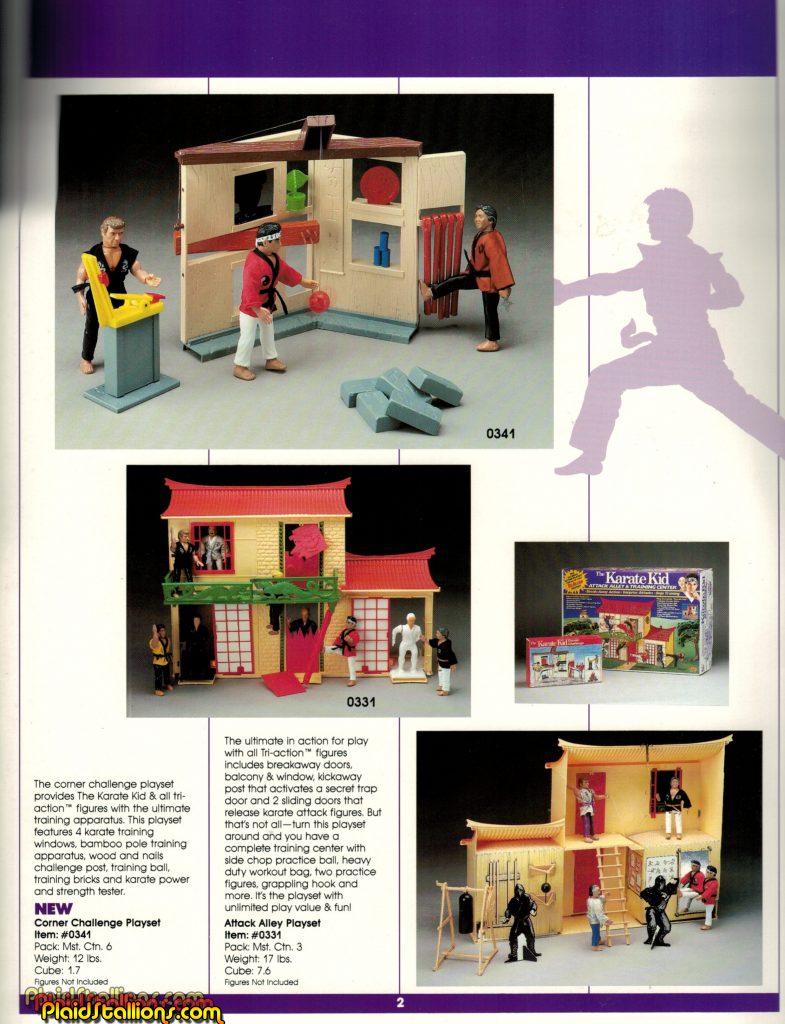 Karate Kid Play Sets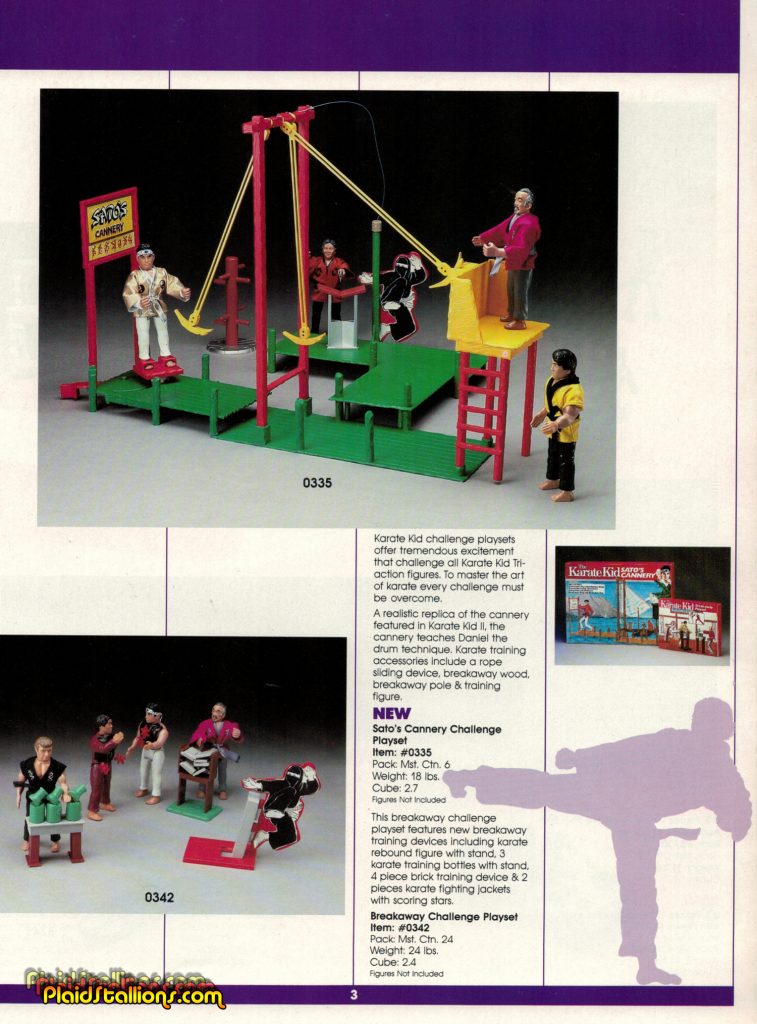 Karate Kid Play Sets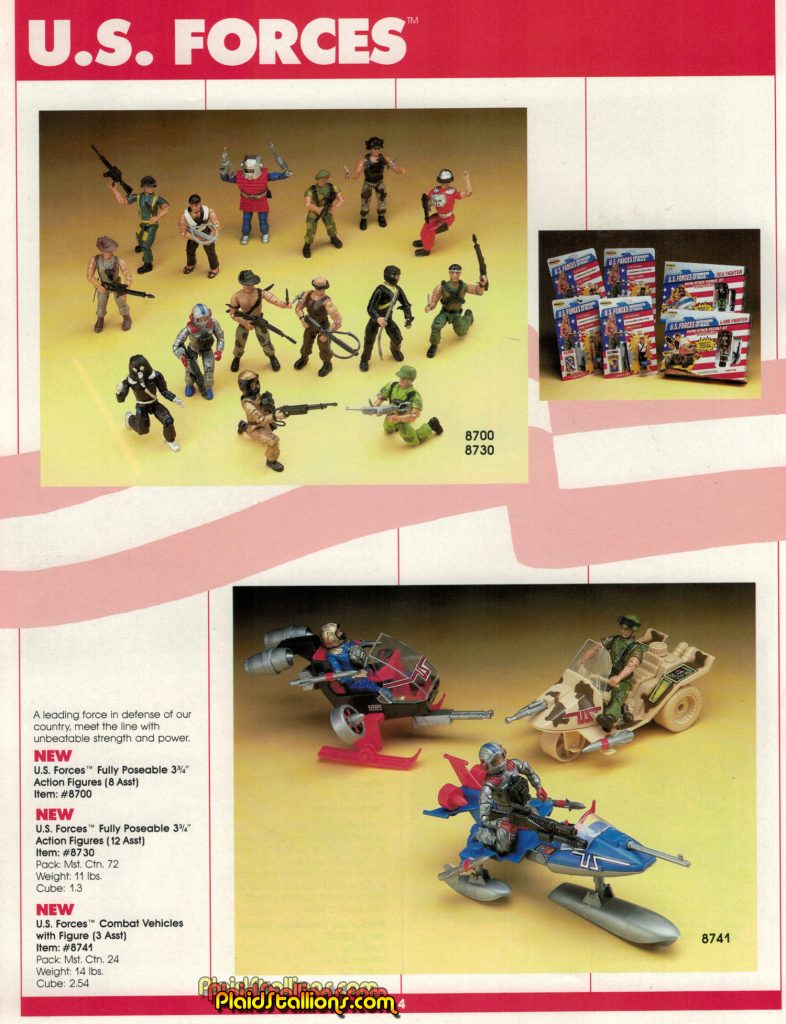 U.S. Forces were one of many G.I. Joe RAH knock-off lines that Remco put out during the 1980s, the toys were often found at K-Mart stores and usually priced much lower than the name brand. They are now highly collectible.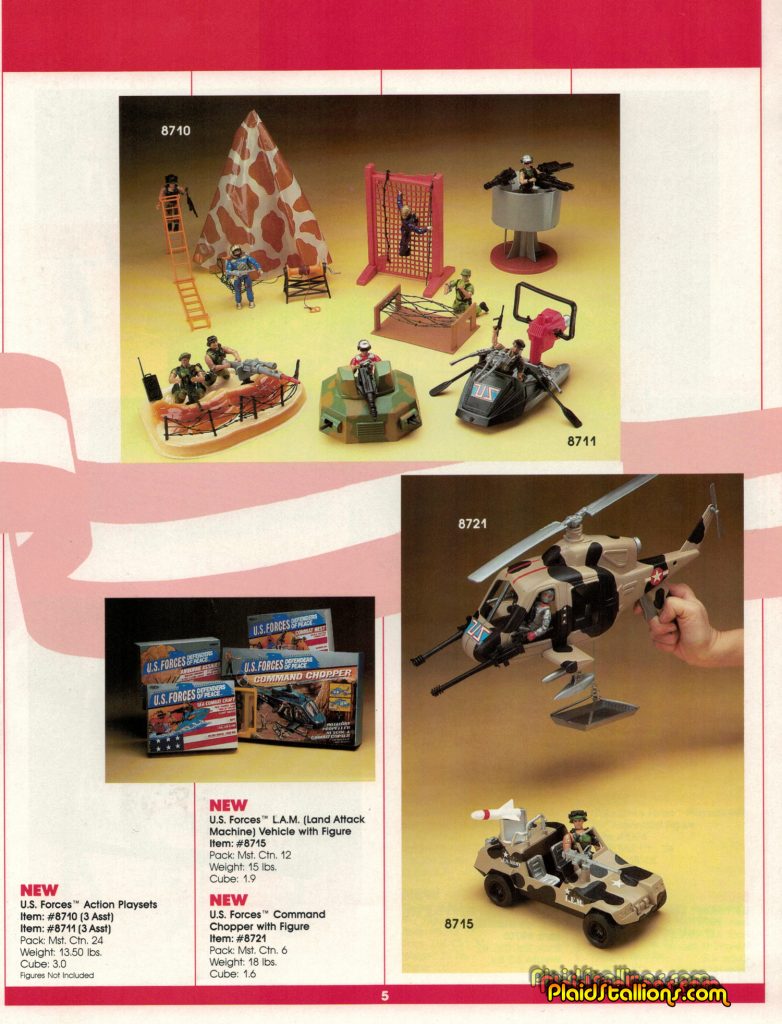 U.S. Forces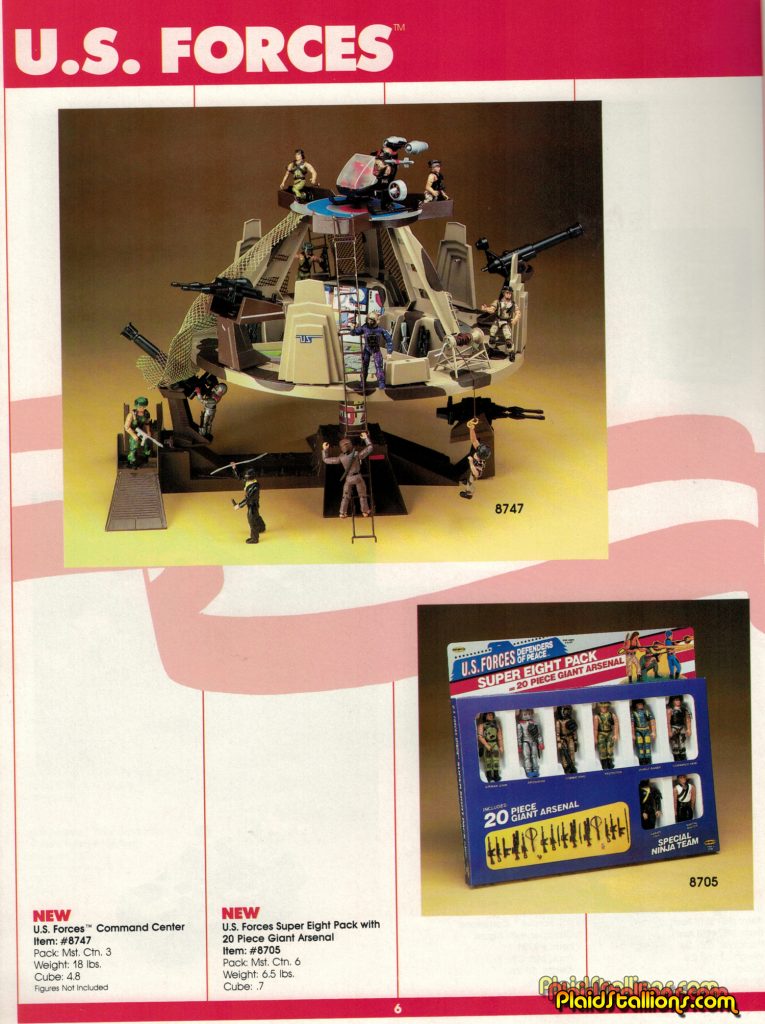 U.S. Forces multi figure packs were one of the greater appeals to the line.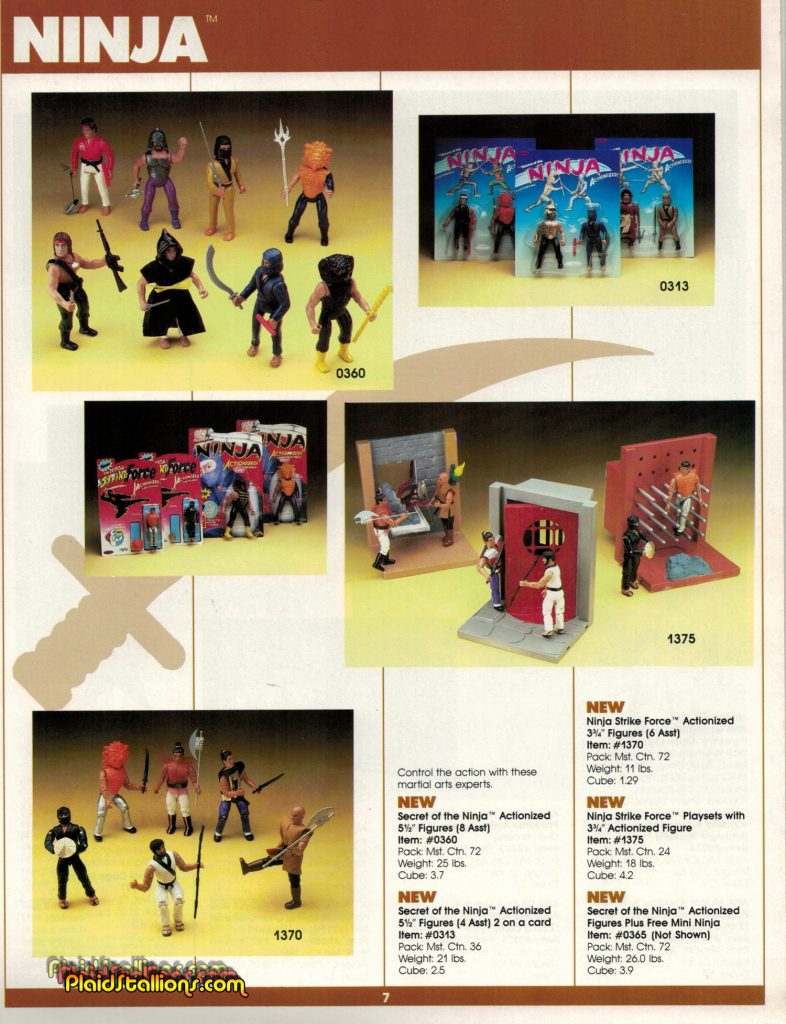 Remco really capitalized on the Ninja craze of the 1980s, with a line of both 5.5″ Ninjas (but hey that one guy is just Rambo, nice try) and a line of 3 3/4″ RAH O Ring style figures. I wonder what "Actionized" means?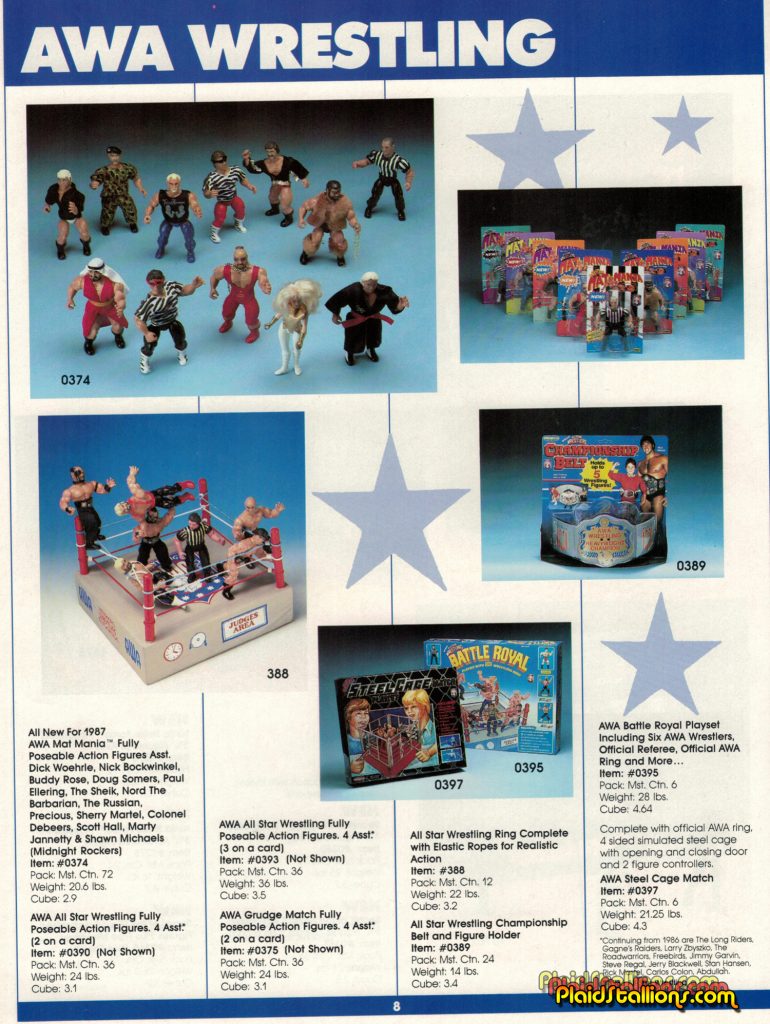 AWA Wrestling was Remco's way of capitalizing on the WWF craze of the 1980s by licensing one of their competitors, some of these characters would later join the WWF like the Freebirds, Shawn Michaels and the Road Warriors. This toy line is highly collectible now.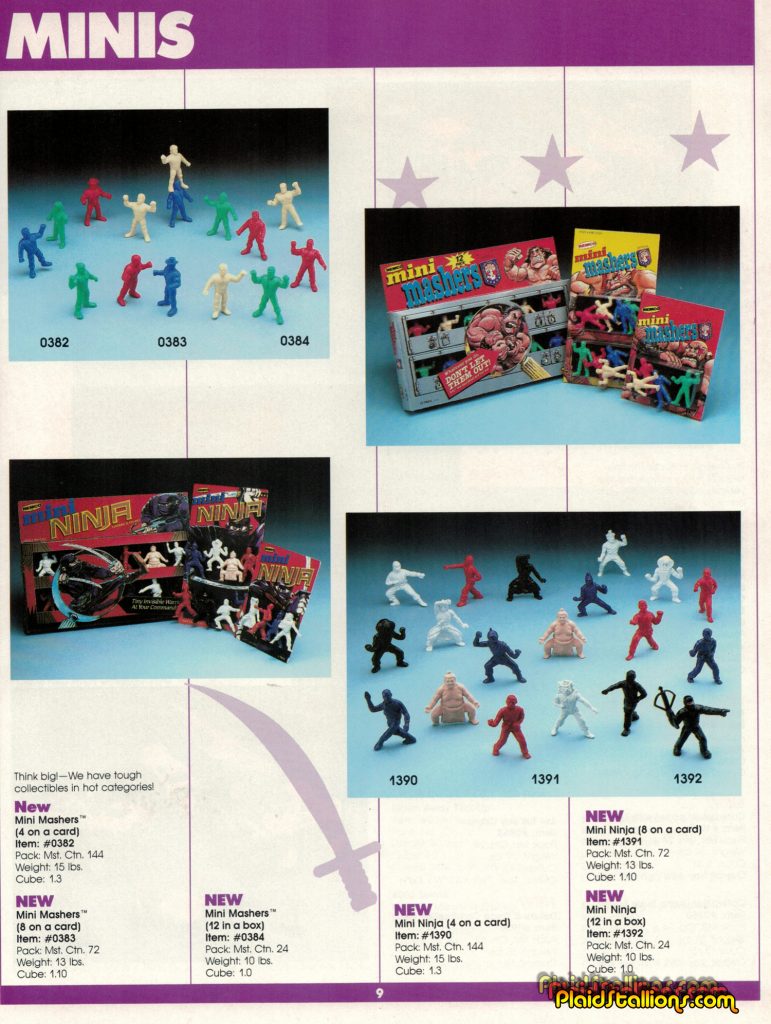 Mini figures of wrestlers and ninjas, no license required that's a lot of fun for a buck.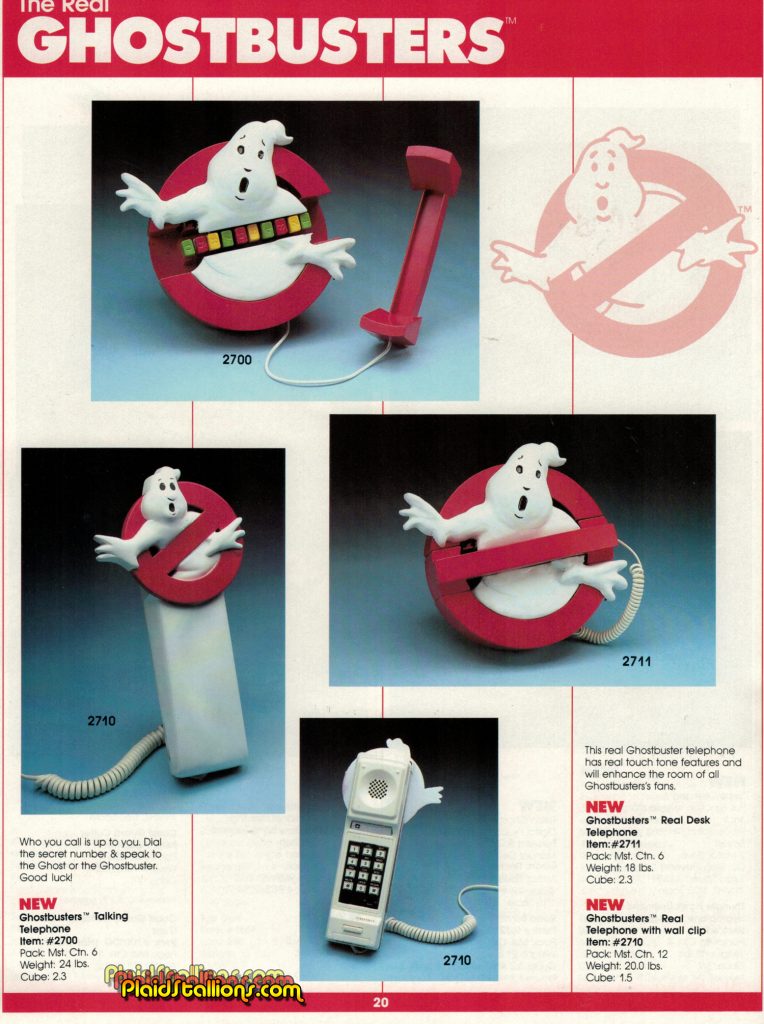 Oh sure, the Real Ghostbusters action figure license was taken by Kenner but hey, nobody's going after that sweet, sweet phone money. I really hope that Remco's sales pitch for this was "How you gonna call?".
Issue four of our magazine Toy-Ventures is now available. Toy-Ventures is bringing back the old school print toy magazine with articles written by the collectors themselves, it's a love letter to toys and action figures from the 1960s to the 1980s and this issue is our best yet. We've got a fantastic toy tribute to the Munsters, the outrageous adventures of Septor and Garth, the dimestore goodness of the Durham Click Button action figures, Superhero and Planet of the Apes knock offs and a fantastic tribute to the Mego Mad Monsters Toy Line.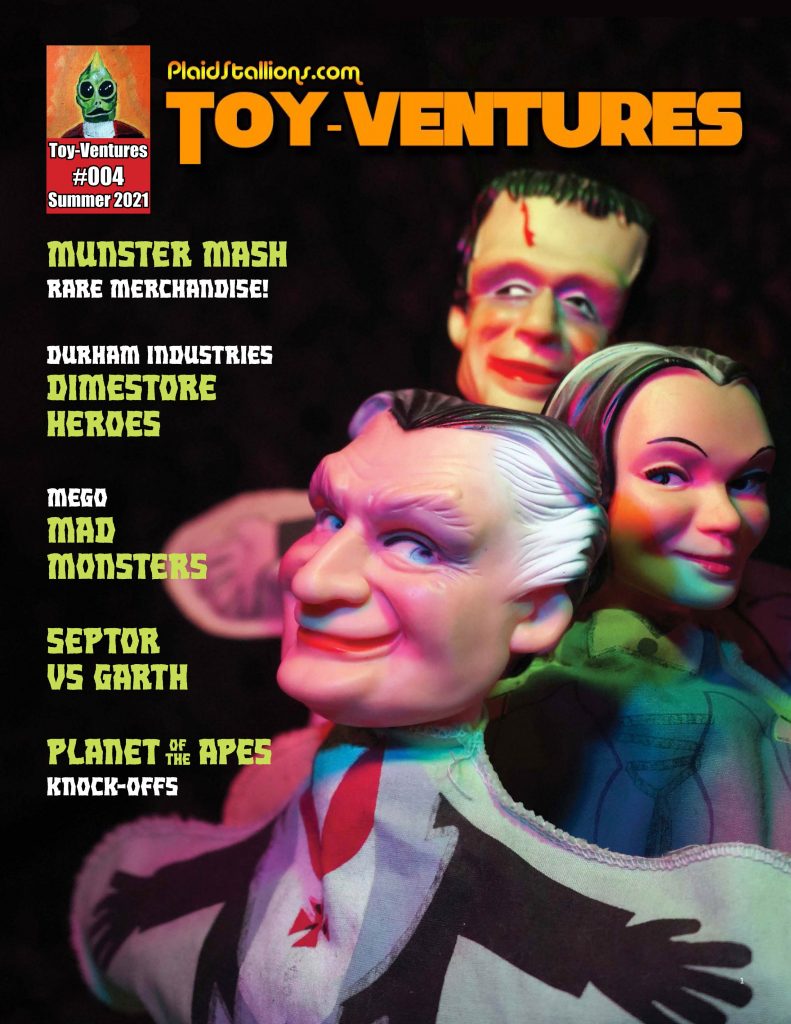 Ebay: https://ebay.us/XSS1X7
MM Store: http://www.megomuseum.com/odeon/store/products/
Amazon:https://amzn.to/3d9Q0AS
FACEBOOK GROUPS FROM PLAIDSTALLIONS

Pod Stallions is one of the most fun groups on Facebook. Join us for our all-day breakfast bar on Sundays and remember, you keep the glass!

Mego Knock Off Headquarters– The leading group discussing 70s dimestore goodness like Lincoln International, AHI, Tomland, Durham, you get the picture. Whether you like Mr. Rock or are more of an Astro Apes person, this is the group you need to be in.
Visit the Mego Museum Galleries for Vintage Mego Goodness
The Plaid Stallions Action Figure Archives cover Mego Knock Offs and so much more.