1984 Mattel Marvel Comics Secret Wars Catalog
After toy giant Mego fell and released both the Marvel and DC superheroes licenses for the first time in over a decade. This was also the first time the action figure license was separated between companies. Kenner took the DC heroes and released Super Powers while Mattel scooped up the Marvel heroes to release the "Secret Wars" toy line. Both toylines received comic series based on the name.
Mattel didn't put the effort into the line that Kenner initially did, the figures suffered from recycled body parts and many were not comic accurate. Despite these flaws, many recall the Secret Wars line as a fun toy line, many of the characters had never been seen in action figure form making them exciting to collectors as well: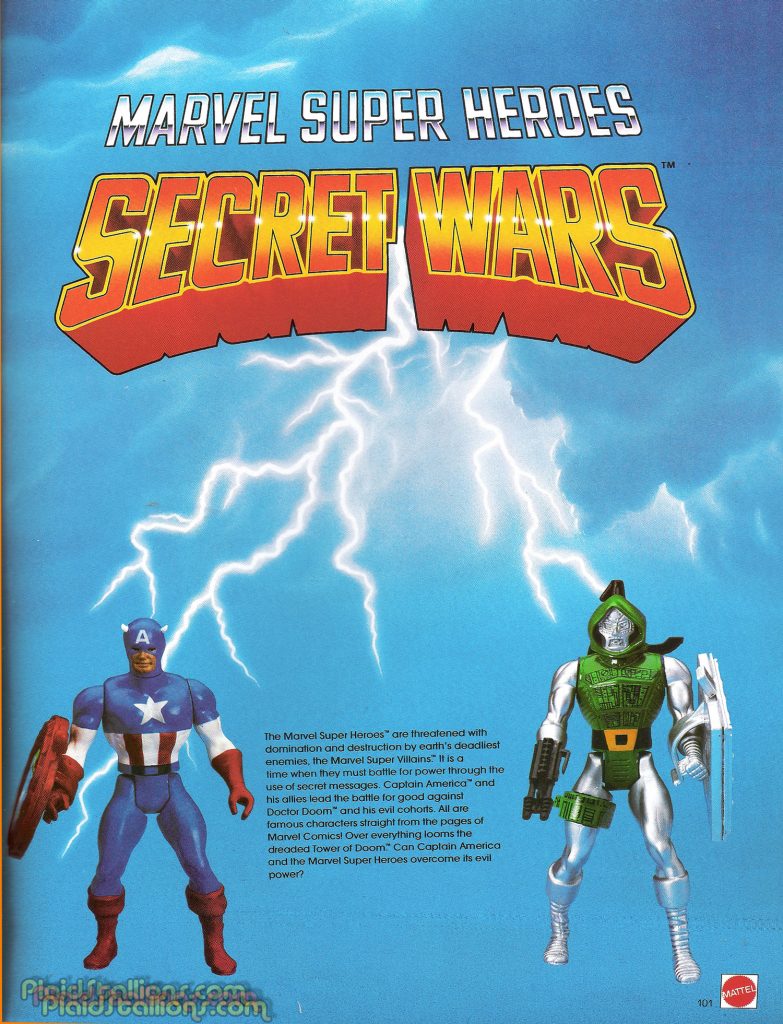 The opening intro introduces the whole "Secret Shields" concept behind Secret Wars, which oddly robs team leader Captain America of his trademark shield which infuriated a lot of folks I knew at the time. I don't know if kids really cared about the lenticular shields or not. Dr. Doom was the big villain in this series (rightly so) and this figure was his first, too bad it's not really very comic accurate.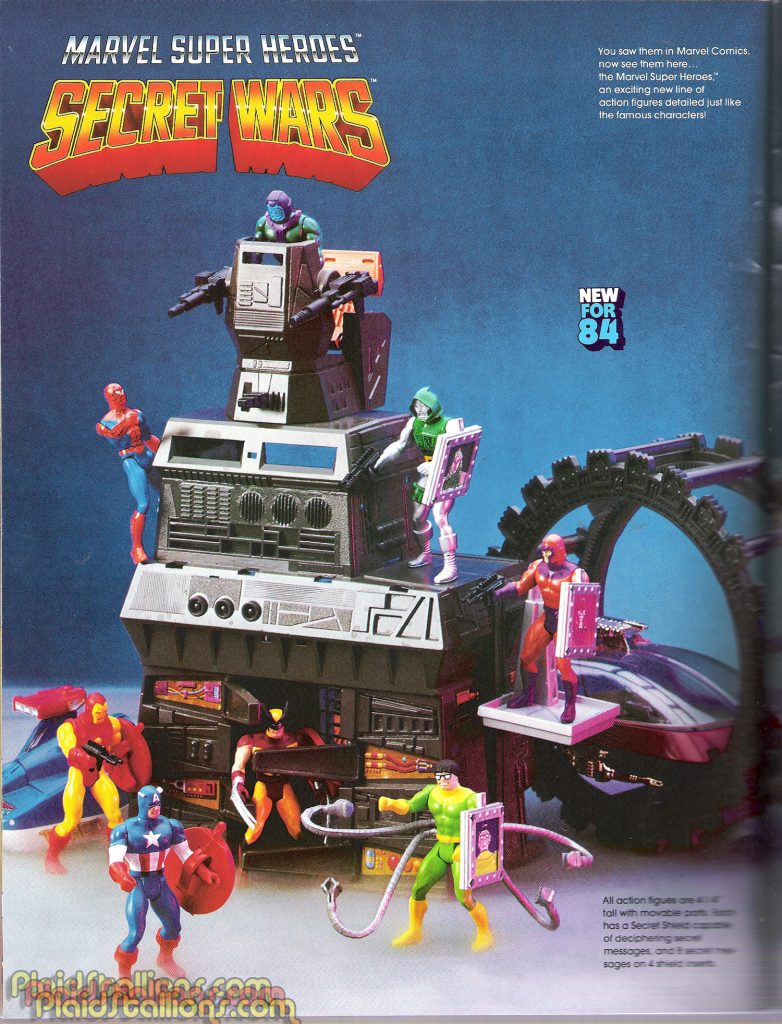 The Mattel Secret Wars line had a full assortment of vehicles and playsets right off the bat.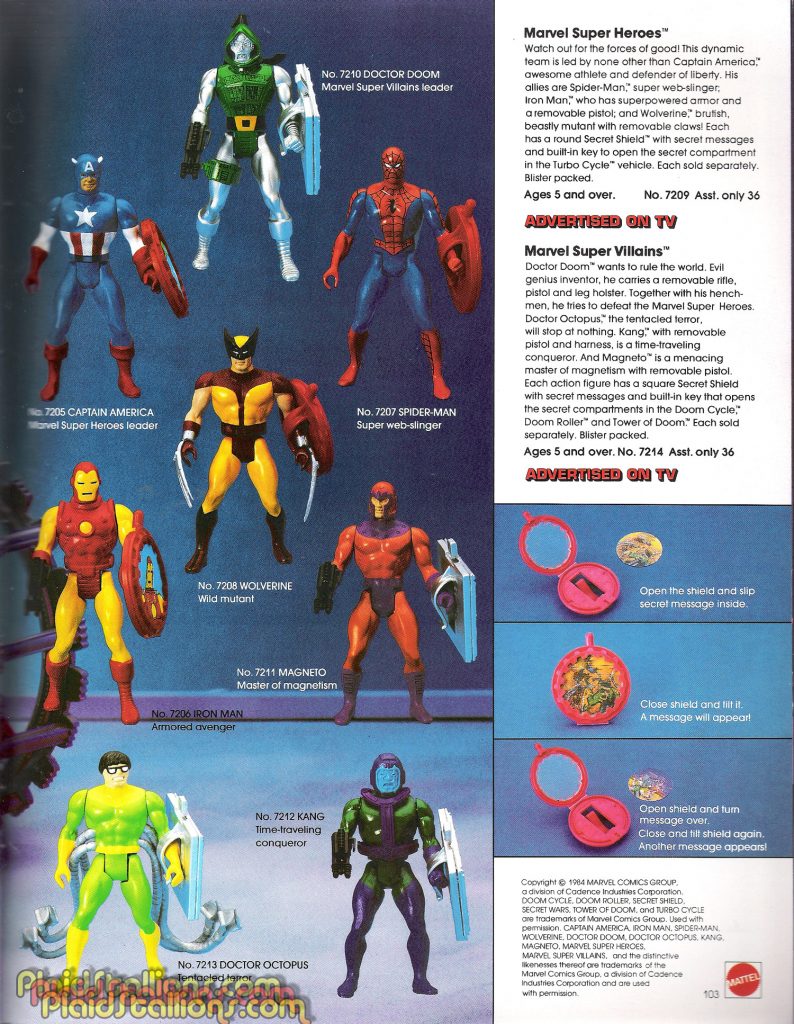 The Initial Secret Wars offering is fairly logical save for the omission of the Hulk (probably because he required a new body style) but Wolverine was a great choice to kick off the line given his rising popularity. Kang was not a popular figure and I believe the biggest pegwarmer of the 1980s. As assortments continued, character choices didn't make a great deal of sense.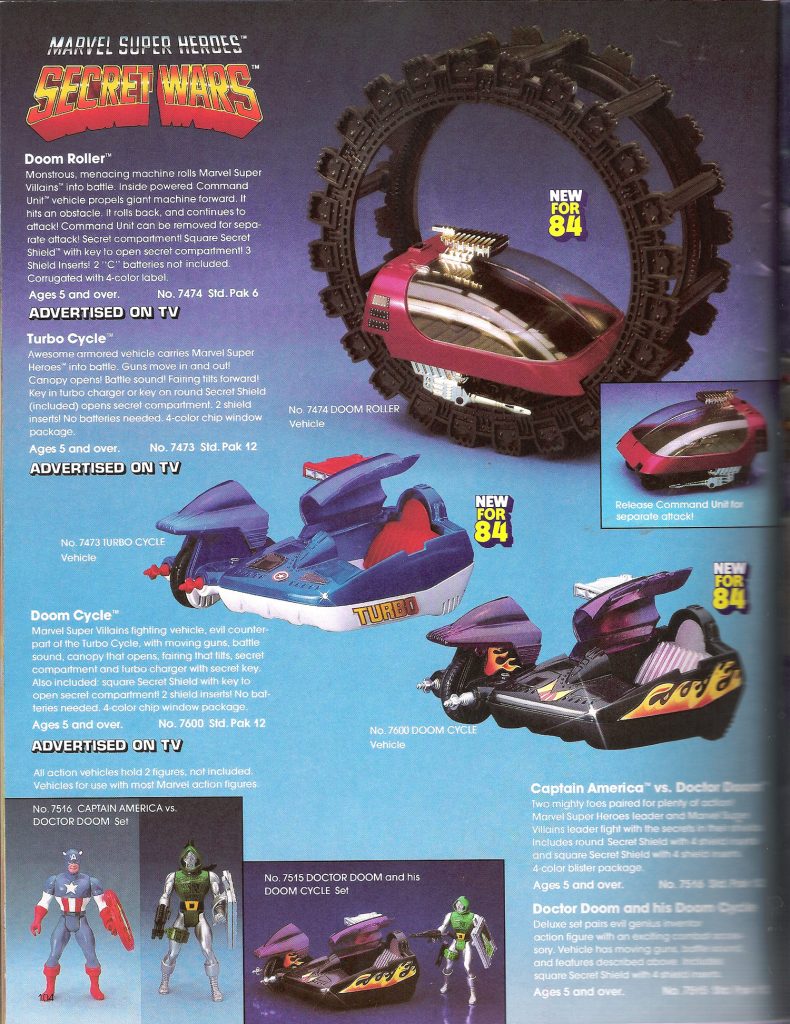 Not many Marvel characters have their own "Batmobile" so Mattel created a series of quasi-futuristic vehicles for the line like the "Doom Roller" Later they would recycle the helicopter from the "Heroes in Action" series. The "Doom Vs Captain America" set shows Mattel's flair for creating multiple offerings by combining products, they use this formula to this day.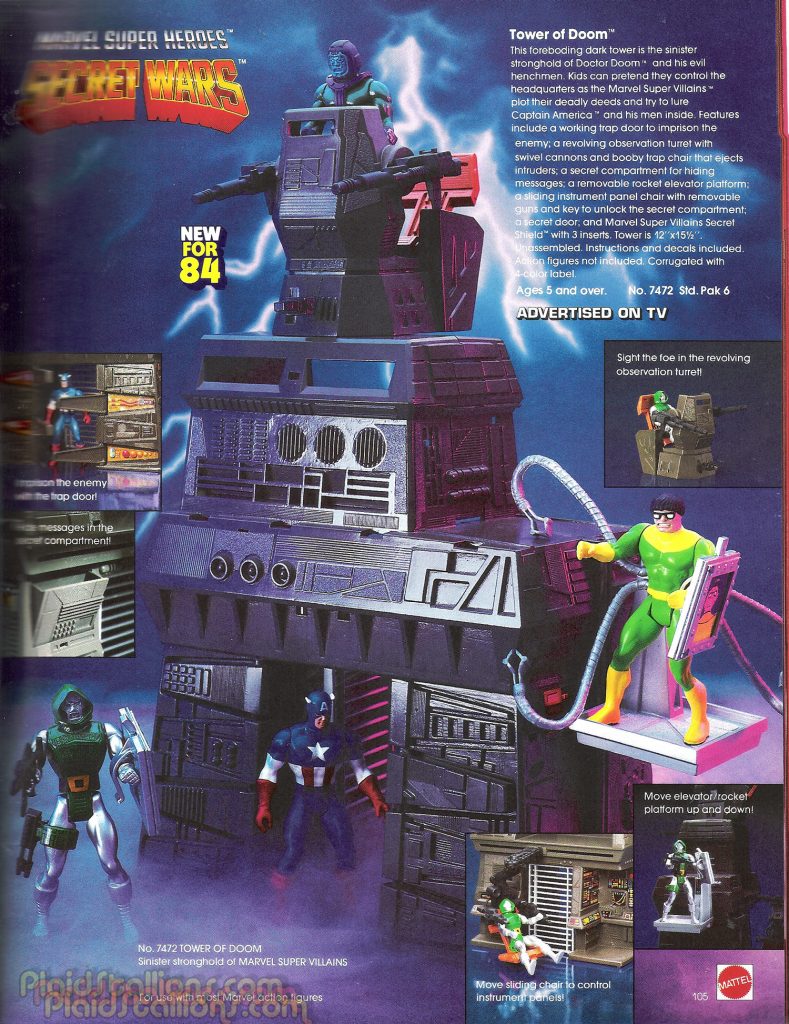 The Tower of Doom was the first playset released but the heroes would get their own (which was kind of dull) later on. According to my son, the Tower of Doom is a fun set, I bought it for him cheap at a toy show and he used it all the time with his figures. The lack of quality playsets these days makes me glad I could buy one of these for about what they sold for at retail back in 1984.
Issue 4 of Toy-Ventures magazine ships this June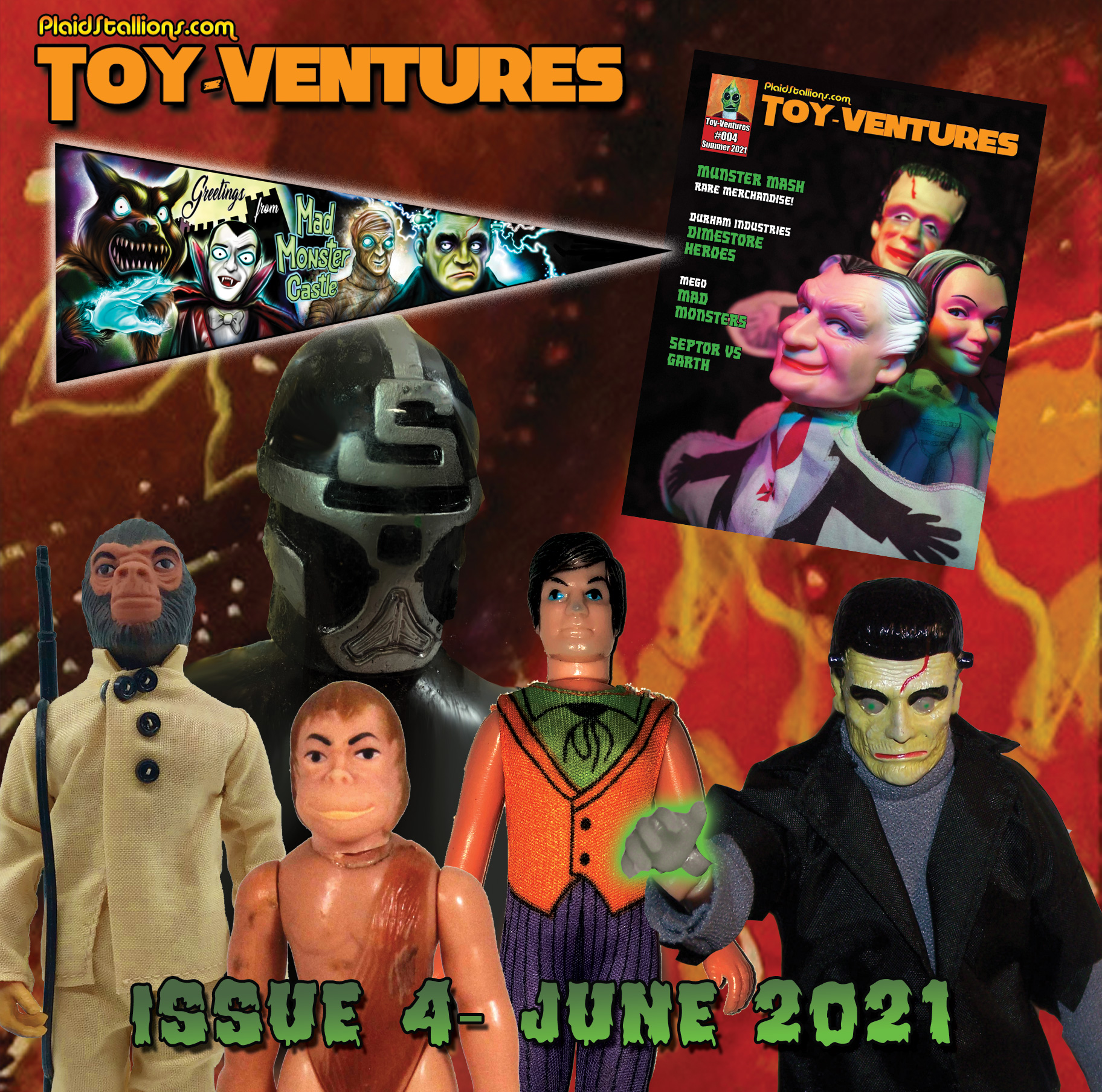 FACEBOOK GROUPS FROM PLAIDSTALLIONS

Pod Stallions is one of the most fun groups on Facebook.

Mego Knock Off Headquarters– The leading group discussing 70s dimestore goodness like figures from Azrak Hamway, Tomland and Lincoln Internationa, we talk vintage toys, not others.