1982 Ideal Team America Promo Catalog
Ideal Team America Promo Catalog
After years of being marketed as an Evel Knievel toy line, Ideal toys had a severe problem with Knievel's career hitting rock bottom. They had a hit toy concept but needed a new marketing method. Ideal tried classic monsters with the Scare Cycles in 1979 but regrouped and launched Team America in  1980.
Armed with a TV budget and a comic tie-in with Marvel, the gambit paid off. So much so that in its third year, Team America added figures of the Team America comics characters themselves, including the mysterious marauder. They also added a familiar face to the team, Marvel's Captain America.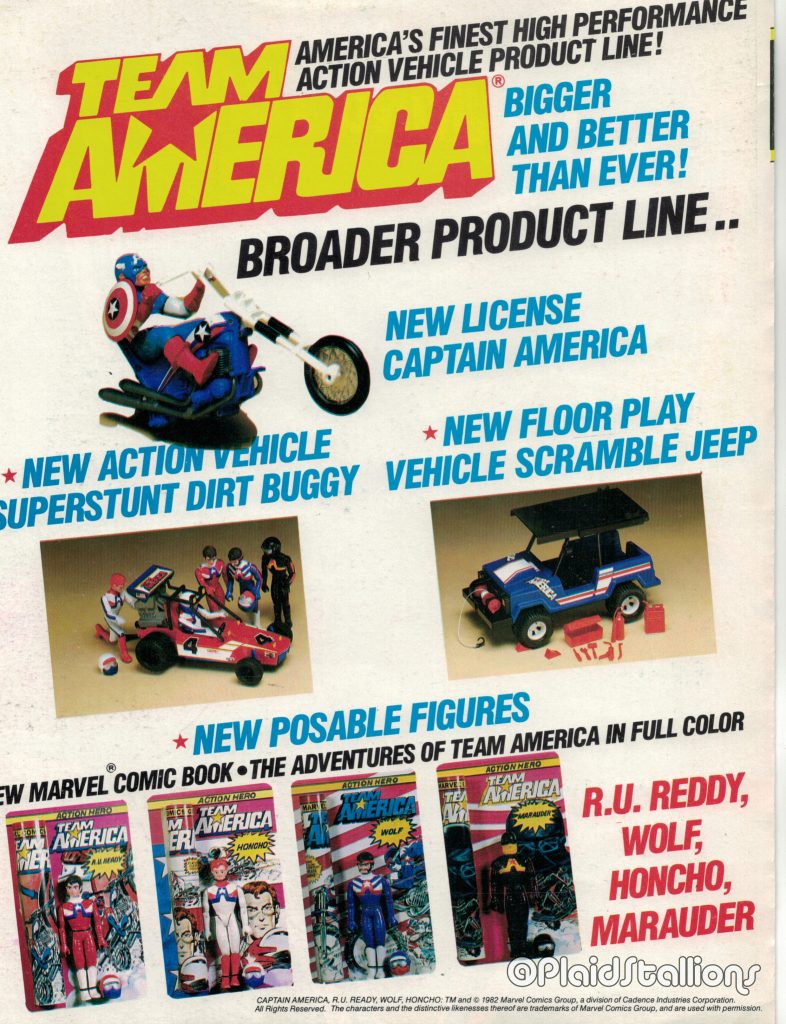 The proposed Team America vehicles were also from Evel Knievel tooling.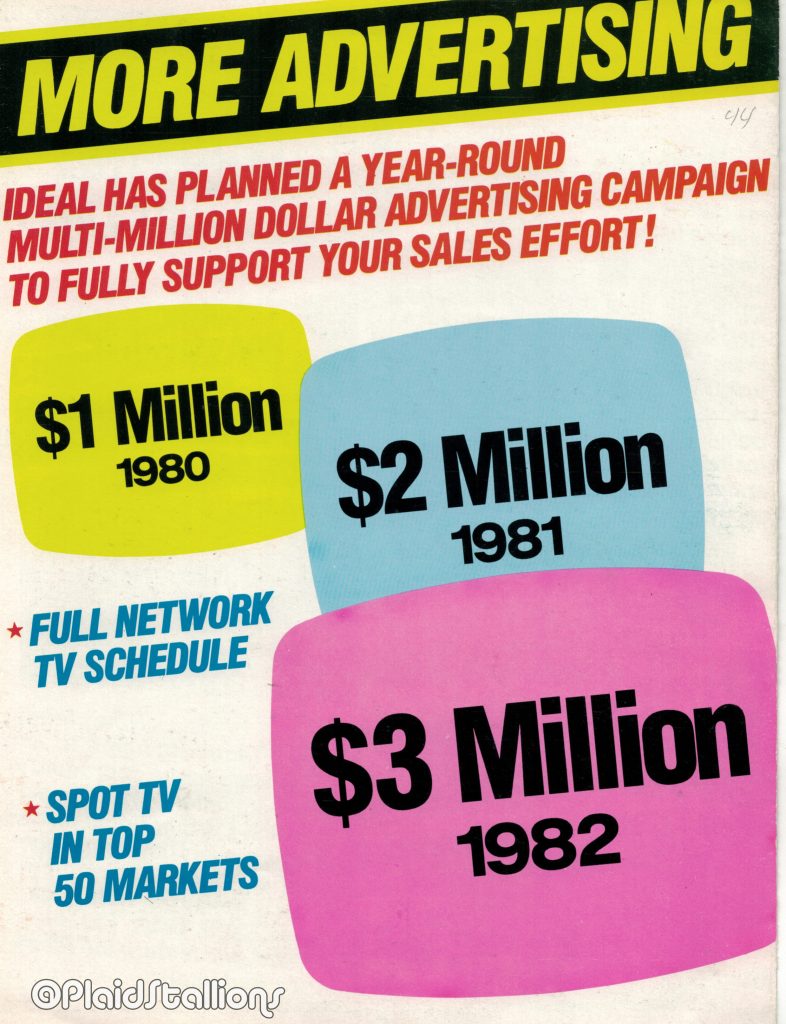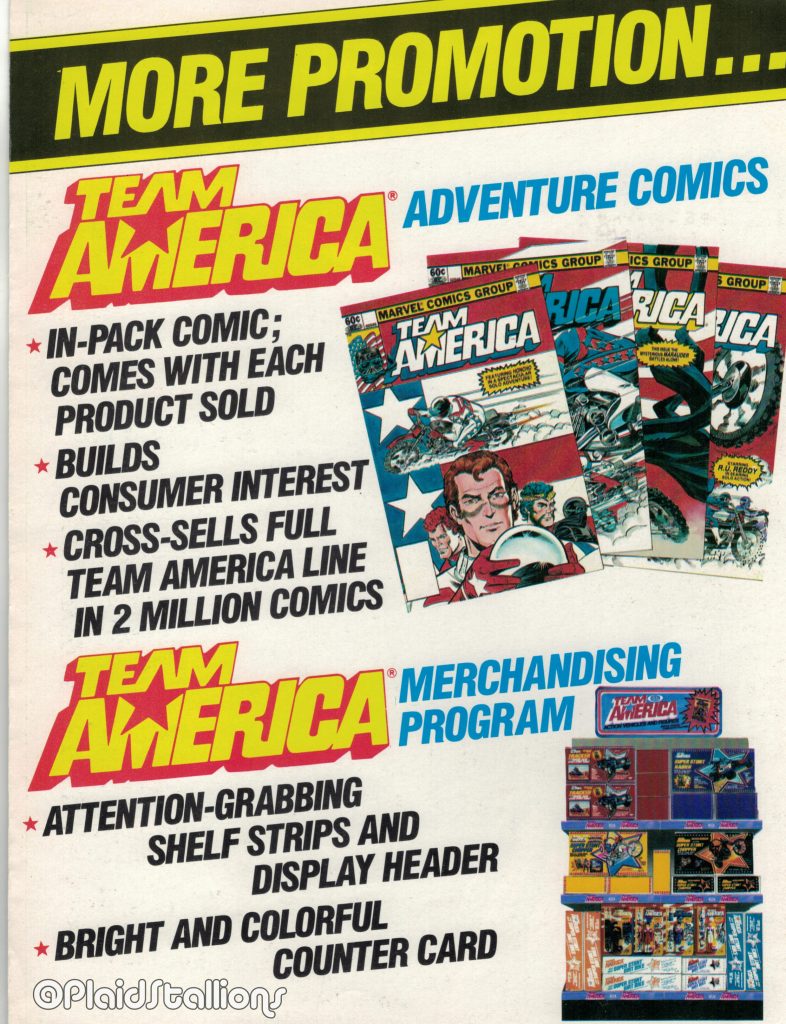 I'm not ashamed to admit that I bought those comics and really enjoyed them. Never saw the toys, however.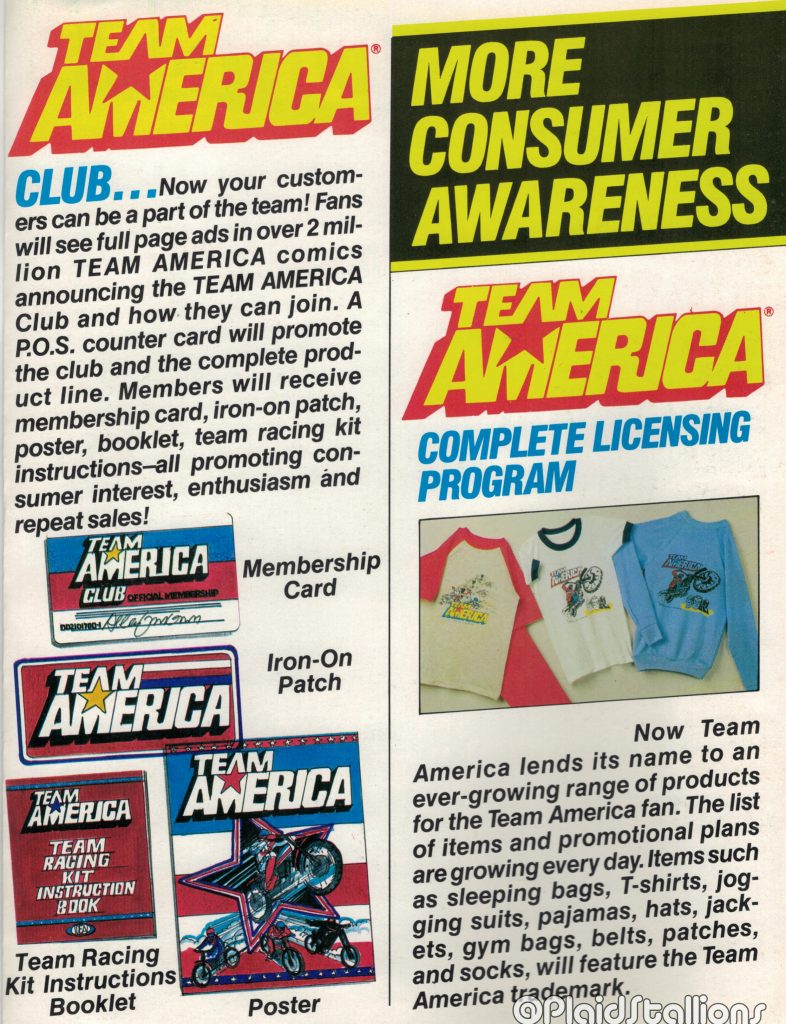 I wonder how many licensed Team America products were made?
You can now subscribe to Toy-Ventures magazine, never miss an issue and be insured a pre-order premium every time.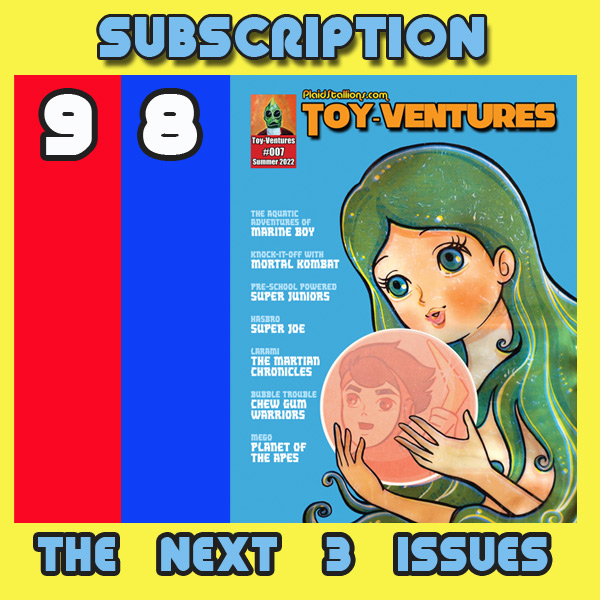 Our newest book "Knock-Offs: Totally, Unauthorized Action Figures," is now available. It's 130 pages of bootleg goodness.
You can get this new book via the PlaidStallions Shop , On Amazon (Affiliate Link) or on eBay (eBay Link)
Our book Rack Toys, Cheap, Crazed Playthings is now available again! Order through our Affiliate Link
Order Rack Toys 2.0 Here through our Affiliate Link►https://amzn.to/3Bkm9z1
FACEBOOK GROUPS FROM PLAIDSTALLIONS

Pod Stallions is based on our podcast and is one of the most fun groups on Facebook. Toys, Comics, Movies, TV, it's all up for grabs and remember, you keep the glass! If you like our show, then you have found your tribe.

Mego Knock Off Headquarters– The leading group discussing 70s Dime store knock-offs and bootleg action figures, we talk vintage toys and not others. We know the difference between Astro Apes and Action Apeman.  It's a fun group where we talk about Lincoln International, AHI, Mighty Gary, Tomland, Bogi, Demo Man, Mortoys, and other generic greats.
5 Awesome Things on eBay