1971 Mattel Sea Devils Catalog
In the 1960s, Mattel had a great deal of success with their "Major Matt Mason" line of toys, but when Neal Armstrong stepped on the moon and discovered nothing, interest in space race toys crashed and burned.
Mattel logically thought to spin the concept off to a more earth-bound concept and created "The Sea Devils" underwater explorers featuring the same bendable body style as Matt had. Leading the expedition was now Commander Chuck Carter and his sidekick Rock Riley as they explored the ocean's depths.
Sea Devils are something I've wanted to feature on PS, mostly because I find it an awesome line of toys, and two, for some reason it just fell flat and rarely gets talked about.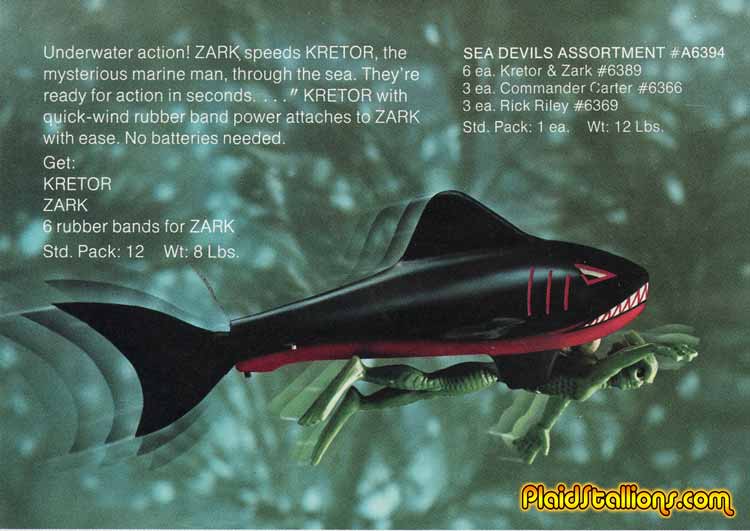 New for 1971 were Kretor and Zark, the "aliens" of the line.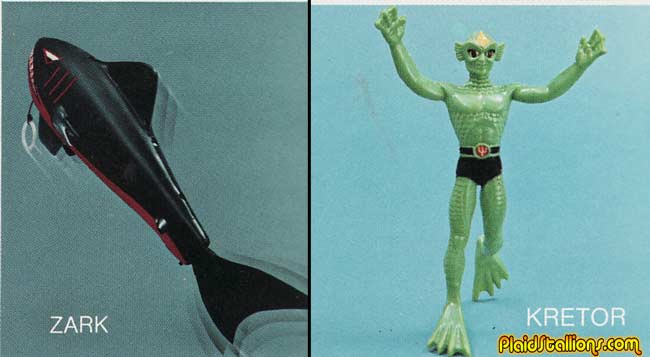 I love that Mattel didn't left the decision if Kretor was a villain or an ally to the kids.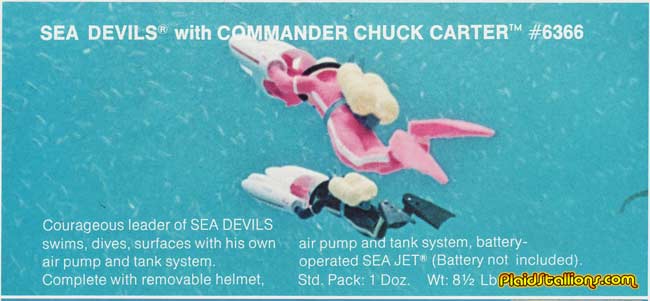 Leader of the Sea Devils, Commander Chuck Carter wore a cool red diving suit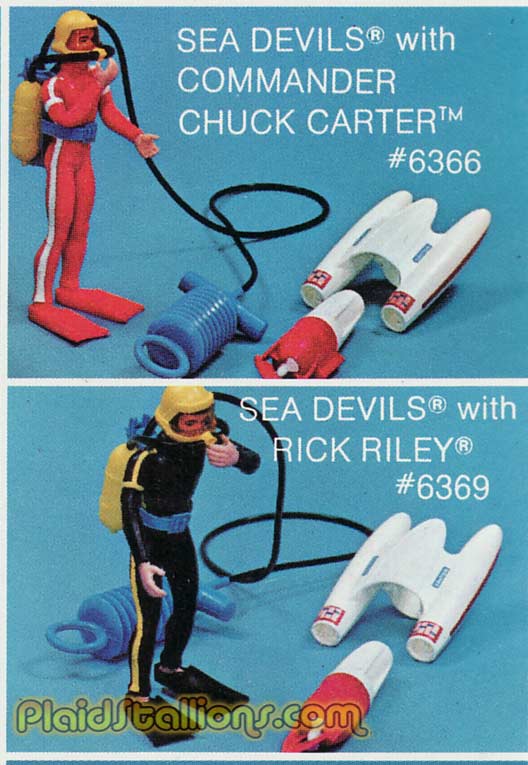 The Rick Riley figure would resurface (tee hee) as part of the Mego World War 2 series of figures, you can see him at the Mego Museum.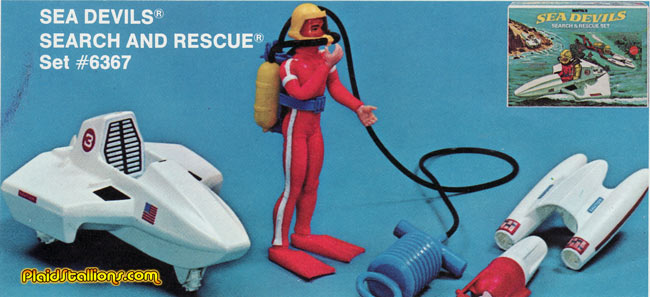 Search and Rescue set, as I mentioned earlier, all of this stuff is hard to find now. Mattel did really small numbers it seems.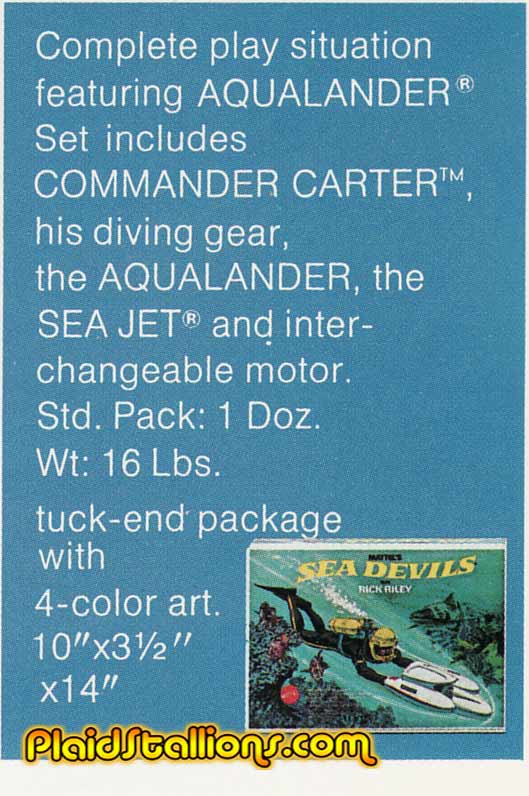 GET Issue 3 of Toy-Ventures here!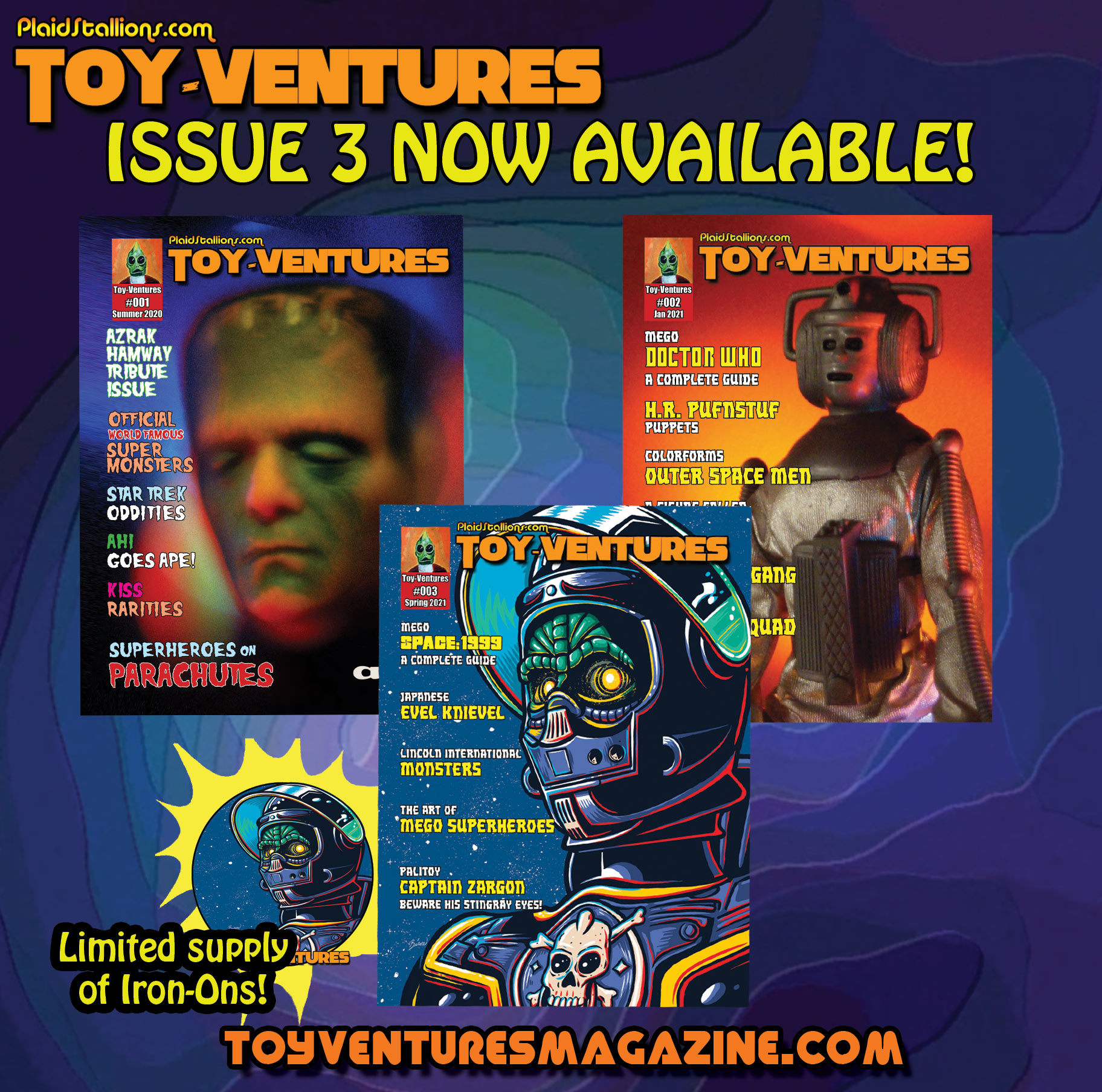 FACEBOOK GROUPS FROM PLAIDSTALLIONS

Pod Stallions is one of the most fun groups on Facebook.

Mego Knock Off Headquarters– The leading group discussing 70s dimestore goodness, we talk vintage toys, not others!