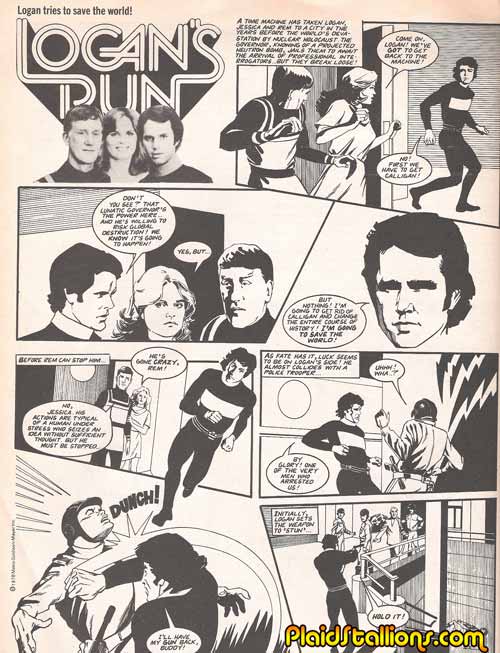 I haven't done an installment of TV comics in over a year so I might as well do one of my favourites, Logan's Run. This is again from the amazing British weekly called "Look In" that I wished we had as kids. Logan's Run got a Marvel comic in the US but it was based on the movie and I'm more of a fan of the shortlived 1978 TV Series starring Gregory "Gonzo from Trapper John" Harrison.
The art is really nice and they've captured the look of the series, like a lot of these TV comics, most of the likeness shots are just direct swipes from promotional stills. You never get a good look at the characters in action scenes. I guess Look In never got a shot of the hover car that Logan, REM and Jessica drove because these comics always show them in the Sandman vehicle [/nerd]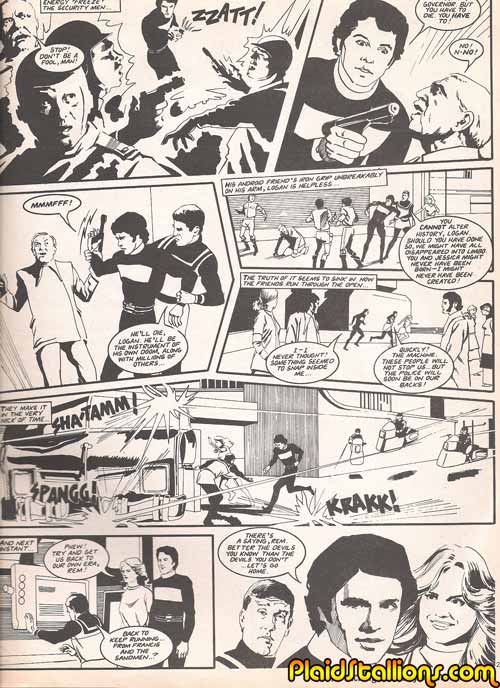 One of these days I'm going to buy every issue of these and compile them into a gallery, mostly because I just want to read it….