Toy-Ventures Magazine Issue 6 is ready to order!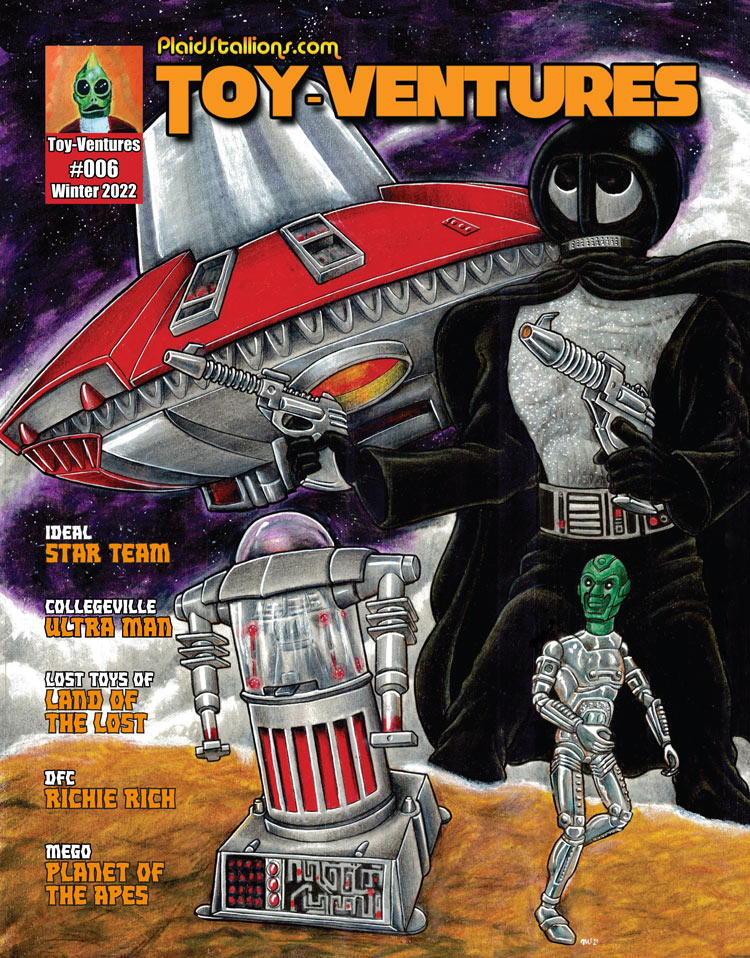 Hey folks, I'm happy to say that Issue 6 is finally on the press, finding paper in 2022 isn't fun but we got there! 
It's a really great issue and one I'm proud of so let me walk you through it. First off, the striking cover is by my friend Dave Waugh, he was my first choice for this and well, he was the right choice. In our first conversation, he came up with the idea of doing a parody of the "Star Crash" poster.

Our cover story and main feature is  S.T.A.R Wars by David Lockwood (special thanks to John Kent).
The Knock-Offs that defeated The Empire, the Ideal Toys Star Team. It's hard to defeat the Knight of Darkness.
 Ultra Mask by Corey LeChat Unmasking the 70s Ultraman College Halloween costume series. As usual Corey's design sense and wonderful writing style make this a stand-out piece on this iconic bit of history.
 S'up Riches – Jonathan Sternfield
Exploring the short-lived toy company Dimensions for Children and their line of Richie Rich Toys by the leading expert on Harvey comics merchandise.
Mego Planet of the Apes Part 2 –
Variations of the Apes! We continue our ongoing coverage of the Mego Planet of the Apes line with this look at the wave one figure variations. Special thanks to Mike Armes, Mike Jimenez, Steve Moore and William Wilson on this piece.
Lost Land of the Lost – Brian Heiler
Aw man, we could have had Sleestaks! A showcase of the 1976 LJN toy line that never was.
SPECIAL LIMITED TIME OFFER- If you order Toy-Ventures magazine issue 6 through our store, your issue will come with a limited-edition fold-out Star Team movie poster based on the classic Star Wars rip-off "Star Crash".This limited edition Dave Waugh poster will sell out fast.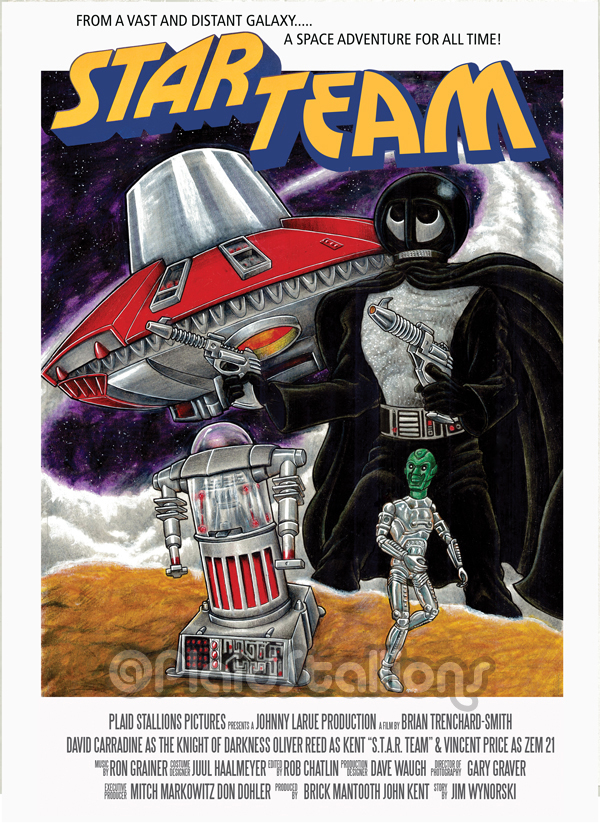 The Future is Bright!
Really pleased to announce that Toy-Ventures magazine will be available in a big way in the coming months. We've just received an incredible order that will see the magazine at retail across the world. Tag us if you see it! @plaidstallions
KNOCK-OFFS IS BEING REPRINTED!
I am elated to announce that the second printing of Knock-Offs: Totally Unauthorized Action Figures is fully underway. The first printing sold out in a record 30 days and is the most successful publication we've ever produced. 
There really won't be any noticeable difference between the 1st and 2nd printing. I fixed a couple of things that bugged me that nobody but me would notice.
Look for it in the Diamond Catalog this March. Please tell your LCS to consider stocking it.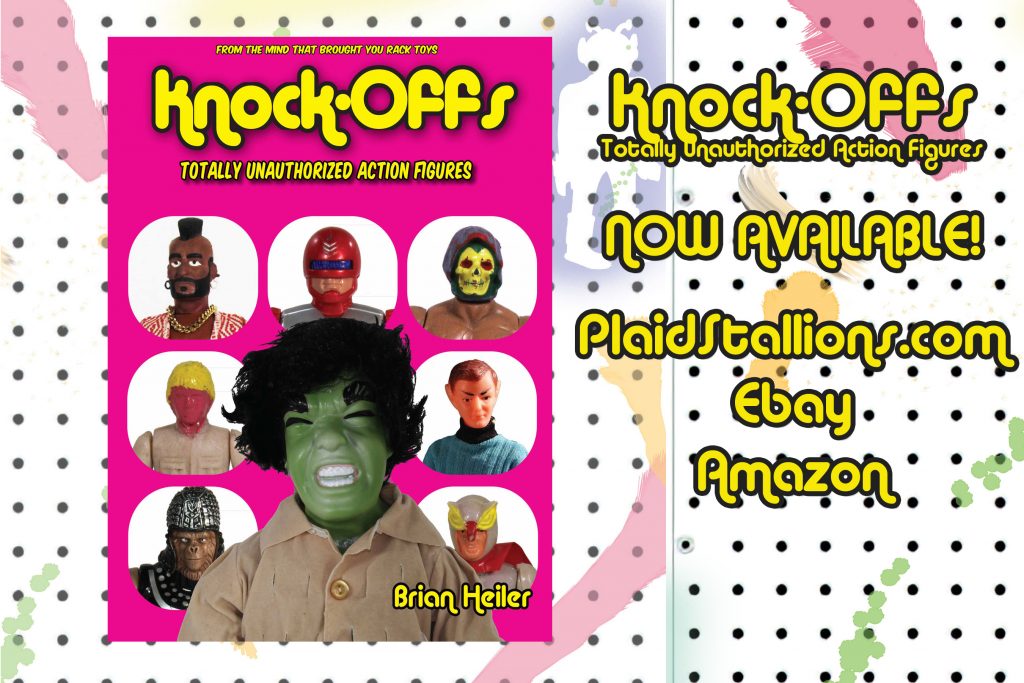 You can get this new book via the PlaidStallions Shop , On Amazon (Affiliate Link) or on eBay (eBay Link)
RACK TOYS IS BACK IN STOCK! GET THE BUNDLE OF BOTH BOOKS SIGNED!
Our book Rack Toys, Cheap, Crazed Playthings is now available again! Order through our Affiliate Link
Order Rack Toys 2.0 Here through our Affiliate Link►https://amzn.to/3Bkm9z1
Toy-Ventures Magazine is our newest creation, an old-school print magazine about vintage toys! Professionally laid out and written, each issue is brimming with obscure and rare toys from companies such as Mego, Kenner, Remco, AHI, and much more. Monsters, Superheroes, Adventurers, Knock Offs, Apes, and so much more, it's in Toy-Ventures.
Toy-Ventures Issue 5 is available now:
Ebay: https://ebay.us/XSS1X7
Plaid Stallions Store: https://plaidstallions.com/reboot/shop/
Amazon Affilitate Link:https://amzn.to/3d9Q0AS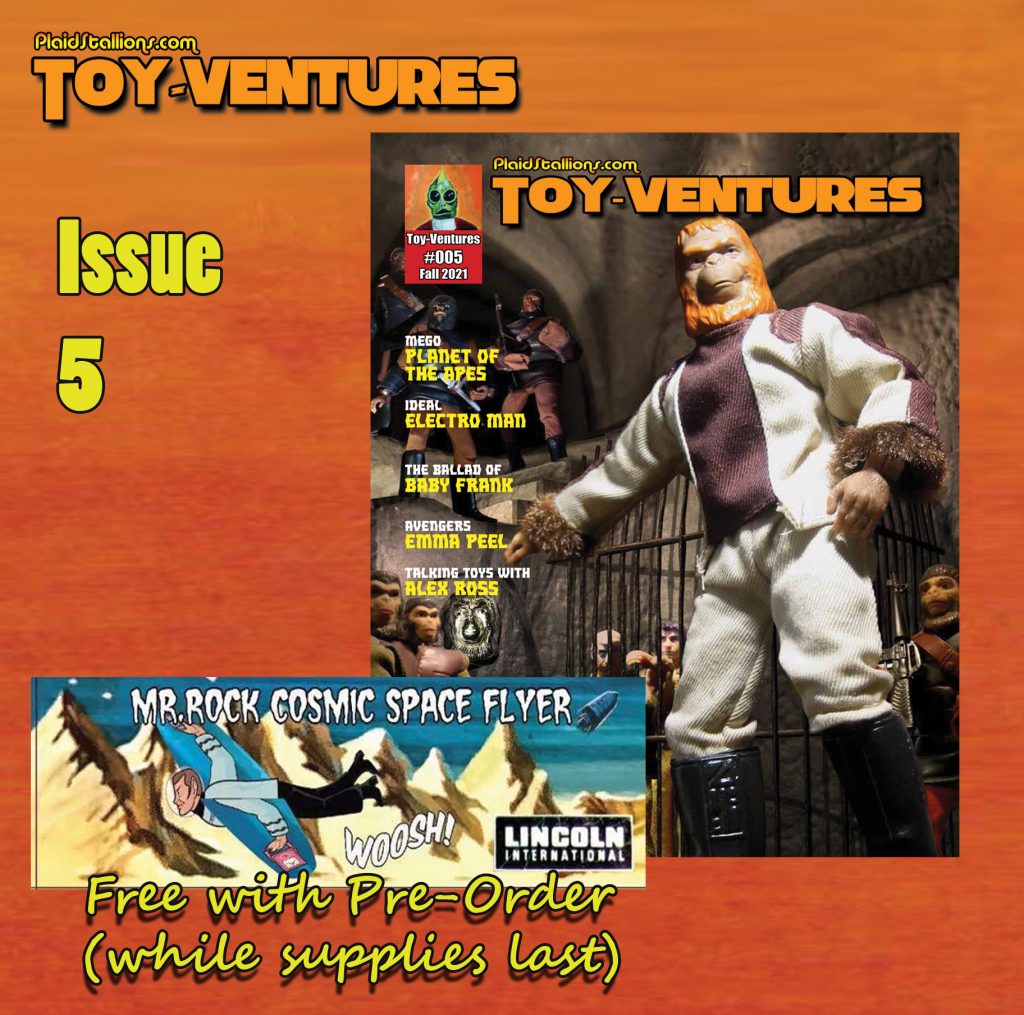 FACEBOOK GROUPS FROM PLAIDSTALLIONS

Pod Stallions is one of the most fun groups on Facebook. Toys, Comics, Movies, TV, it's all up for grabs and remember, you keep the glass!

Mego Knock Off Headquarters– The leading group discussing 70s Dime store knock-offs of Mego action figures, we talk vintage toys and not others. We know the difference between Astro Apes and Action Apeman! It's a really fun group where we talk about Lincoln International, AHI, Tomland, Bogi, Demo Man, Mortoy, and other generic greats.
toy-ventures magazine