Toy-Ventures Issue 5 is ready for Pre-Order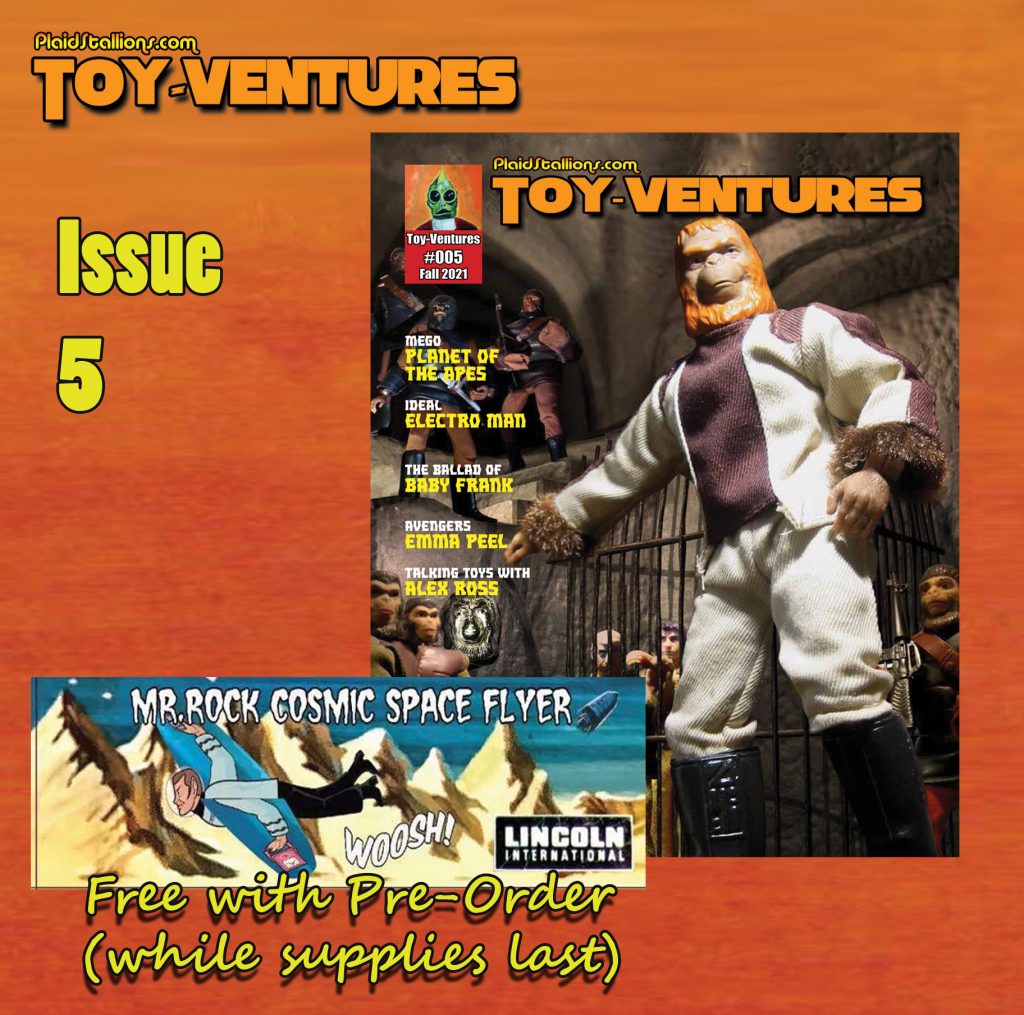 I'm so thrilled to be able to announce that Plaid Stallions Toy-Ventures Magazine issue 5 is now available for Pre-Order (shipping this September).
Our Cover artist for this issue is the amazing Robyn Adams.
Let's dig into what's in between the covers, shall we?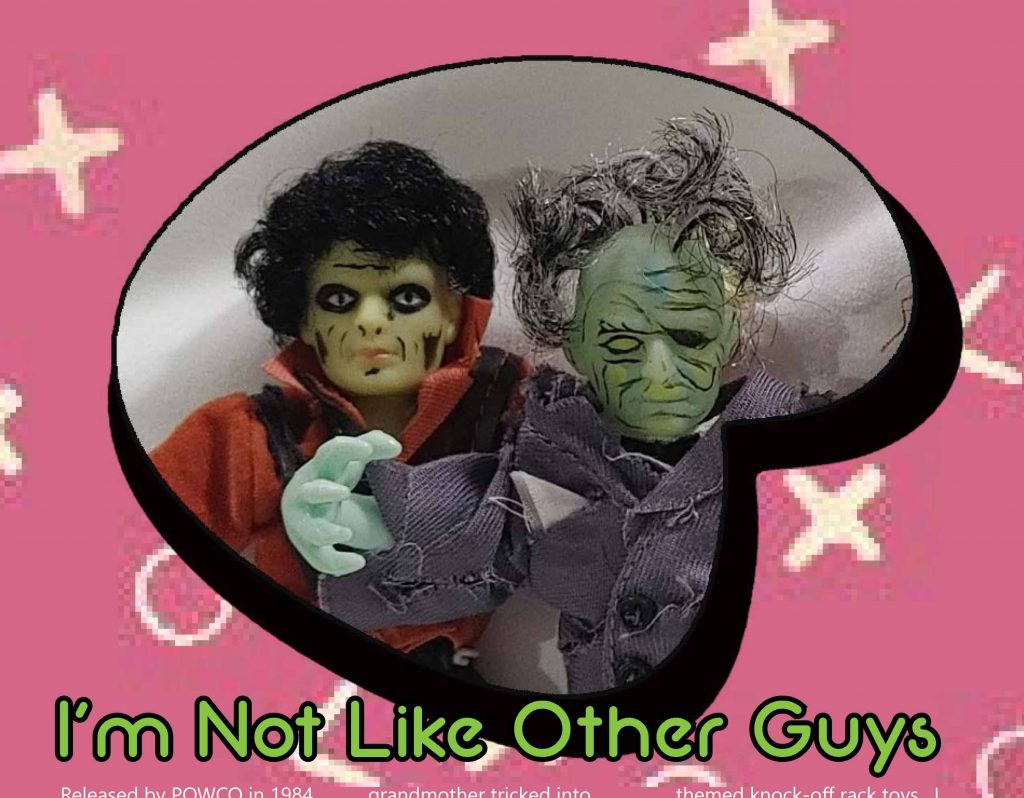 I'm Not Like Other Guys– New contributor Tyler Ham joins us with a wonderful look at the cheeky line of toys based on the Michael Jackson "Thriller" video. The Powco toys Thriller line is charming 80s knock-off gold.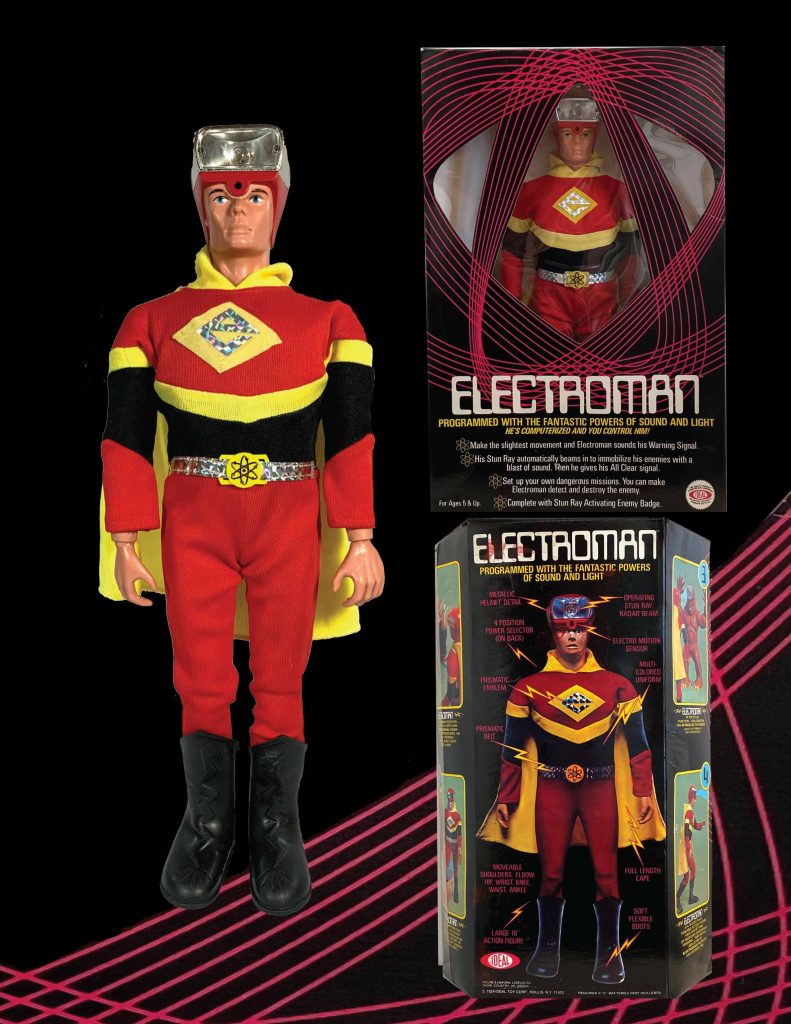 ElectroWow– David Lockwood gives us the history of the amazing exploits of Ideal's Electroman and Zogg, bring some batteries.
The Ballad of Baby Frankenstein– Corey LeChat explores Universal's cute version of the Frankenstein Monster and all the associated merchandise.
Toydom Come– Comics legend Alex Ross sits down with PodStallions' Jason Lenzi and talks about his favourite vintage toys and reveals several fun bits of trivia.
Ms. Peel, we're needed– Corey LeChat explores the rare 1960s figure based on the Avenger's most popular character, Emma Peel.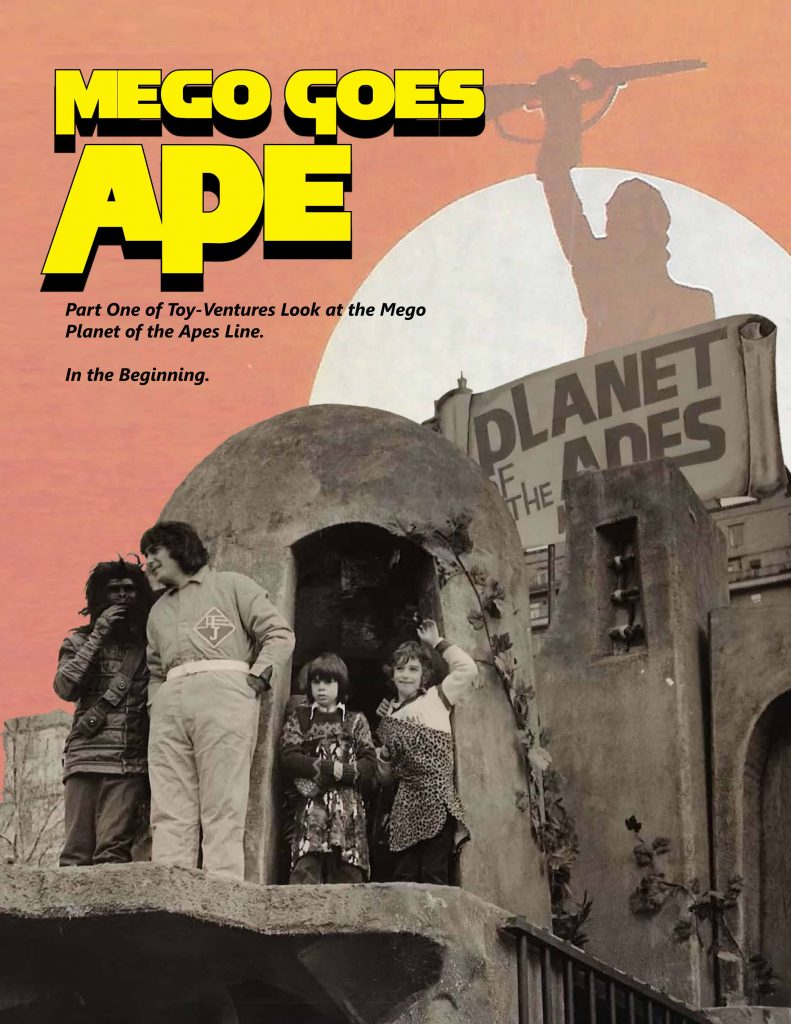 Mego Planet of the Apes Part 1– A multi-issue series focusing on the Mego Planet of the Apes line, part one is a discussion with Marty Abrams about his near 50-year relationship with the brand.
SPECIAL LIMITED TIME OFFER– If you order through our store, your issue will come with a limited-edition Mr. Rock Cosmic Space Flyer. Supplies are limited, this will not be available through any other offer.
Check out our latest Live Stream!
GET TOY-VENTURES MAGAZINE:
Ebay: https://ebay.us/XSS1X7
PS Store: https://plaidstallions.com/reboot/shop/
Follow PlaidStallions on Social Media:
Twitter ► https://bit.ly/2UzxQ5q
Facebook ► https://bit.ly/3mfY73R
Instagram ►https://bit.ly/3yZ3kAV
Website ► https://bit.ly/3yZ3kAV
Buy Toy-Ventures Magazine here
https://plaidstallions.com/reboot/shop/
Pod Stallions Facebook Group
https://www.facebook.com/groups/podstallions
Toy-Ventures Magazine is our newest creation, an old-school print magazine about vintage toys! Professionally laid out and written, each issue is brimming with obscure and rare toys from companies such as Mego, Kenner, Remco, AHI, and much more. Monsters, Superheroes, Adventurers, Knock Offs, Apes, and so much more, it's in Toy-Ventures.
Toy-Ventures Issue 4 is available now:
Ebay: https://ebay.us/XSS1X7
Plaid Stallions Store: https://plaidstallions.com/reboot/shop/
Amazon:https://amzn.to/3d9Q0AS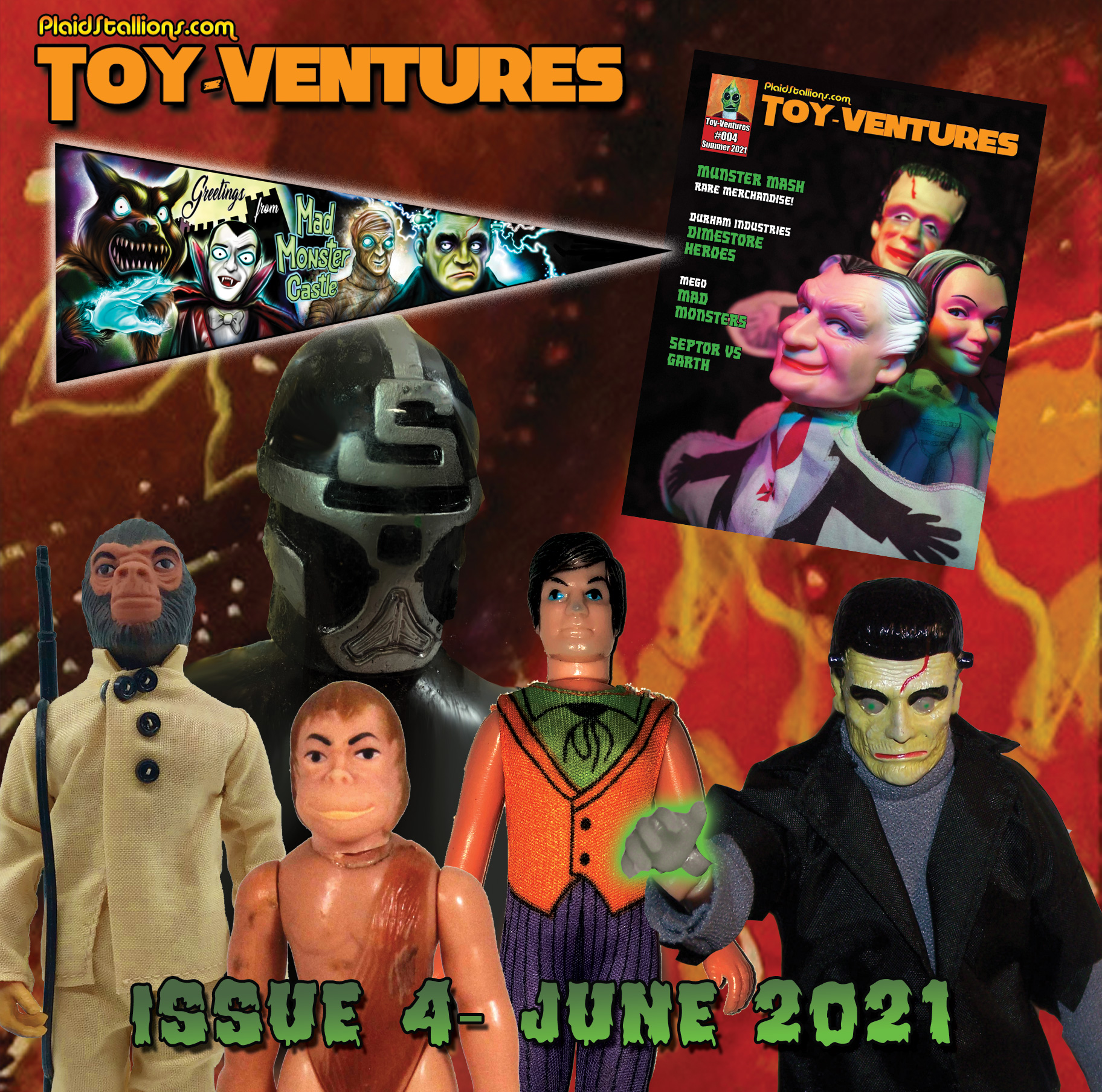 FACEBOOK GROUPS FROM PLAIDSTALLIONS

Pod Stallions is one of the most fun groups on Facebook. Toys, Comics, Movies, TV, it's all up for grabs and remember, you keep the glass!

Mego Knock Off Headquarters– The leading group discussing 70s Dime store knock-offs of Mego action figures, we talk vintage toys, not others. It's a fun group where we talk about Lincoln International, AHI, Tomland, and all those companies that never thought to put their name on things because….lawyers.