Toy-Ventures Magazine Issue 4 Now Shipping!
I'm so thrilled to be able to announce that Plaid Stallions Toy-Ventures Magazine issue 4 is now shipping!
Let's dig into what's in between the covers, shall we?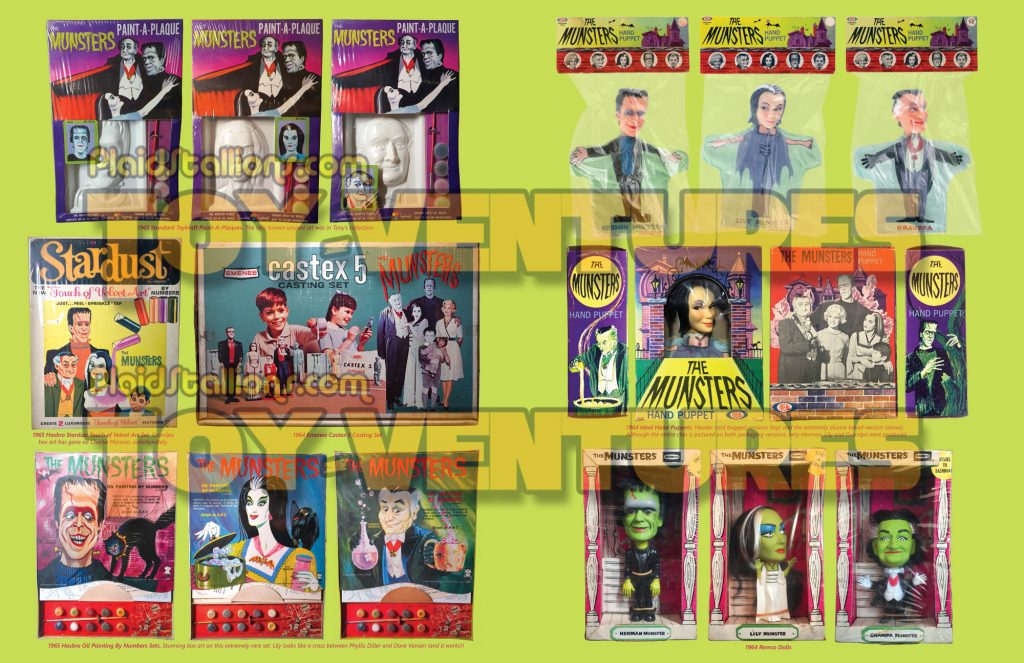 The Munster Mash– We're visiting 1313 Mocking Bird Lane when Corey LeChat gives us a tour of one of the greatest collections of Munster merchandise ever assembled. Many of these items have never been featured in print before.
Apemen down under– William Wilson has written a wonderful piece about this Australian line of Planet of the Apes knock off figures called "The Action Apemen"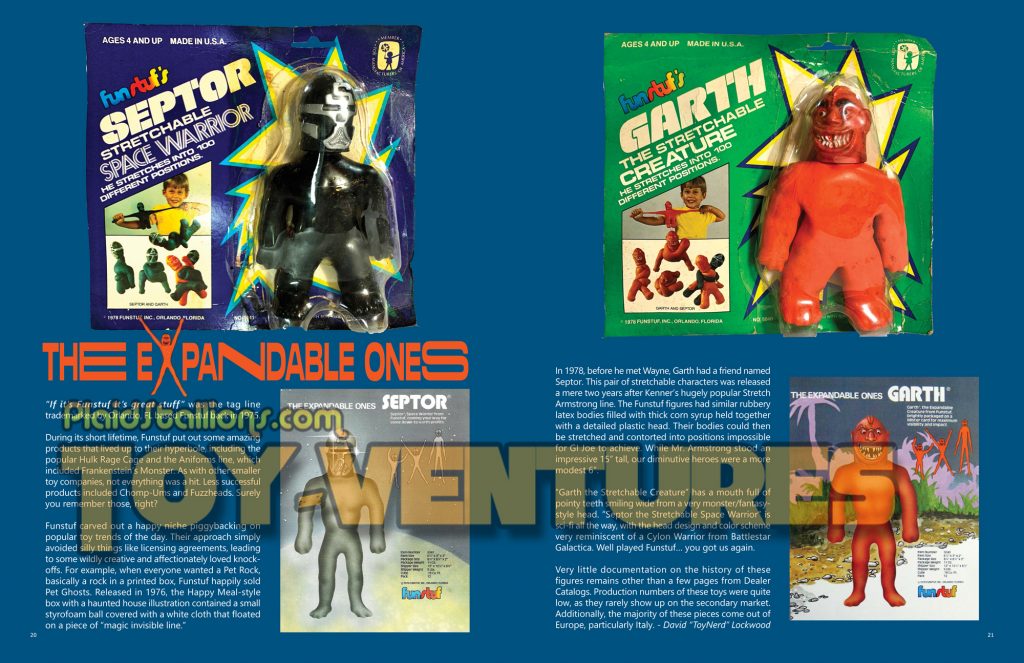 The Expandable ones– David Lockwood explores the stretchable superheroes and villains made by Funstuff in the early 1980s.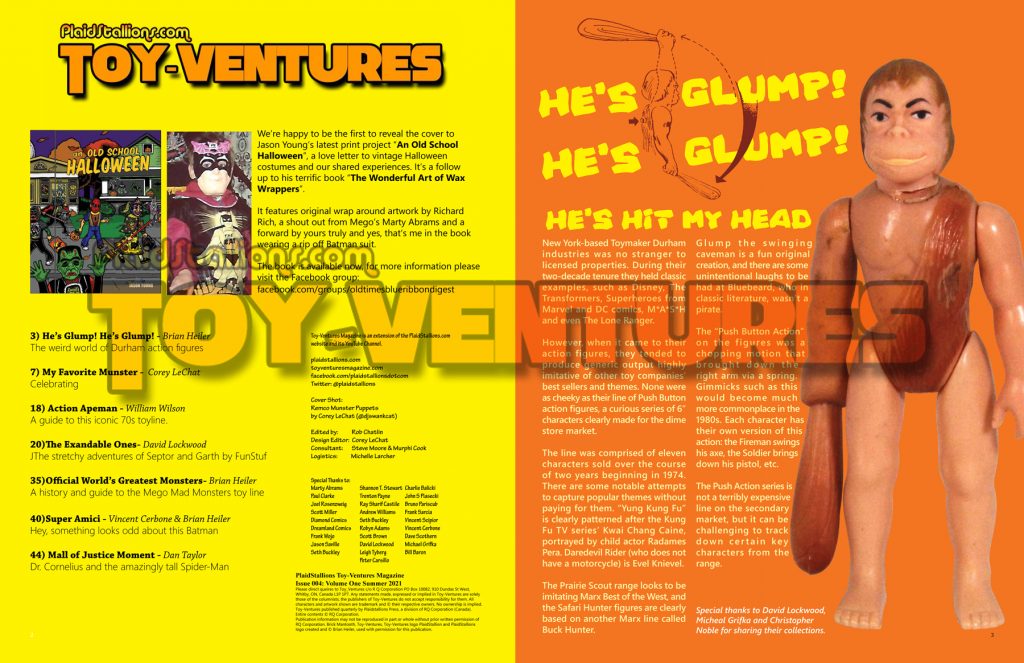 He's Glump! He's Glump!– We talk about the weird world of dime-store action heroes created by Durham from Yung Kung Fu to Glump the Caveman, it's a comprehensive guide.
Super Amicis– A fun pictorial guide to this cheeky line of figures based on the Mego World's Greatest Superheroes.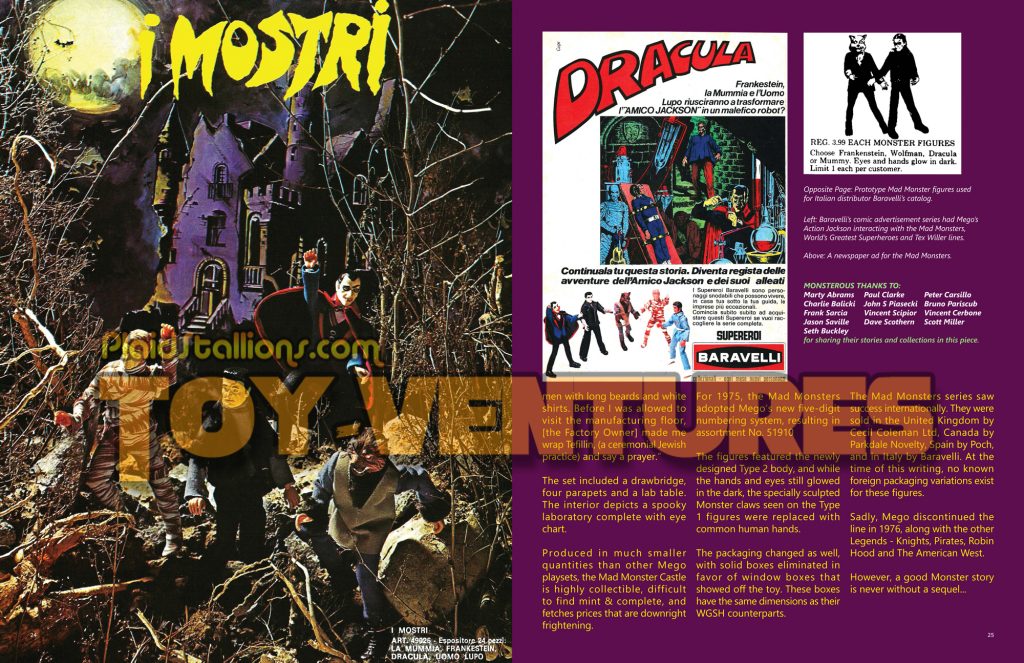 The Toy-Ventures Guide to the Mego Mad Monsters– This issue we take an exhaustive look at this wonderful glow in the dark figure line by Mego with input and anecdotes by Mego's own Marty Abrams.
LIMITED TIME OFFER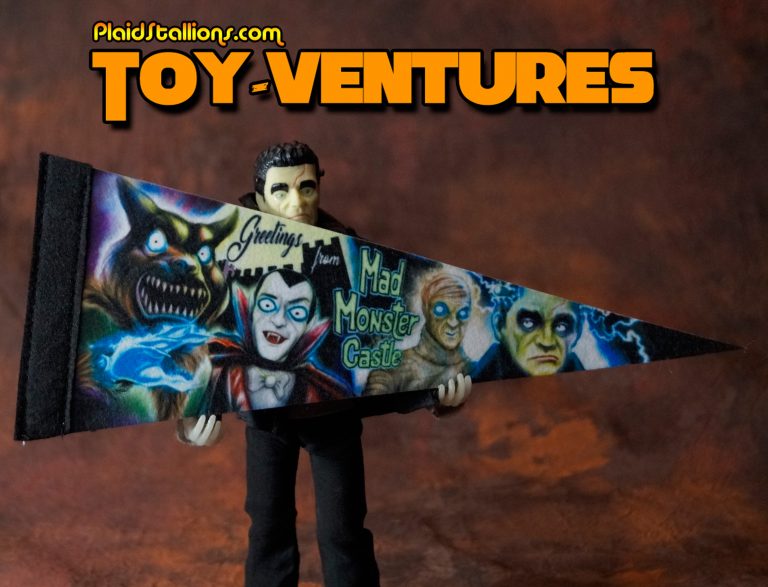 – If you order through our store, your issue will come with a limited edition Mad Monsters souvenir pennant. Supplies are limited, this will not be available through any other offer.
Thank you everyone for the fantastic growing support of Toy-Ventures, we really appreciate it when you spread the word as a small start-up, our best friend is word of mouth.
Ebay: https://ebay.us/XSS1X7
MM Store: http://www.megomuseum.com/odeon/store/products/
Amazon: This week
FACEBOOK GROUPS FROM PLAIDSTALLIONS

Pod Stallions is one of the most fun groups on Facebook. Join us for our all-day breakfast bar on Sundays and remember, you keep the glass!

Mego Knock Off Headquarters– The leading group discussing 70s dimestore goodness like Lincoln International, AHI, Tomland, Durham, you get the picture. Whether you like Mr. Rock or are more of an Astro Apes person, this is the group you need to be in.