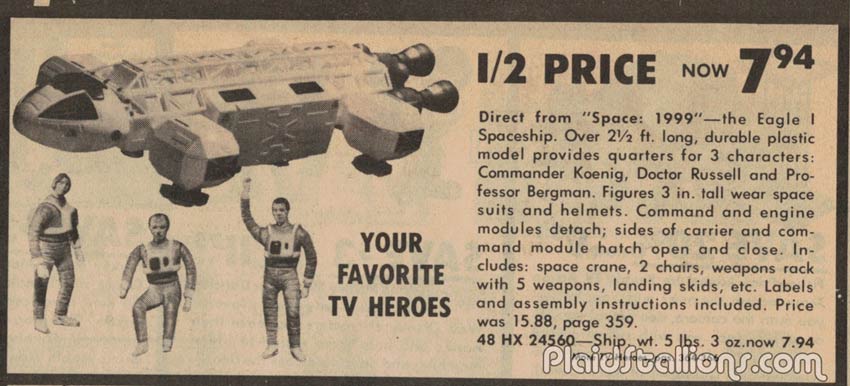 This wonderful piece from December 1977 arrived this week and while I plan to show case the whole thing in loving detail next Christmas, it's just to good not to share at least a little bit right now. Above is the Mattel Space:1999 Eagle which I think is on my 2014 wish list.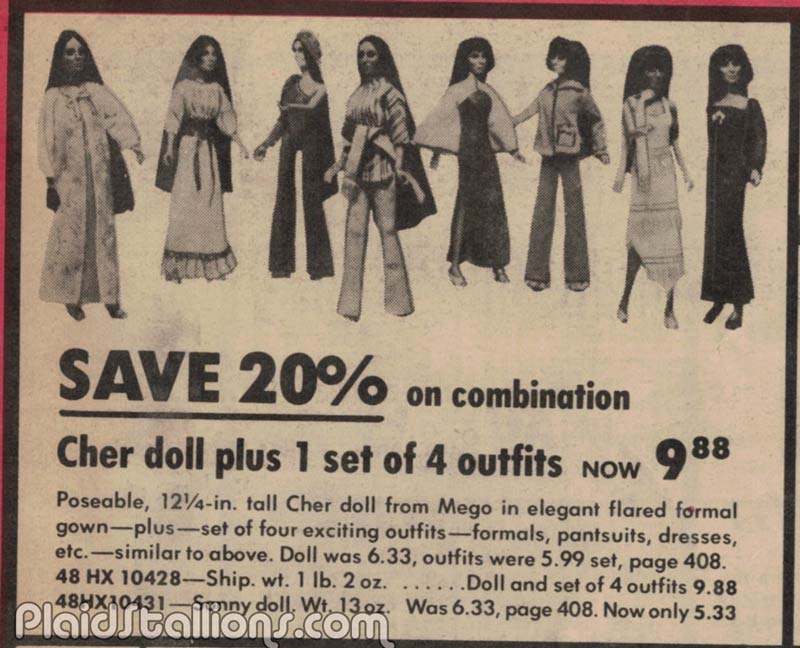 I think Cher's tenure at Mego burned brightly but not for a long time, she's already a good deal in 1977.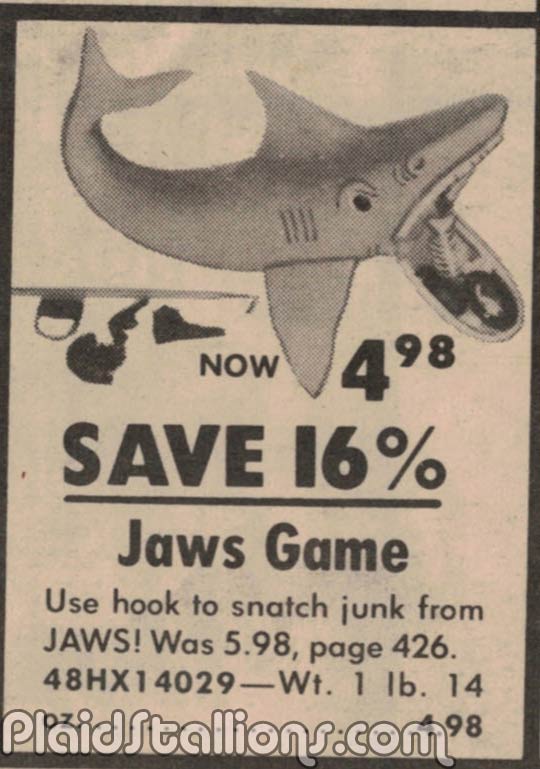 Ideal's Jaws Game is one of the most iconic game concepts of the 1970s.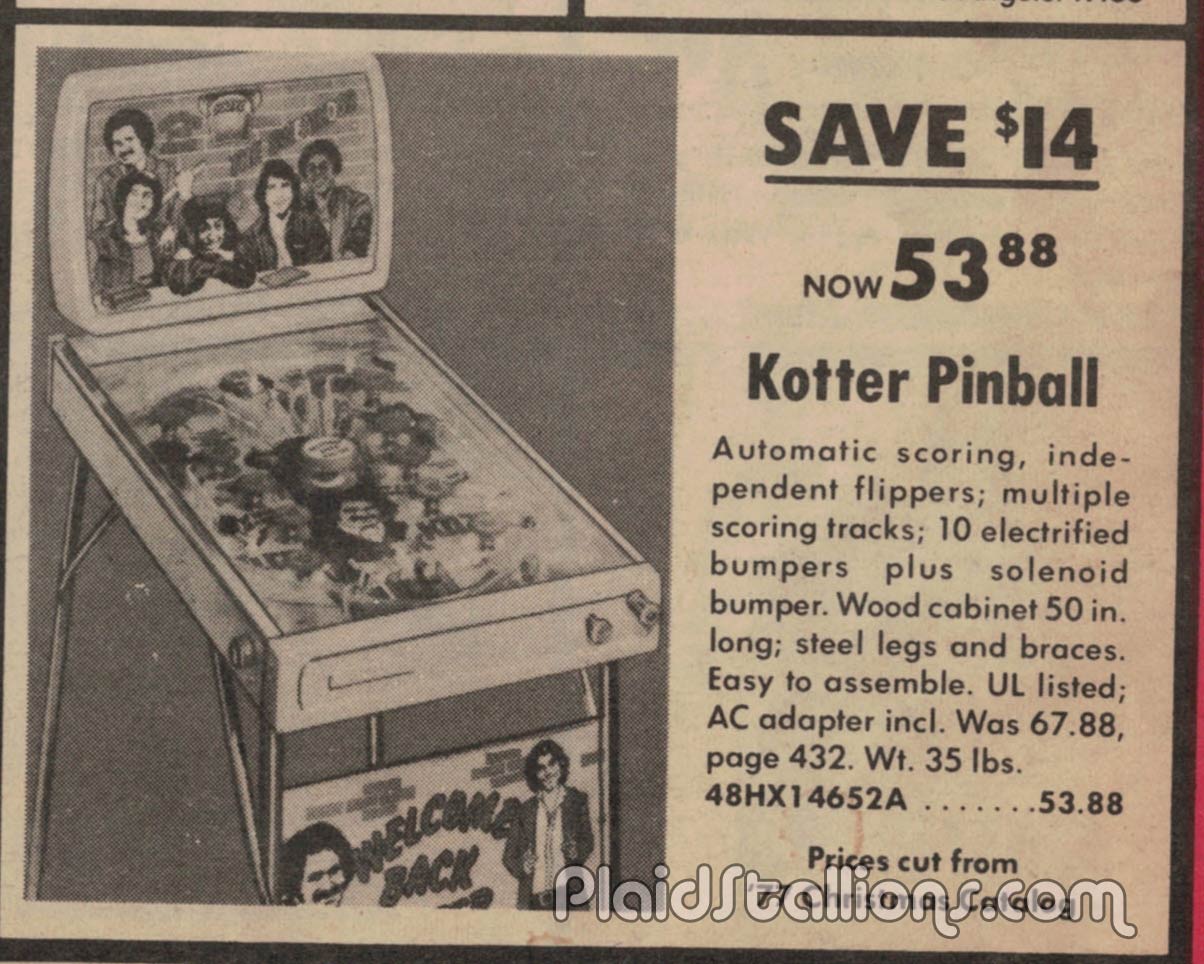 Welcome back Kotter pinball, I still kinda want one of these….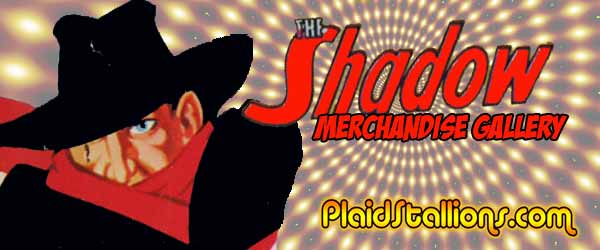 The Shadow Merchandise Gallery