The Ghost who walks (in pharmacy toy aisles)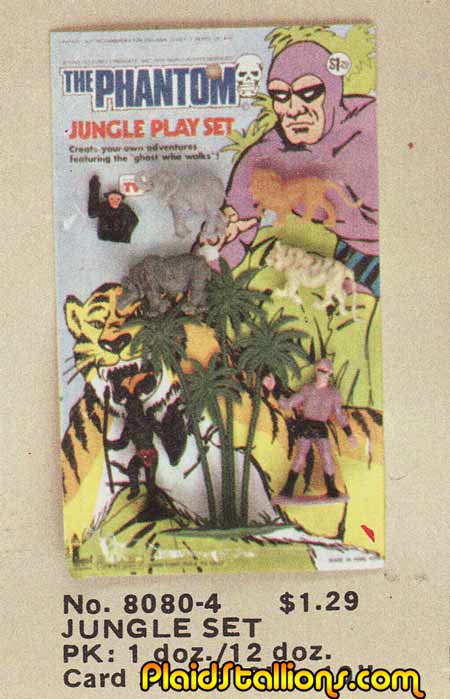 The Phantom got a lot of cool Rack Toy love in the 70s, which is pretty cool considering he didn't have a cartoon show to back him up.
I like all of the toys but this set, this one is something I'm actively searching for. Seriously, if you have one of these for sale, I've got a Tarzan set that is ever so lonely…….