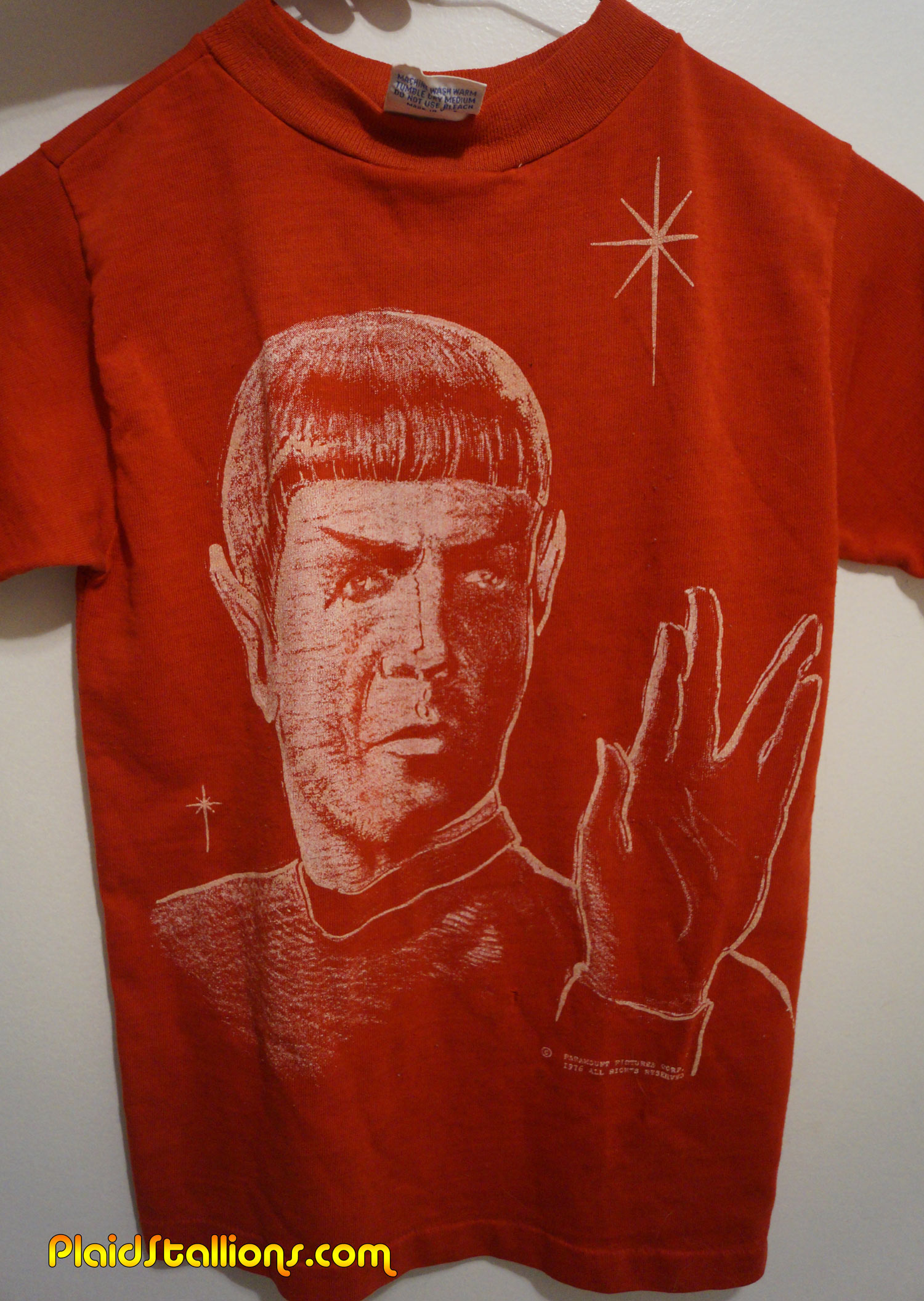 At this year's Mego Meet, I was gifted this amazing vintage Donmoor Star Trek T Shirt by my pal Corey. I'm told it's pretty rare but even if it wasn't, it's genuinely bad-ass.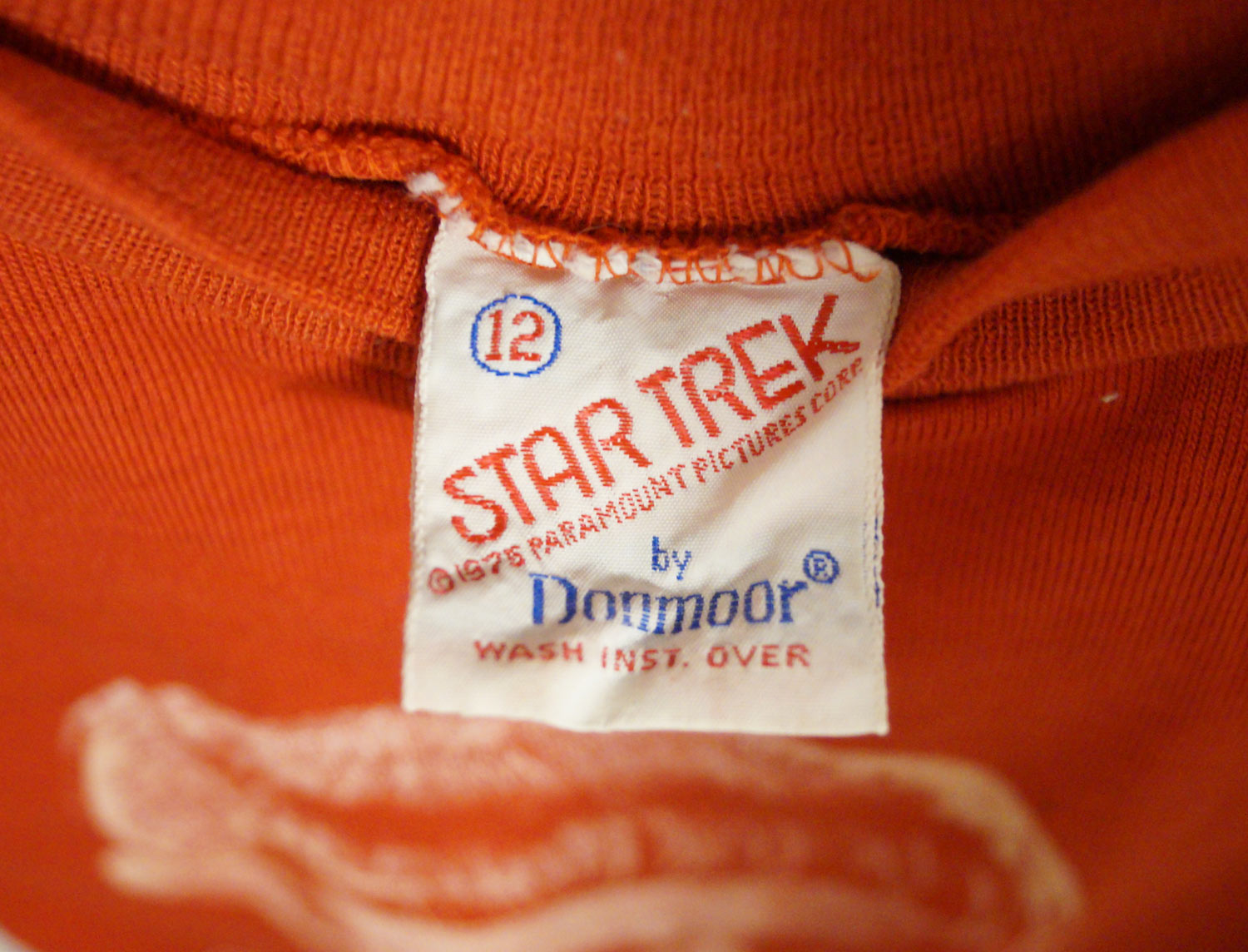 As a kid, I really wanted a Donmoor Star Trek uniform shirt but never got one (probably for the best), so collecting these is likely cathartic. I should point out that as an adult, I still don't wear Star Trek shirts.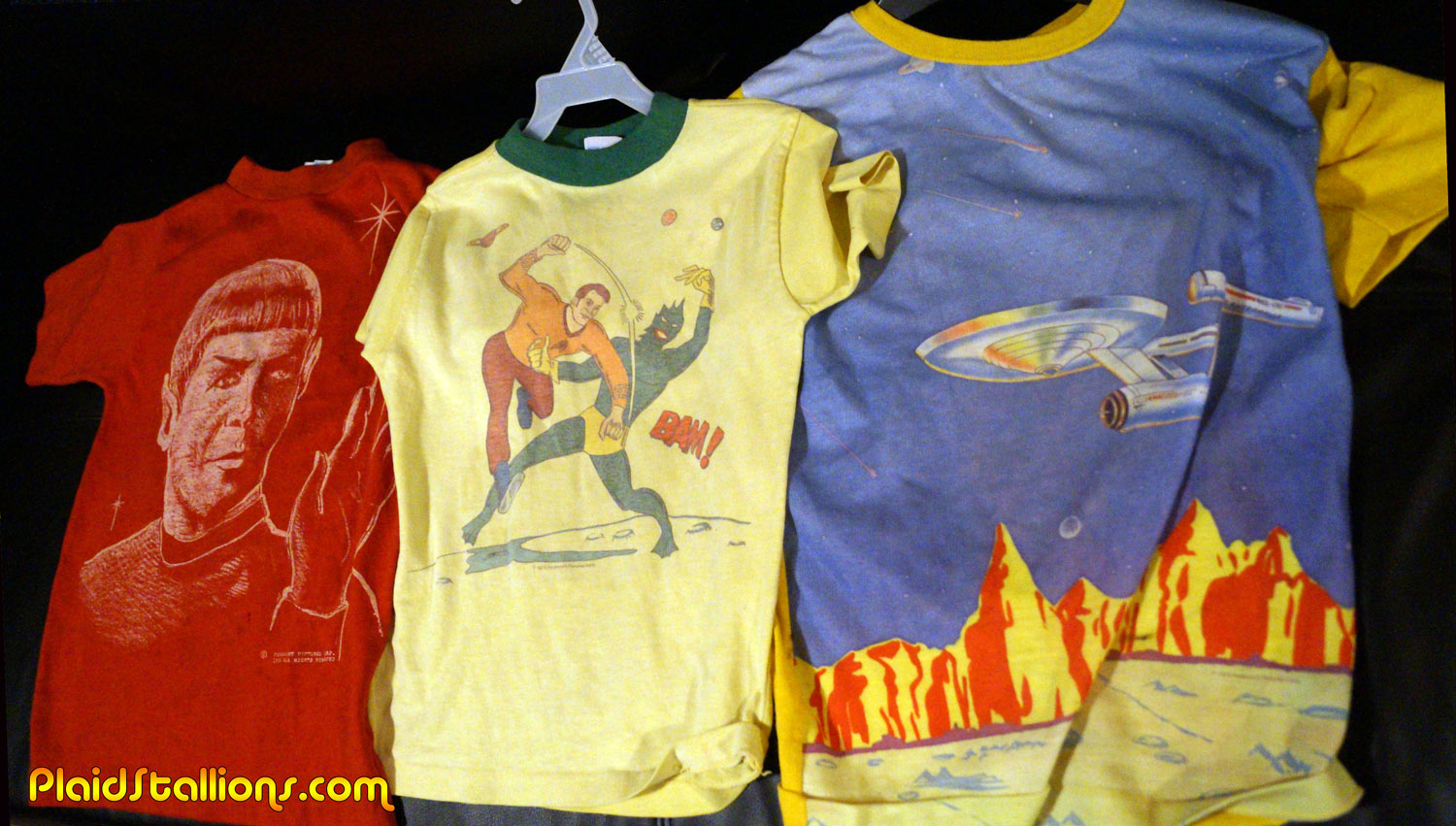 A sample from my growing wardrobe that I can't possibly fit into.