Six Million Dollar Man Fan Club Kit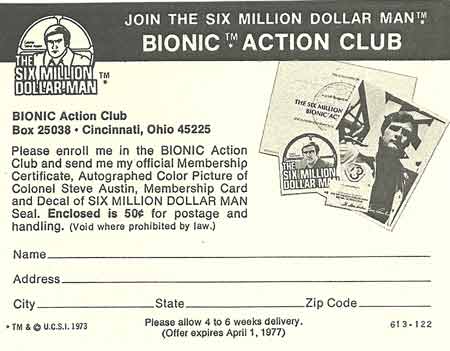 So let me paint the picture, it's 1976 and my mother comes rushing into my room with this card and tells me if I fill it out, I'll get an autographed picture of Steve Austin and all kinds of other neat stuff for free! I agree it's pretty great and quickly store the card in my desk to be filled out at a later date because I WAS SO BUSY AT SIX YEARS OF AGE.
Flash forward a few months and a school chum shows me the AWESOME Six Million Dollar Man stuff he got. You'd think this would have been a valuable lesson that would have haunted me for a lifetime but no, my bill-paying skills still just barely keep the wolves away. It took me 34 years to finally make this kit mine.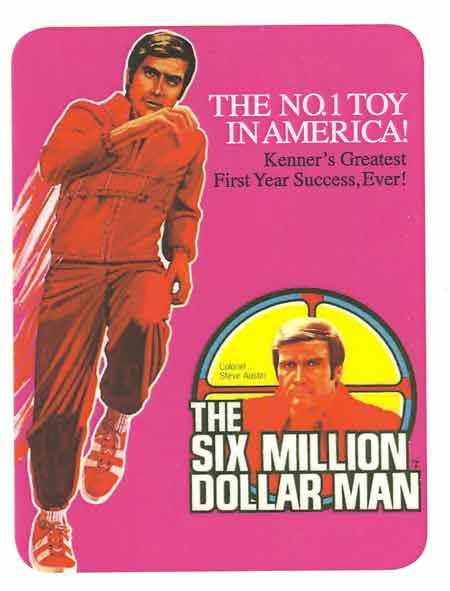 First off you get a little laminated badge that kind of pimps the Kenner brand a little, seems like preaching to the converted but I'm not complaining.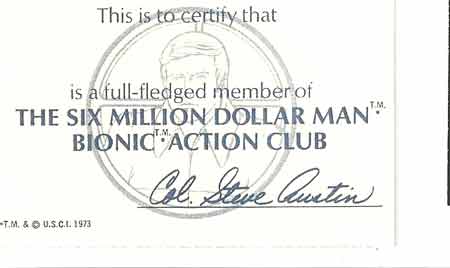 Something you should carry in your wallet all the times.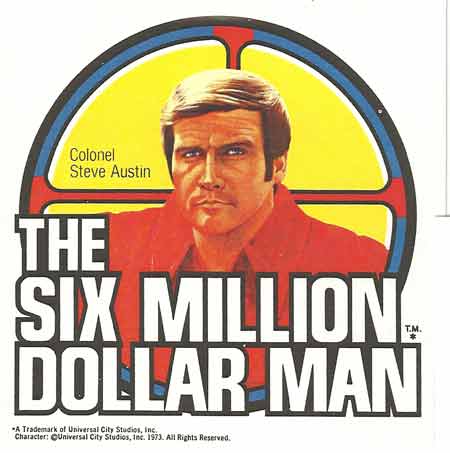 I never really tire of this graphic and getting it as a big sticker is just wonderful.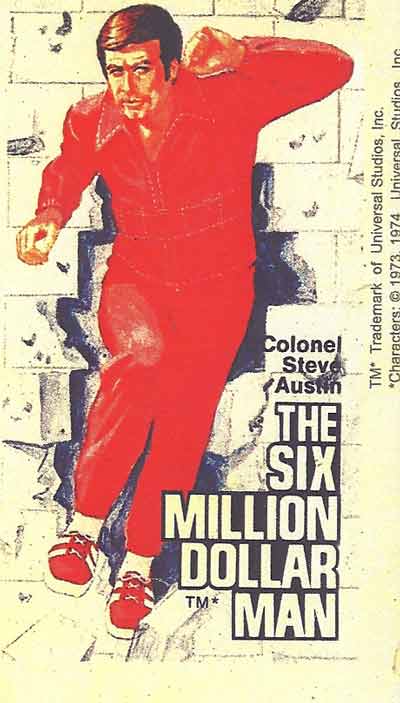 I love this art, I'm not sure if Kenner used it anywhere else (I don't have a large Bionic collection)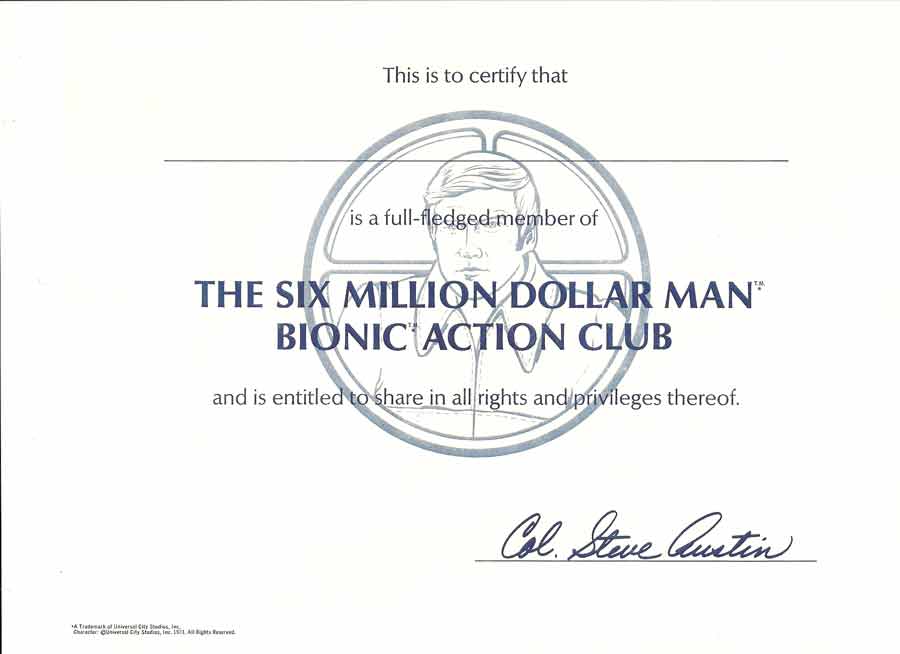 If you click on this it'll open larger so you can print it out and put your name on it. I want to point out the sad fact that I have no idea where my University diploma is but I have one of these on my wall.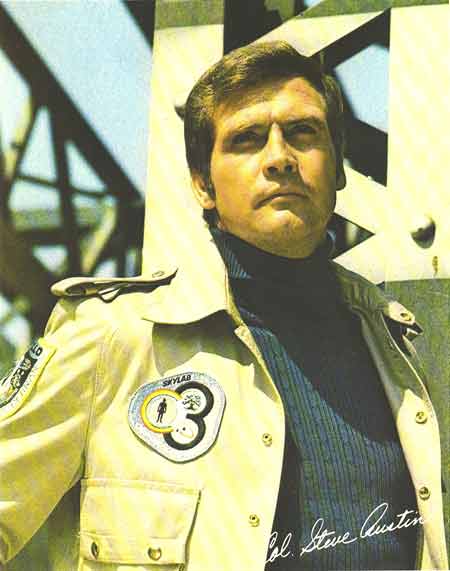 Ah yeah Money shot! I may not have Lee Majors autograph (hopefully someday) but I do have Col. Steve Austin's.  Advantage: Brian.
PlaidStallions Toy-Ventures Magazine #2 is now available and it's been called "not only an entertaining read, but it's also an impeccable work of reference" by PopCult.