Pod Stallions 100: Batman Movies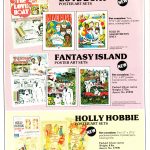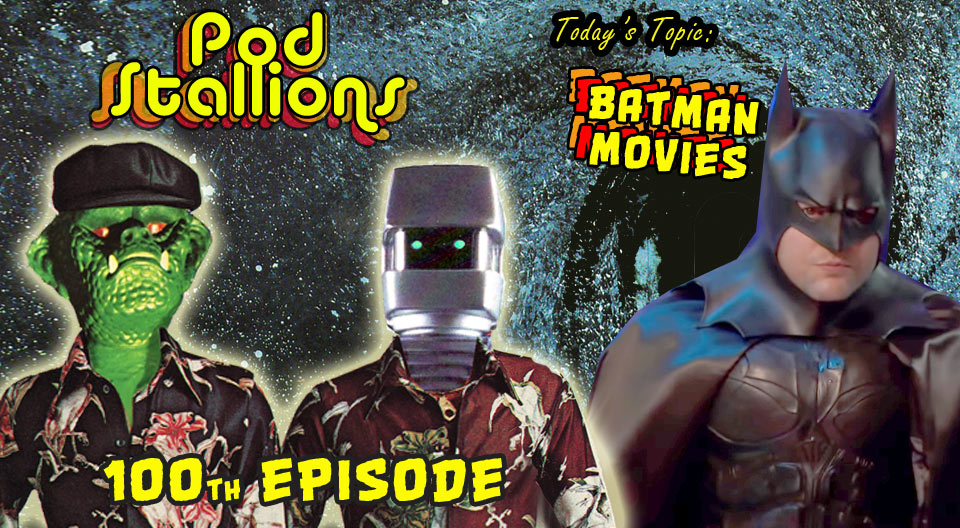 It's hard to believe, but just a short time ago we had the wacky idea to record the pop culture-centric phone chats we regularly had, in the hopes that there'd be a few other people out there that would find them amusing. Seems our instincts were right, cuz we shut our eyes, hit the gas, drove off the cliff and before we knew it, we headed towards syndication. 
Yes, it's the long-awaited, much mythologized and soon-to-be legendary 100th Episode of Pod Stallions! And rather than just a reel of highlights, we thought what better way to mark the occasion than to celebrate the cinematic achievements of Batman. Sometimes pop art sensation, part-time Dark Knight Detective and occasional nipple-fied cartoon. 
He's done it all, and so have we, in Episode 100: Silver Screen Batman! (With some 'guest' surprises along the way, as close to a Tonight Show-clip-fest as we could get on audio). Thanks for helping us get to this milestone, and enjoy the show
nbsp;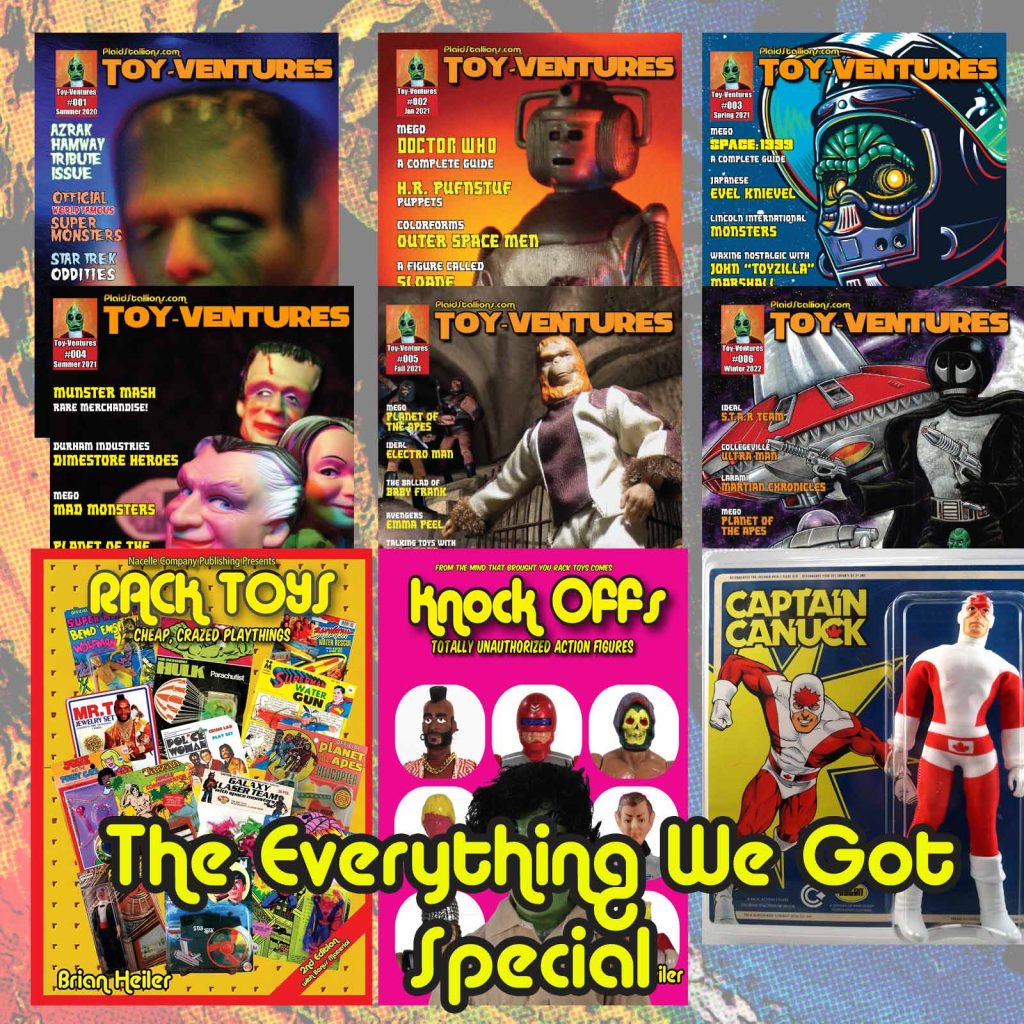 This limited edition set includes both books, all six magazines (with available premiums) and a Captain Canuck action figure. It's a $150 value for a great price. I only can make six of these, so don't wait.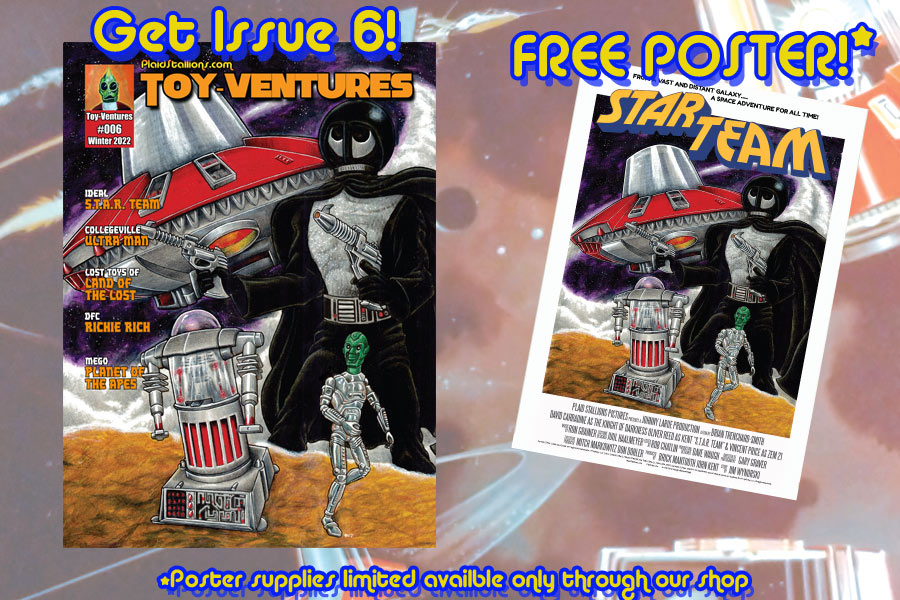 Toy-Ventures Magazine Issue 6- PlaidStallions
Issue 6 of Toy-Ventures ships next week, order now from our shop and get a free Star Team Poster by legendary artist Dave Waugh!
Our newest book "Knock-Offs: Totally, Unauthorized Action Figures" is now available. It's 130 pages of bootleg goodness.
You can get this new book via the PlaidStallions Shop , On Amazon (Affiliate Link) or on eBay (eBay Link)
Our book Rack Toys, Cheap, Crazed Playthings is now available again! Order through our Affiliate Link
Order Rack Toys 2.0 Here through our Affiliate Link►https://amzn.to/3Bkm9z1
FACEBOOK GROUPS FROM PLAIDSTALLIONS

Pod Stallions is one of the most fun groups on Facebook. Toys, Comics, Movies, TV, it's all up for grabs and remember, you keep the glass!

Mego Knock Off Headquarters– The leading group discussing 70s Dime store knock-offs of Mego action figures, we talk vintage toys and not others. We know the difference between Astro Apes and Action Apeman! It's a really fun group where we talk about Lincoln International, AHI, Tomland, Bogi, Demo Man, Mortoy, and other generic greats.