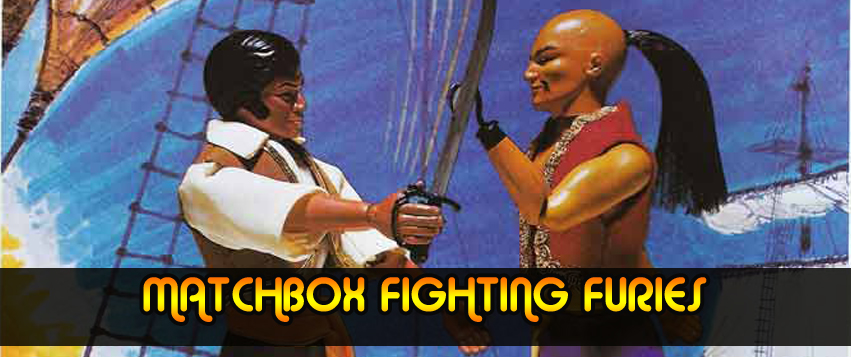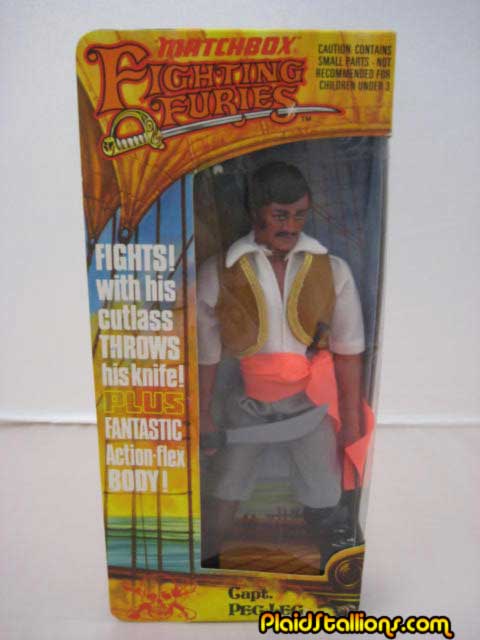 Cap'n Peg Leg was part of the first assortment, his hidden feature was that he had a treasure map in his leg. This Fighting Furies figure was loosely based on Long John Silver from Treasure Island.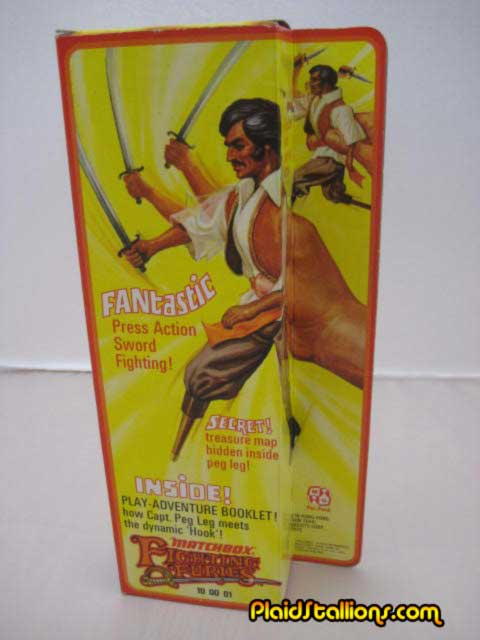 Each Fighting Furies figure came with a booklet, something I'd probably love scans of.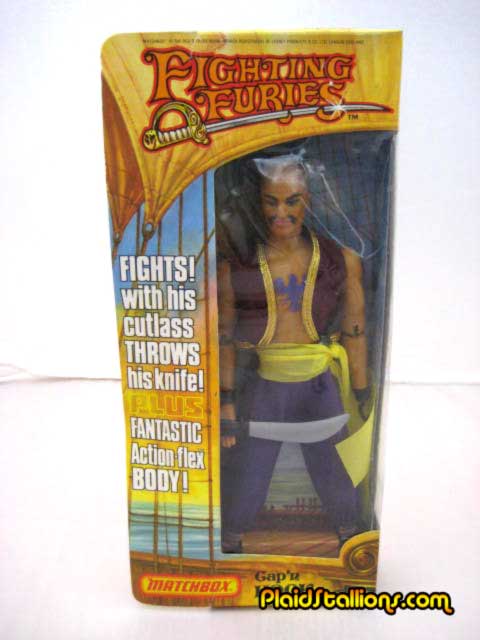 Captain Hook was the other figure offered in assortment, he seems to resemble an Asian pirate. However, his name is derived from Peter Pan. The Fighting Furies toy line seemed to mash up history and literature.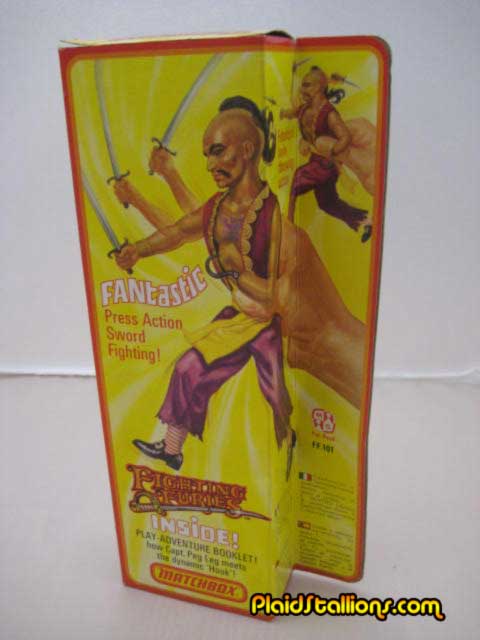 Swell artwork on the back of the box.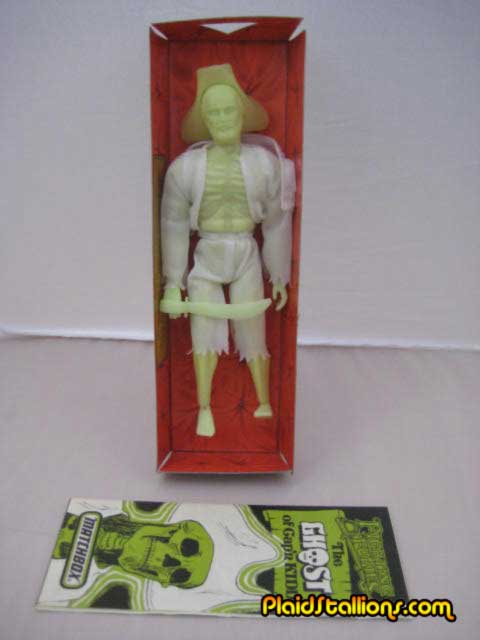 The Ghost of Cap'n Kidd was the third figure, offered in 1975. He came originally as a Sears Mail in figure but eventually got his own packaging, which looked like a coffin. Did I mention he glows in the dark? 
Fighting Furies Captain Kidd is based on the real-life Scottish Sea Captain who was beheaded for you guessed it, piracy. His glow-in-the-dark features revealed a ghoulish skeleton, he is one of the coolest monster toys of the 1970s.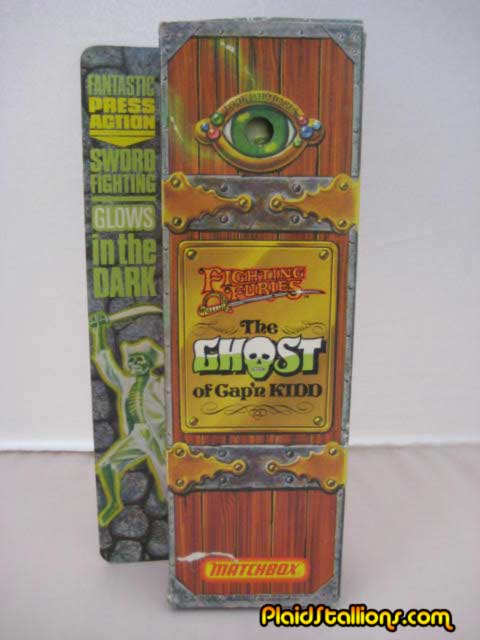 Kidd's ghoulish coffin box.