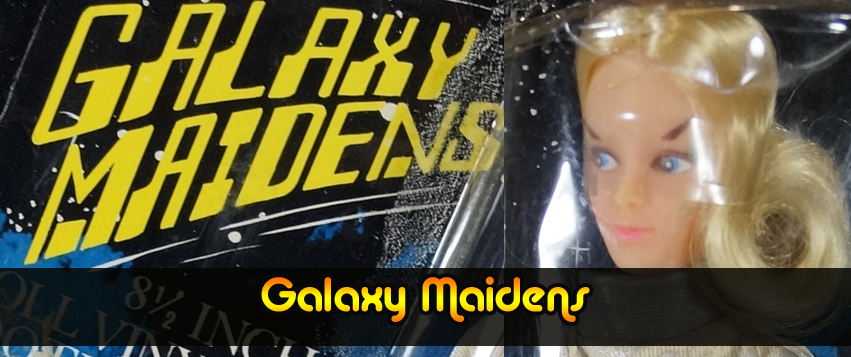 Galaxy Maidens (1970s) by Century Products Corporation.
Galaxy Maidens are a new (to me at least) discovery and just one of those random oddball Mego Knock-Offs that makes collecting a joy.
These figures are 8.5″ tall and they really remind me of the Hasbro Charlie's Angels figures but with an obvious science fiction twist.
The thing I find most interesting about Galaxy Maidens is the possible connection to the slightly obscure 70s Science Fiction television series Star Maidens, which got a range of dolls from Julius Cowan. I'll be adding a Star Maidens gallery to the site this month as well.
It's also just possible that these are Star Wars-inspired knock-offs, I mean everything had to have a space angle in the late 1970s. Below are some shots of this well-made range of figures.
Toy-Ventures Star Maidens Episode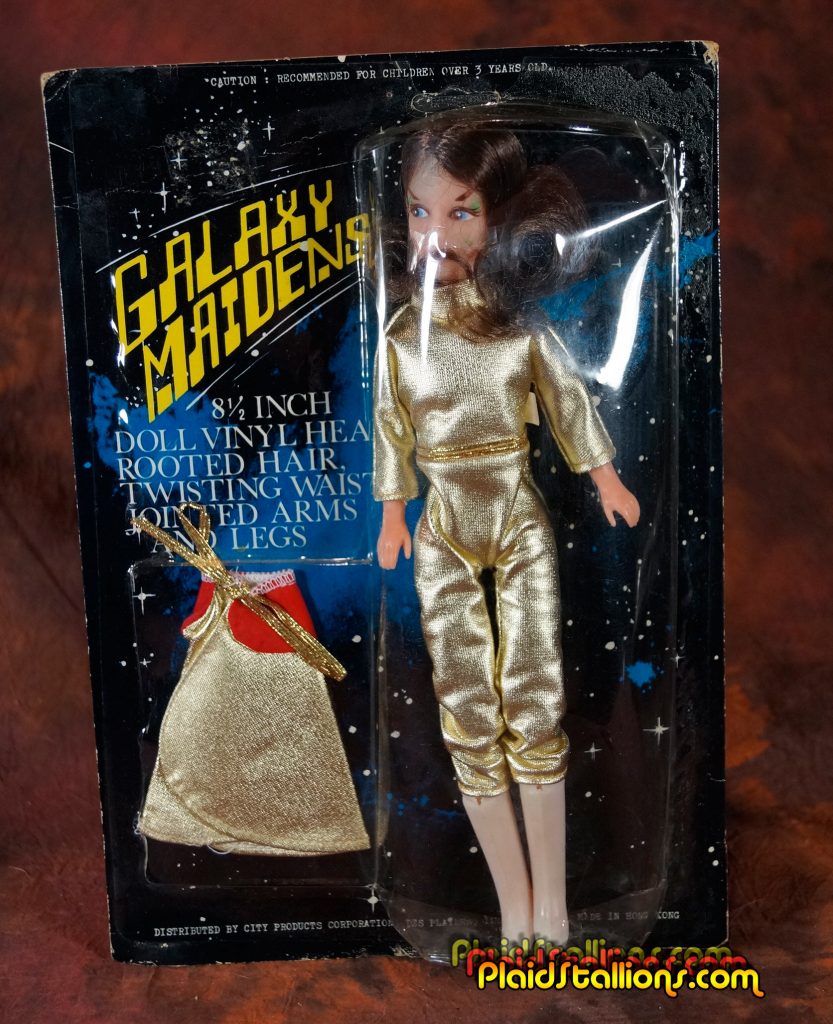 Galaxy Maiden Number One has a gold outfit and brown hair. I'm certain this doll was used for other Knock-Offs at some point.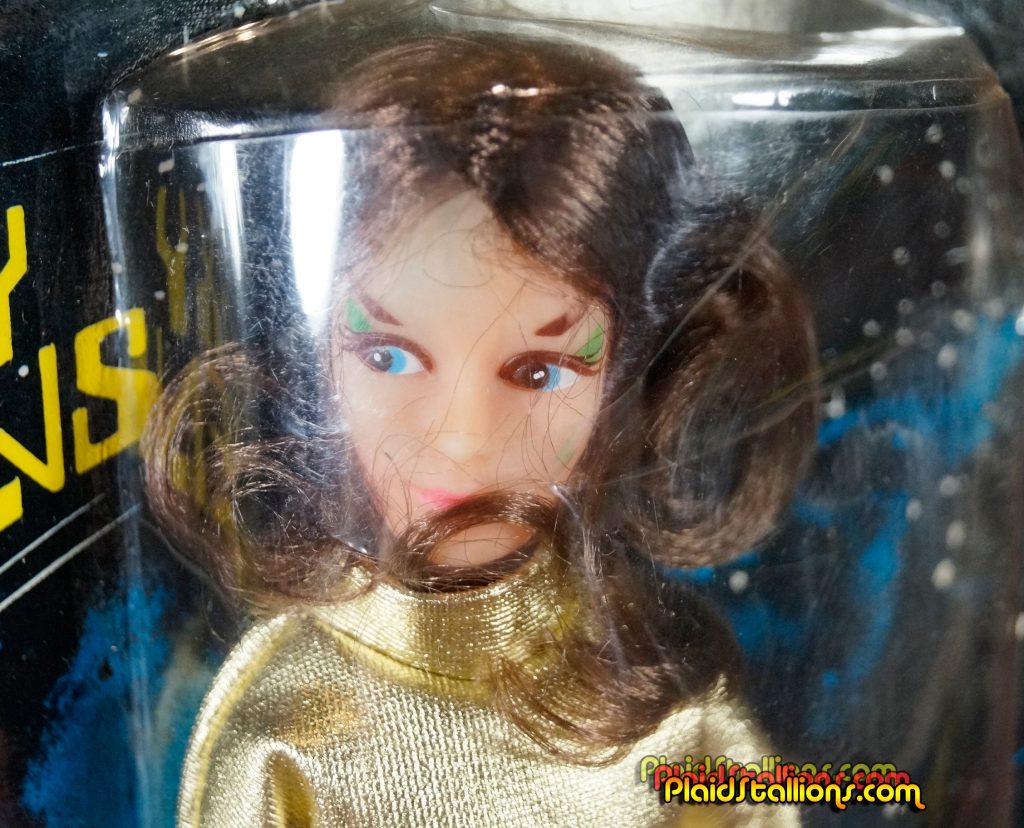 The eye makeup is rather bold and I assume that's to make them more "Spacey", these figures are truly a B Movie come to life.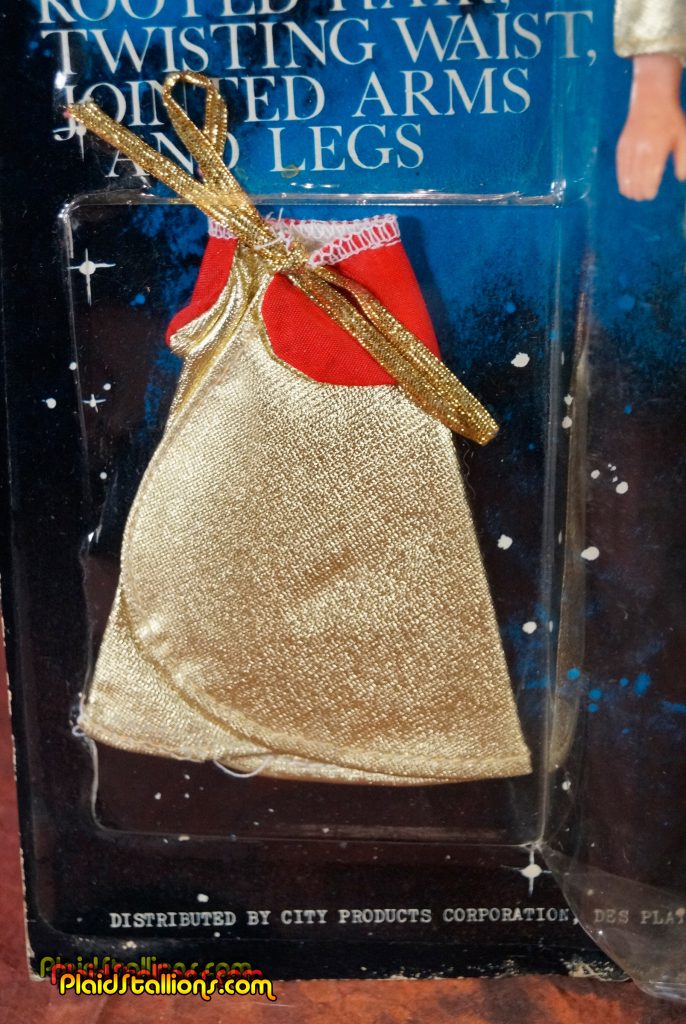 Each Galaxy Maiden comes with a cape accessory, this one is gold lame to match the outfit of our Alien lady.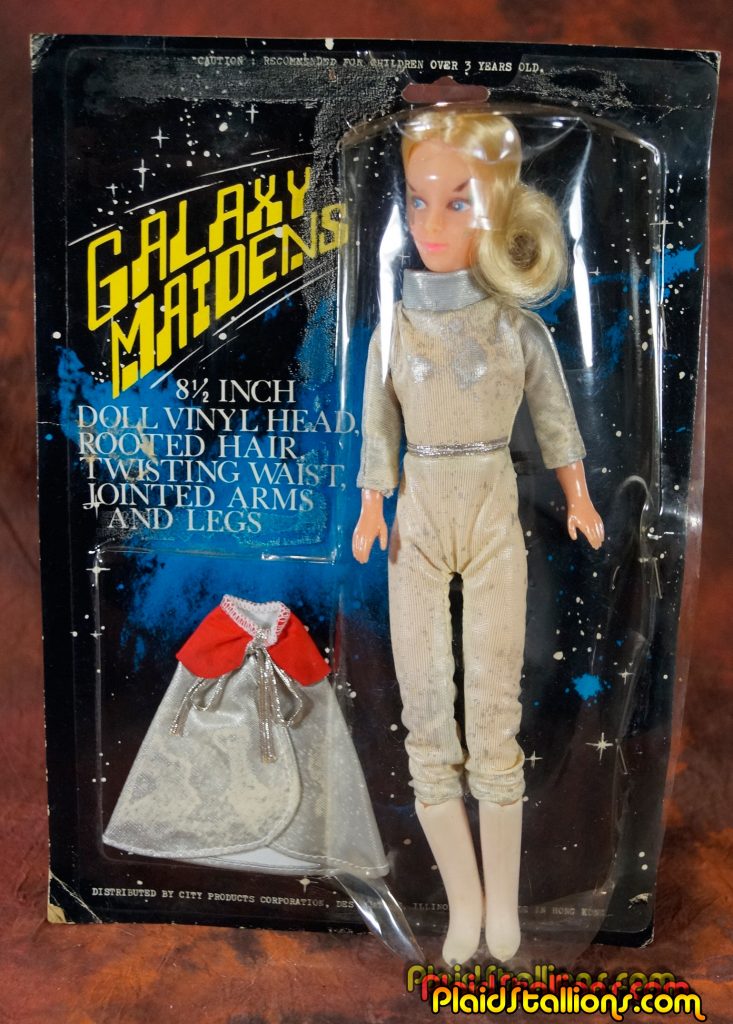 Galaxy Maiden number two is blonde and wearing a silver jumpsuit, I do not know if there are more characters in this line. The card back is blank and there is precious little information online.
As you may have noticed the silver foil is peeling off this figure, this is really common in cloth goods in the 1970s.
The arch of the eyebrows gives these figures a smug, villainous look and that is something I completely approve of.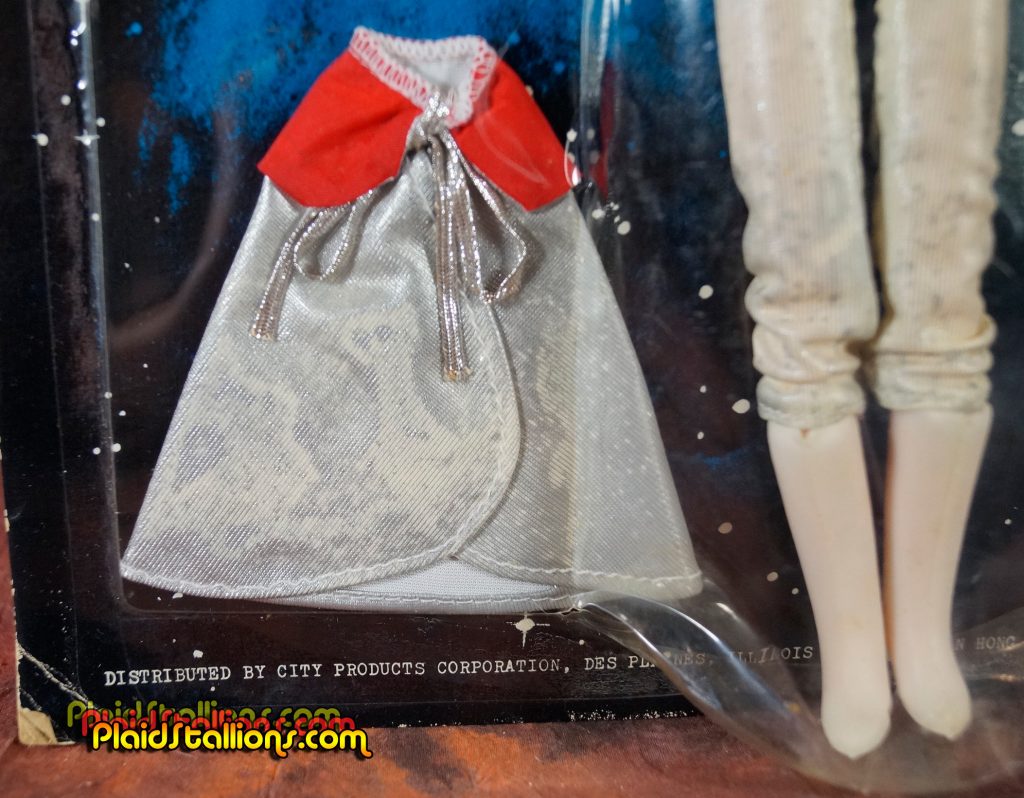 A silver cape for a silver lady?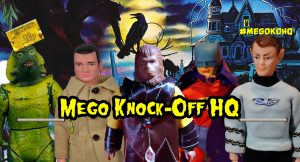 Mego Knock Off Head Quarters is our Facebook group dedicated to such things as the Crime Busters, it's straight toy discussion and nothing but.