Toy-Ventures: Star Maidens
Plaid Stallions Toy-Ventures this week is all about the Star Maidens line of toys, you know I talk a lot about Knock-offs on this show and I love them but our subject today only looks one, they're actually officially licensed toys from a tv program that not many people watched.
Star Maidens in a UK/German co-production filmed in 1975. It involves the Planet Medusa which has broken free of It's orbit and roams the galaxy while its citizens live underground and it's a matriarchal society where men are second-class citizens.
Uk Based Toy Maker Julius Cowan licensed Star Maidens for toys and did something that hadn't been done before for a science fiction property, they chose not to release a single male action figure.
The main focus of the Star Maidens toy line were the ladies and the 12' Fashion dolls produced consisted of three Medusan characters and an earth protagonist.
All this and the show is a cousin to Space:1999, it just doesn't get more 70s than that.
If you like vintage toys from the 60s to the 80s, please check out our publication,  Toy-Ventures magazine. Issue 4 is shipping this month and it's loaded with cool toys and information. Issue 4 is set to launch next week and it's our best yet, we just keep climbing with this and I hope you'll support it.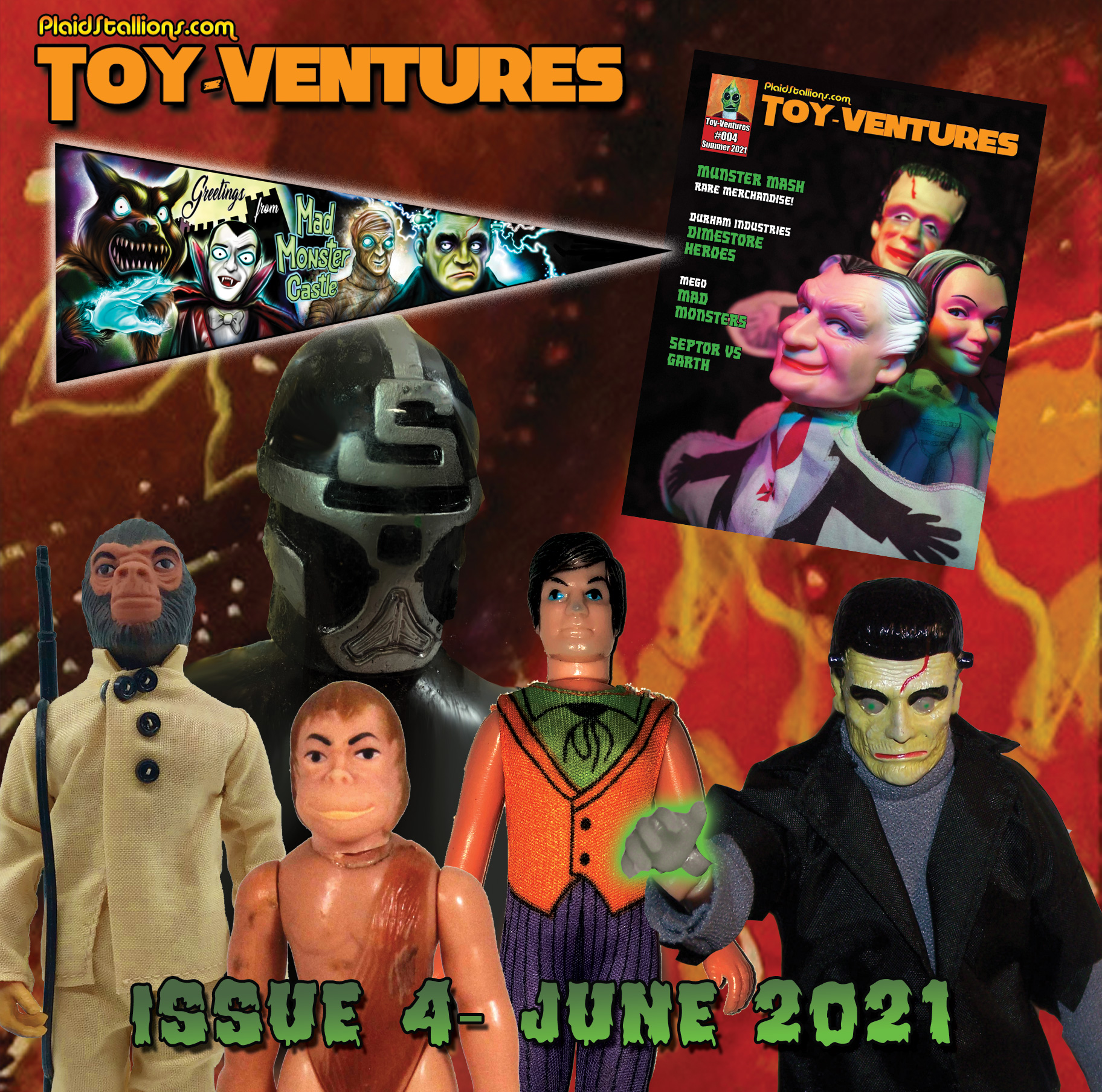 FACEBOOK GROUPS FROM PLAIDSTALLIONS

Pod Stallions is one of the most fun groups on Facebook. Join us for our all-day breakfast bar on Sundays and remember, you keep the glass!

Mego Knock Off Headquarters– The leading group discussing 70s dimestore goodness like Lincoln International, AHI, Tomland, Durham, you get the picture. Whether you like Mr. Rock or are more of an Astro Apes person, this is the group you need to be in. Just toy talk, no BS.