Peter Pan Records are great Toys!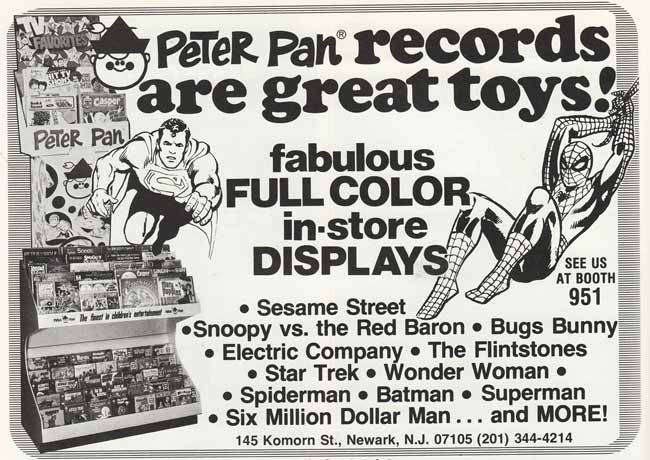 This 1978 Toy Fair ad for Peter Pan (Power) Records, tells us what we already knew as kids, in that they were awesome but it also gives us a look at some of the store displays used to market them: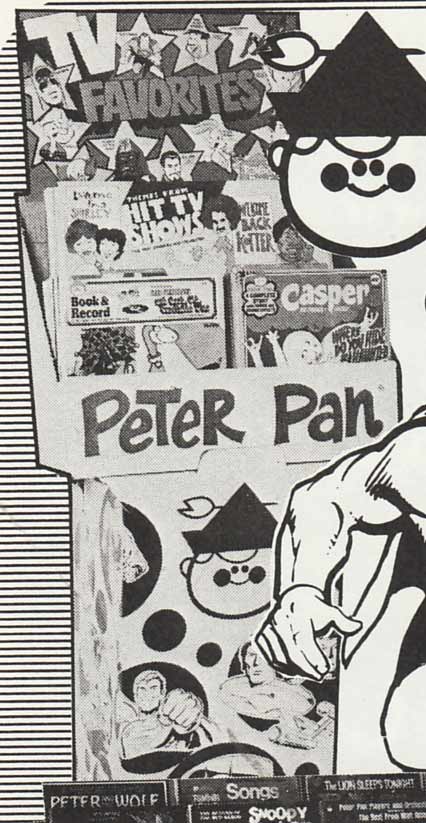 Man, that display doesn't miss anything, Star Trek, Superman even Planet of the Apes! I wish this shot was in color.