More Trading Cards Part 1
It's been a while since I've talked about this but I printed some designs in the summer and have been happily sending them out with DVD orders and ebay auctions, figured this weekend would be a good time to showcase them.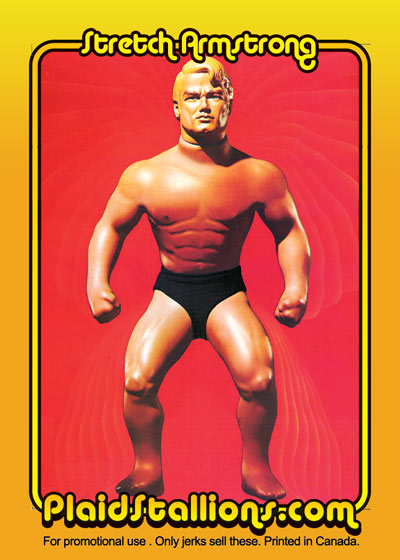 Card #32- Stretch Armstrong
This was long overdue, seeing as he's an iconic toy born in the 1970s. It's one of the few vintage toys I had as a kid but will likely never rebuy as a collector. Those things can be timebombs and I learned my lesson years ago, so did an unfortunate mouse.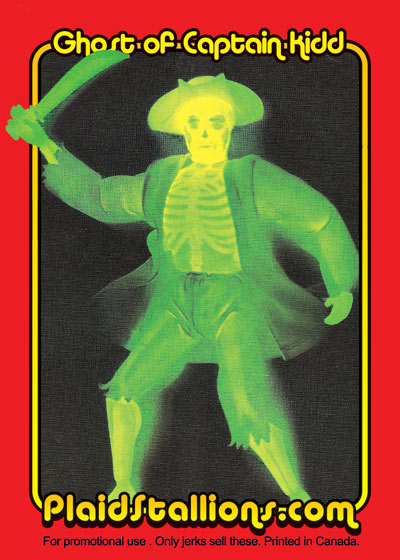 Card #33- The Ghost of Captain Kidd
Ah, this is one of the coolest action figures of the 1970s IMO, this image was too good not to make into a trading card. I don't collect these either but wow do I think they're neat.
Matchbox Fighting Furies Gallery
Cards 34 and 35 tomorrow!