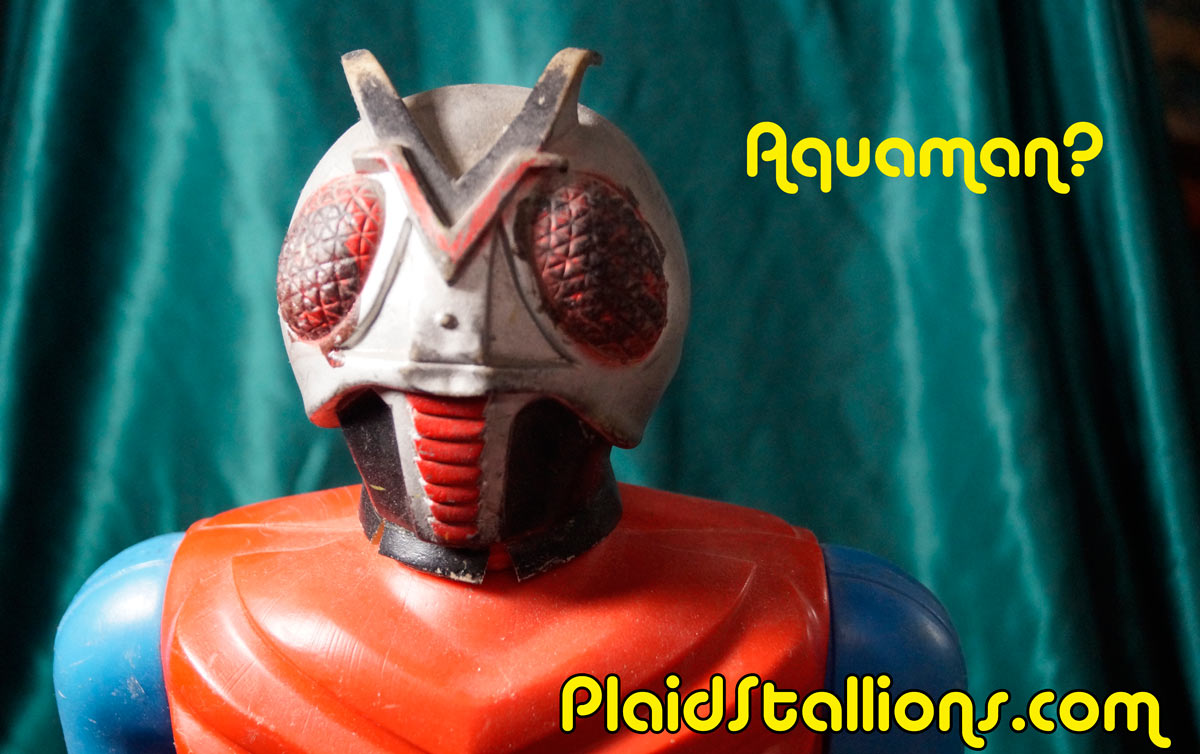 Tracked down a toy I've wanted for ages recently and it's certainly not the Aquaman, let alone a Shogun Warrior you're probably familiar with but I can explain some of this mystery after the jump.
You see in Japan, Popy created a Jumbo Machinder (which is what Shogun Warriors were based on) of one of my favourite Japanese TV characters, Kamen Rider X!
I happen to be mildly obsessed with Kamen Rider characters.
As much as I would like one of these, they're expensive and my kids need to visit a dentist in this life time.
Enter Mexico with a home grown lower cost equivalent to the rescue!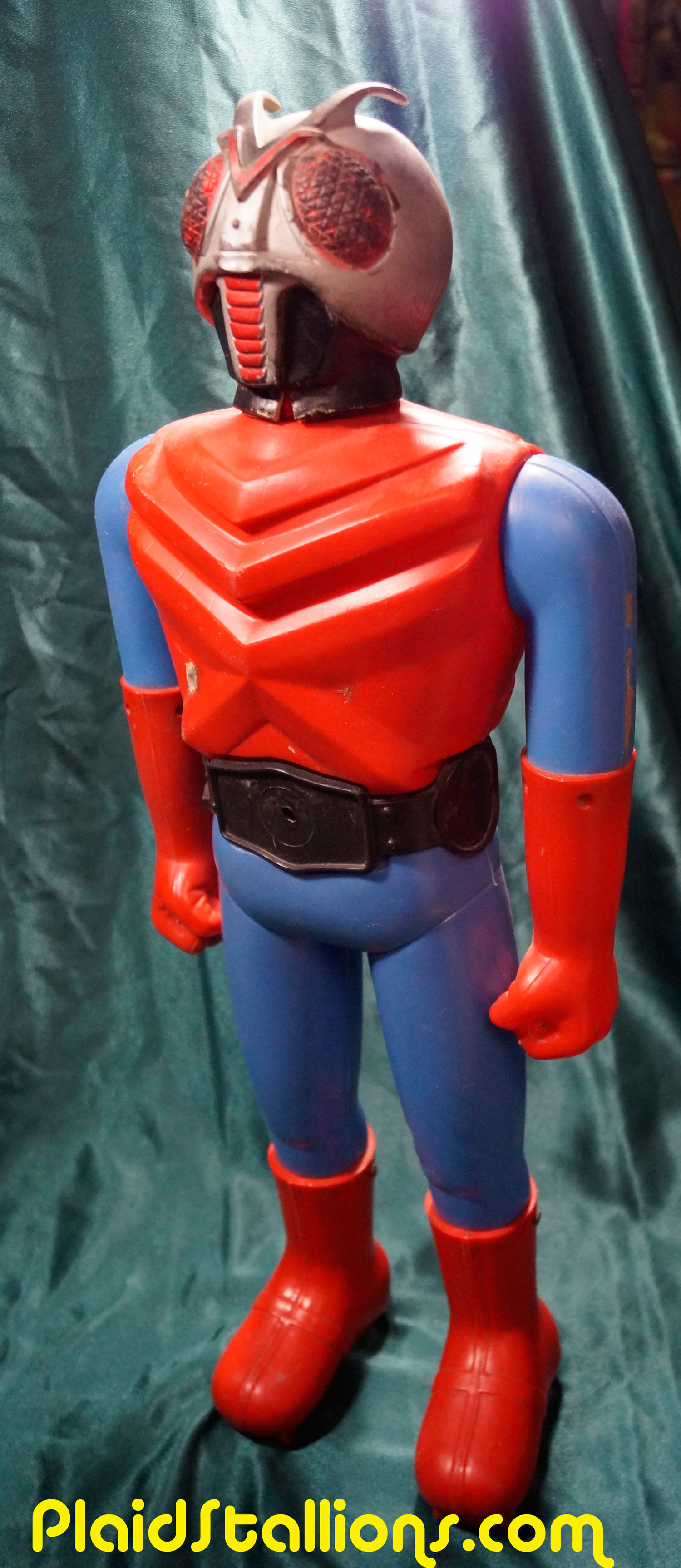 A Mexican company called Jugarama (which sounds like a Russ Meyer film festival that I'd most definitely attend and buy a shirt) released Kamen Rider X as "Aquaman" and while I wouldn't describe him as "cheap" I would say he falls into the category of "more affordable".
Here is a boxed shot I found: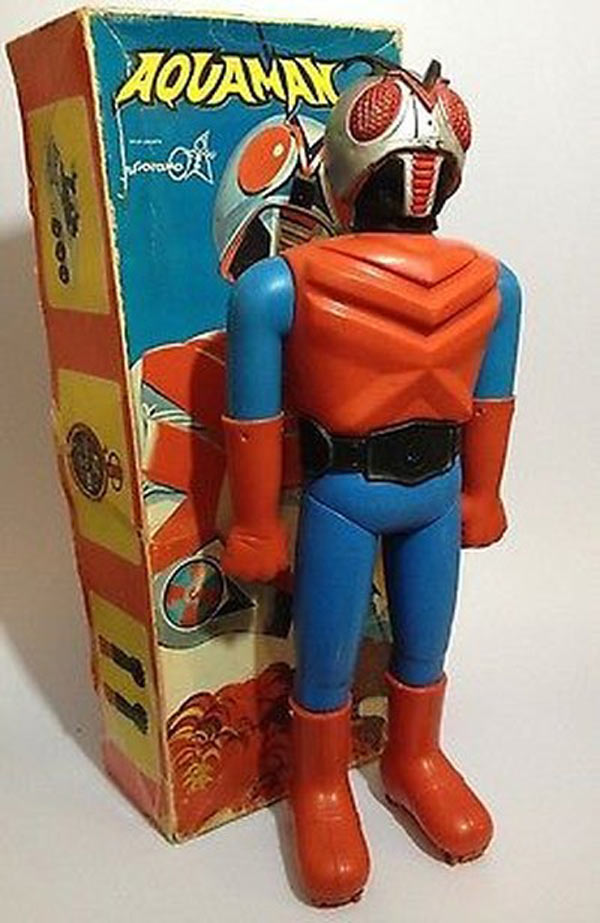 My original thought that maybe the series aired in Mexico, X had an underwater base, so calling him "Aquaman" wasn't a bad idea but I've asked several Mexican toy collectors and they've said nope, so it's a mystery!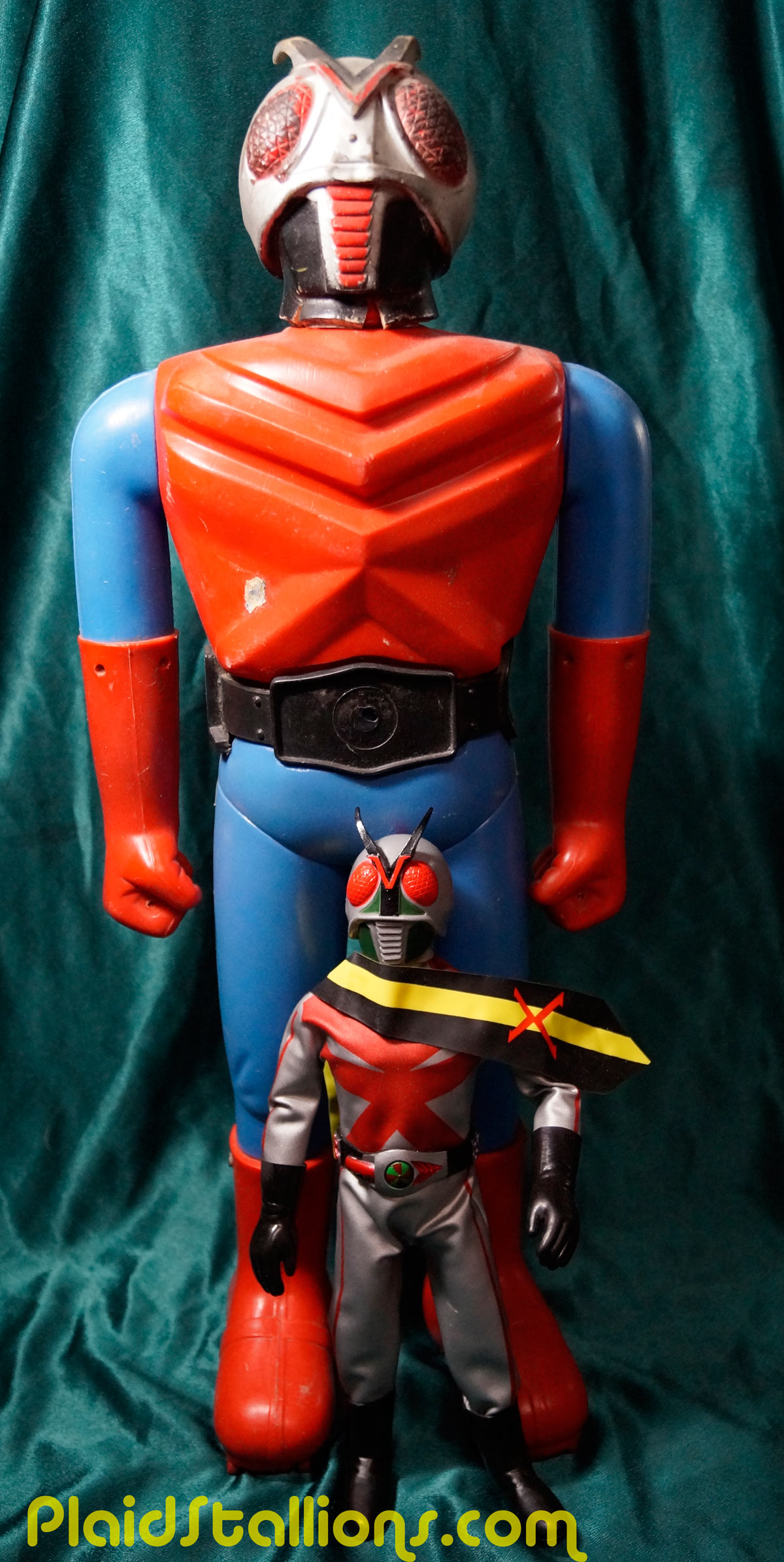 This is X with his 12″ Henshin Cyborg counterpart.


Funny Story: I only won this guy thanks to an error. I was at a pub with friends and didn't want to be rude with my phone. So i placed a last minute bid under the table and pushed send when i accidentally added a zero. I had bid thousands instead of hundreds on this.


I sat there smiling, pretending nothing was wrong for the longest 60 seconds of my life. In the end, he cost me almost $125 more than I had but that's a whole lot better than the possible alternative.


Don't be like me kids, don't drink and Ebay.


Happy Weekend People!